Out of Stock! The Tale of Black Bird and Black Cat Soaps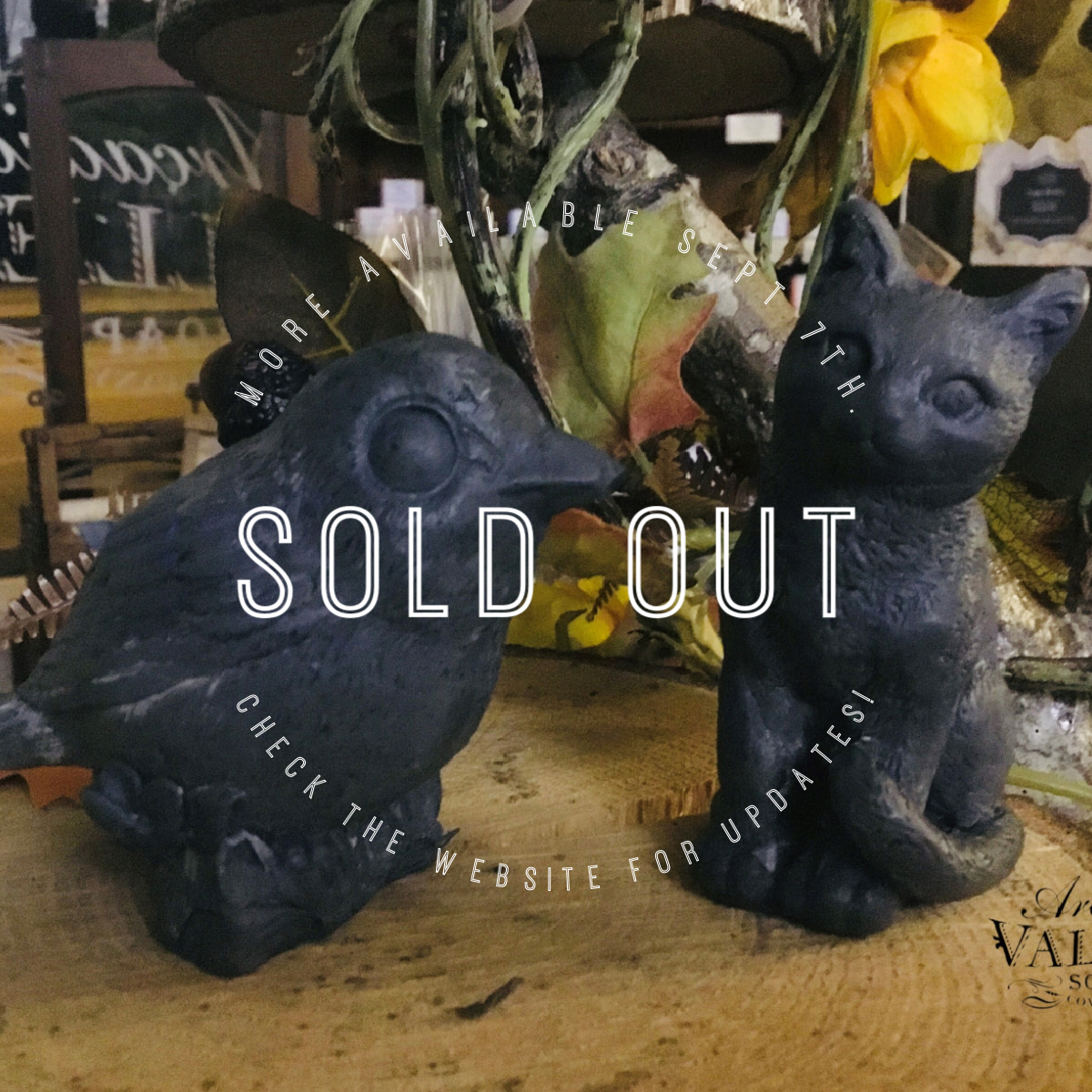 Hello, soap lovers! I hope this blog post finds you well. I am facing a situation that made me feel extremely grateful and humbled to have supportive customers like you. It's about the sudden flurry of sales regarding my
two fall specialty soaps
, Black Bird and Black Cat. I am writing this blog post to express my deepest gratitude to everyone who shopped with us and to share some insights about these limited edition soaps.
Black Bird
and
Black Cat
are two of my most most popular fall specialty soaps. Both the soaps are made from unique,  realistic designs and I only can make so many per day. The demand for these soaps has always been high, but this year was a little different. The presale orders and those that came in the last couple of days caused a sense of "oh my" as I saw the stock diminish so rapidly. Thanks to my wonderful internet shoppers and some local customers who ordered online and opted for local pickup, I have hit the quantities I had made up.
I am thankful to all of you who showed interest in these limited edition soaps. It strengthens my commitment to making quality soaps that customers love. It is heartwarming to see that so many of you eagerly waited for the launch and gave so much love to these soaps. Unfortunately, if you haven't been able to purchase them yet, I apologize, but the good news is that we will be restocking them for you.
I will reopen my store on September 7th, 2023, after taking a break. Upon my return, I will have more Black Bird and Black Cat soaps for you to enjoy. So, if you missed out on the first run, mark your calendars and set your reminders – September 7th, 2023.
Thank you all so very much and support for my soap. Until Sept. 7th then, have a great and soapy time!