Buy any 10 BARS of soap and receive a 10% discount automatically!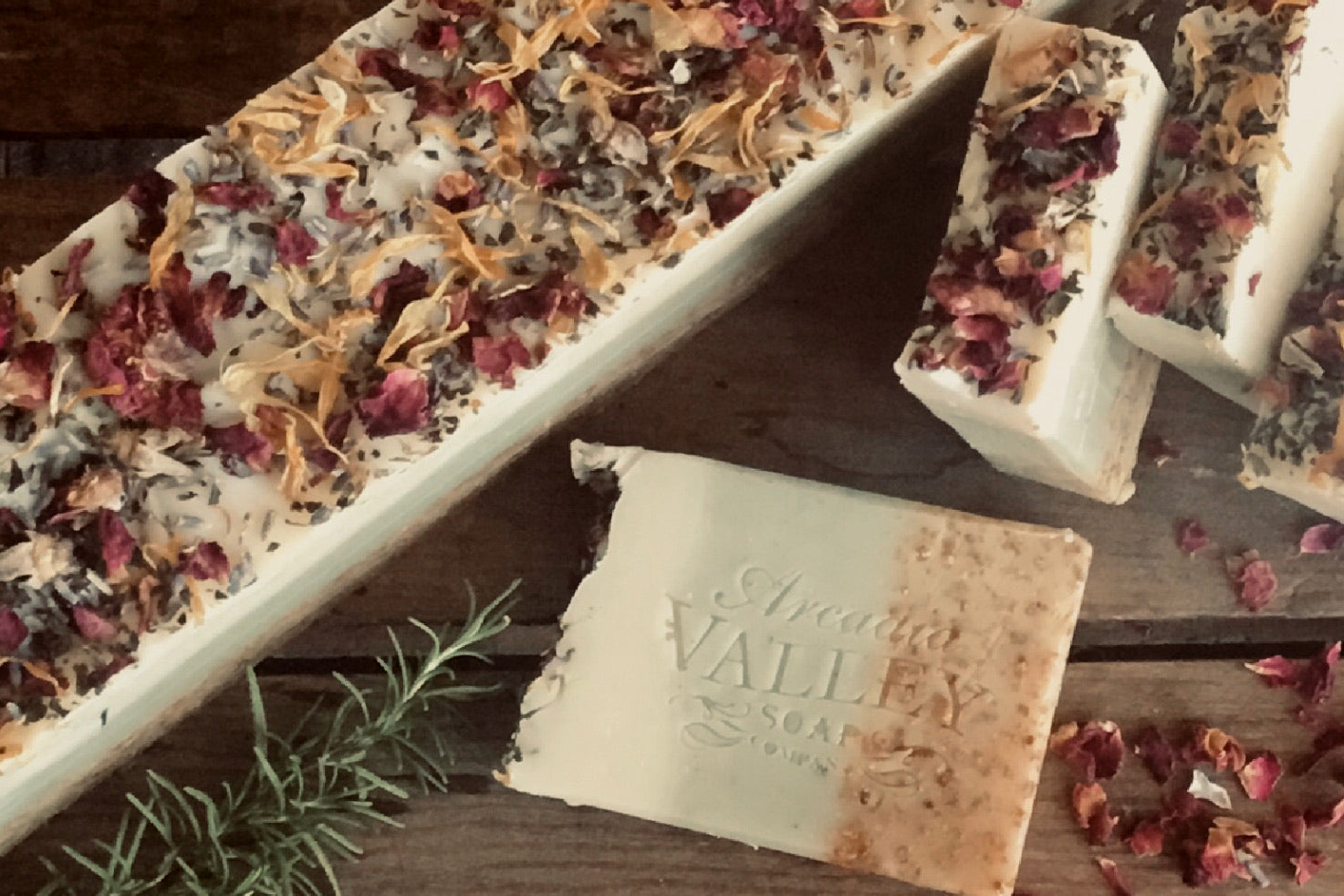 Arcadia Valley Logo Soaps
Arcadia Valley soaps offer a luxurious and smooth bathing experience, with over 45 years of soapmaking skill behind each bar. Our signature logo is hand-stamped onto every piece - making them unmistakable! An exclusive blend of 20% Shea butter creates a creamy lather that gently cleanses without drying skin out, while the captivating fragrances add an extra touch to your showering routine. Whether you're looking for exotic swirls or something more natural - take time to indulge in this timeless luxury today!