Buy any 10 BARS of soap and receive a 10% discount automatically!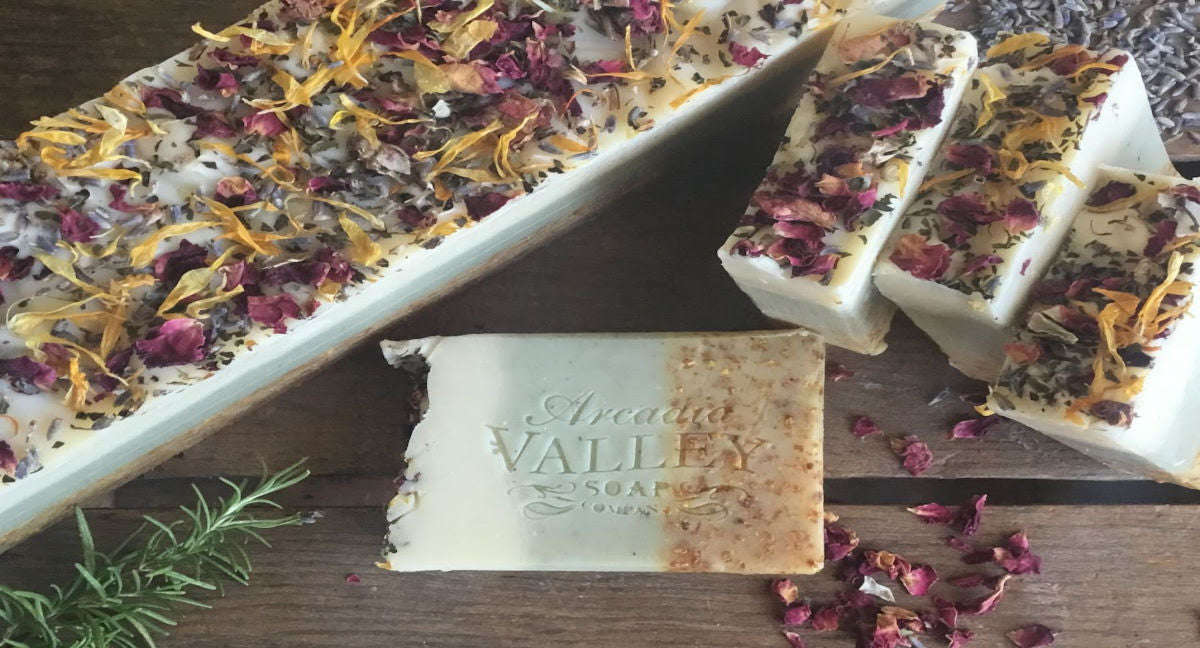 Arcadia Valley Soap Co.
Welcome
Arcadia Valley Soap Co. is a small, independent business located in the heart of the Arcadia Valley region in Ironton, Missouri. My focus is dedicated to showcasing the natural beauty and history of our region through my handmade soap and other personal care products.
The unique brands offered on this site are all handcrafted by the same person, Debra Hendron. Both MoSoap(R) and Botanical Earth(R) were founded in 2001 when my husband and I lived in Winfield, Missouri. When moving to Ironton in 2012, I decided to add Arcadia Valley Soap to the mix. So in a way, I am like the area I now live in, three little towns make up the Arcadia Valley region (Arcadia, Ironton and Pilot Knob) and my 3 brands make up my 50 years of soapmaking and herbal body care experience. Yes, you read that correctly, 50 years of making product as I started early!

The products you find here honor the past and present, from my grandmothers' recipe old fashioned country soaps to my love of botanicals. I am proud to offer high-quality, American-made products that help to support my local community.
There's just me, myself and I working to make all these goodies for all the
brands. When you purchase from this site or my little pink granite shop, you will know you are truly shopping with a small business. And, I greatly appreciate your business! I do ask that you please bare with me as sometimes I run behind and am out of stock. Also, my husband and I are restoring 4 other old buildings here on Main Street. Every now and again, the buildings demand my attention and I have to take a day off when I'm suppose to be open. Never hesitate to send an email, call or ask me questions on products, orders or the shop. I'm always happy to tell you what's up.
Thanks for taking some time out and visiting!
Debra Hendron
Soap maker, building restorer and owner.