Buy any 10 BARS of soap and receive a 10% discount automatically!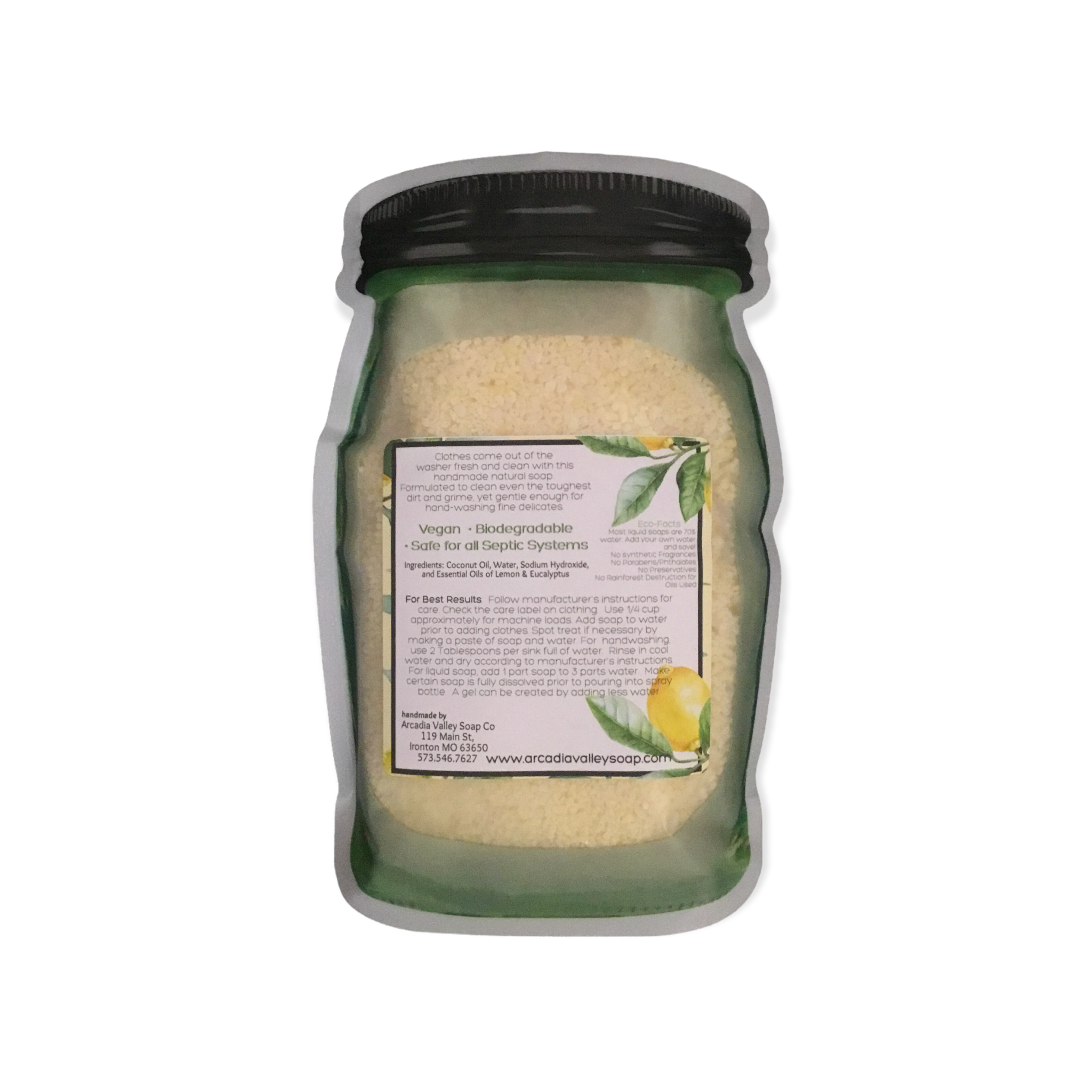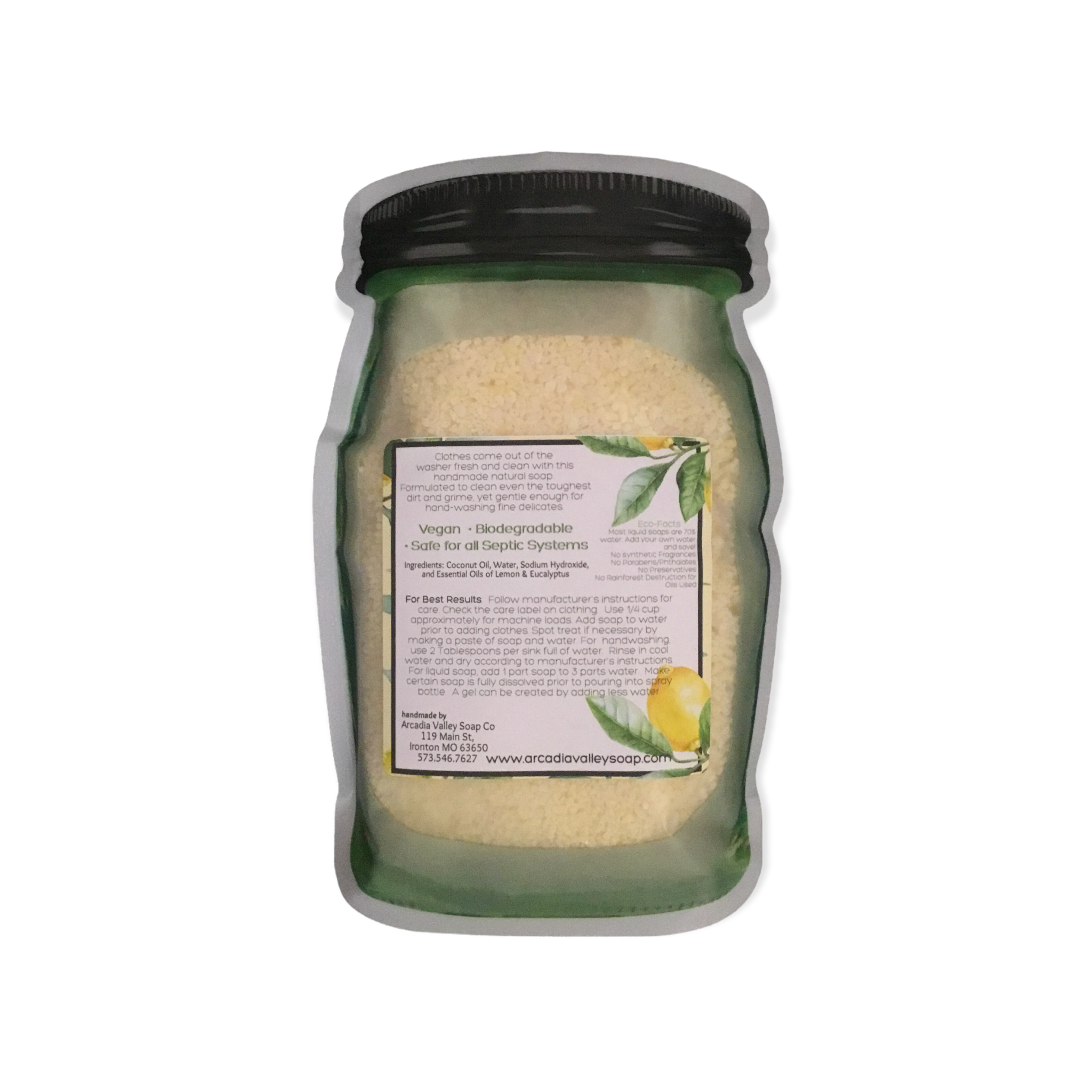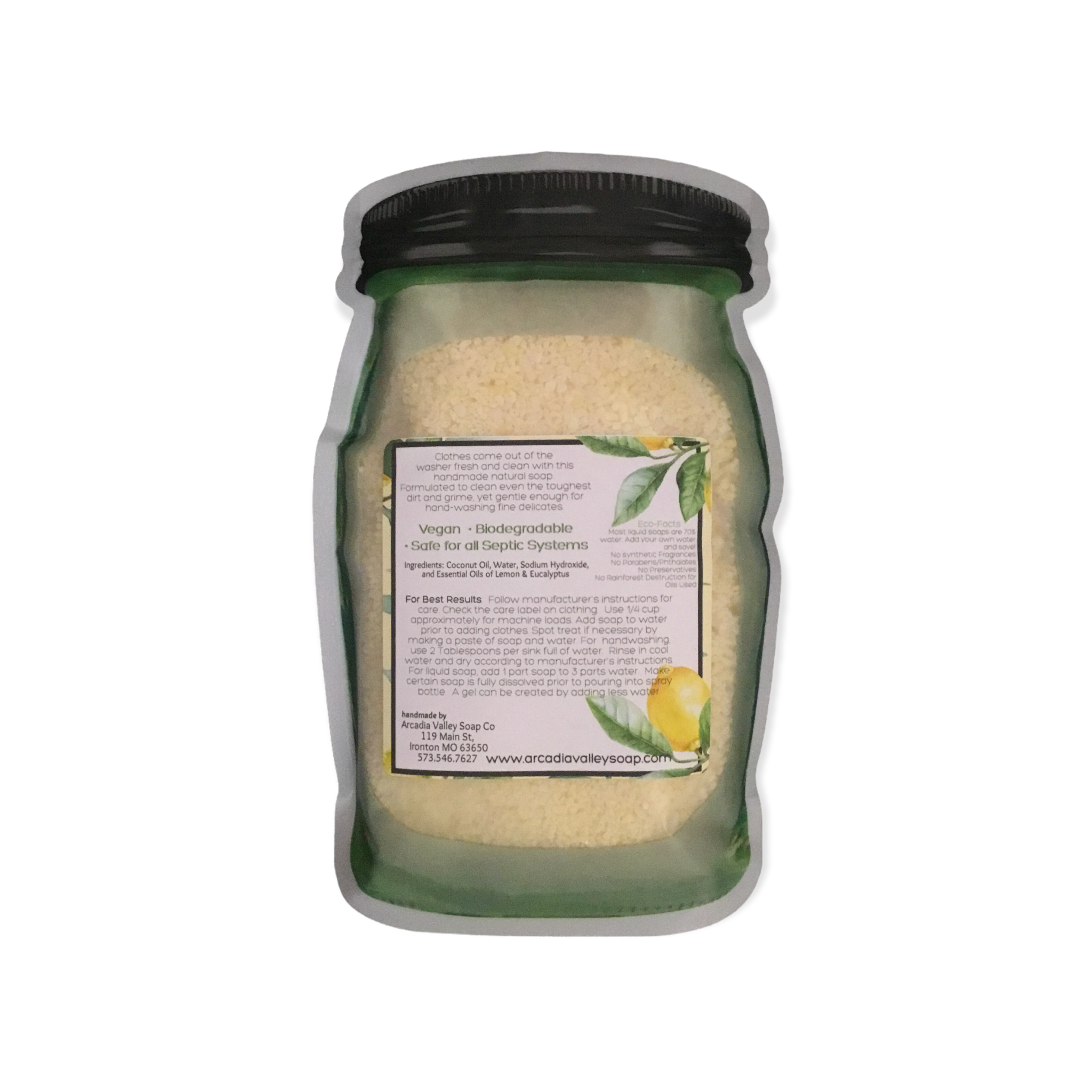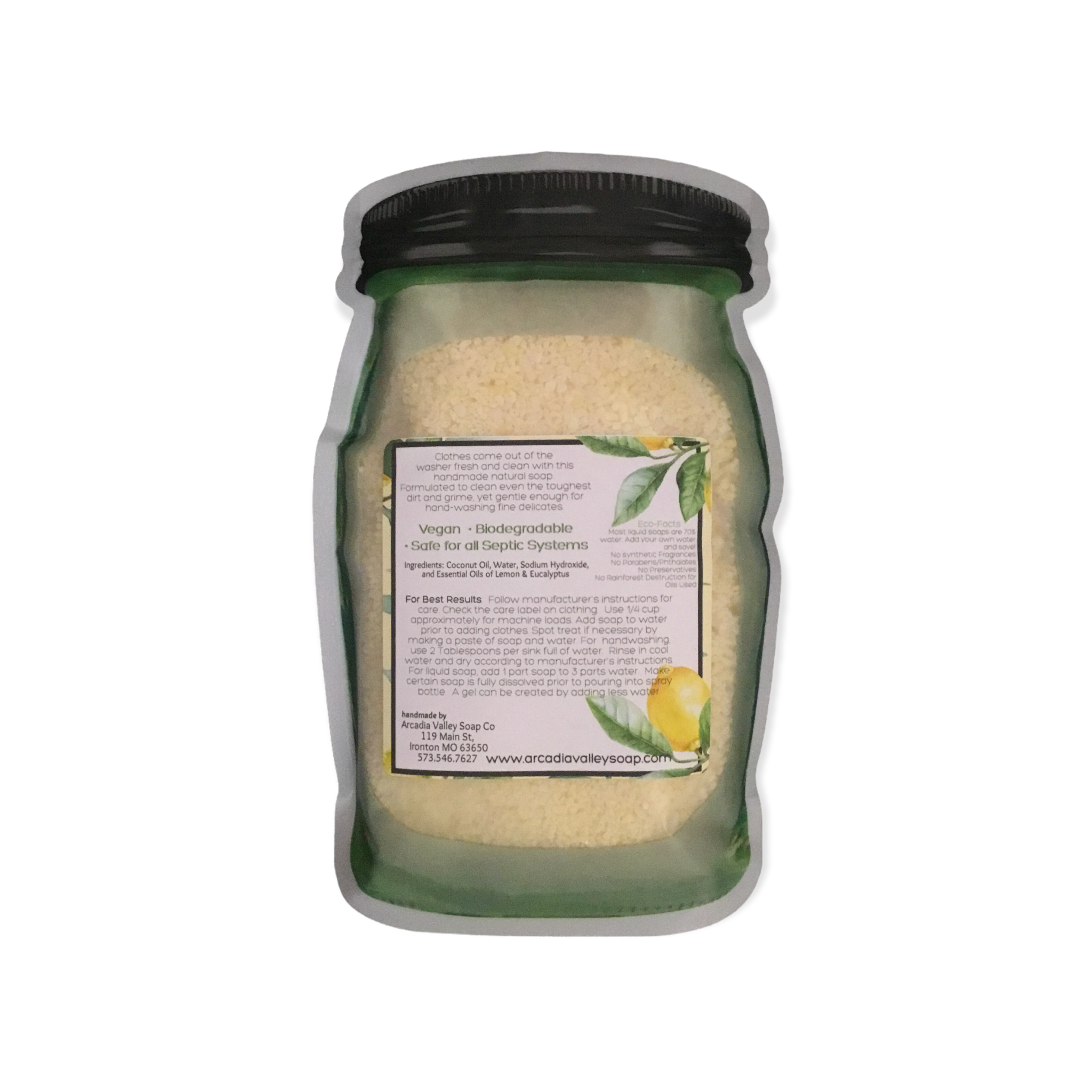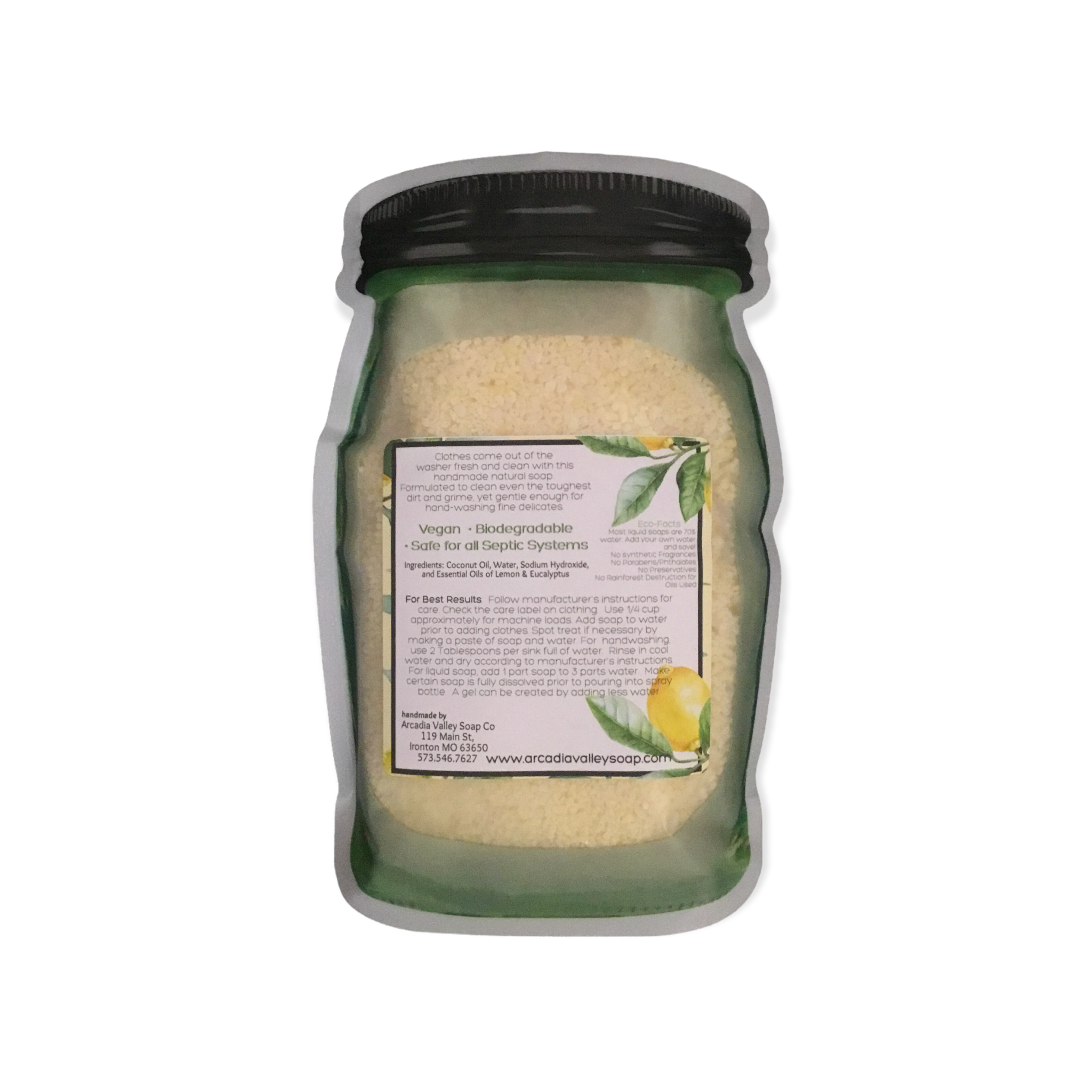 Lemon Eucalyptus Grated Soap
Cleaning and having a comfortable, non-toxic home are simple with Arcadia Valley Soap Co.'s  natural essential oil blended cleaning products. If you are sensitive with your body care products due to synthetic or potentially harmful preservatives, try our natural, eco-friendly approach to sparkling clean laundry, floors and windows.
Since this soap's  base oil is 100% coconut oil, it lathers even in salt water so it's great for boating or camping   
Travel much? Take a look at our unsolicited review over on FlyerTalk.com (post #13) from 2006 regarding our laundry soap flakes and bars when I made them for Botanical Earth !  I've been making it for quite a while now : ). 
http://www.flyertalk.com/forum/travel-products/595048-powder-substitute-woolite.html
Ingredients: Coconut Oil, Water, Sodium Hydroxide and Essential Oil blend of Lemon and Eucalyptus.