Get Ready for Fall with Our Harvest Collections!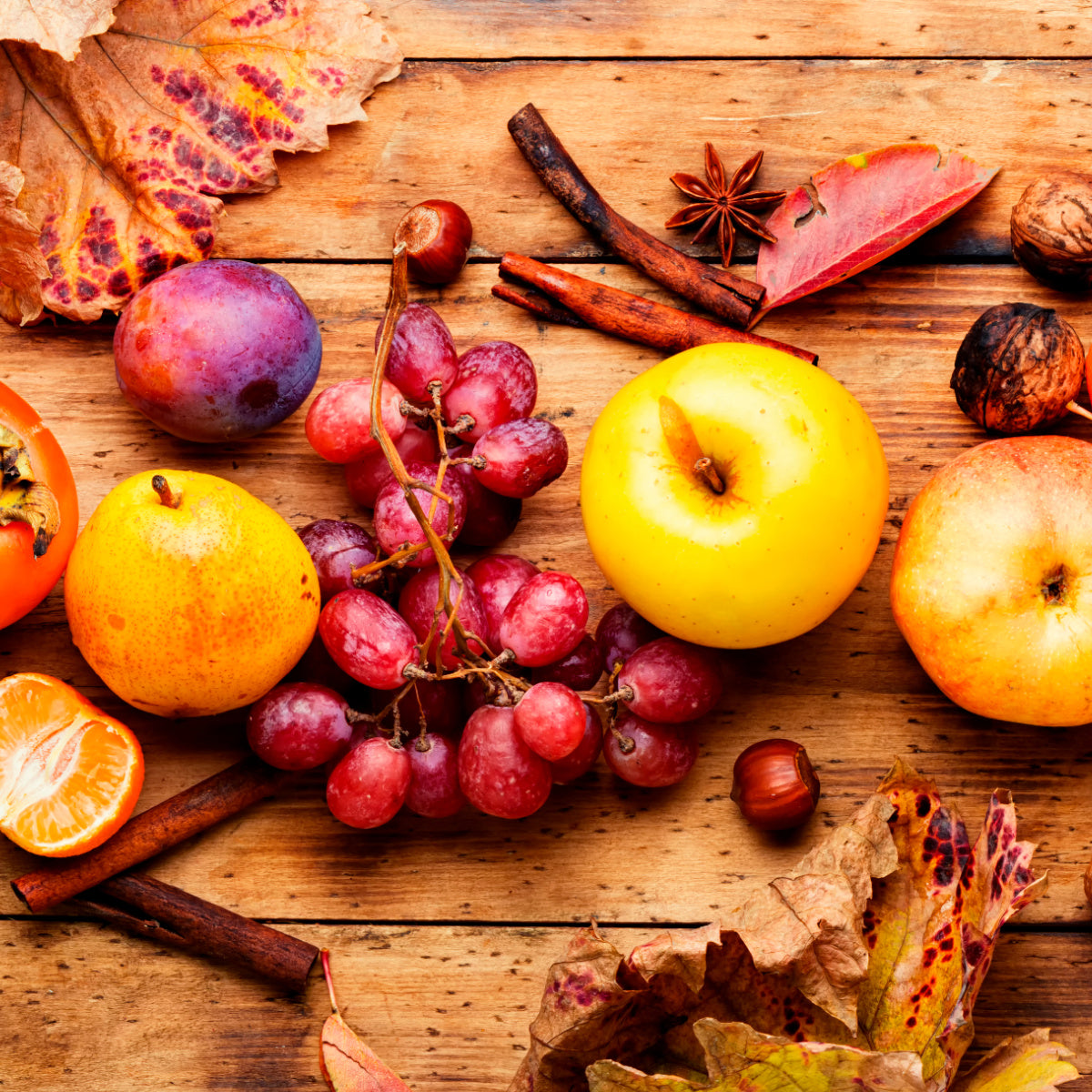 As the leaves start changing color and the air gets a little bit crispier, I'm excited to introduce the Fall Harvest Collection of body care products. This season, your favorites are back and they capture the essence of end of summer and fall plus are perfect for pampering yourself or giving as a gift to someone special. From fresh and crisp to spicy and warm, these handmade soaps, bath bombs, fragrance sprays, lotion, and hand-poured wax melts will help you embrace the fall season in all its beauty and charm. Keep on reading to learn more about each of our unique scents or go to our Fall Harvest page to see everything!
Cranberry & Fig
Our Cranberry & Fig scent is the perfect combination of sweetness and tartness. With a fresh and crisp smell, it not only smells amazing but also reminds many of autumn picnics and cozy afternoons. This scent is available in all of our body care products, so whether you prefer soap, bath bombs, fragrance spray, lotion, or wax melts, this scent is one you will definitely enjoy.
Autumn Sunshine
A non-traditional pumpkin scent, our Autumn Sunshine fragrance features a combination of fresh garden lilies and other floral notes with pumpkin. This scent is perfect for those who love a floral but not overpowering. It's a blend that reminds them of warm sunshine on a crisp autumn day. Try it in our handmade soap for a luxurious way to start and end your day.
Raven
Inspired by Edgar Allan Poe's classic poem, our Raven scent is a blend of amber, black pepper, and other spices. This scent is warm and soft, and it's a perfect choice for those cold and rainy autumn nights.


Pear
 Tangy and mouth-watering with the bright, fresh scent of pears is perfect for the start of Fall!  This is one of our most popular goat milk soaps.  Enjoy the fragrance in our Shea butter bath bomb, soothing Goat Milk Lotion or all around the house or office with our highly scented soy wax bark melts.
 Spiced Pumpkin
Last but not least, we have our classic Spiced Pumpkin scent. With a blend of nutmeg, clove, and cinnamon with lots of pumpkin, it's hard not to get into the fall spirit with this scent.  Our bark style, hand-poured wax melts are long-lasting and create a cozy feeling throughout your home.


Our Fall Harvest Collection body care products are the perfect way to embrace the change in season, whether you are still enjoying warmer days or looking forward to the cooler season ahead. With our unique scents and high-quality handmade products, you are sure to find something that suits your taste. Shop online or visit us in-store to indulge in a little self-care, or to pick up a thoughtful gift for someone special. Let's welcome fall with open arms and delightful scents!