The Importance of Using a Soap Dish for Handmade Soap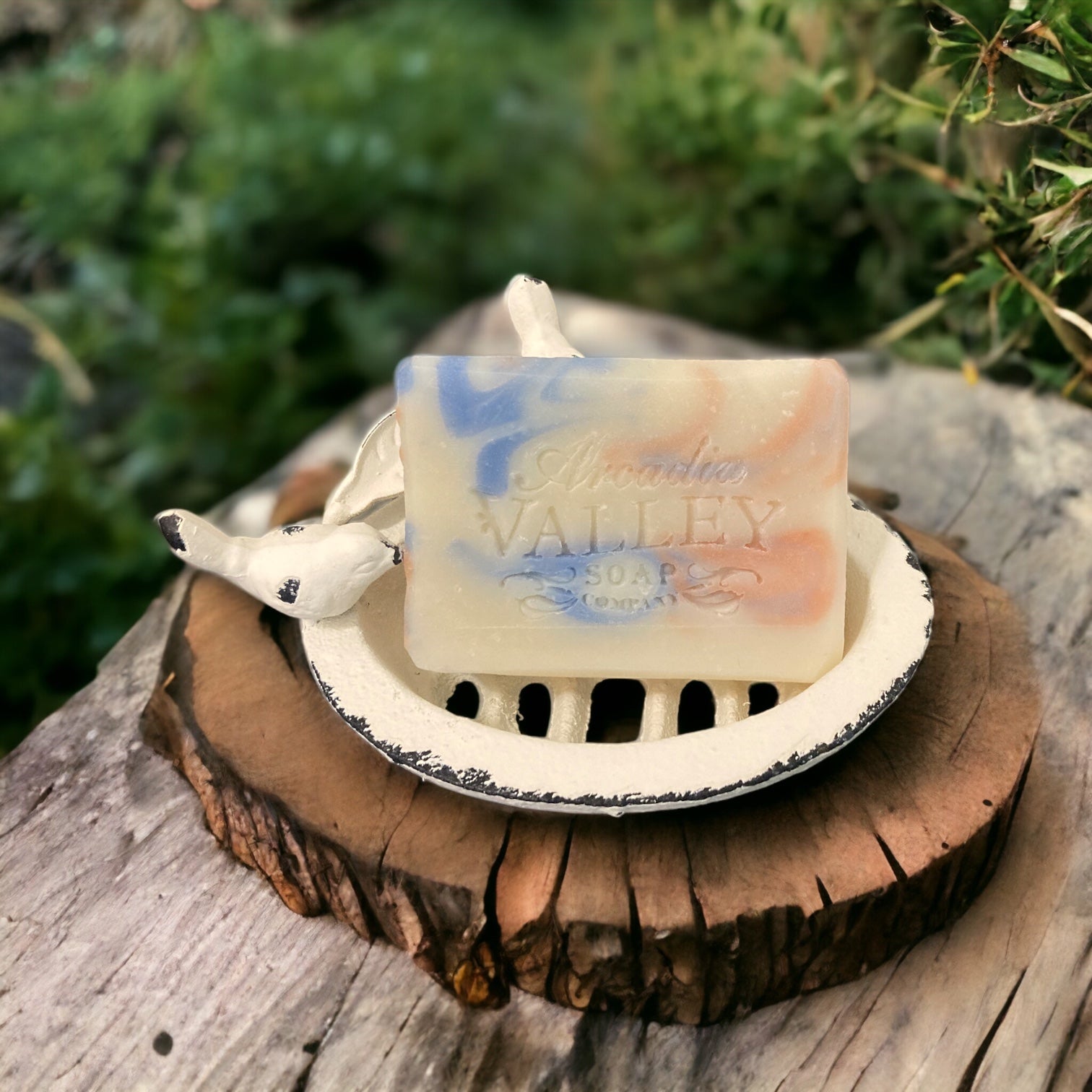 As a lover of handmade soap, you know the benefits of using natural ingredients and how it can nourish your skin. But did you know that to prolong the life of your soap, it requires a soap dish to dry between uses? Without proper care, handmade soap can turn mushy and disintegrate quickly. That's why we've rounded up three new soap dishes available online and in our shop, so you can choose the perfect one that fits your style and decor.


The first soap dish on our list is a vintage mini claw-foot tub soap dish ($12.00) that comes in various colors - from classic white with red or black trim, a mustard yellow and a classic navy blue one. This soap dish adds a touch of timeless elegance to your bathroom, while also keeping your handmade soap in excellent condition. The mini claw-foot tub soap dish is perfect for any vintage or shabby chic decor, and its small size allows it to fit comfortably in any size bathroom.



Next on our list is an ornate cast iron birds soap dish ($22.49), perfect for those who love nature-inspired decor. The intricate bird design and distressed finish of this soap dish give it a rustic charm that blends well with any bathroom design. This soap dish's size is perfect for all types of handmade soap, and you can easily clean it with soap and water.




Last but not least, for those who love a quirky touch to their decor, the cute pig cast iron soap dish ($22.49) is perfect for you. This soap dish's unique design features a pig with raised ears, curly tail, and drainage and air flow for your handmade soap. The cute pig cast iron soap dish adds character to your bathroom or kitchen, and its durable coating makes it a long-lasting accessory to your sink area.

If you're a fan of handmade soap, it's essential to use a soap dish to keep your soap dry between uses and prolong its life. Our selection of these 3 new soap dishes offers not only functionality but also style and charm to your decor. From vintage claw-foot tubs and ornate bird designs to a cute pig, there's a soap dish that fits your style and needs. So, go ahead and invest in a soap dish today, and show your handmade soap the love and care it deserves.