Peaceful Valley Olive Oil Soap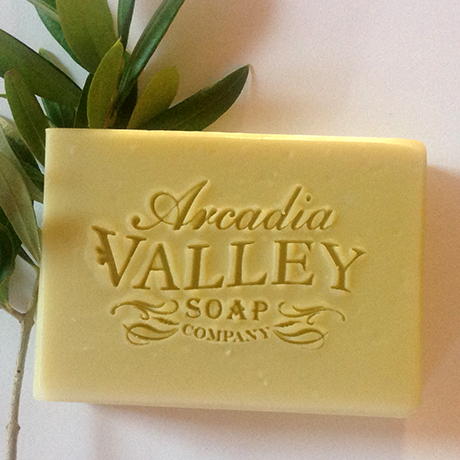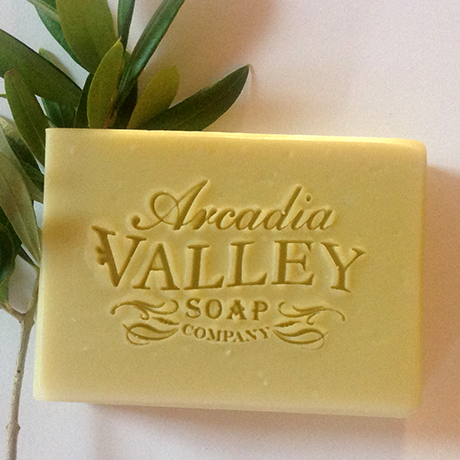 Originally published on July 15th, 2014
One hundred and twenty years ago today, this photograph was taken at the Immanuel Lutheran Church in Pilot Knob, Missouri which is part of the region known as the Arcadia Valley.  It's a simple, humble church built around 1861 that has seen the people and the Arcadia Valley change over it's long span of service.  It's the church that my family is affiliated with and it's classic design and simple elegance has brought me, personally, inspiration and calm.
Right now in our Valley, people are preparing for the 150th anniversary of the Battle of Pilot Knob coming in September.  I wonder how many of the people in the photograph were witnesses to that battle only 30 years prior?  War takes a toll on people, whether in the past or future – that's its nature.  To be so horrible that one never wants to repeat something like that again.  But during the Civil War, this little church that sits upon a hill was a place of peace and comfort to many. While the battle was raging at Fort Davidson, many of the soldiers were taken to the Immanuel Lutheran Church for care.  To this day in the upstairs area, you can see the bloodstains of a soldier the story goes.
I like to think of the people in the photograph as my memory of this Church, not the drama of war, but of peace.  This is the generation that created and made the Arcadia Valley one of the talked about areas in the early 1900's.  This is the generation of people that looked towards faith, family and hope where they lived and saw it's promise and beauty.  These are the people that built our beautiful buildings and fished in the crystal clear waterways.
That's why I was inspired to make a simple handmade soap for this lovely little church.  It's called Peaceful Valley and it's a part of the Vintage Valley ™ Handmade Soap Collection here at the Arcadia Valley Soap Co.  There's nothing fancy about this humble bar of soap except, like the little church, it's perfect for all.  Fragrance-free, and nothing but pure, certified organic olive oil makes this soap one of our most popular.  With a rich and creamy lather, dry skin disappears due to the soothing effect of olive oil and naturally retained glycerin from the soap making process.  Whether you have allergies to fragrances, nut oils or simply want a good bar of gentle vegetable-based, castile soap then our little bar is the answer.
You can find Peaceful Valley Olive Oil soap available on our website here or at MoSoap.com
A $1 of every bar sale goes to the Immanuel Lutheran Church to help with the restoration and repair of this important historic Arcadia Valley landmark. 
If you would like to learn more about the Immanuel Lutheran Church in Pilot Knob, Missouri whether to tour or make a donation directly to their much needed restoration projects, visit their website for more information.