Spring has arrived at the soap shop!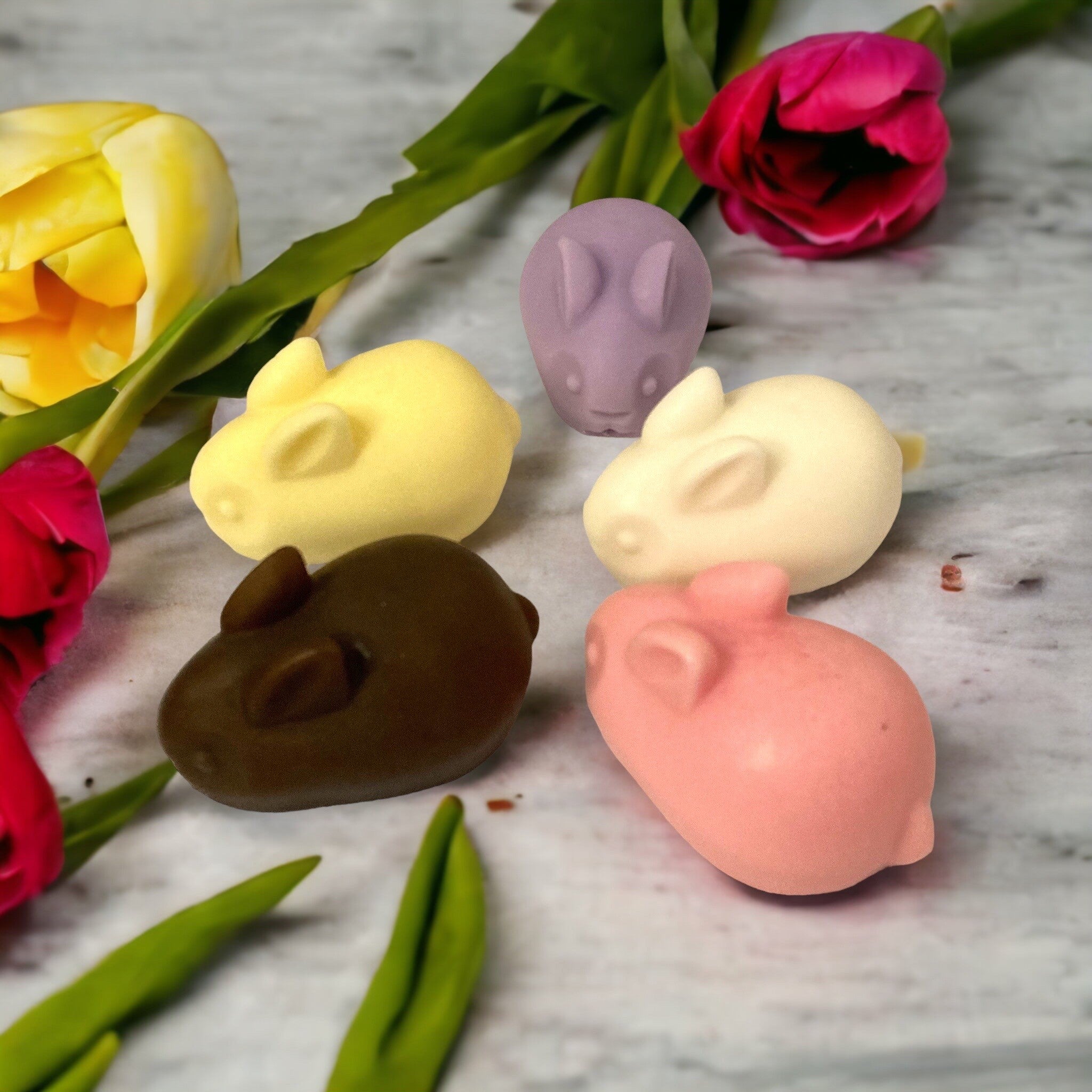 When it's chilly and warm, raining and sleeting all in the same day, you know Spring is close at hand.  It's the start of our Springtime Collection here at the soap shop!
 The Easter Bunny Soaps - Bubble Bunnies are back! They are made with our super silky feeling goat milk formula and scented in chocolate, honeysuckle, strawberry, wild hyacinth and Valley in Bloom.
From March until late June, I'll be making Valley in Bloom, Lilac and Strawberry products.  Come late March, it's the Gardener's Collection and White Flowers until the beginning of August.  It's always a cycle as the shop only has so much space so things come and go.
The Valley in Bloom blend has changed up a bit this year from last year as I wanted a bit more fruit instead of so floral.  That's be benefit of making custom blends, you can tweak it as you want.  It's a wonderfully light floral of violets, sweet lychees and field strawberries but now with a bit of green apple.  I think it makes it nicer and so far, it's selling very well.  The whole line is out now so check it out online here or come to try it out.
Lilac this year has given me a fit!  It's one of the fragrances that with my formula moves from lovely smooth soap batter to a rock at the blink of an eye.  I love making it, it does well normally but I just had too much on my mind when I tried to soap it the first time so.....the whole batch went south on me, and hence the reason for the delay in the soap out.  It will be out this week after it's cure time and I'm happy again.  Never think I make perfect batches all the time as every now and again, boom it's just now with selling.  I rebatched it and my Mom loves it so that is never a bad thing to make Mom happy!
You can find our current Springtime line up on our site by going here.
Hopefully it will warm this week so I can put my pansies and peas in the ground!