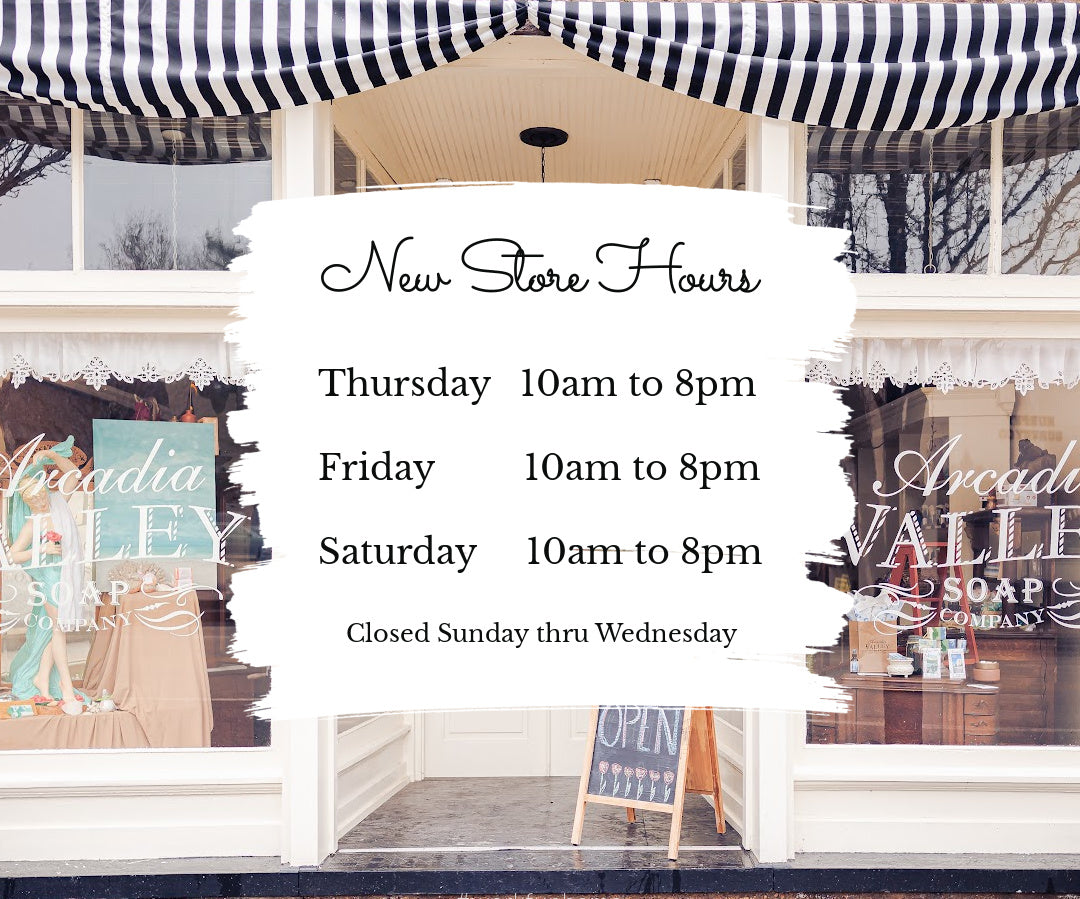 You can certainly tell Spring is here with the warmer temps and flowers everywhere here in Ironton.  The whole of the Arcadia Valley region is enjoying a lovely Spring and looking forward to a great summer of sightseers and adventurers.  With that thought in mind, I am going to last year's summer hours of being open until 8pm. 
This does mean since I am by myself now (sans Shanda) that something had to give and that has turned out to be Wednesdays.  I am putting in the same amount of hours roughly but one less day to be open so for my schedule, it will be better.  And if you don't have a happy soapmaker, you aren't going to have happy soaps.
I hope you enjoy the new hours. There's no rush after work to stop in by 6, or closing too early on a Saturday after a day exploring and something to do after dinner.  Thanks again as always for supporting handmade and the soap shop!
Debra