Buy any 10 BARS of soap and receive a 10% discount automatically!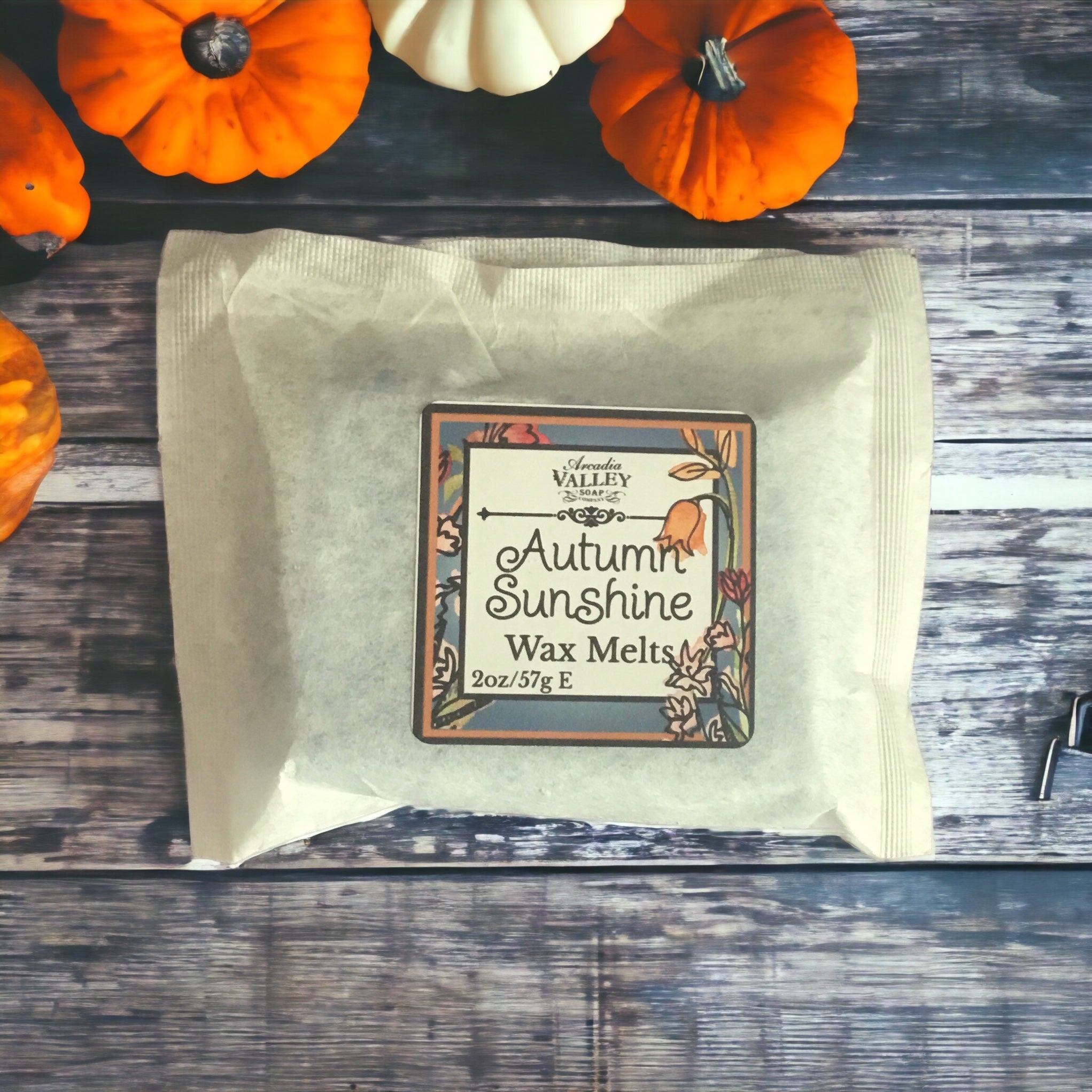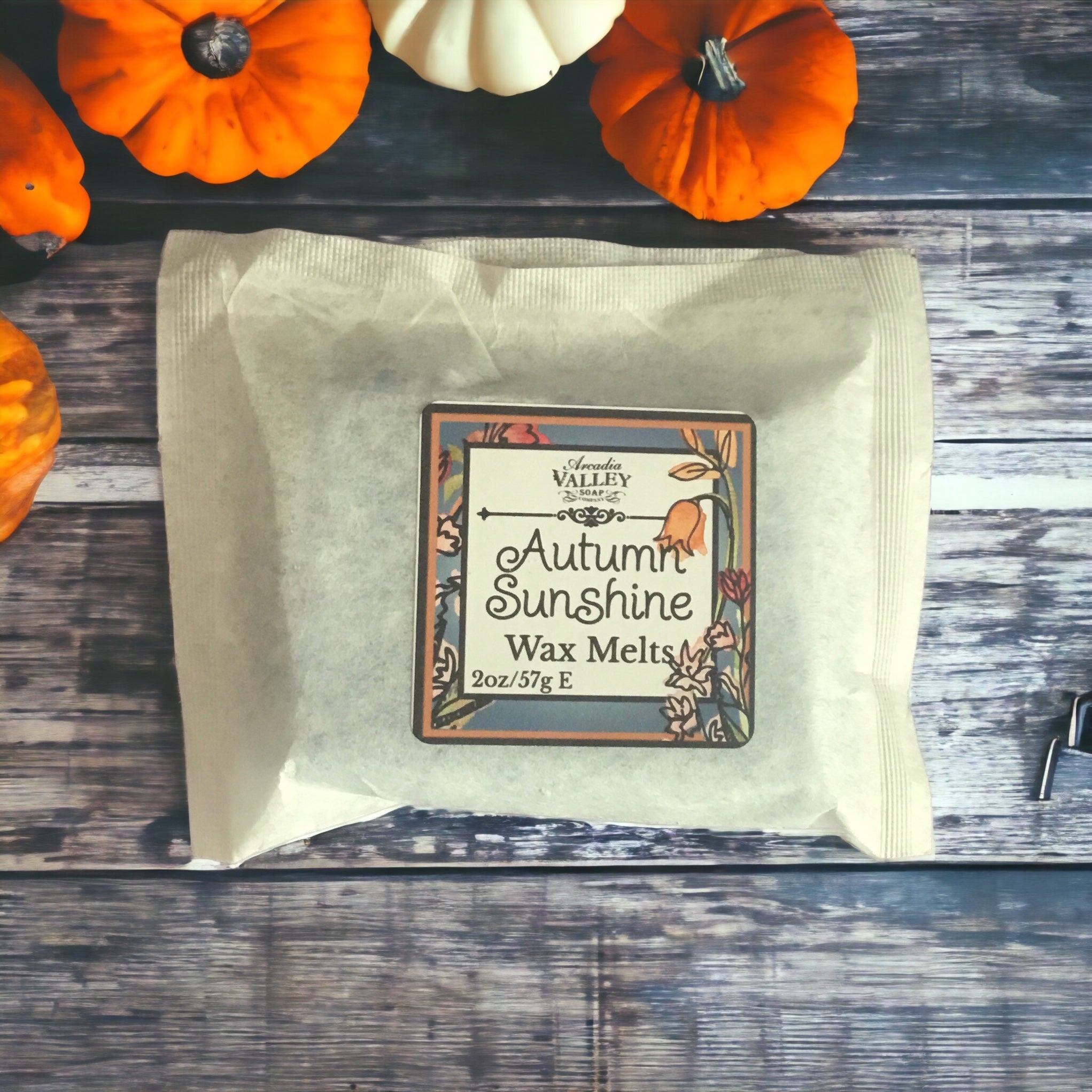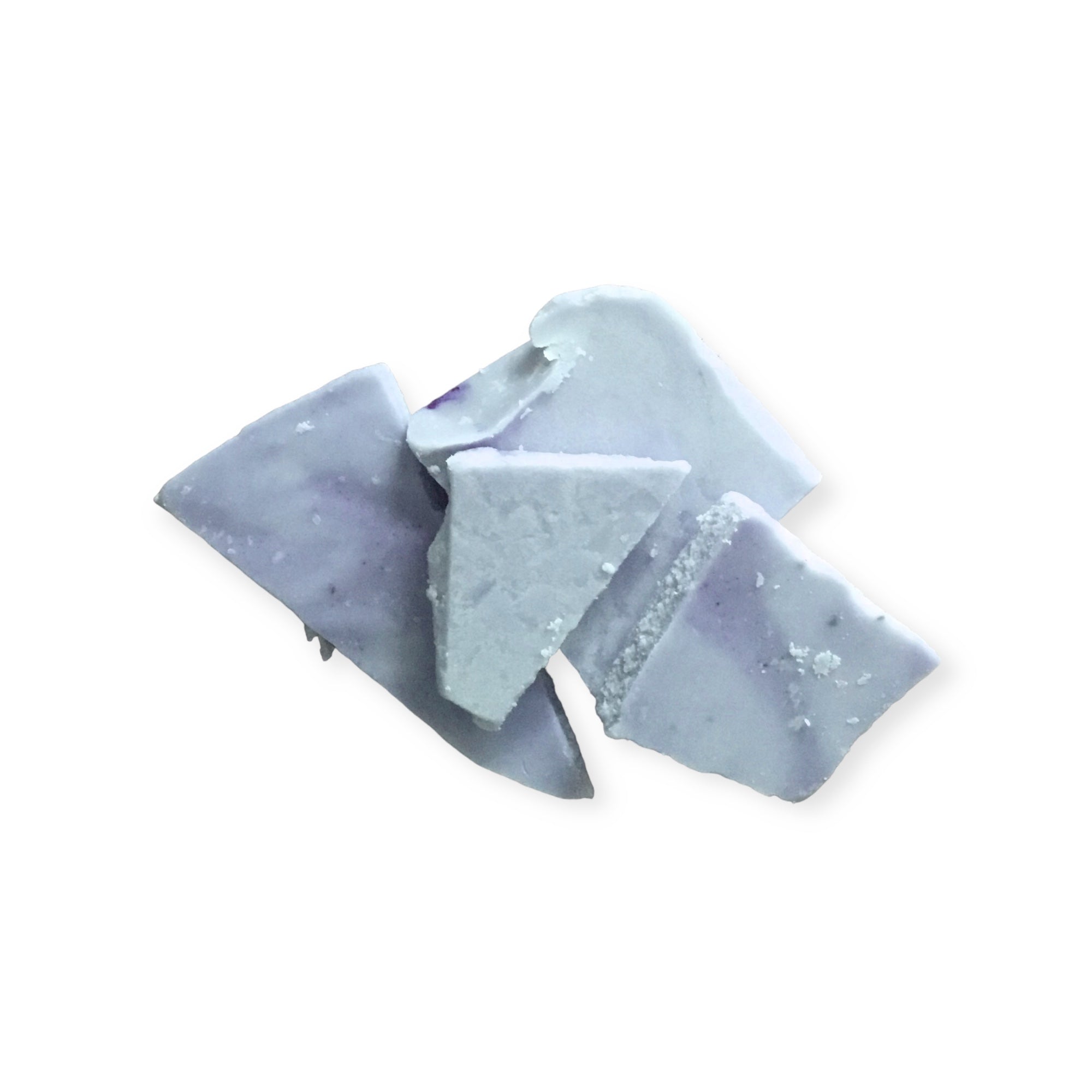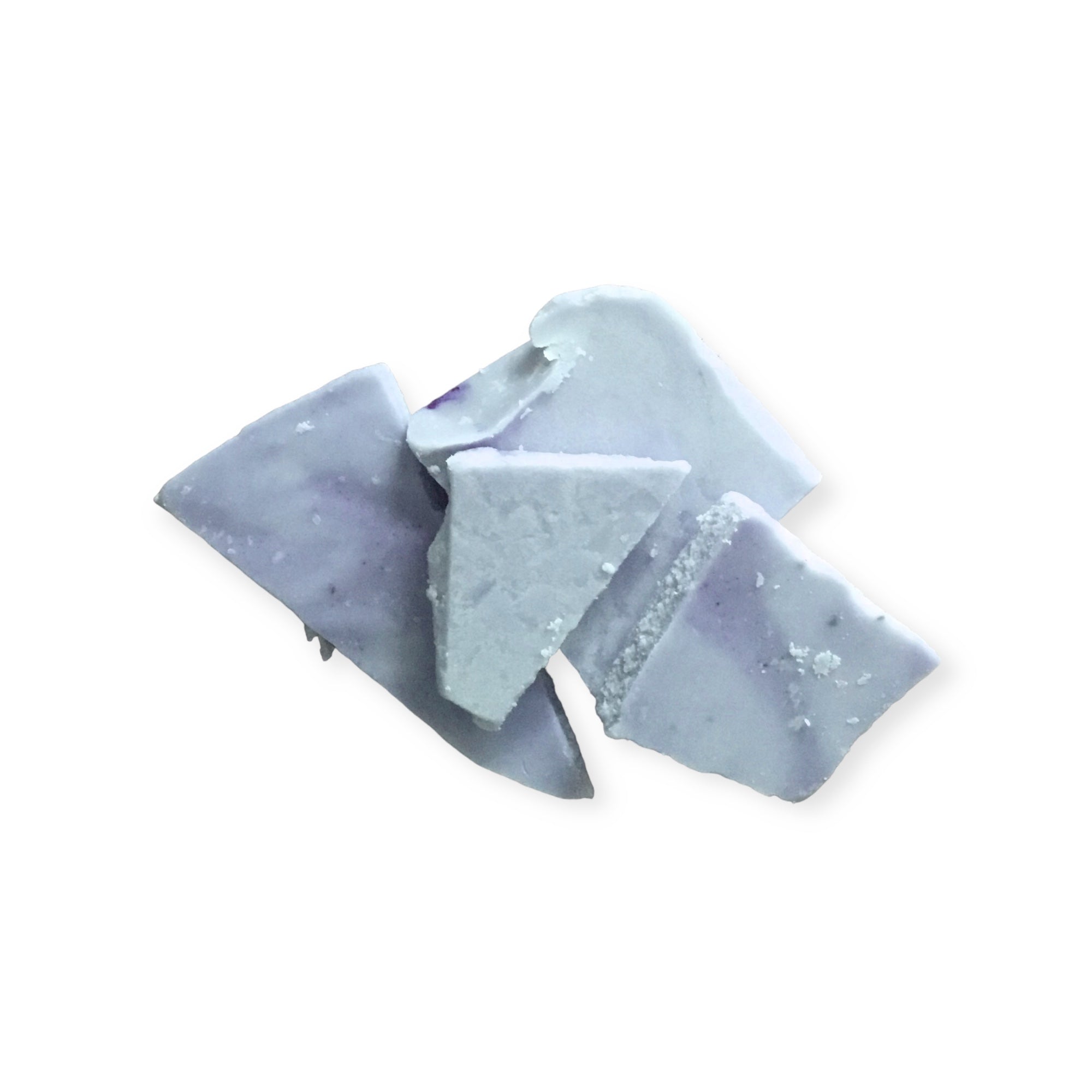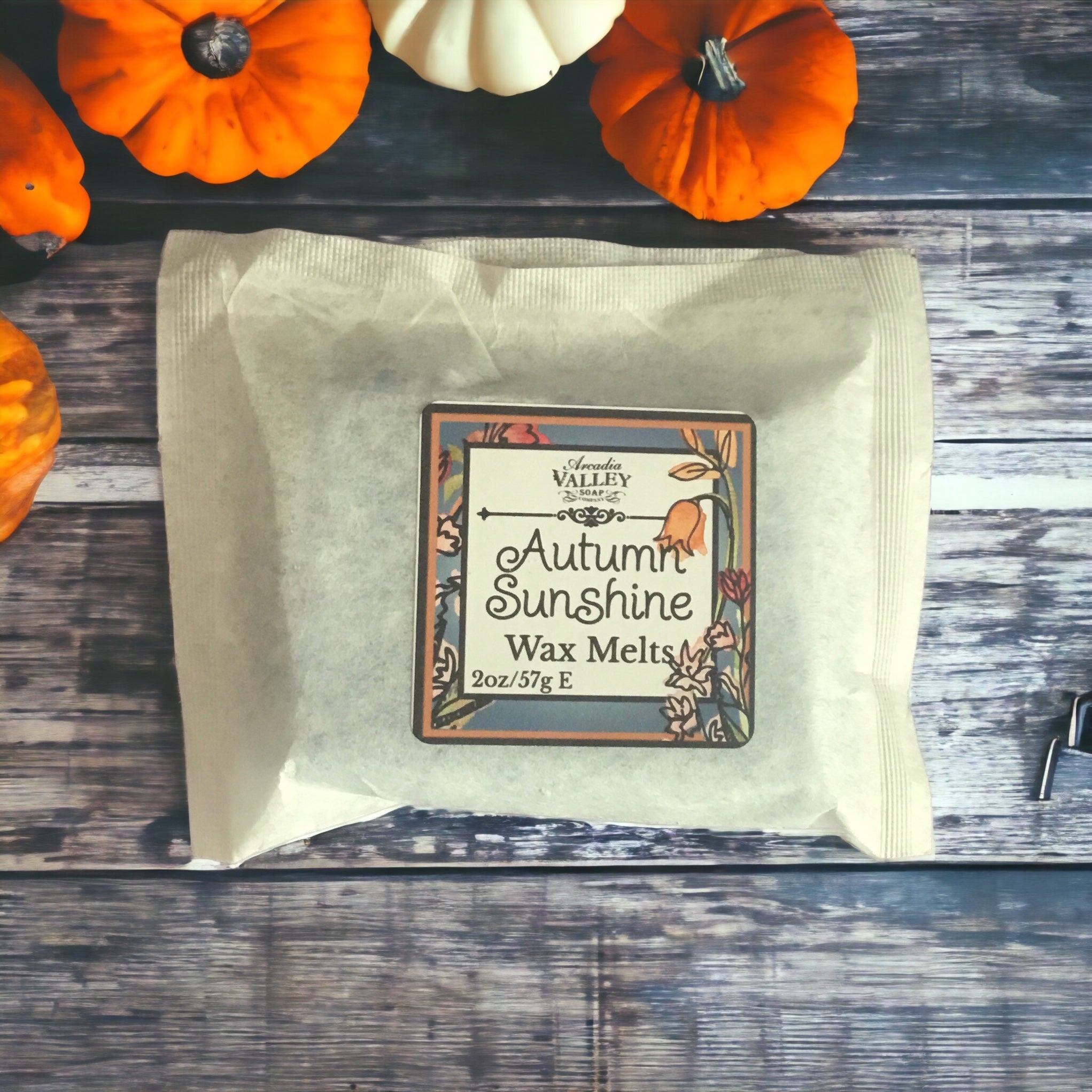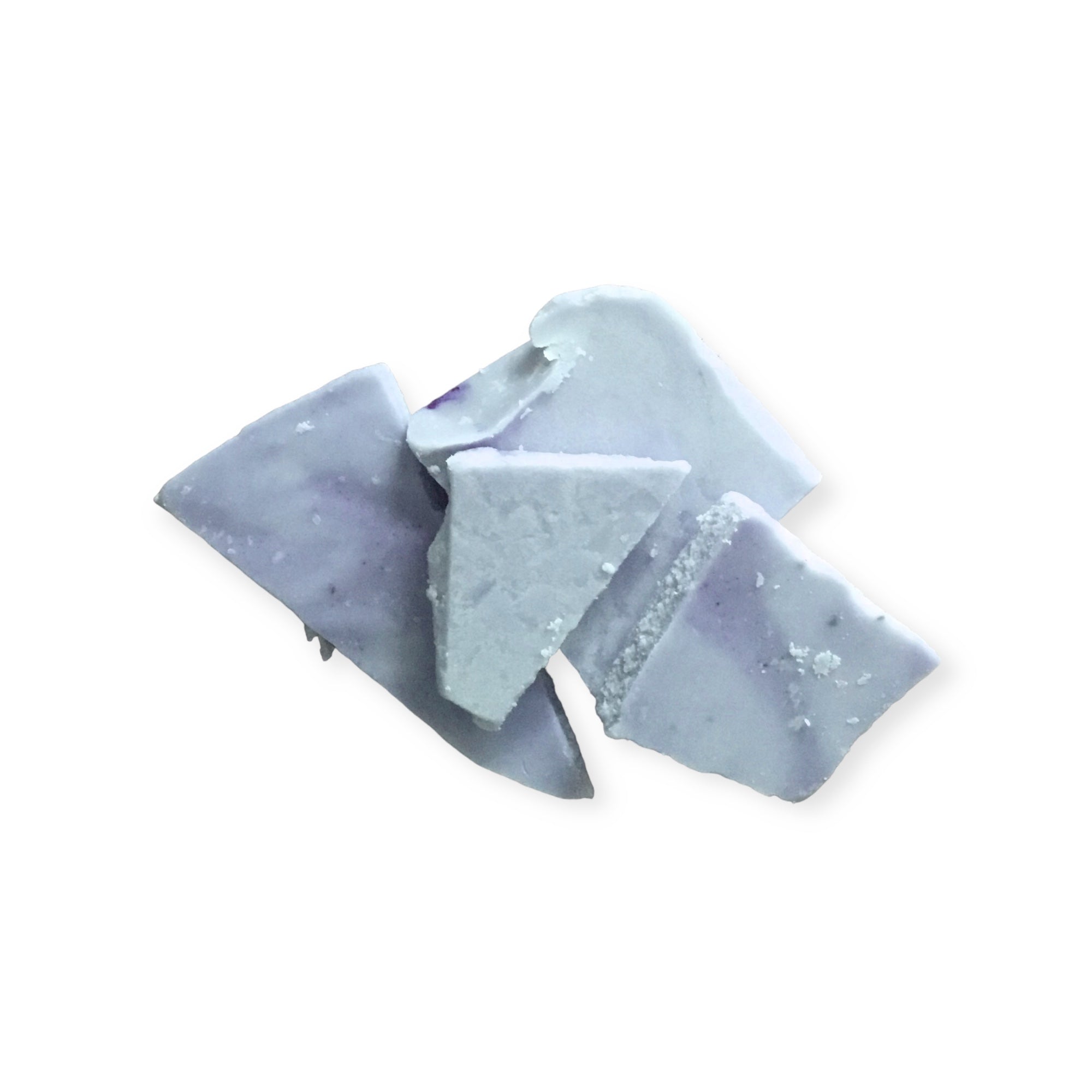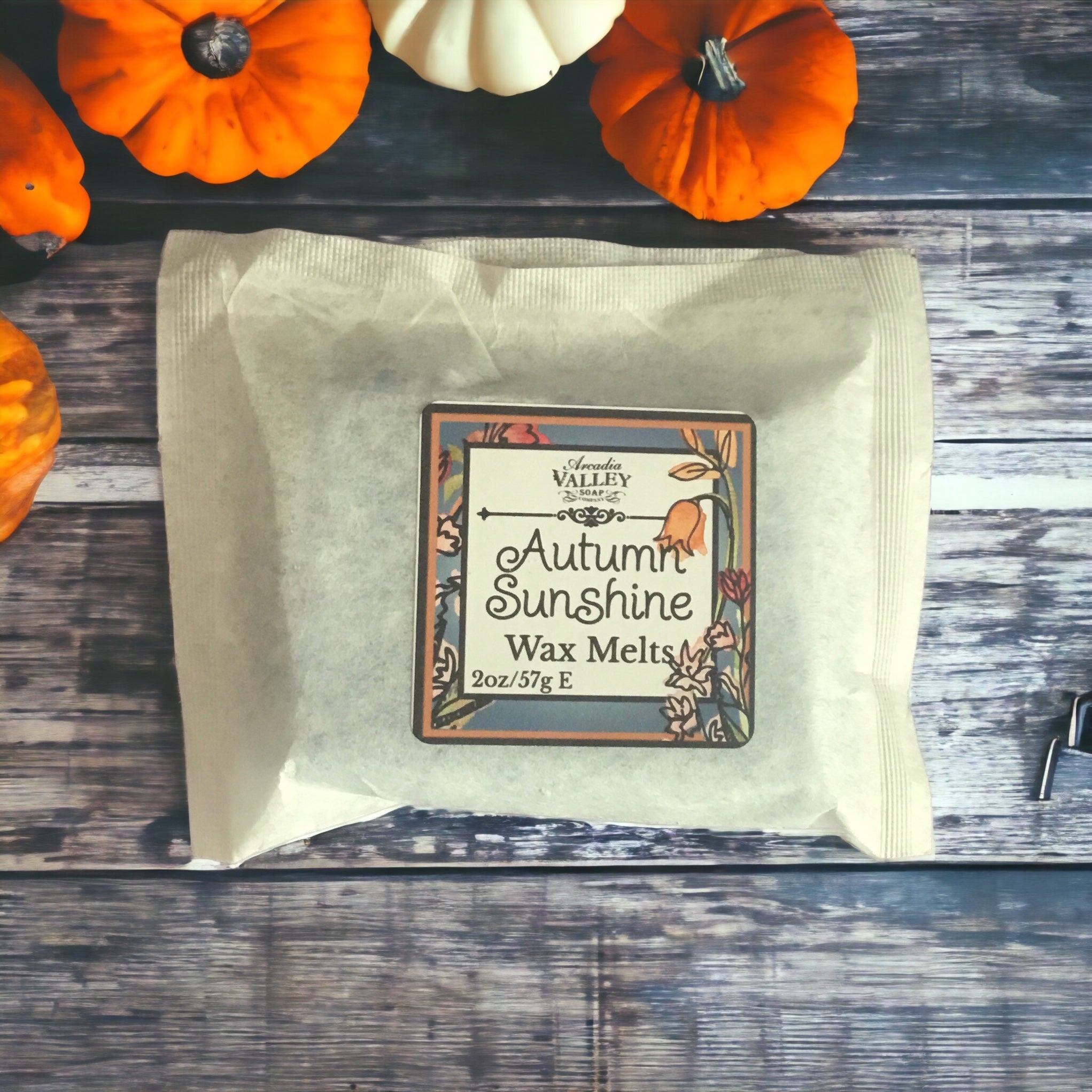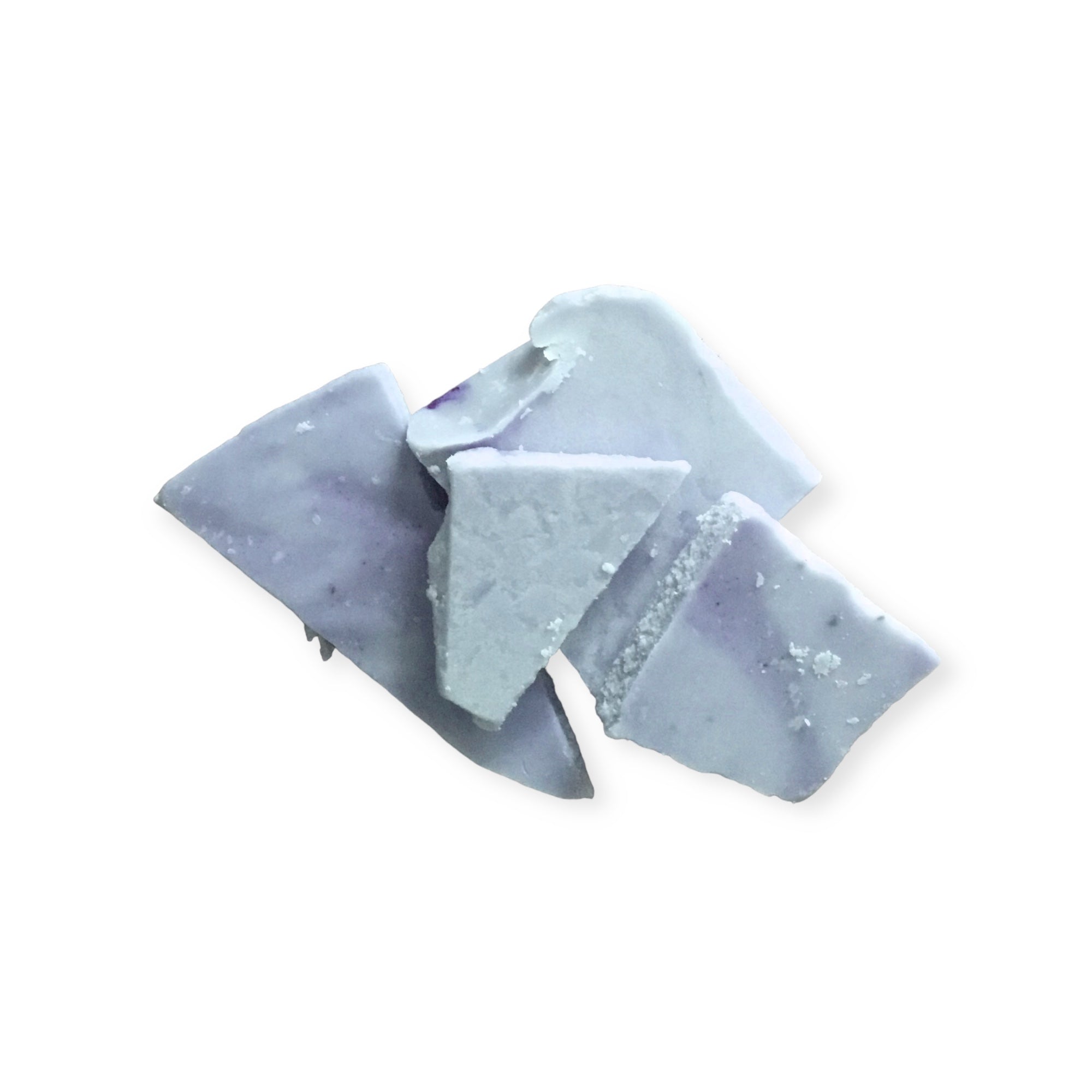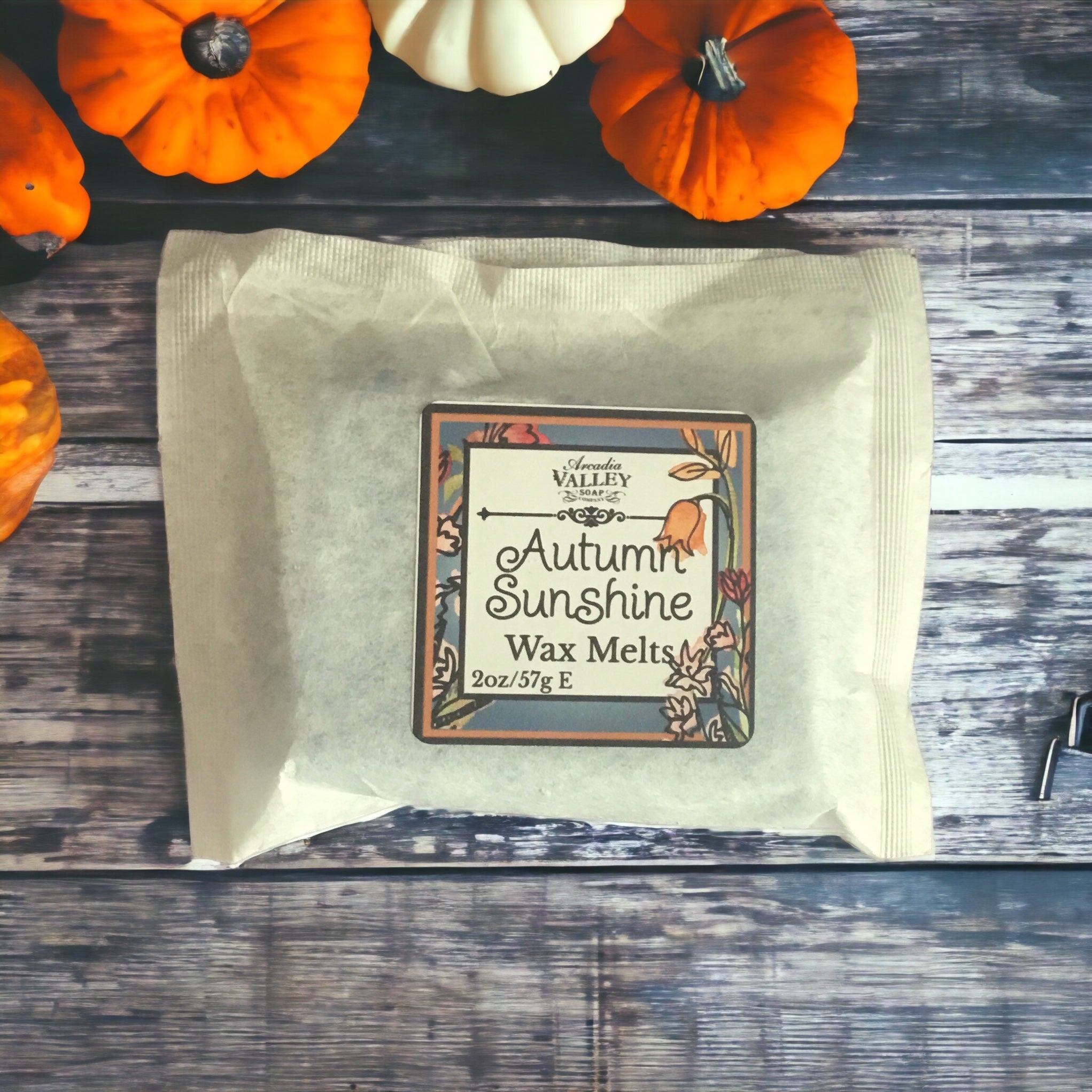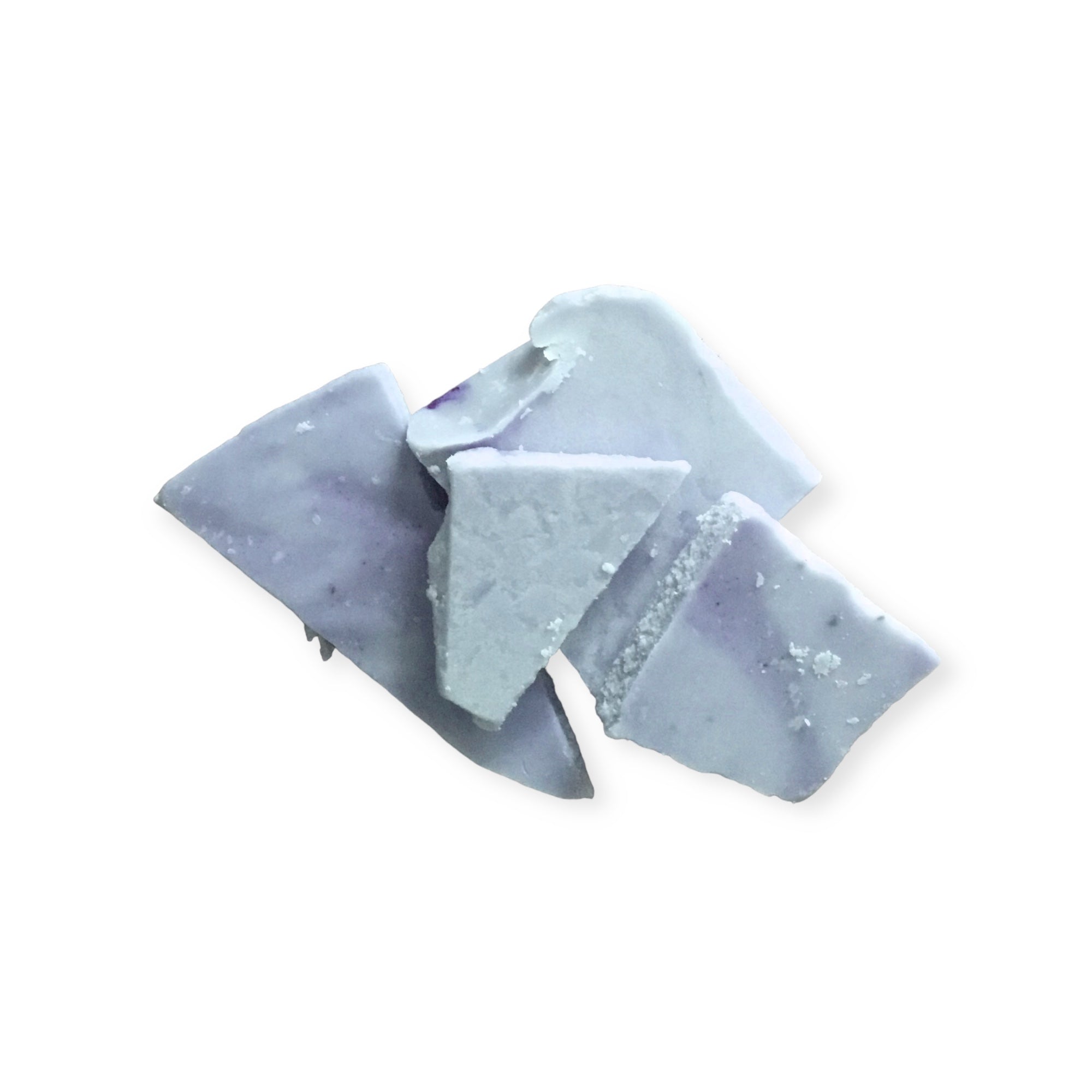 Autumn Sunshine Wax Melts
Autumn Sunshine is a warm and lovely fragrance that has hints of white lilies and pumpkin.  Not over powering and not just for fall, we offer this handmade wax melt scent year round now due to it's popularity.
You will receive 2 ounces of scented light blue soy wax which is cut into smaller pieces so you can add exactly the amount you need for your melter.  It comes in a paper sealed pouch and can also be used as a drawer sachet.
Non-GMO Soy Wax, Fragrance and Mineral Mica Colorant.