Buy any 10 BARS of soap and receive a 10% discount automatically!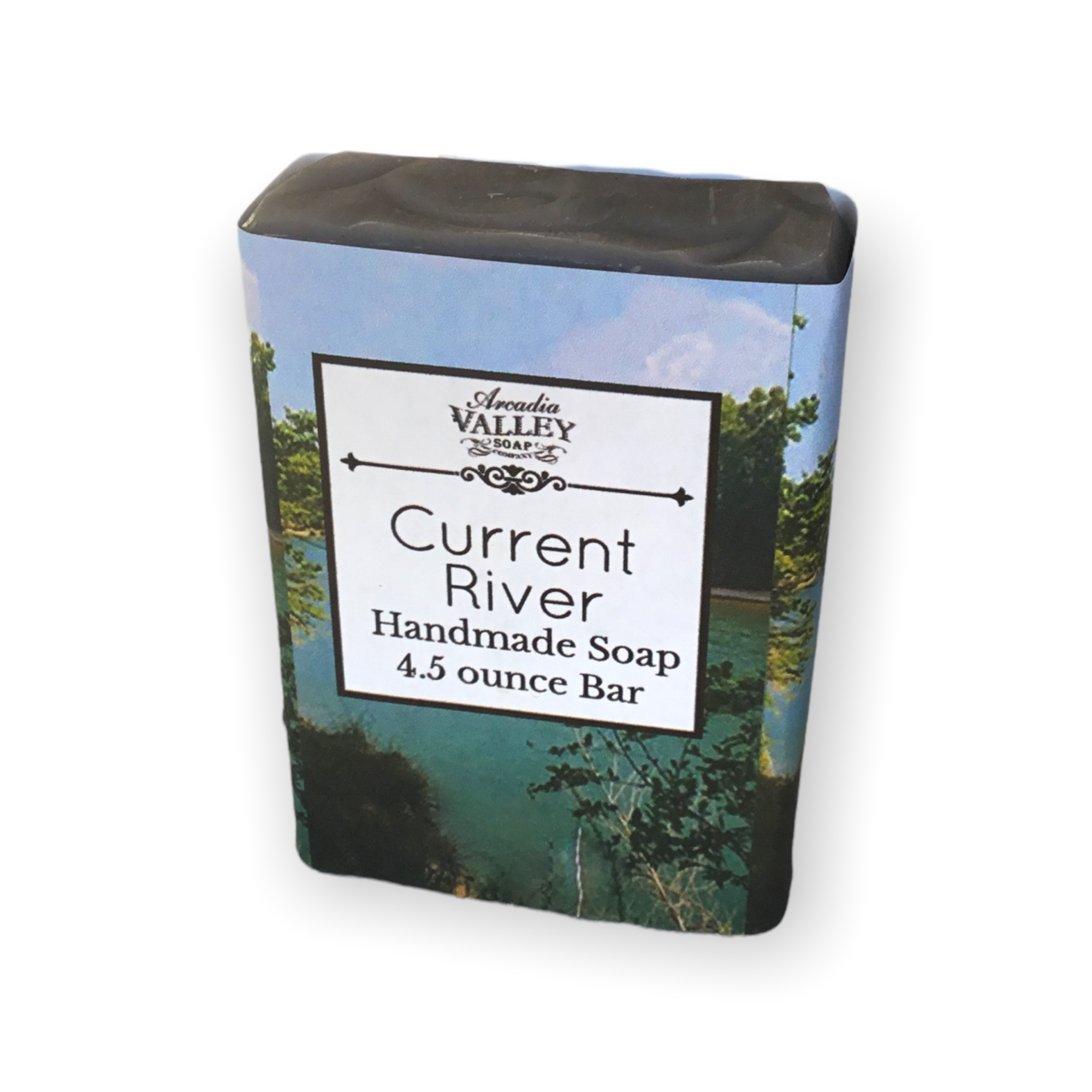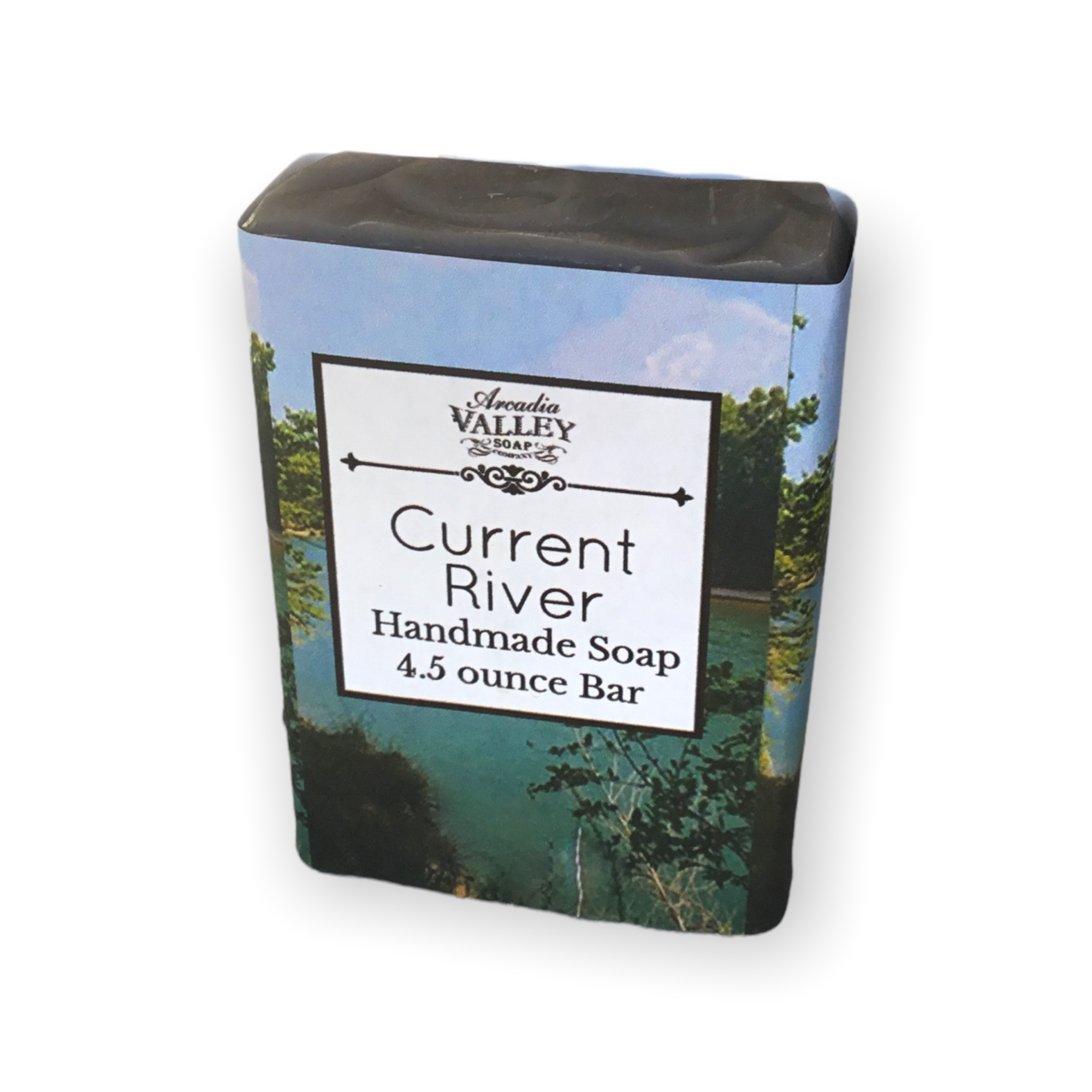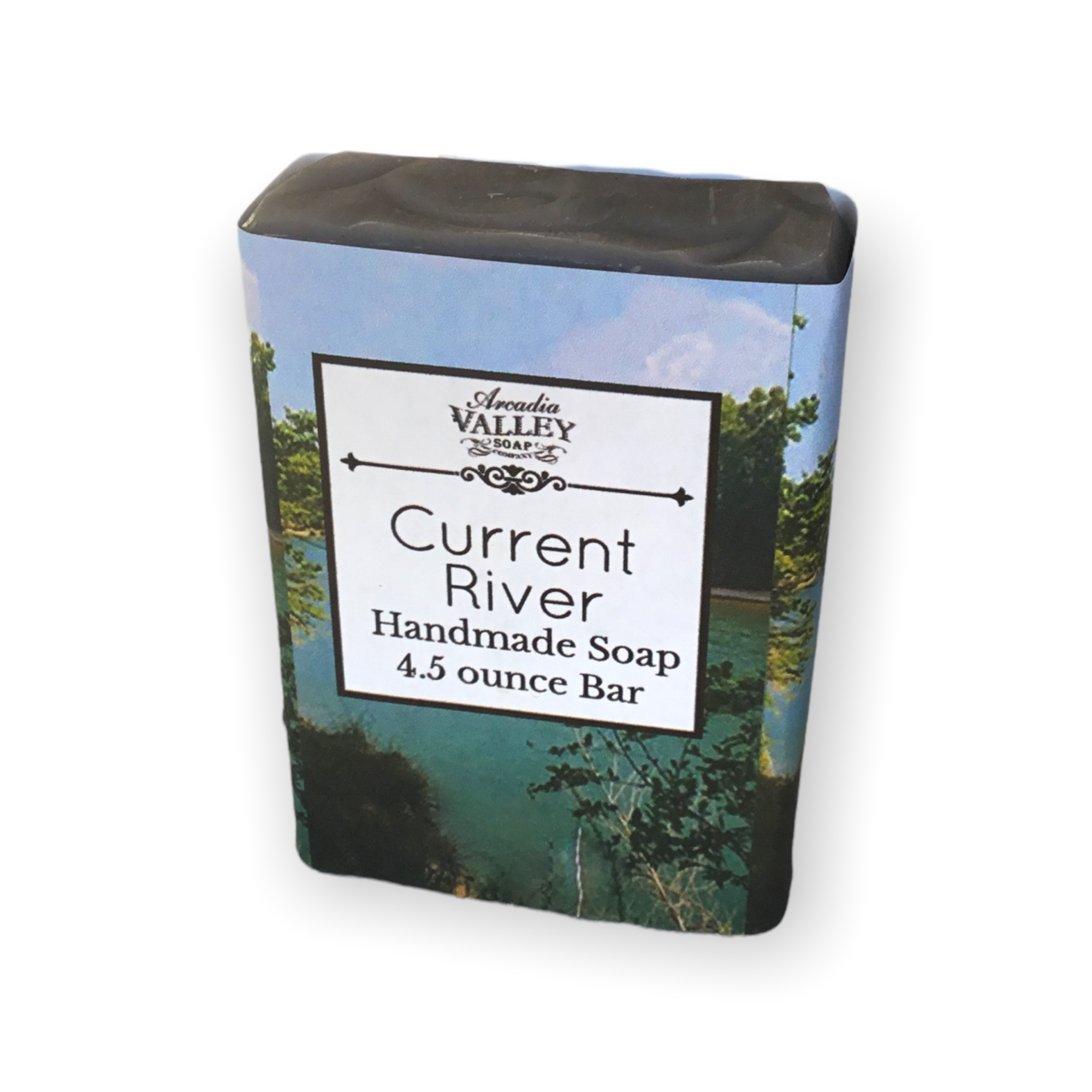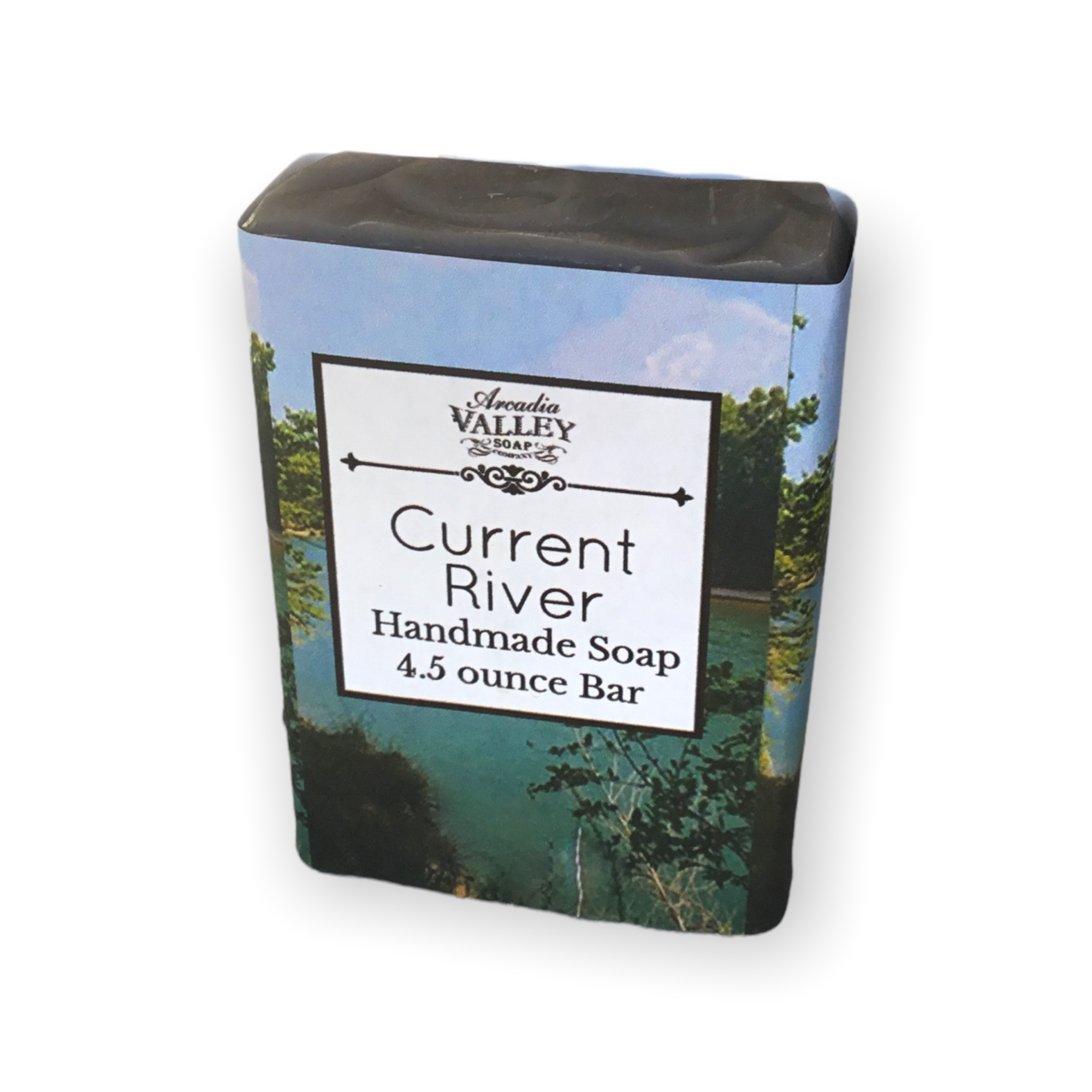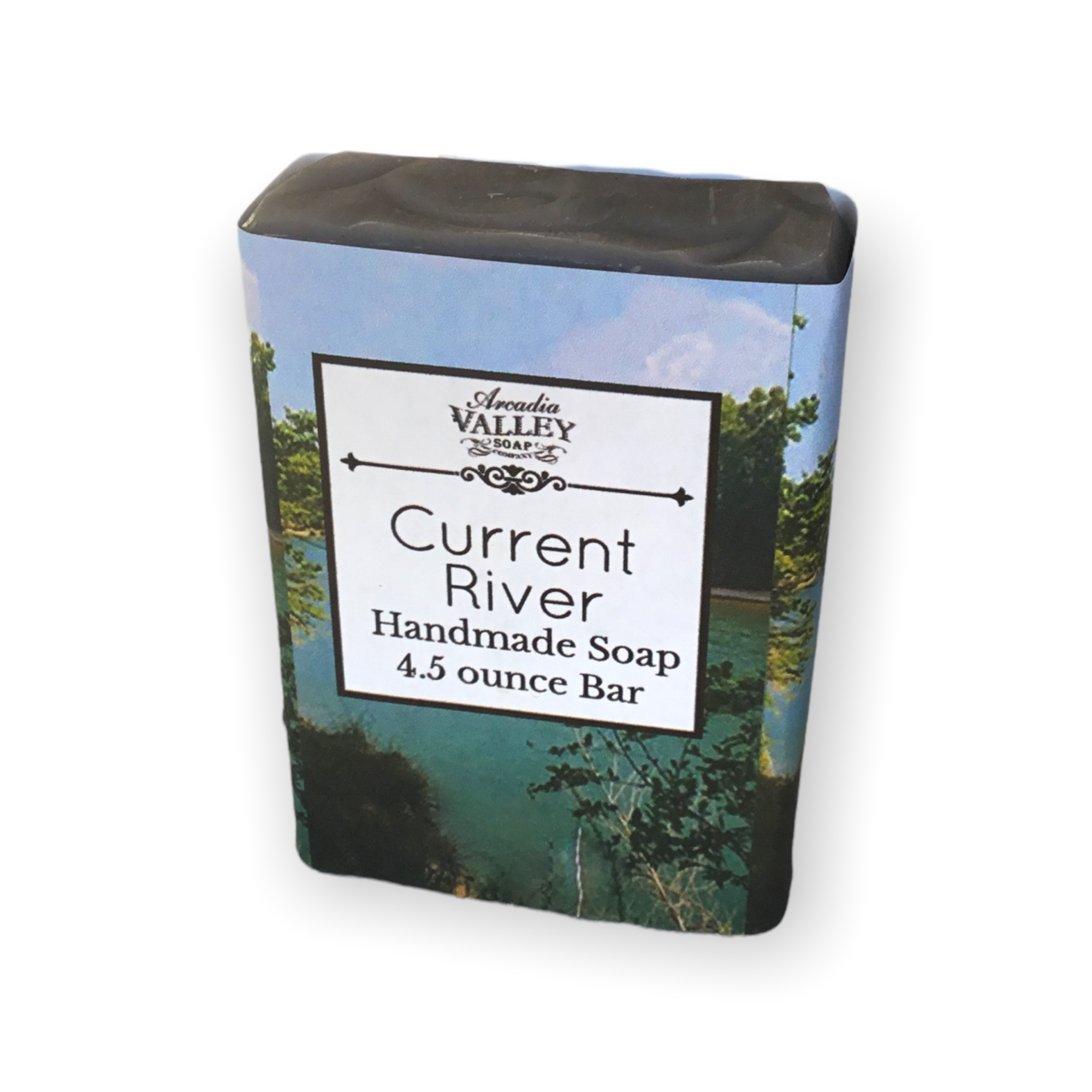 Current River Handmade Soap
Like a day on the river, this all natural soap is invigorating and fresh!  Made for those that love the outdoors, this naturally colored blue gray soap is long lasting and fragrant.
4.5 ounce bar or 1 ounce travel bar
Ingredients: Olive Oil, Coconut Oil, Water, Shea Butter, Sodium Hydroxide, Essential Oil Blend of Eucalyptus, Rosemary and Geranium, Castor Bean Oil and Indigo Powder.