Buy any 10 BARS of soap and receive a 10% discount automatically!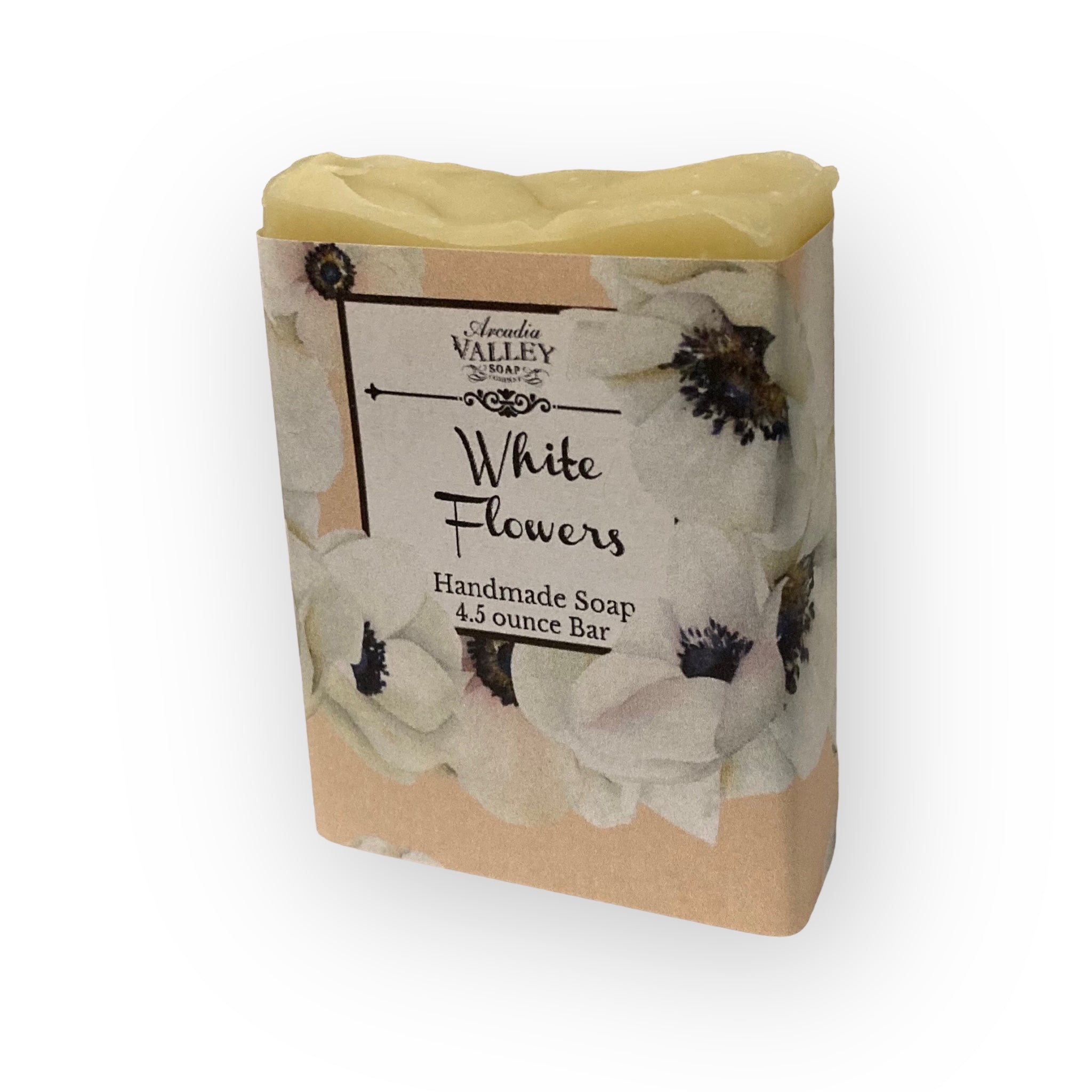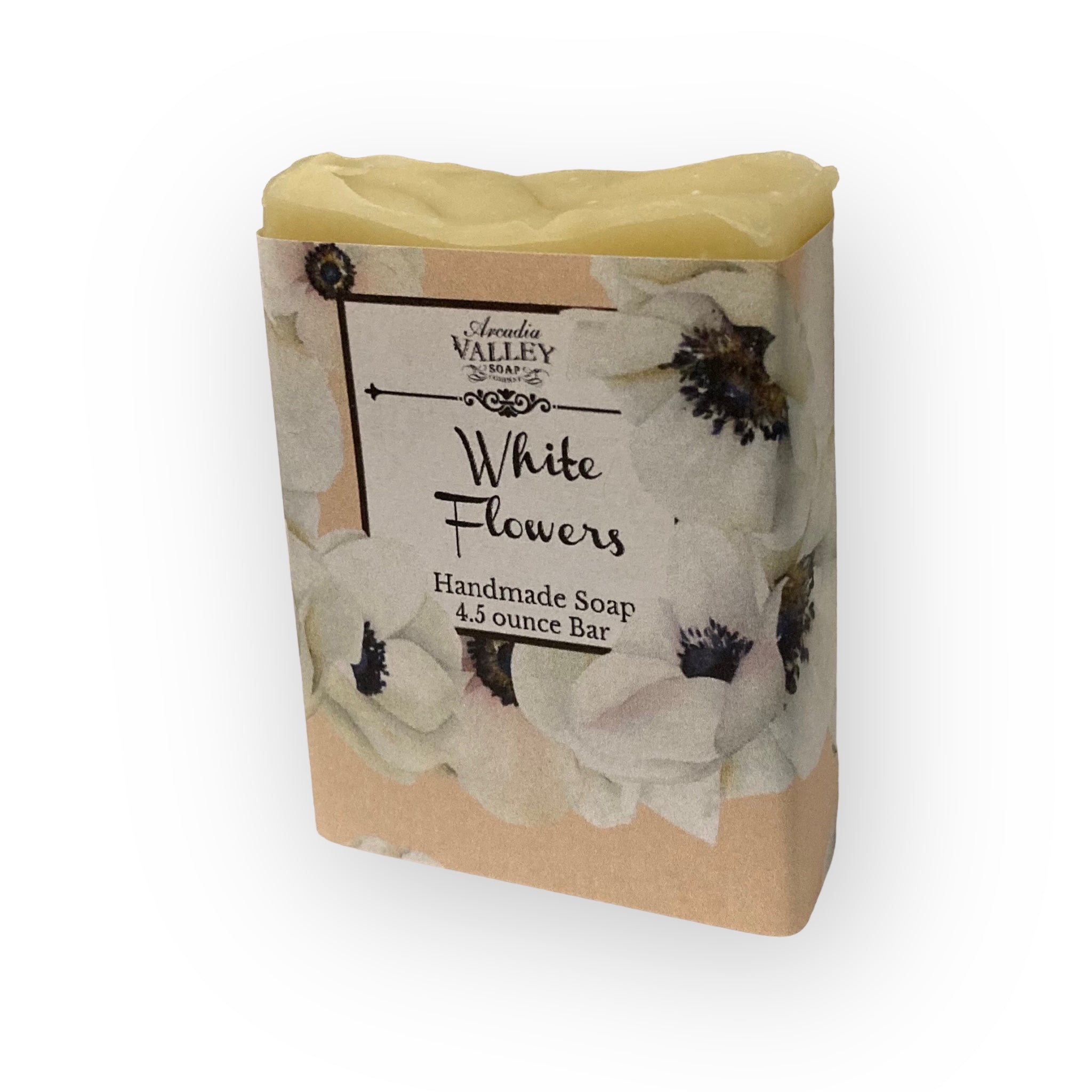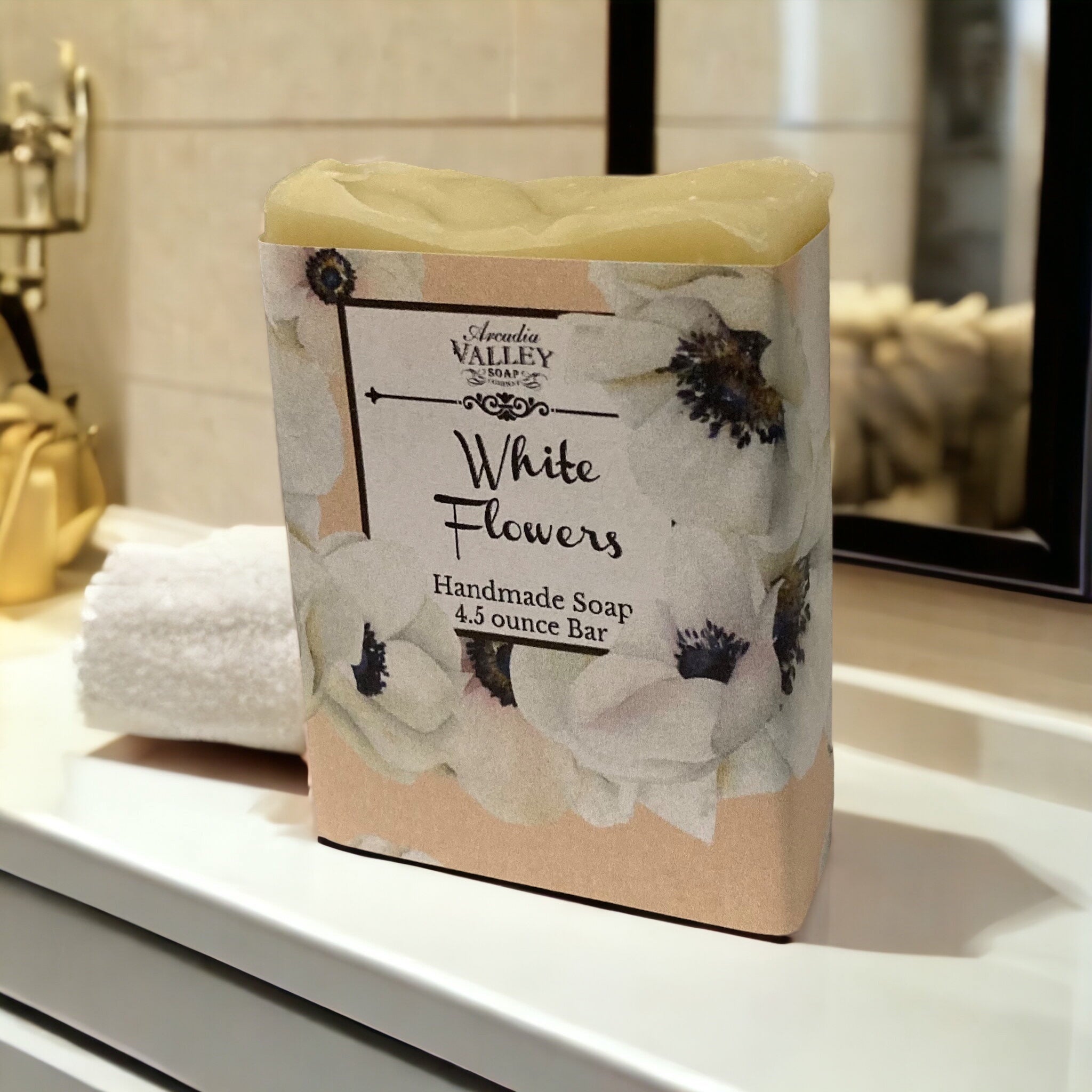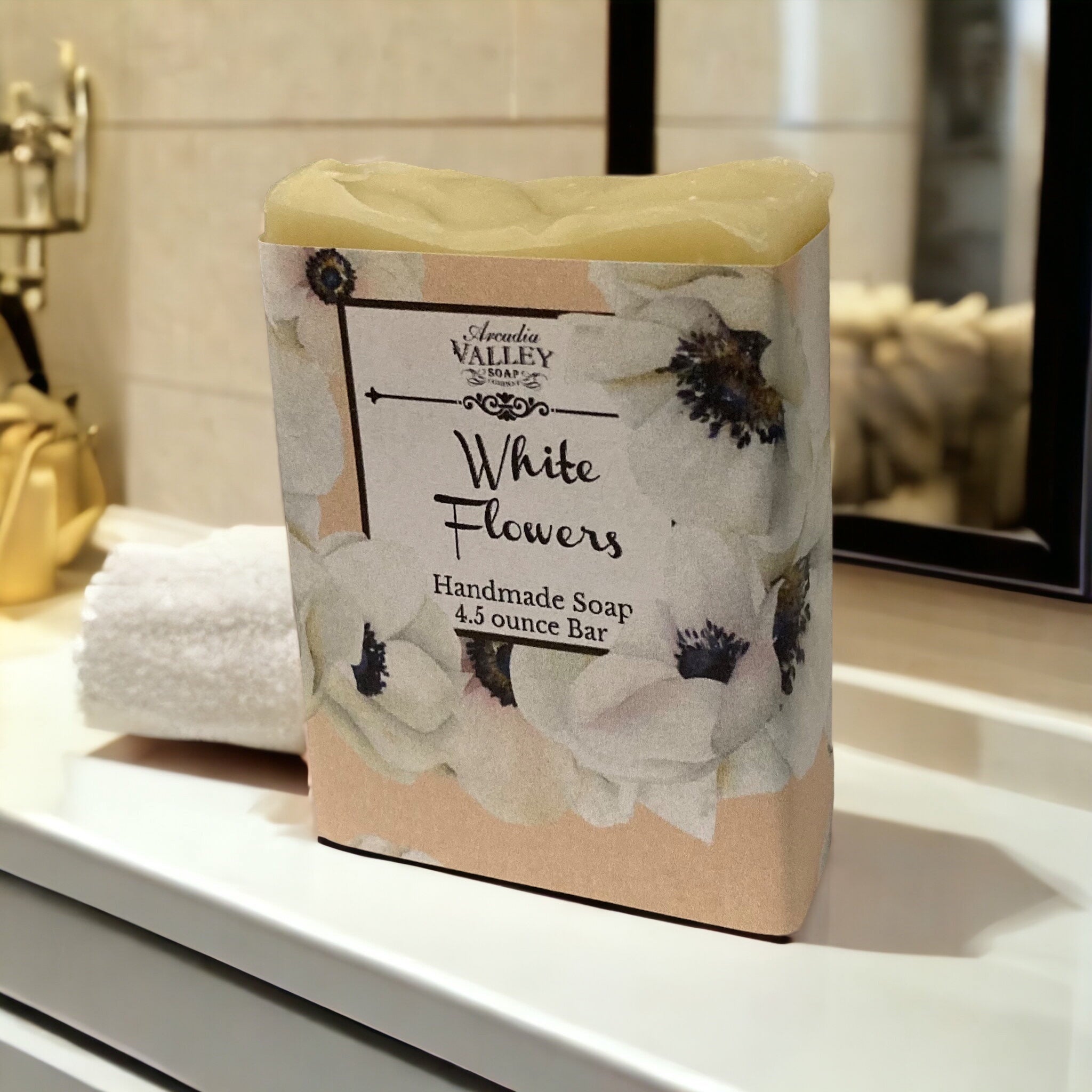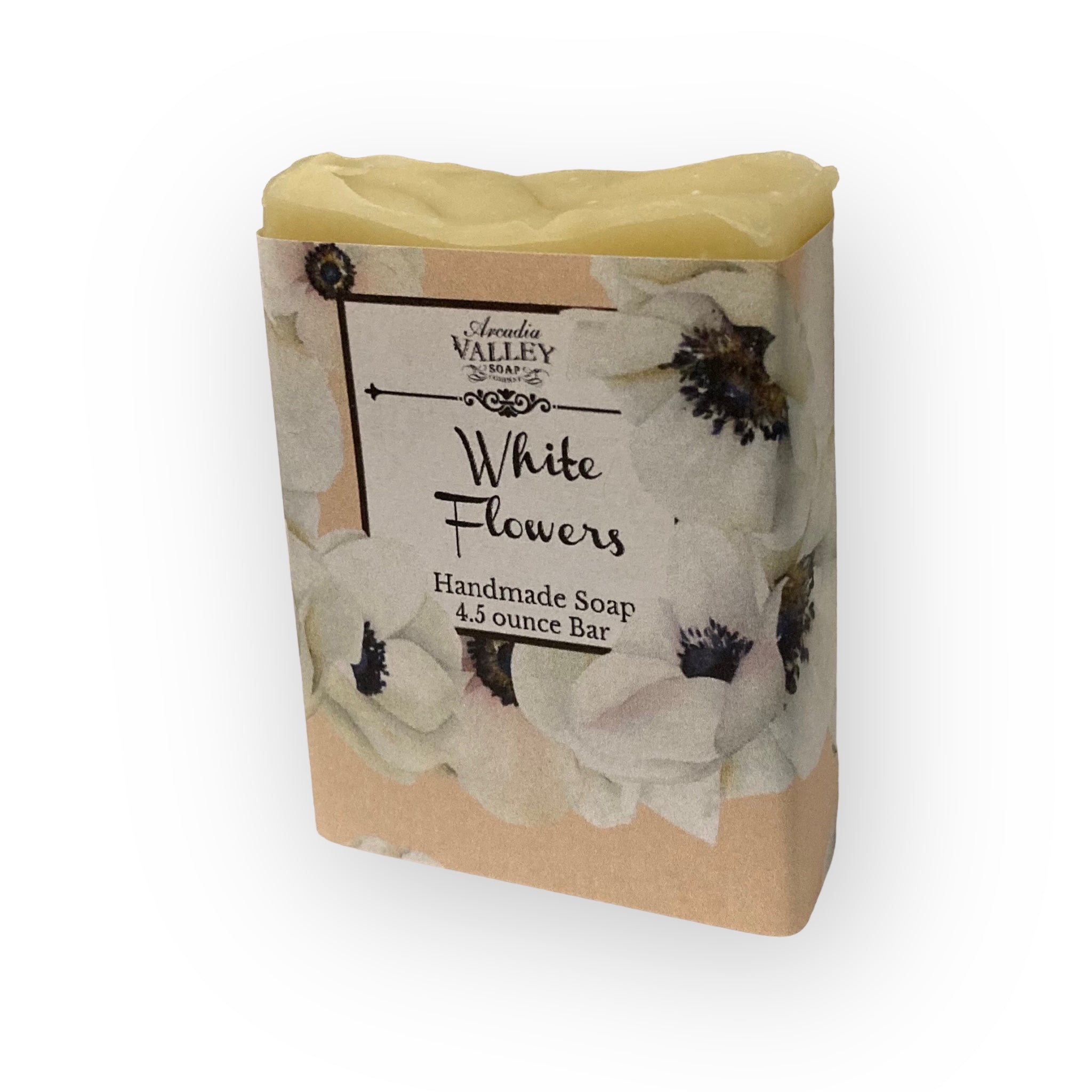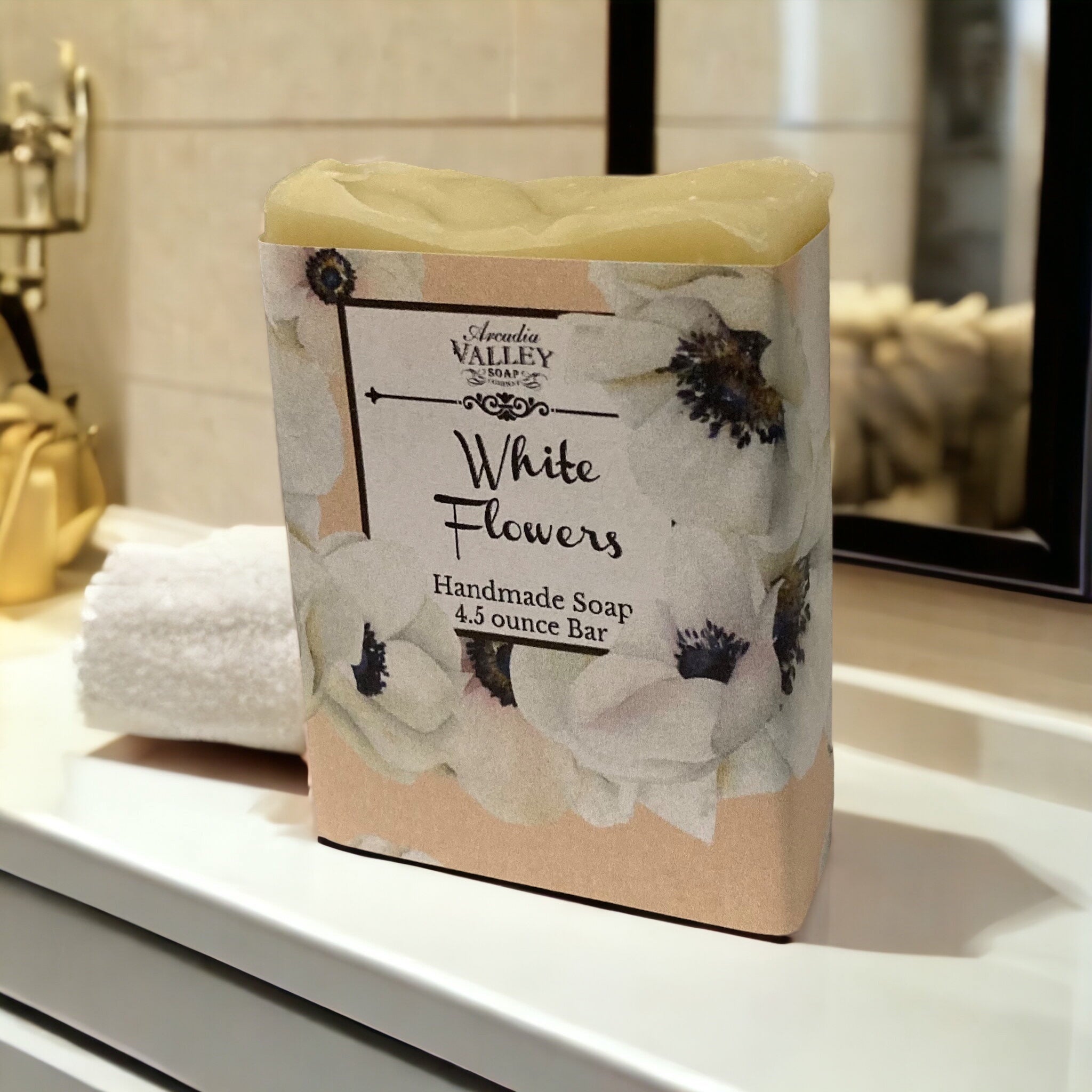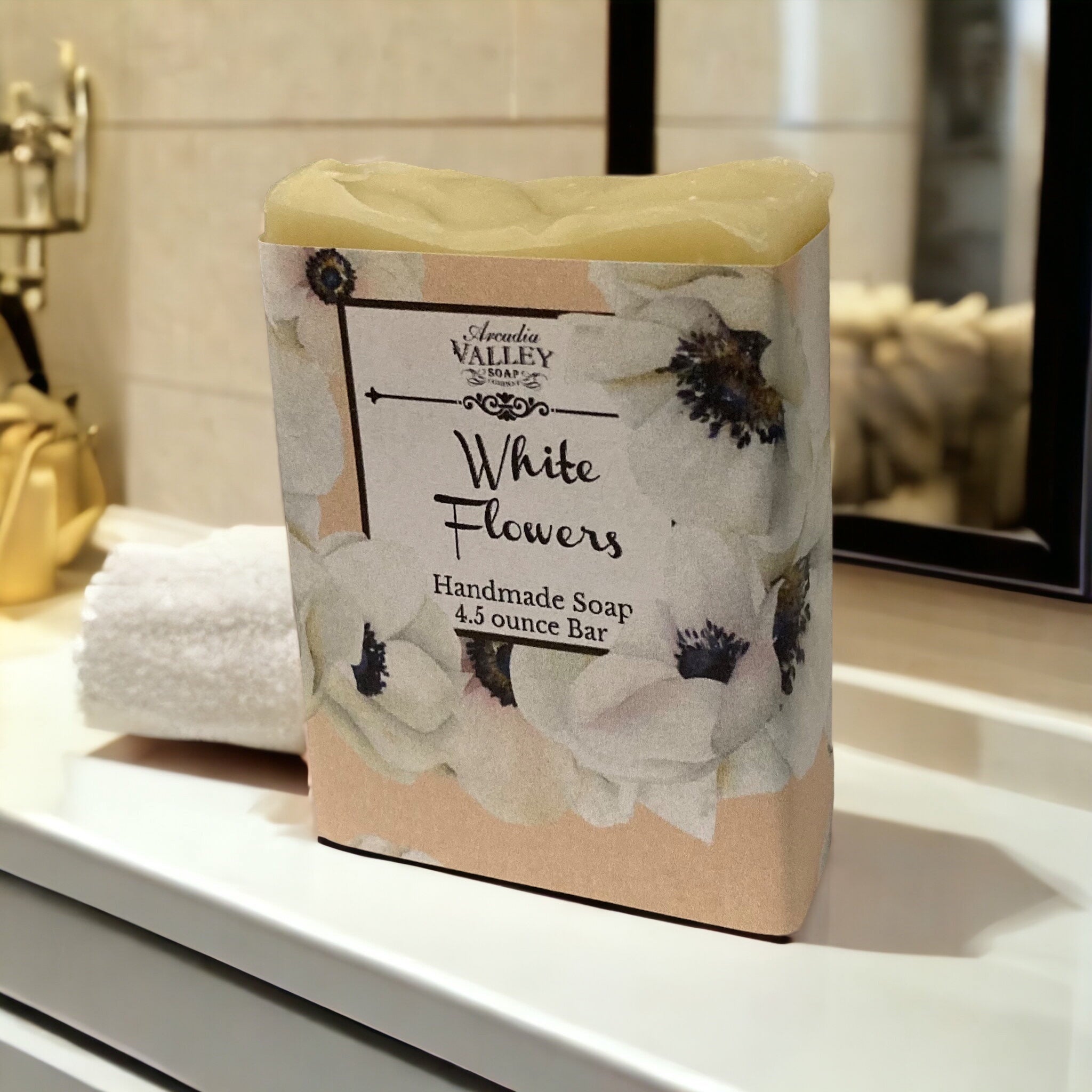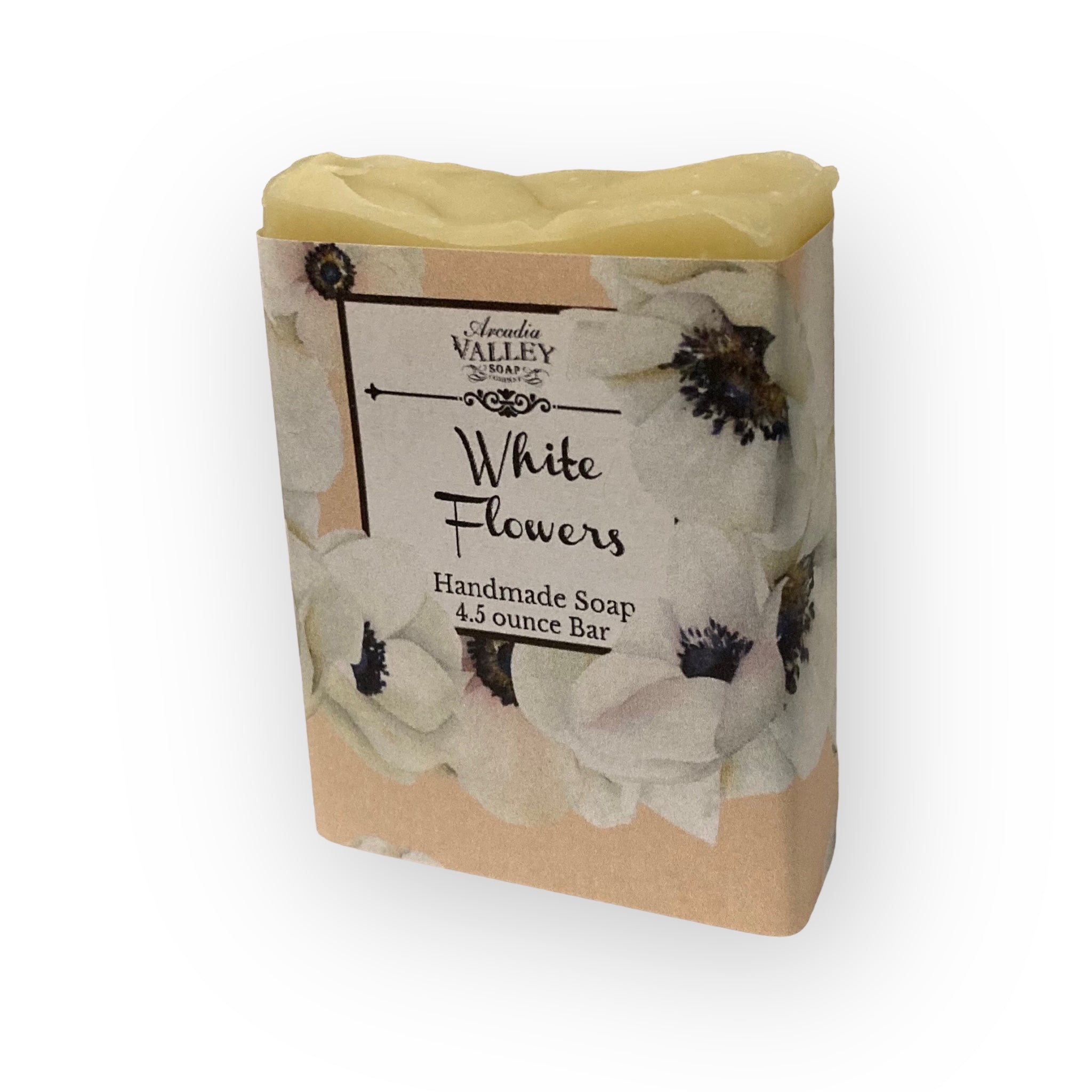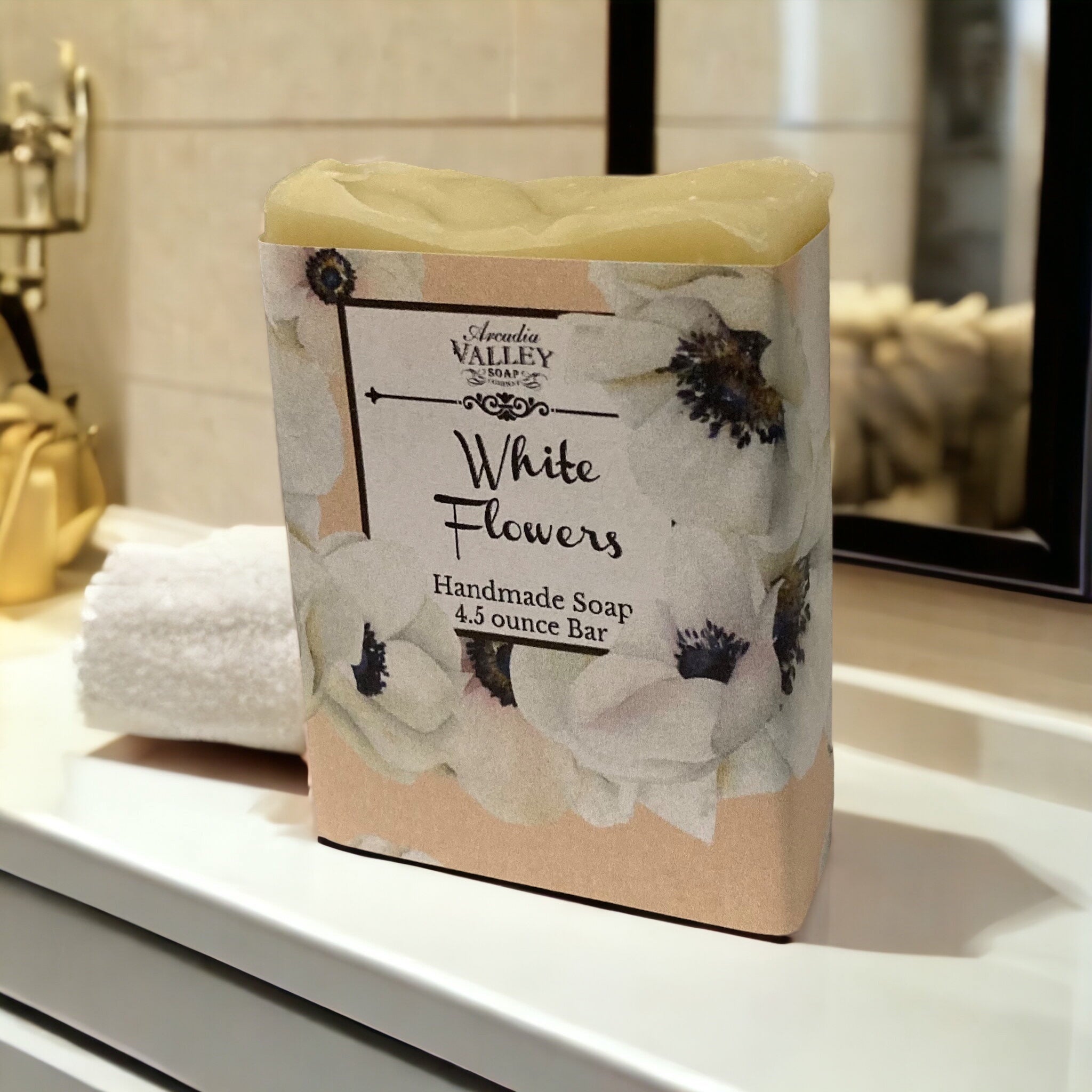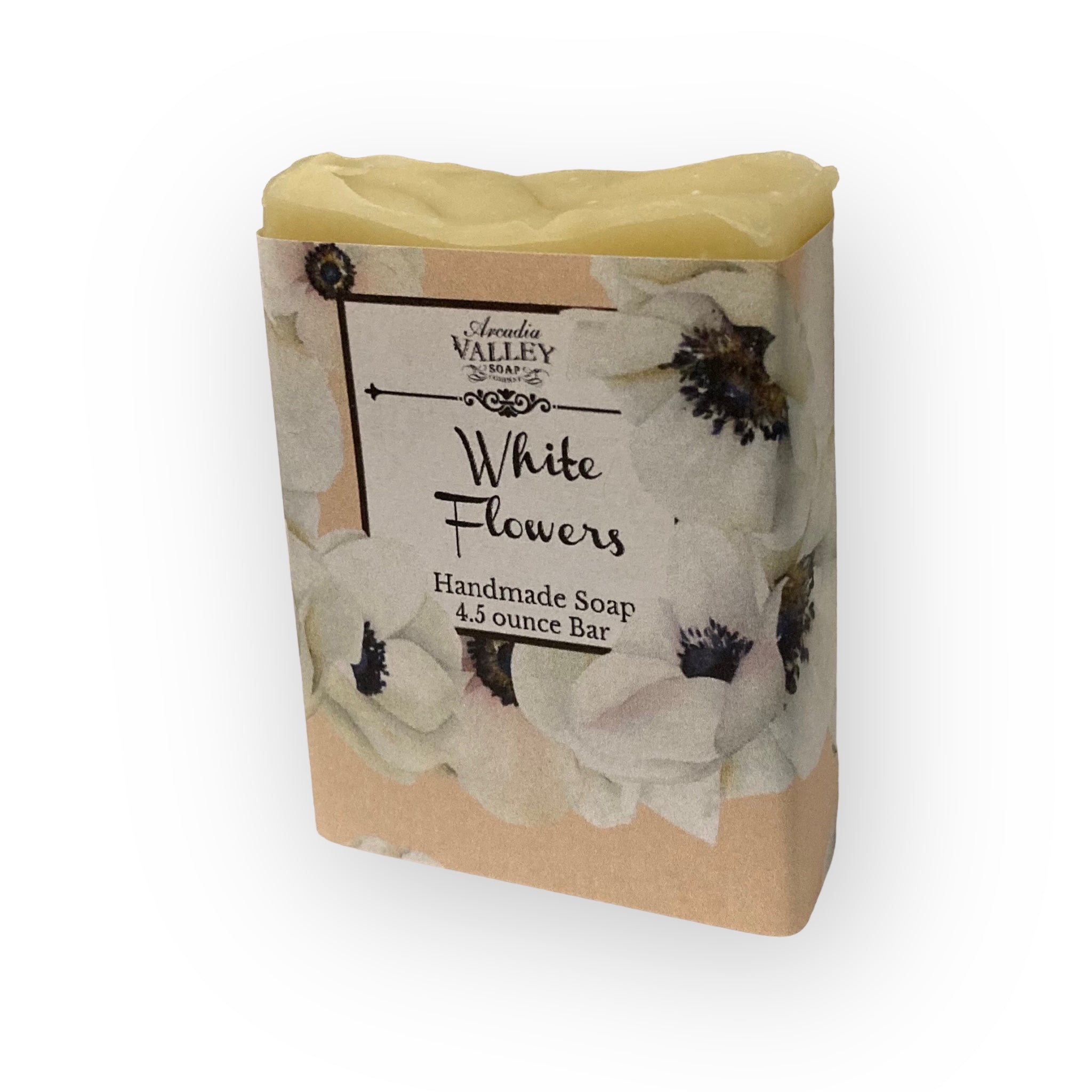 White Flowers Handmade Soap
Back for Spring and Summer is our White Flowers Handmade Soap! Its light and fresh scent is the perfect pick-me-up, made with elderberries, jasmine and other delightful white flower blends.  A very subtle and light scent that is perfect every day.  Refresh and relax today with this limited edition collection!
Select from our 4.5 ounce bar or the handy 1 ounce travel size slice of soap.

Ingredients: Olive Oil, Water, Coconut Oil, Shea Butter, Sodium Hydroxide, Fragrance, Castor Oil and Kaolin Clay