Buy any 10 BARS of soap and receive a 10% discount automatically!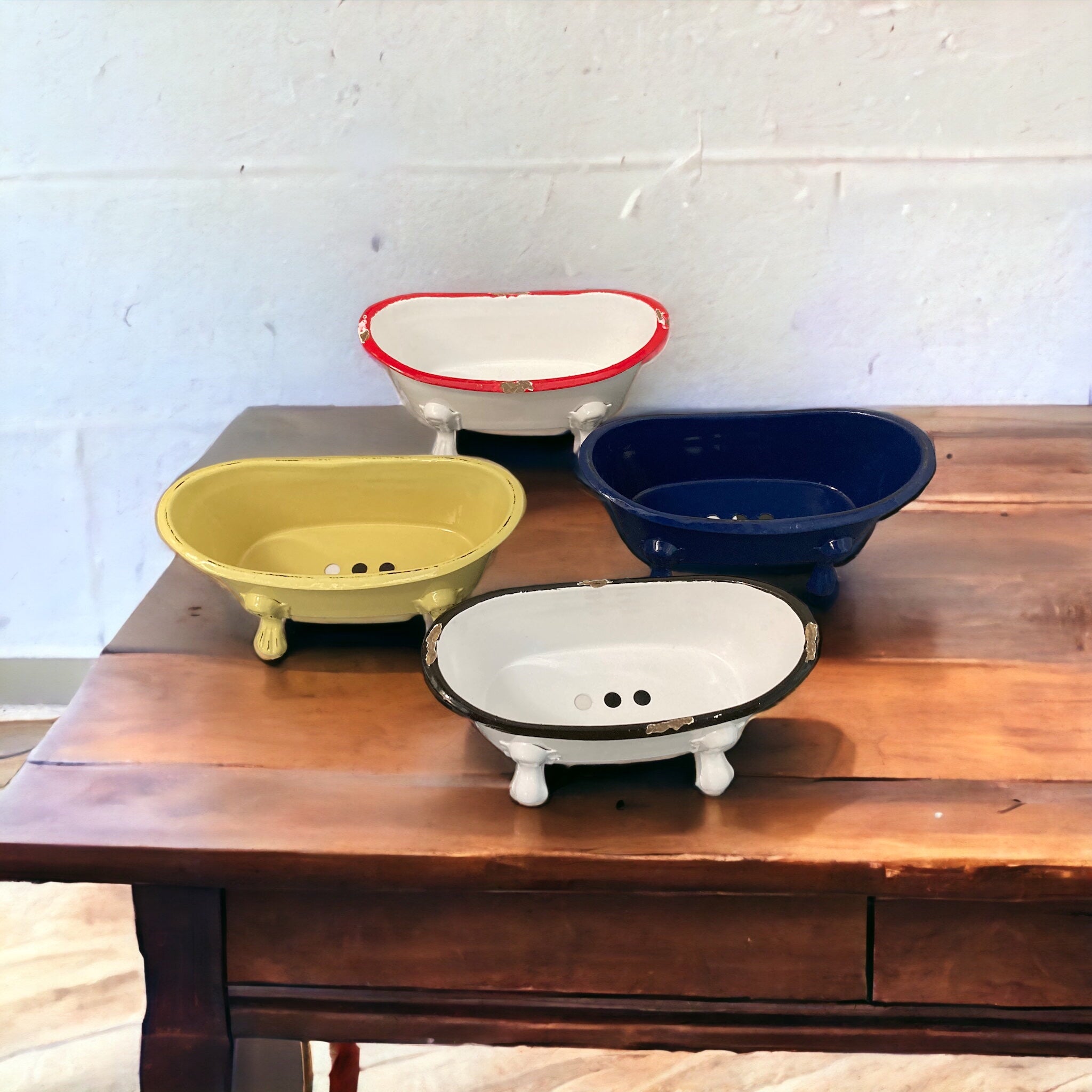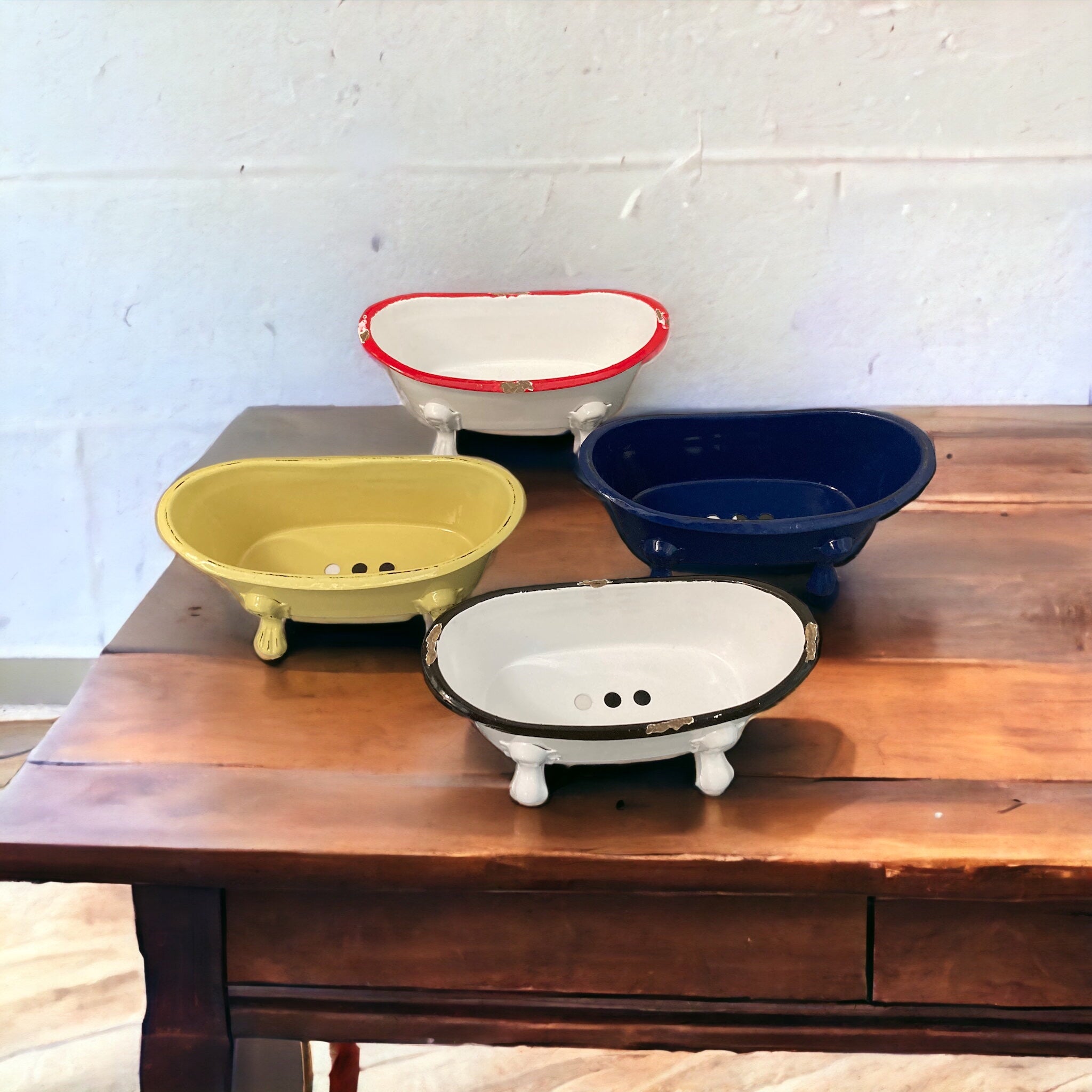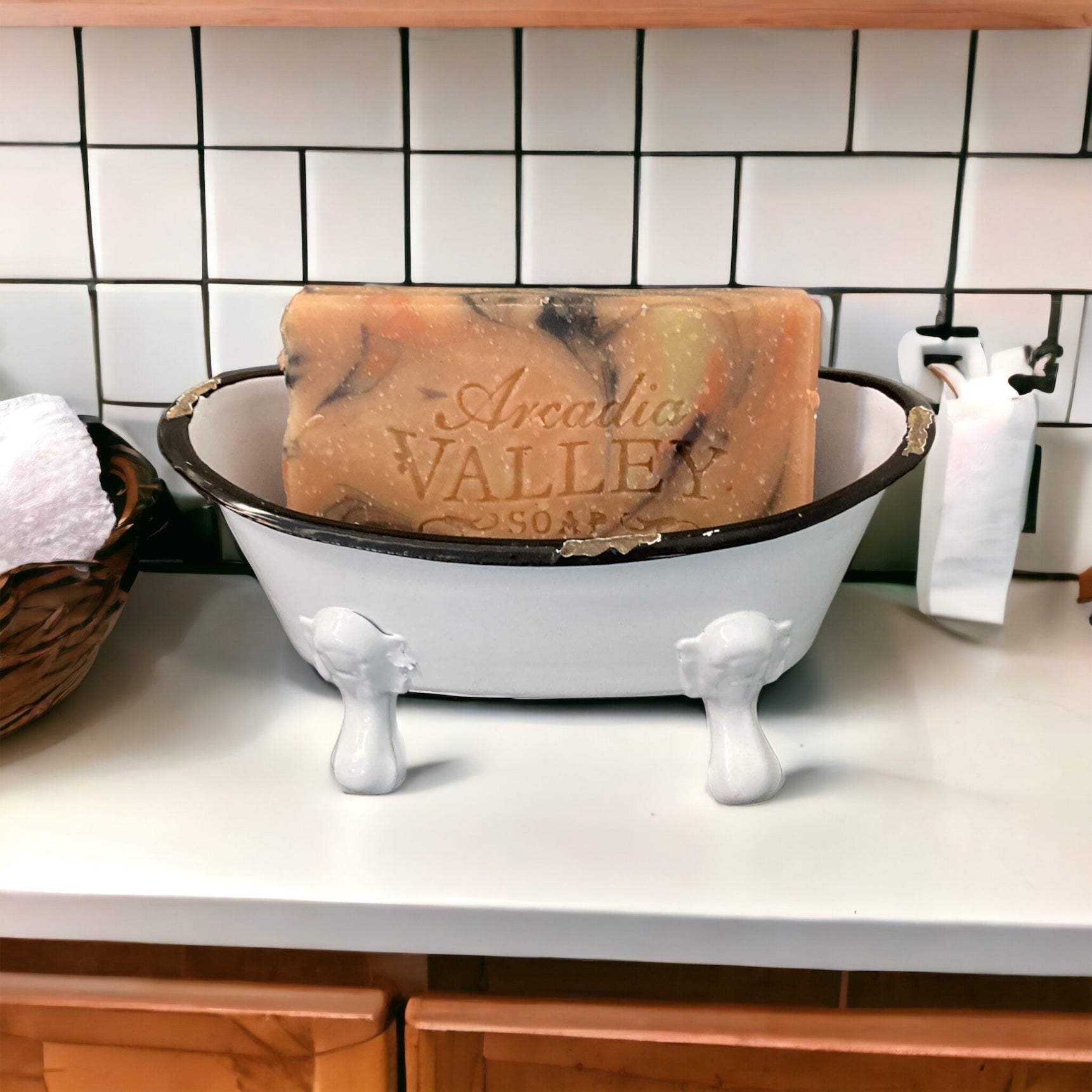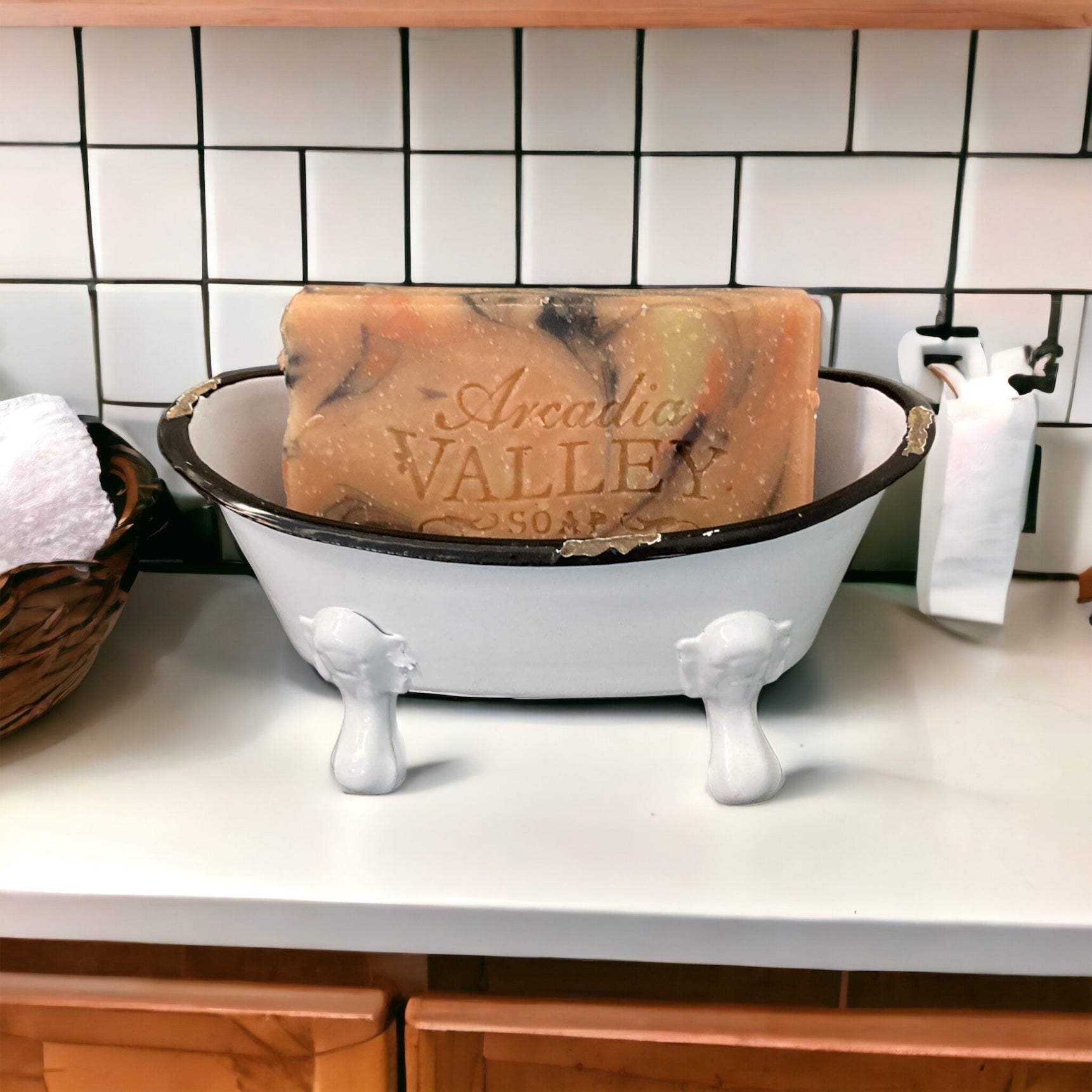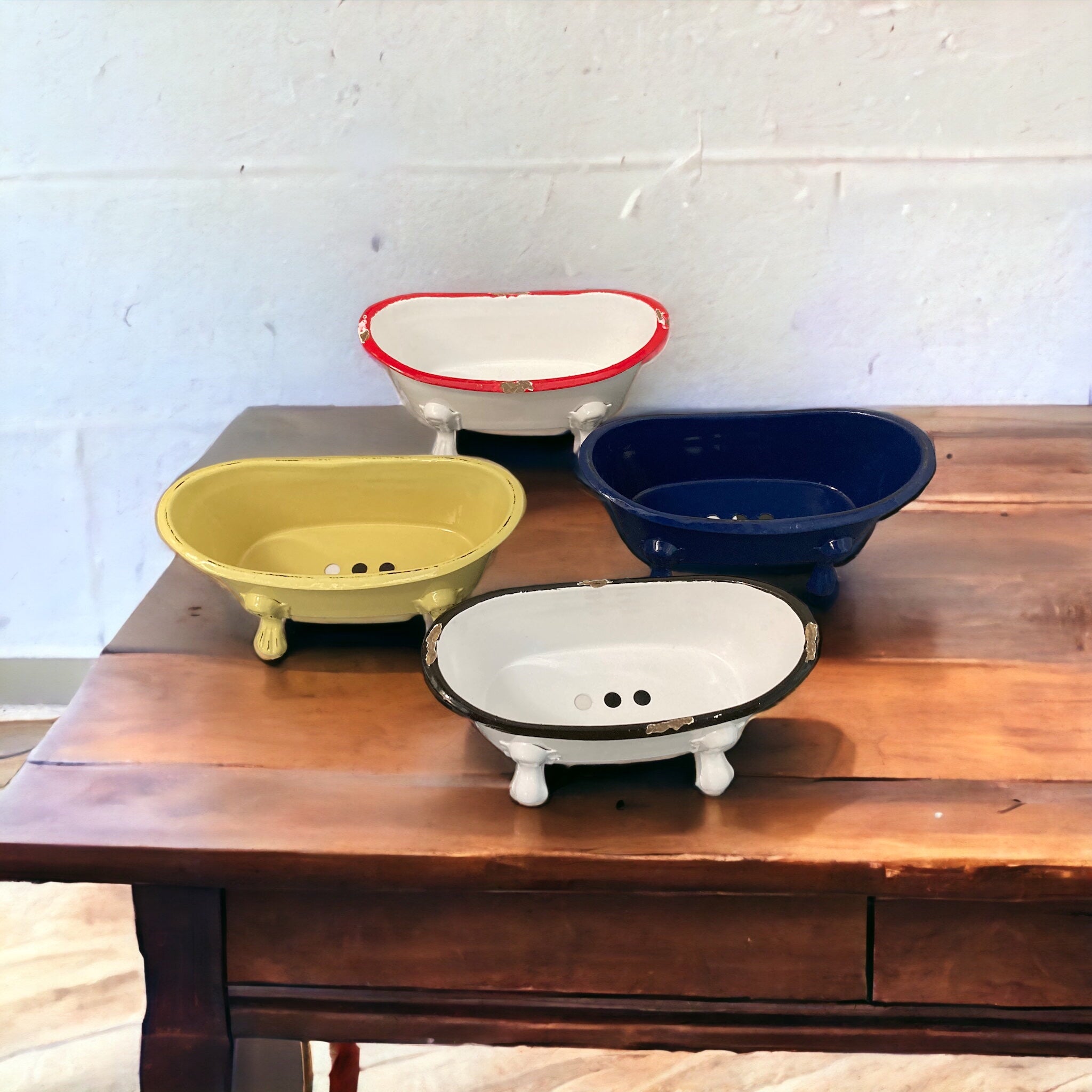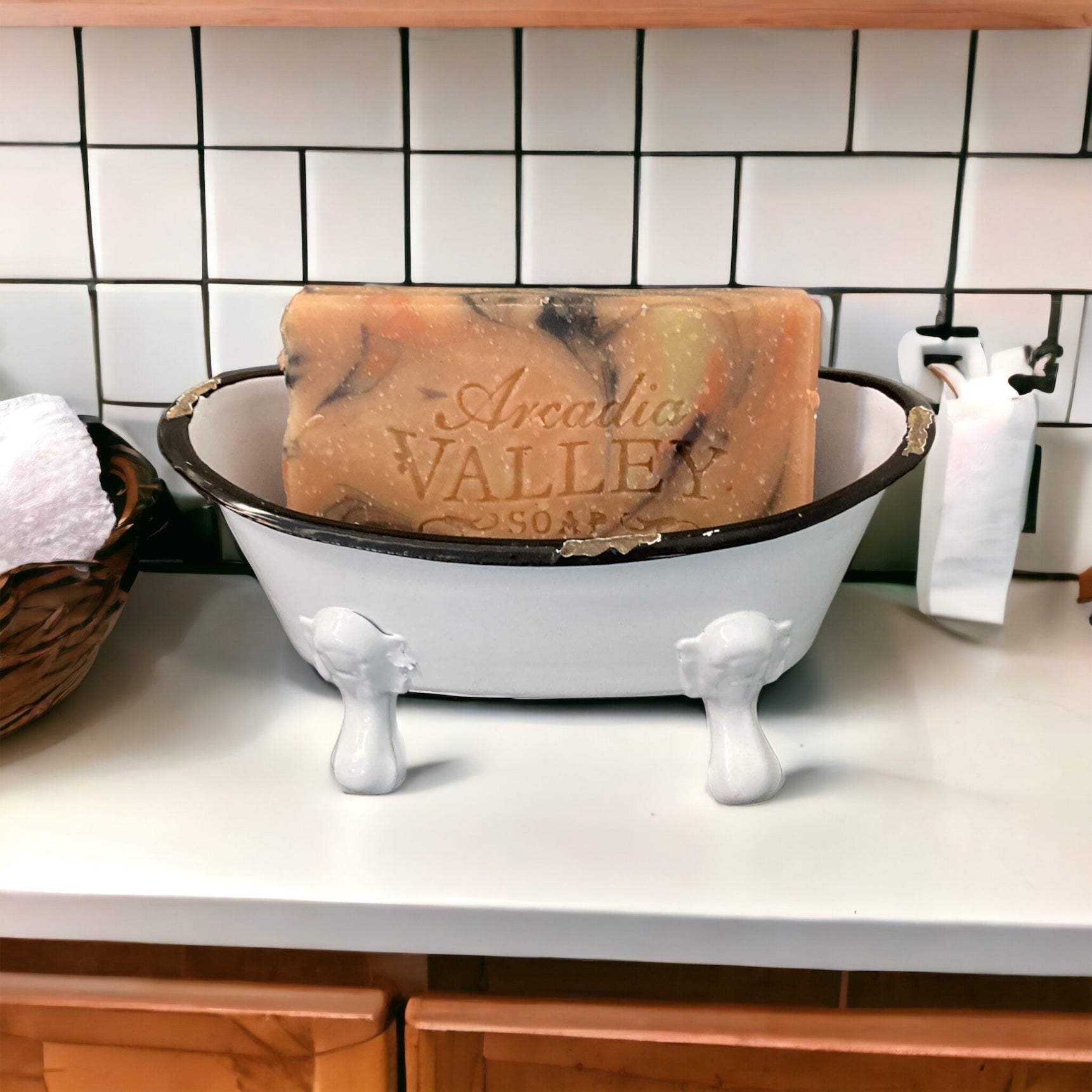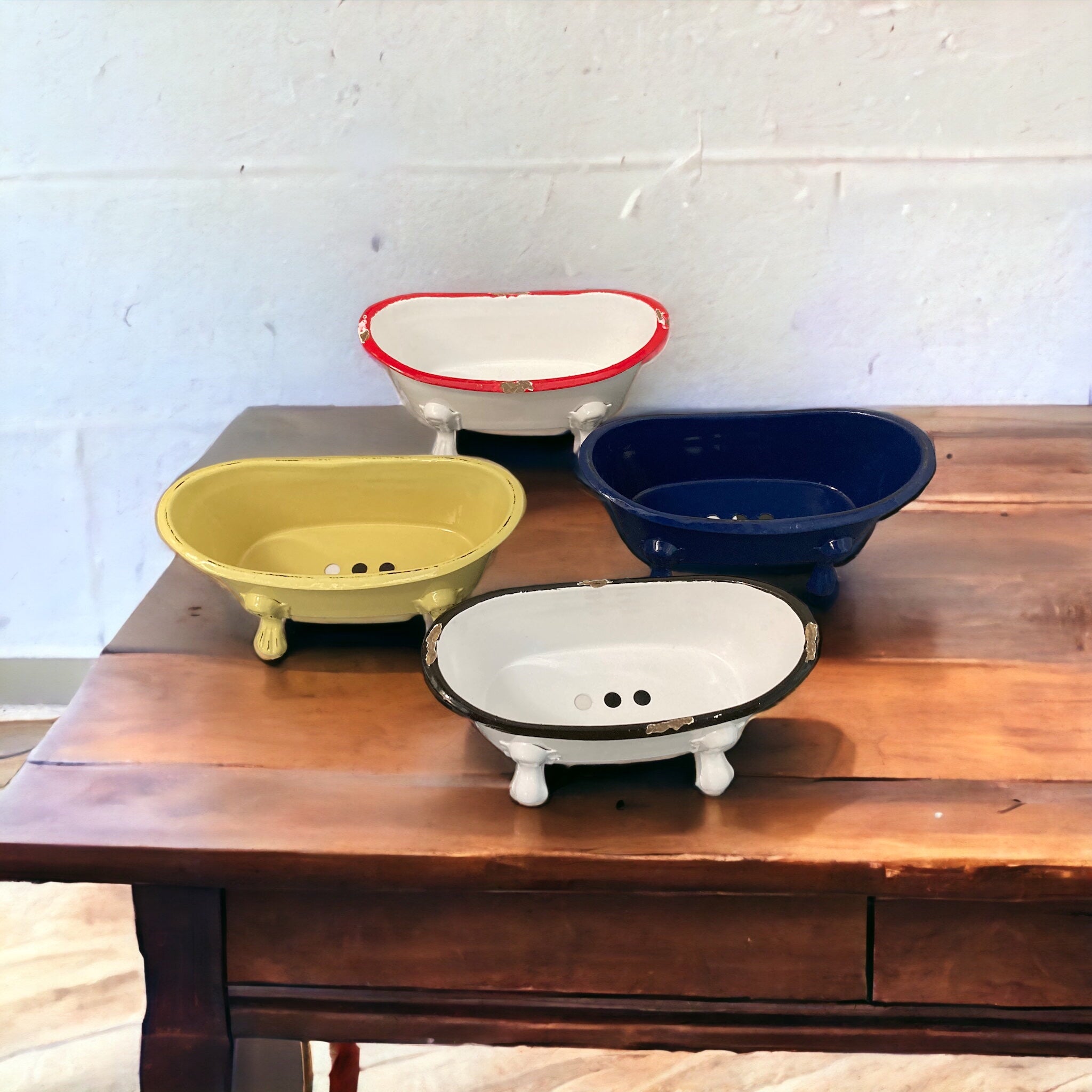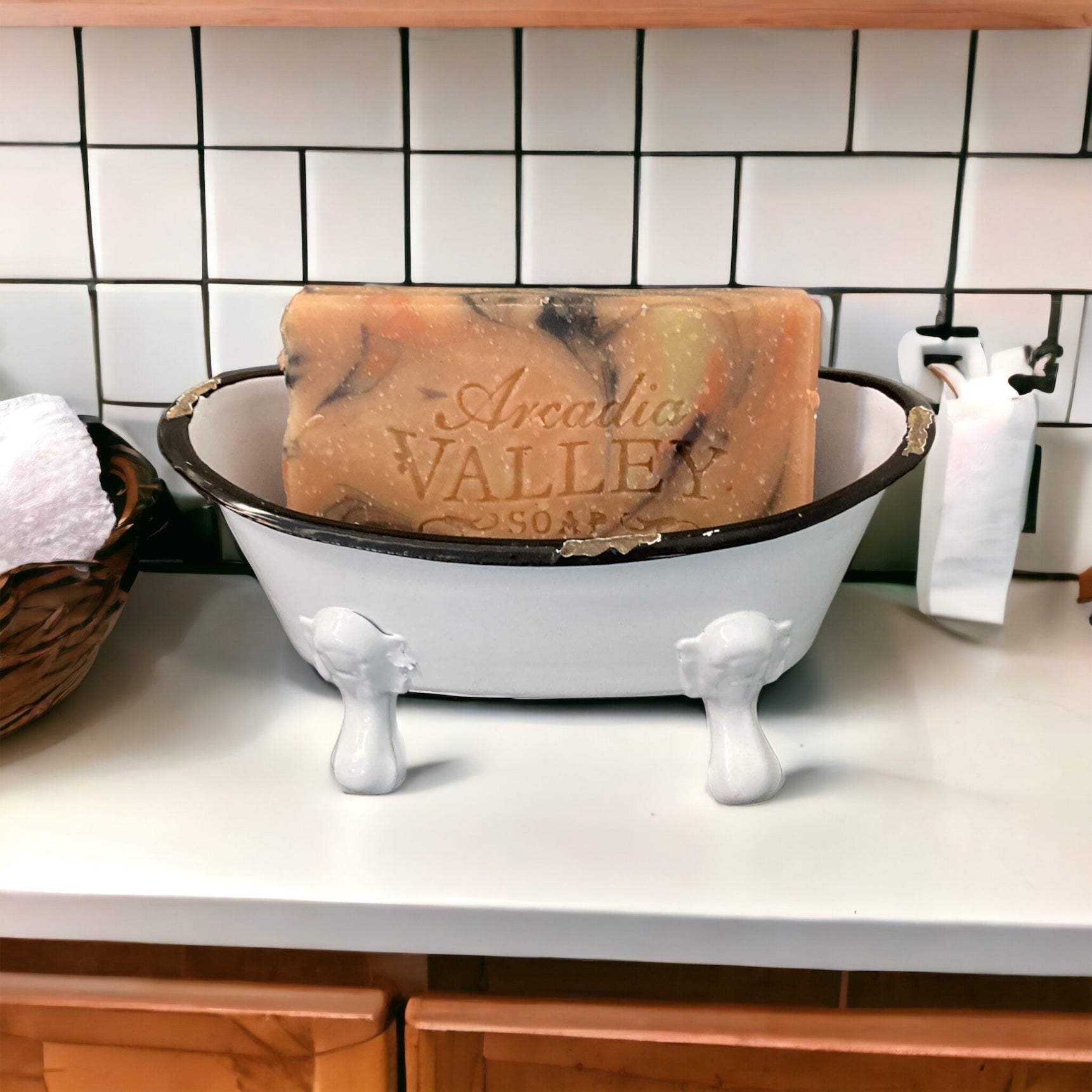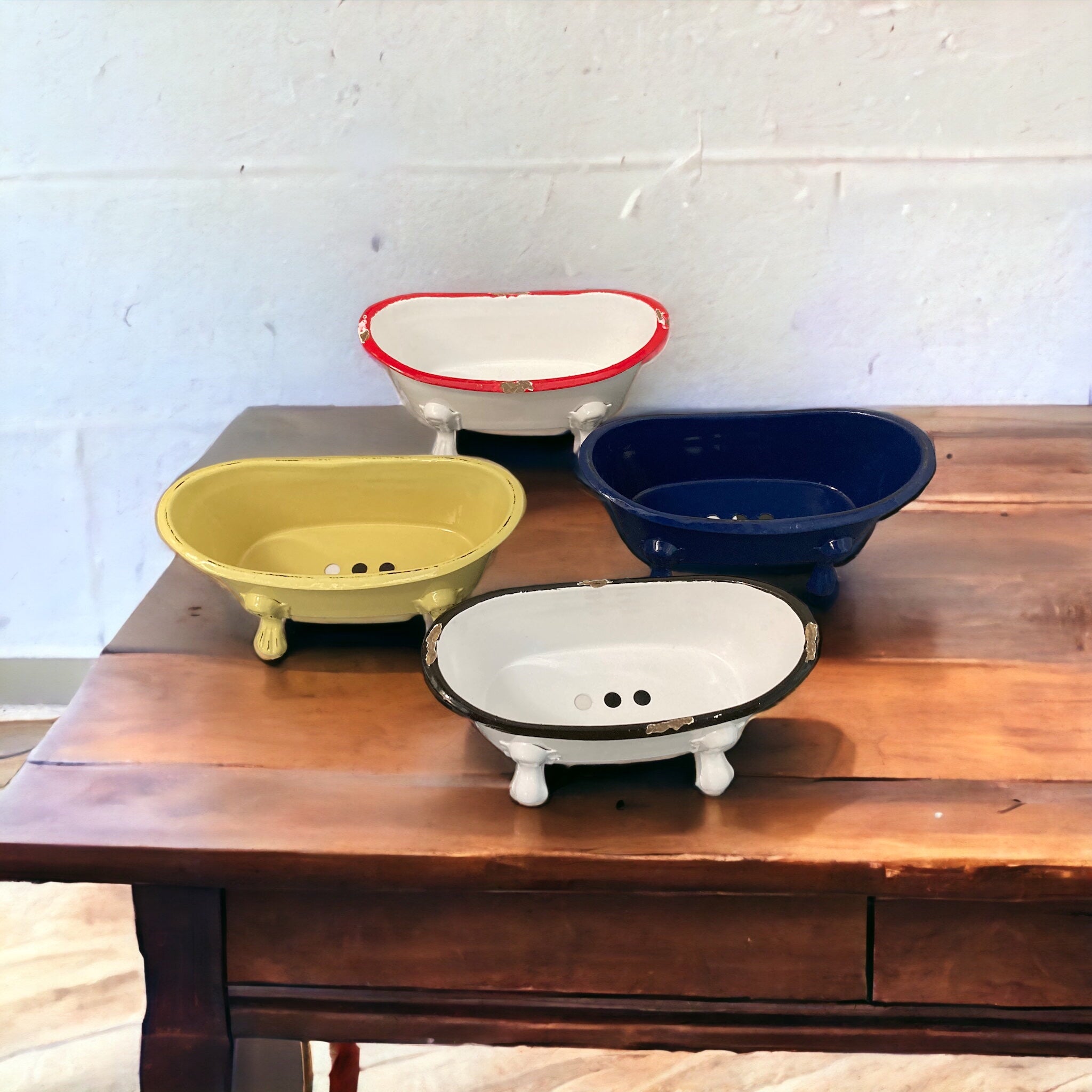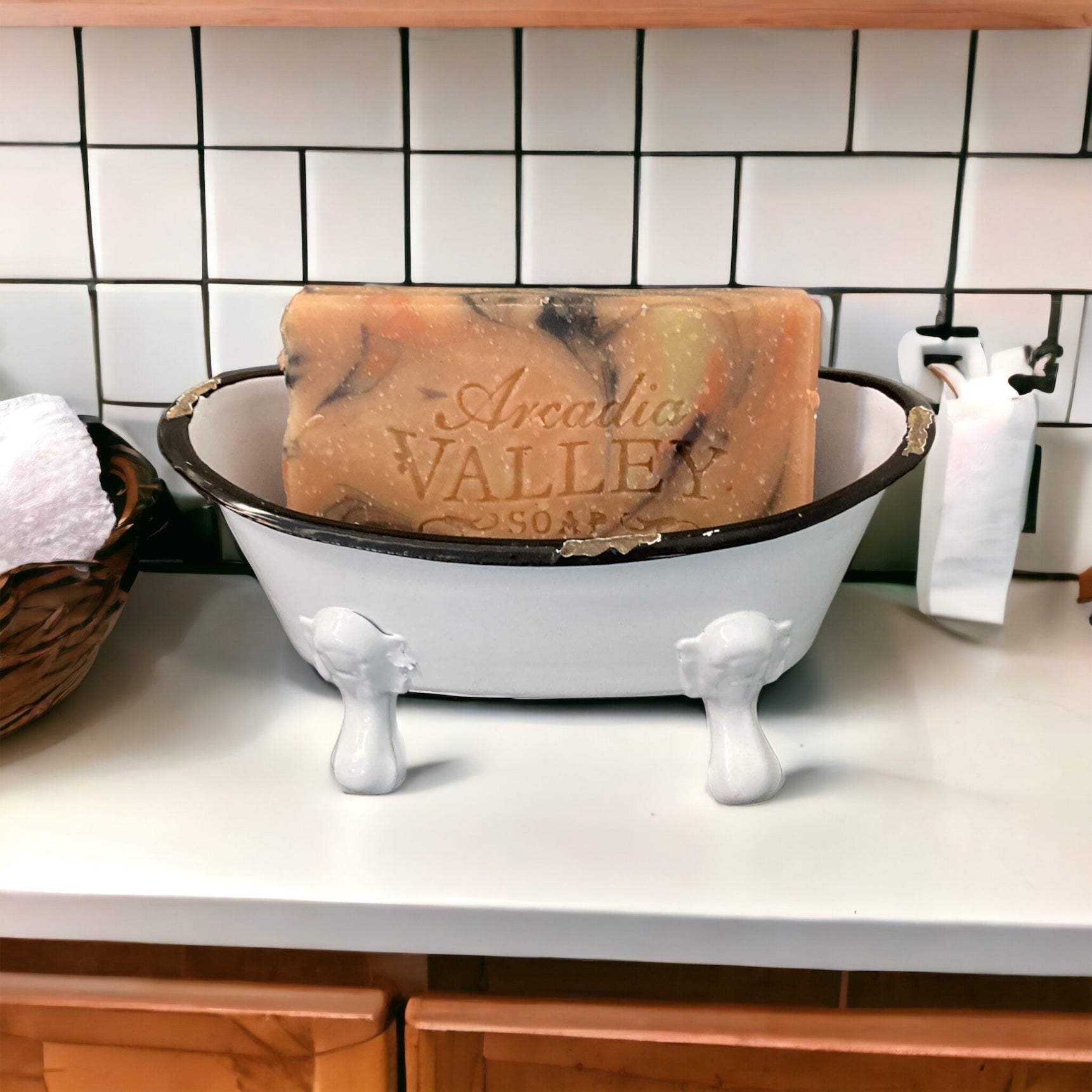 Small Enamel Bathtub Soap Dish
This petite claw-foot bathtub, with its vintage styling, is the perfect size for handmade soaps. Constructed of metal and treated with an enamel coating, the tub includes holes for drainage. Choose between a white tub with Red or Black trim or a solid Yellow or Blue for a color to complement any decor. Each tub has been given a distressed finish, with chips in the enamel for a rustic aesthetic. Additionally, this tub can also be used for small plants.
Size is 5.5" long by 2.75" wide and 2.75" tall.
Soap NOT INCLUDED.