Buy any 10 BARS of soap and receive a 10% discount automatically!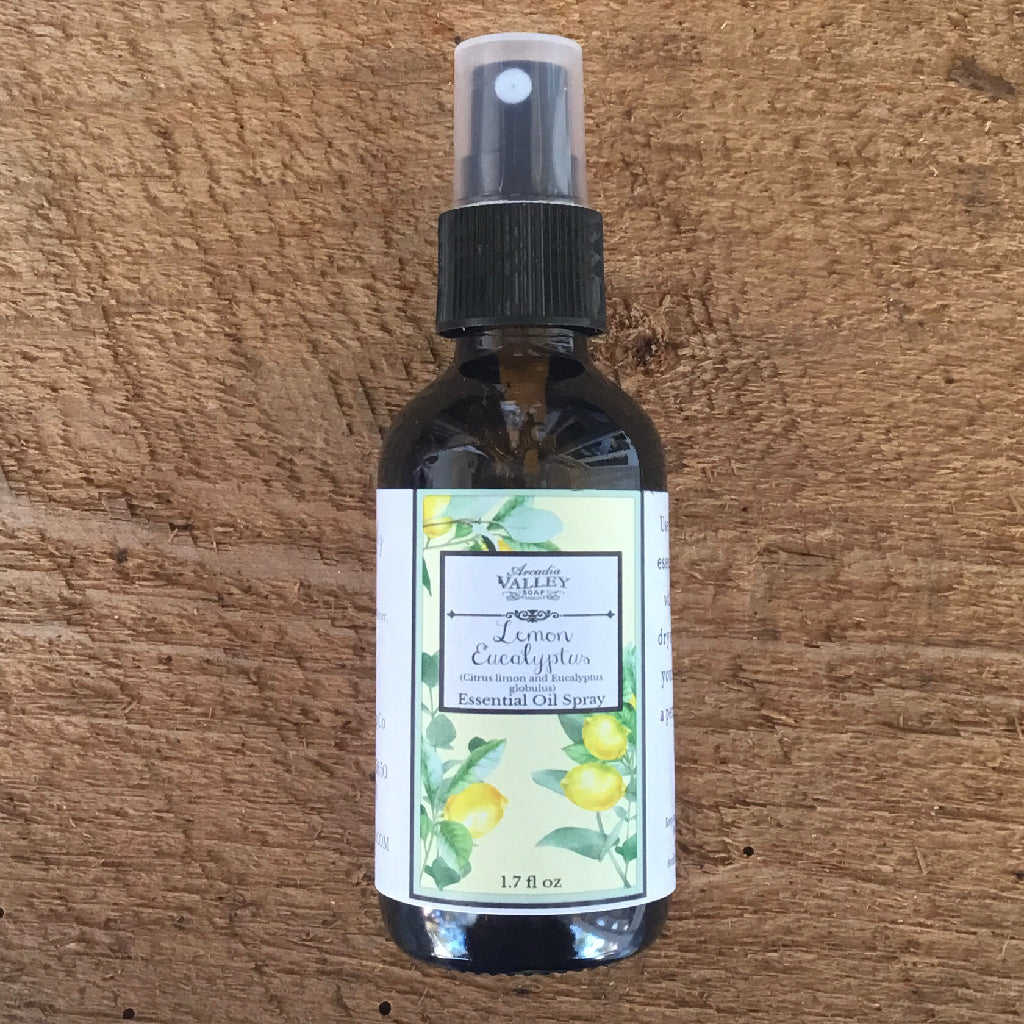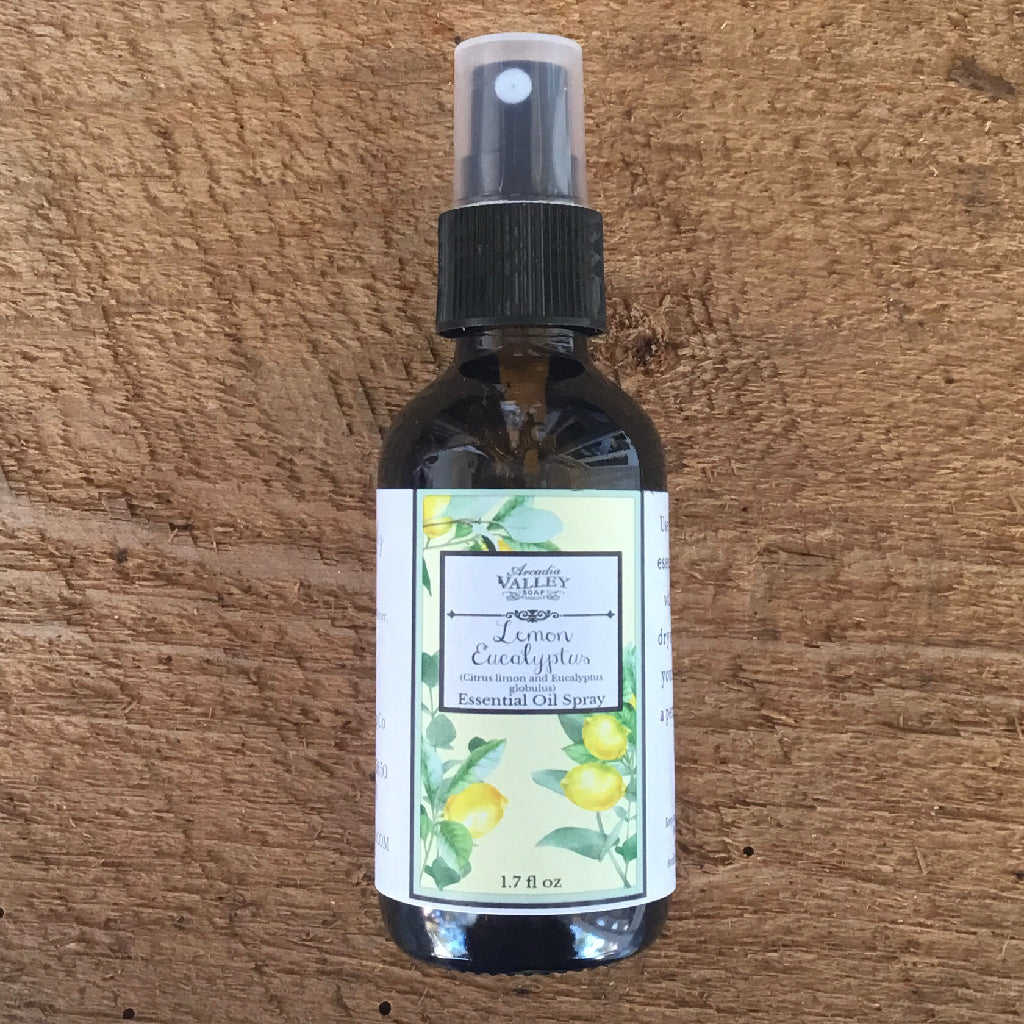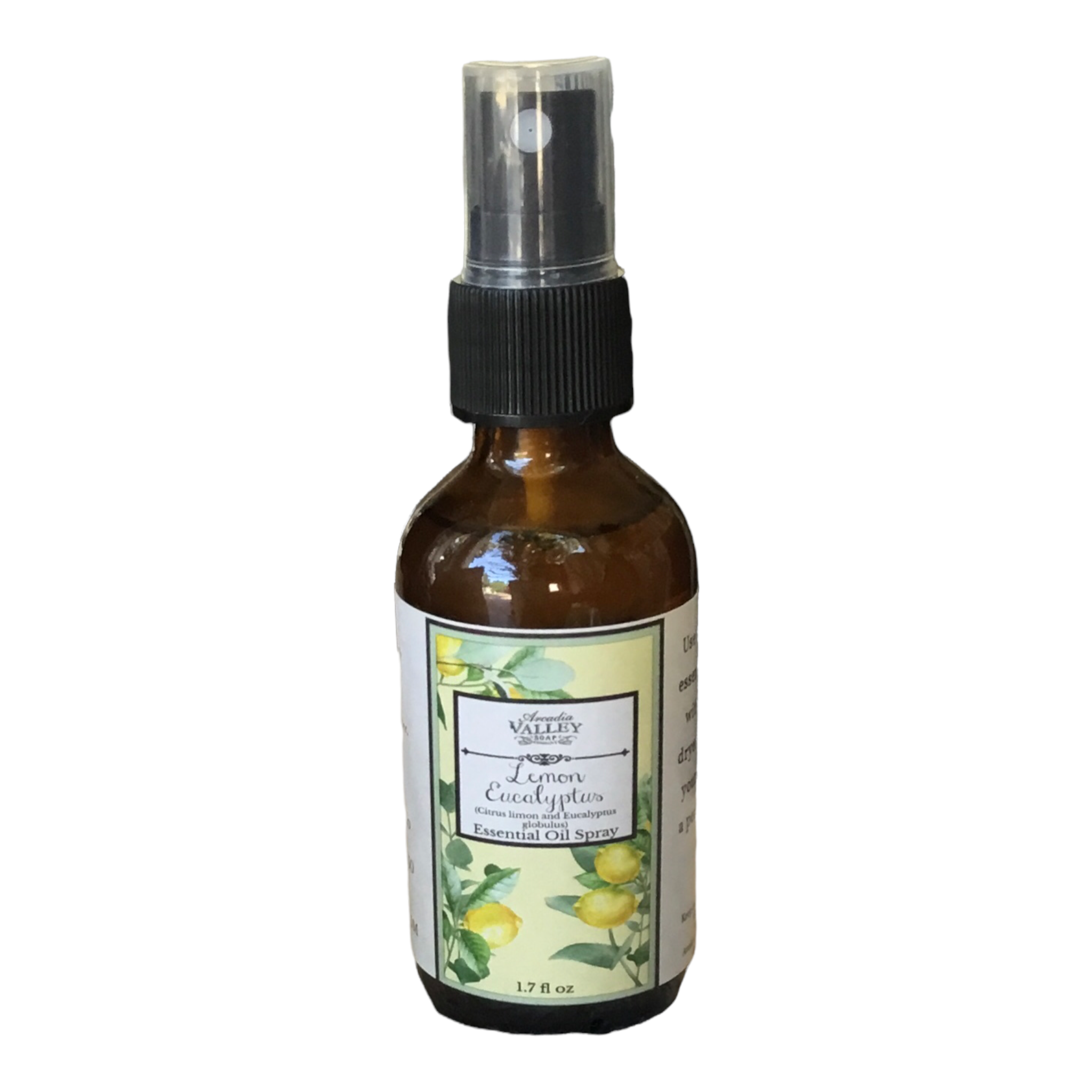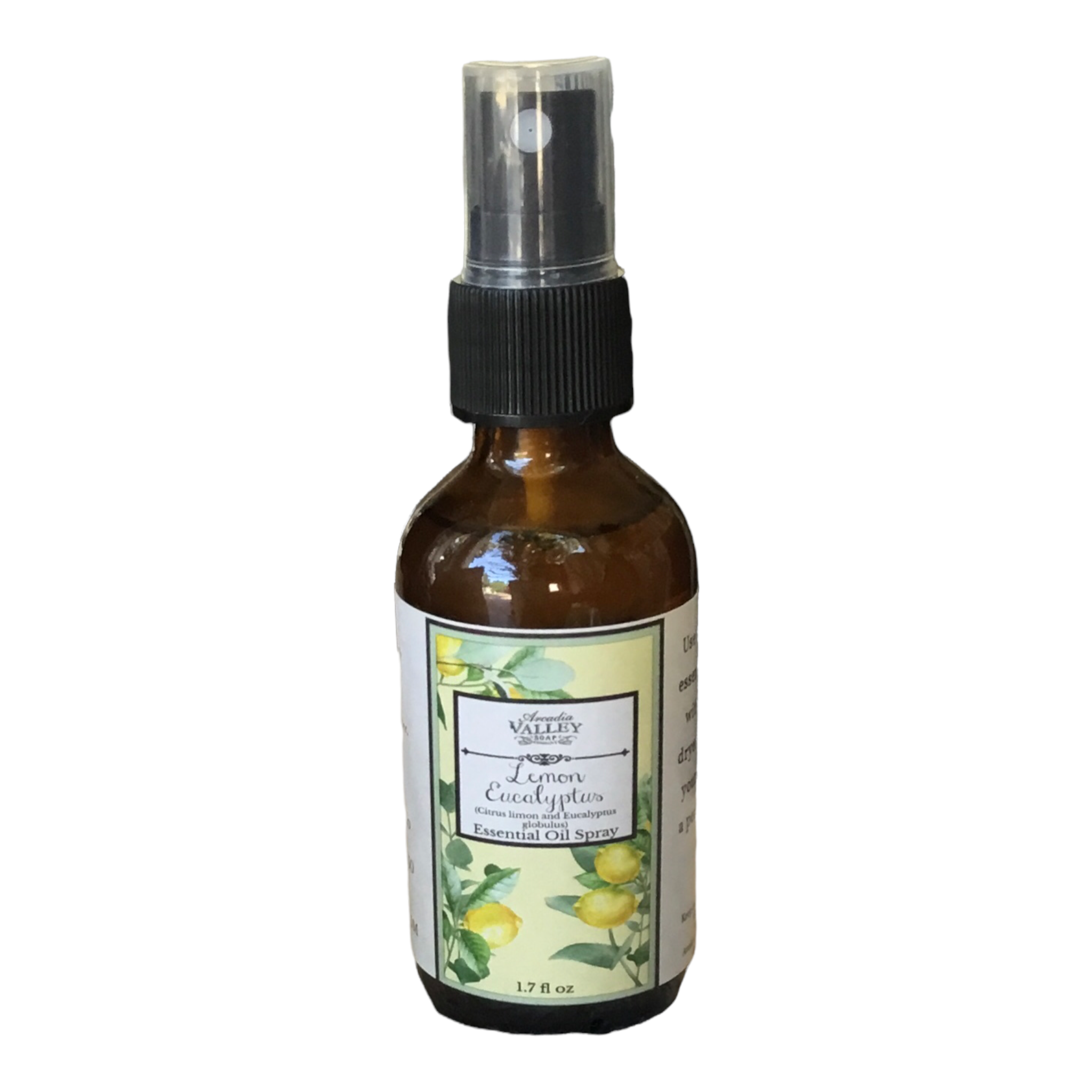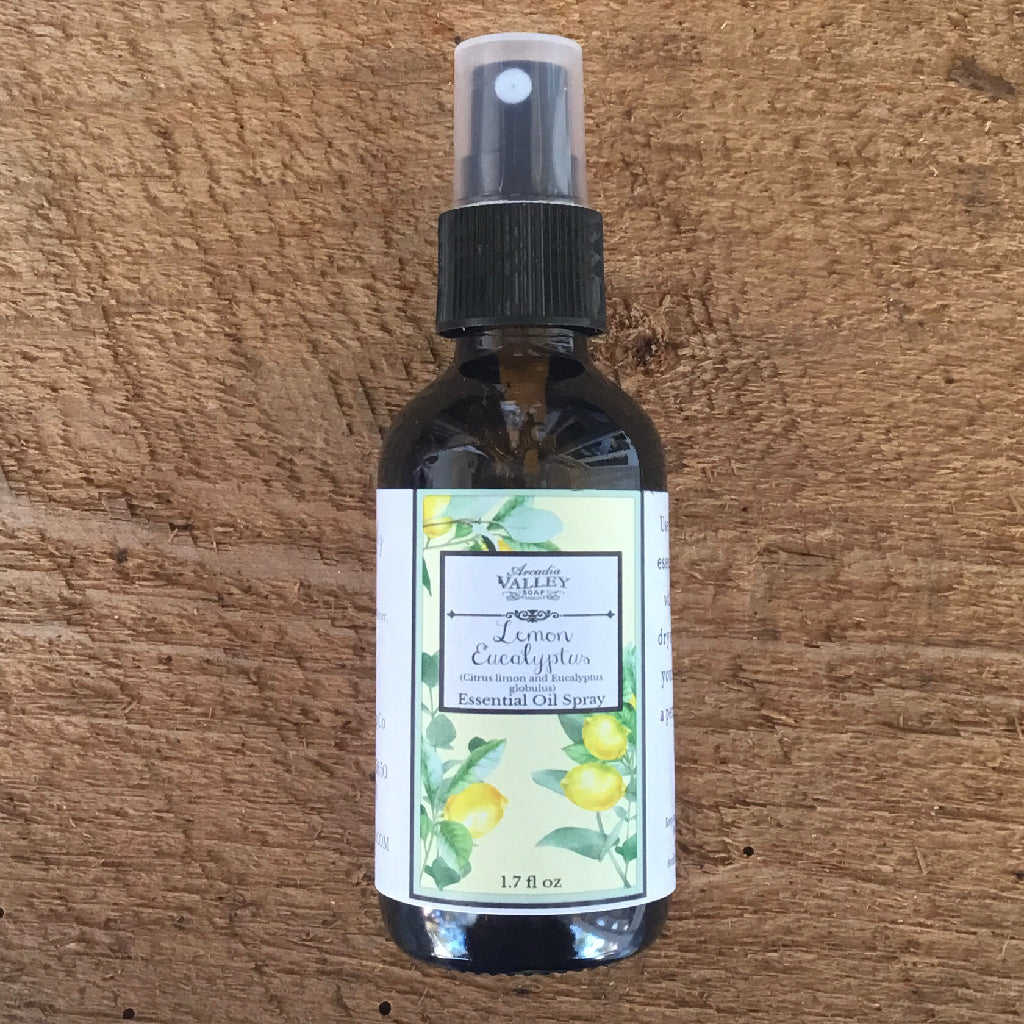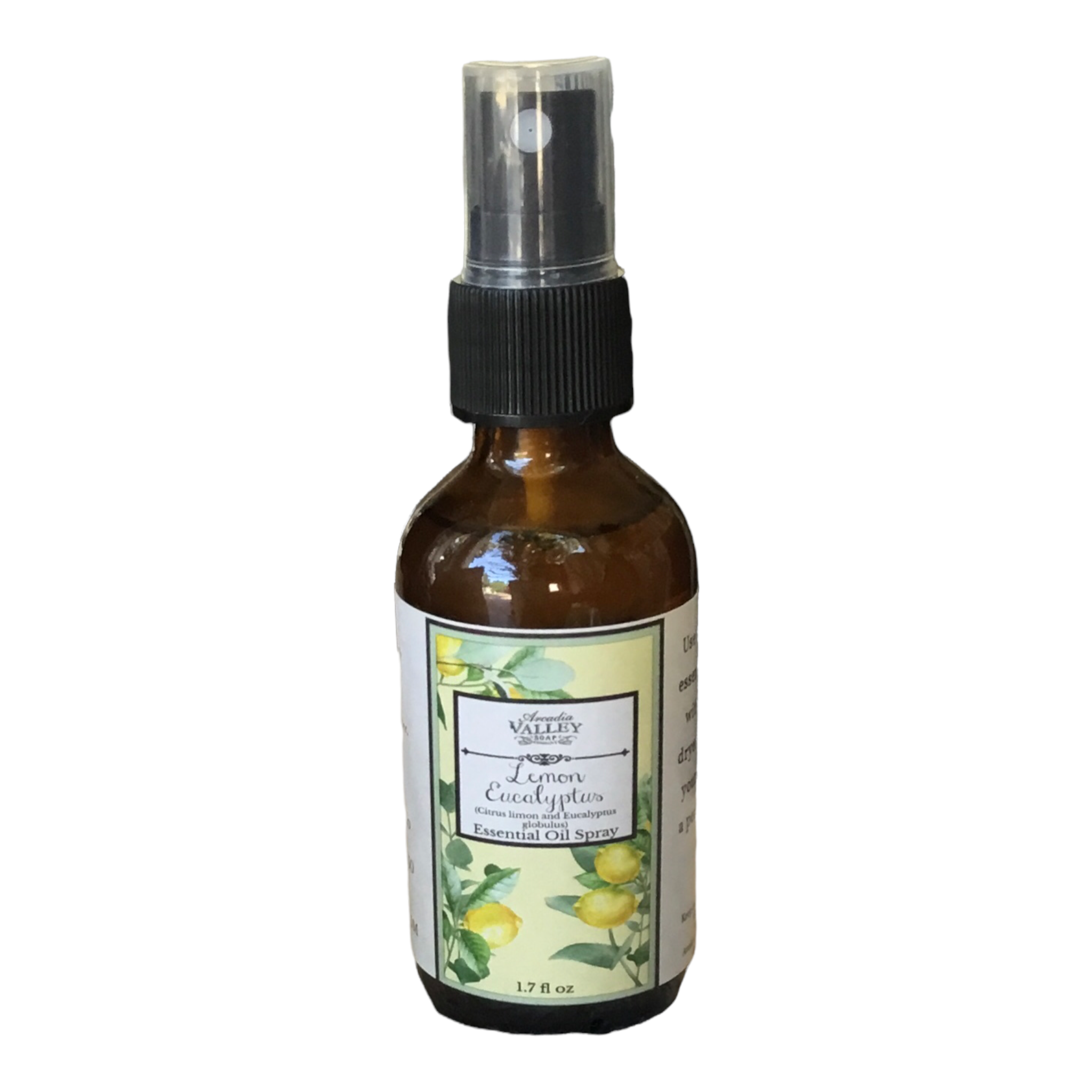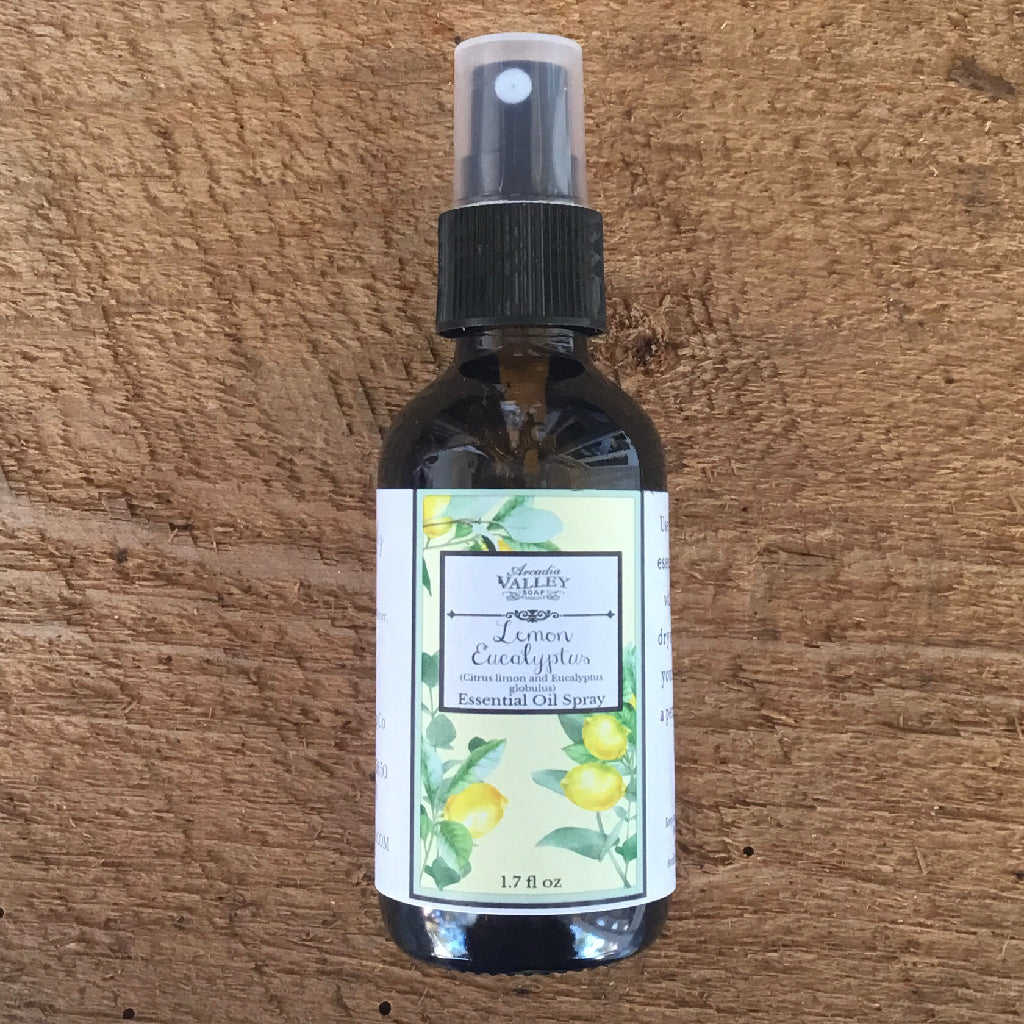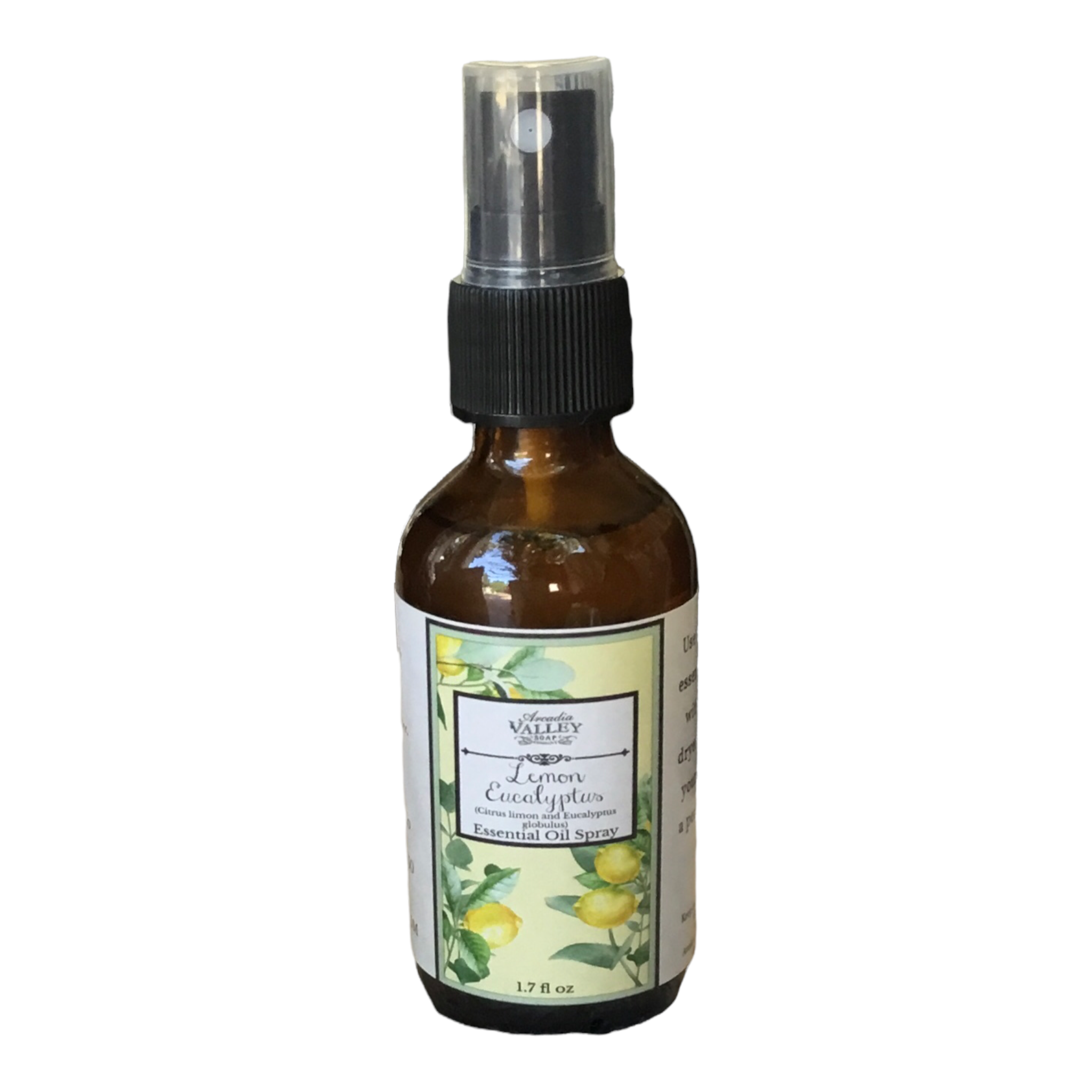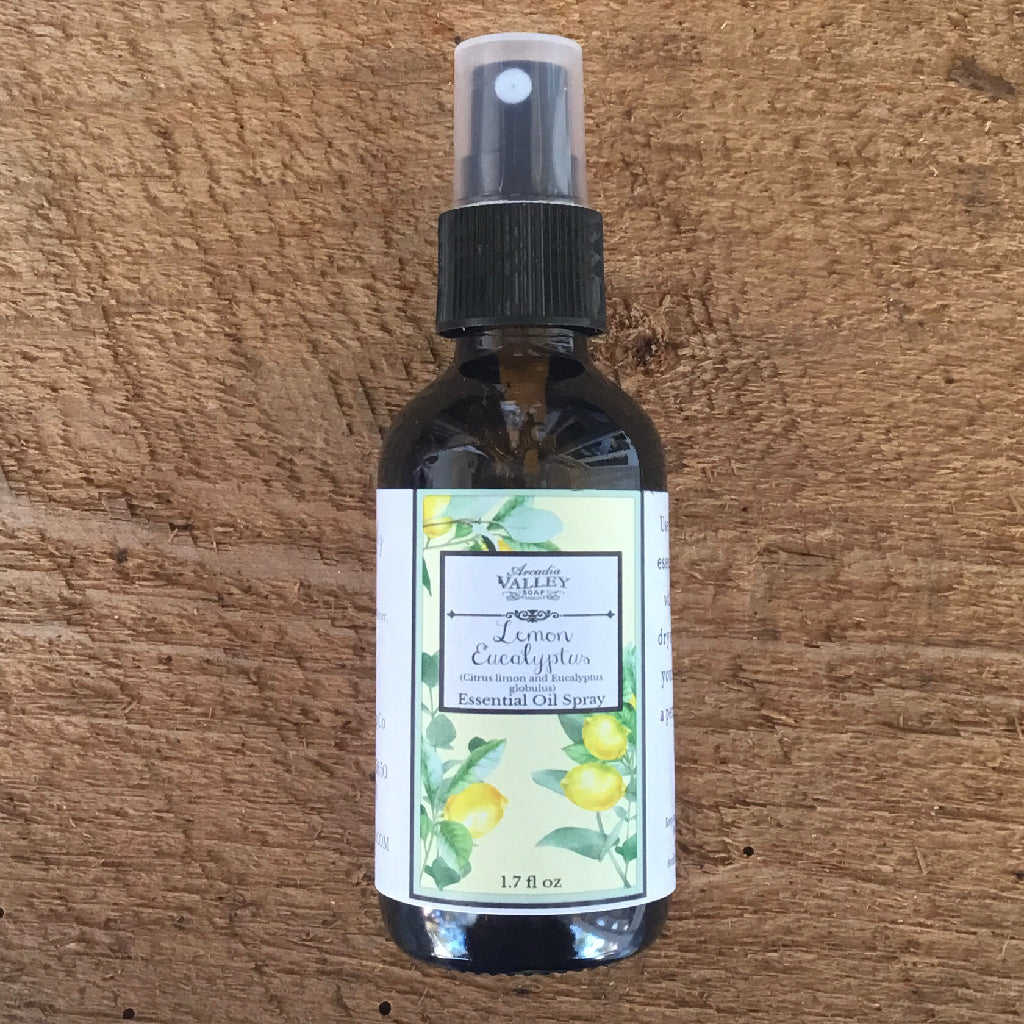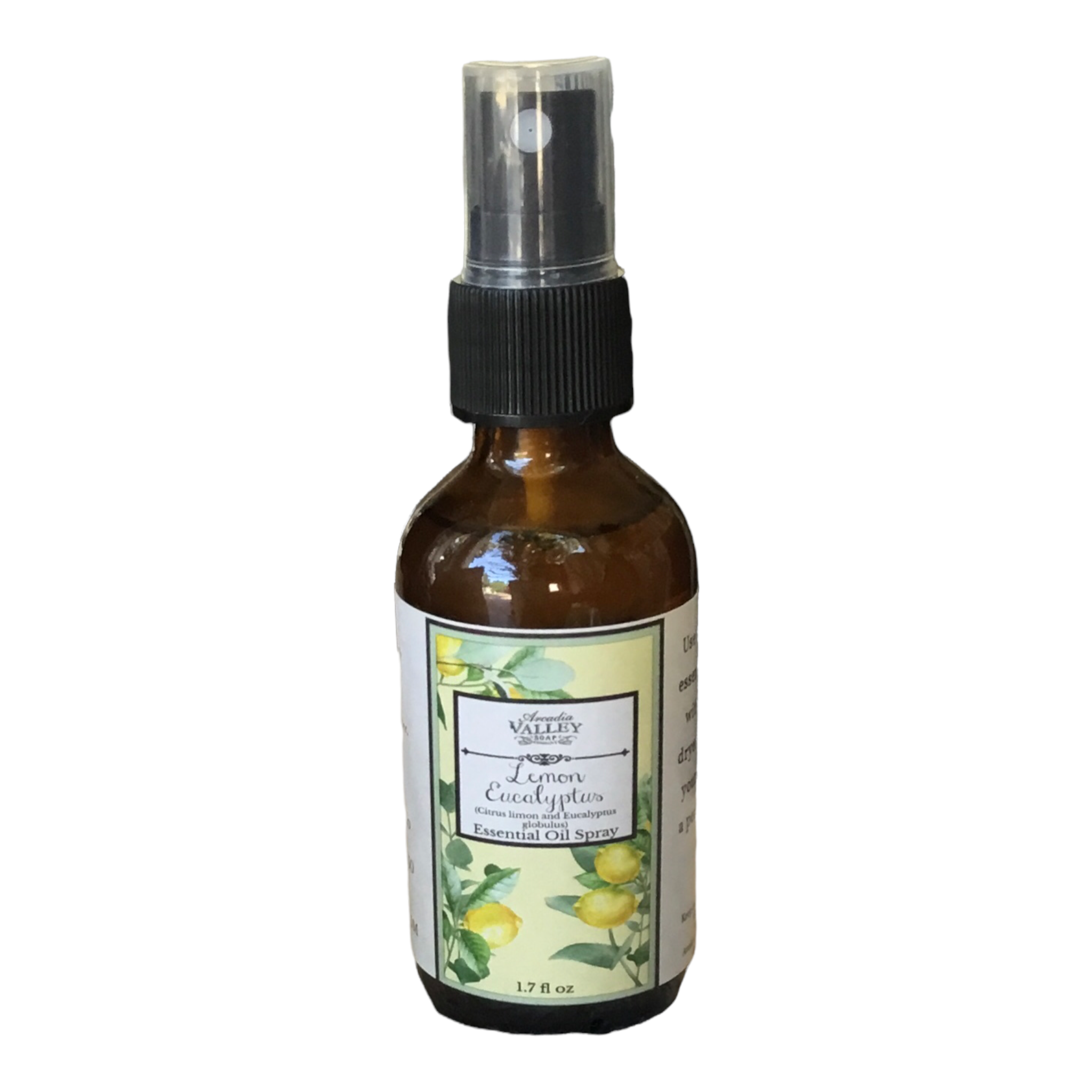 Lemon Eucalyptus Essential Oil Spray
Our favorite blend for around the kitchen and laundry is our exclusive blend of essentials in Lemon & Eucalyptus spray.  Perfect for freshening up musty odors and brightening up attitudes too!
1.7 ounce amber glass spray mister.
All essential oil blend.