Buy any 10 BARS of soap and receive a 10% discount automatically!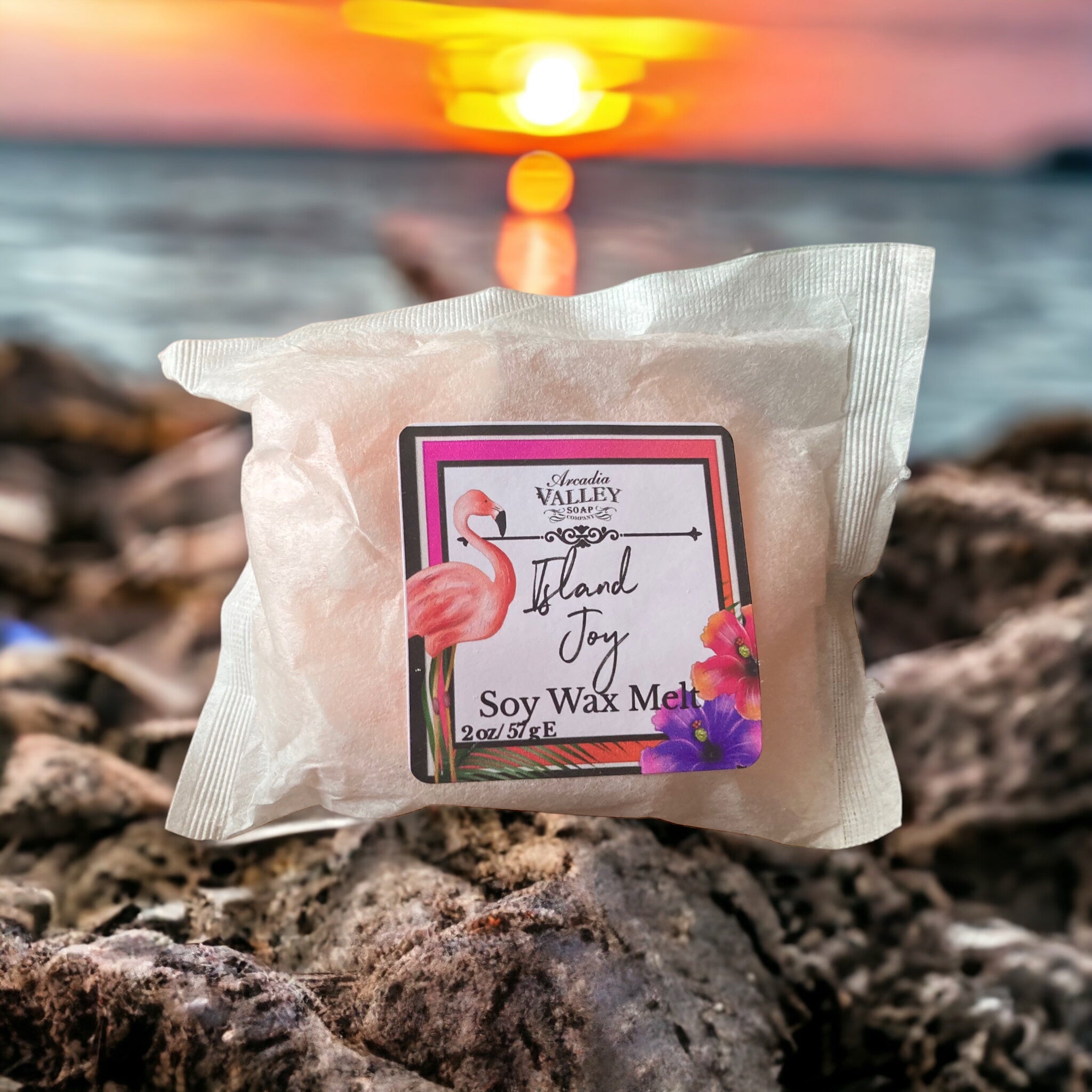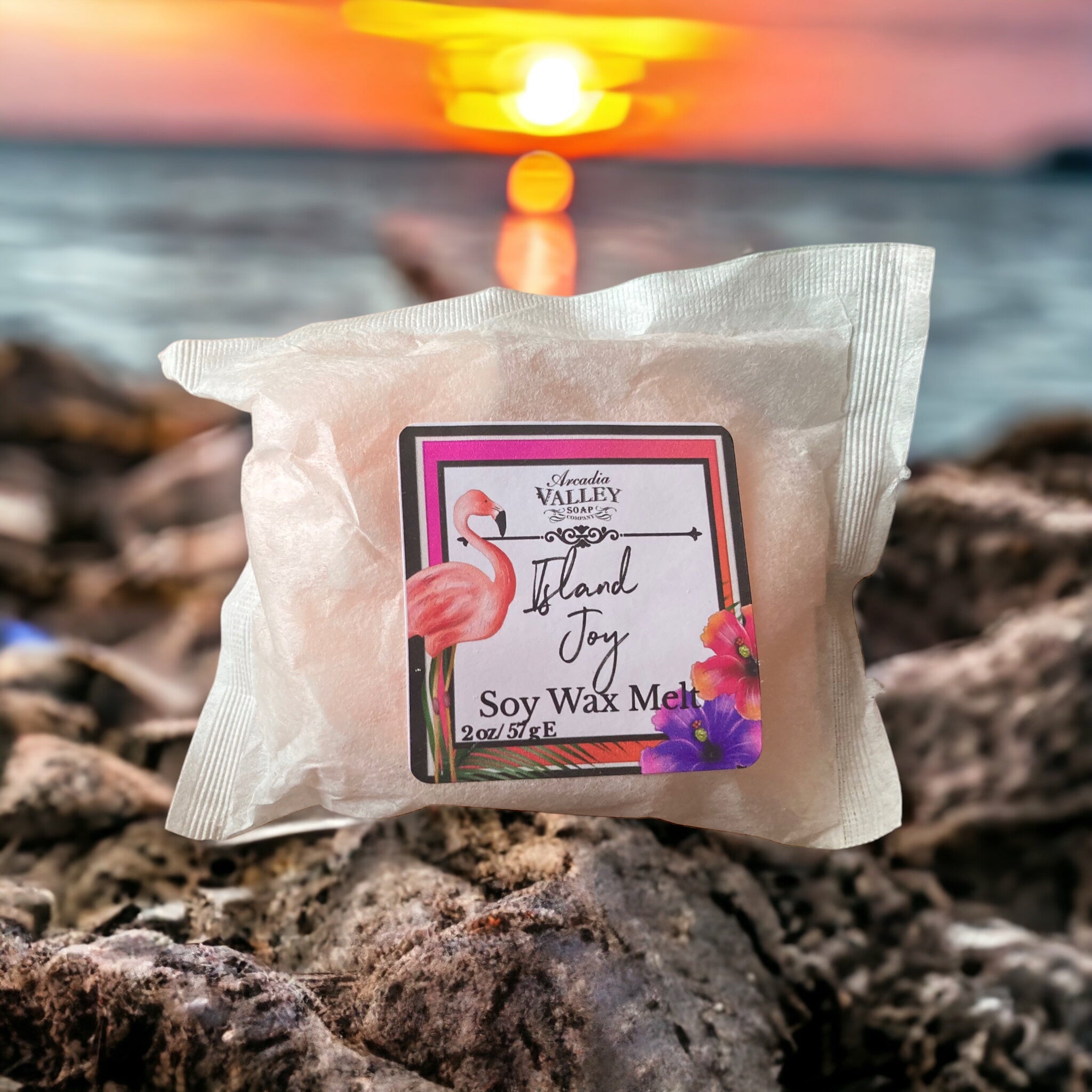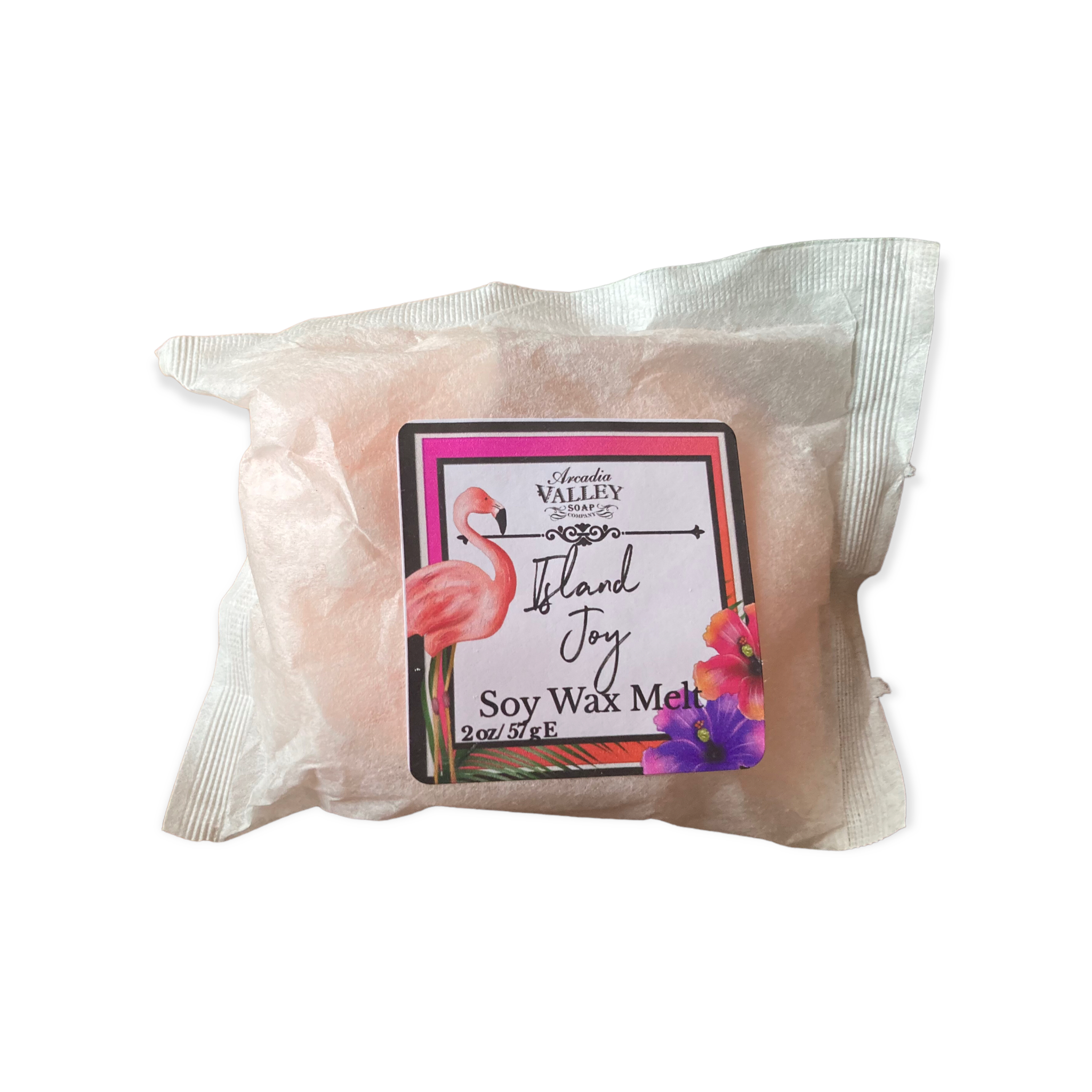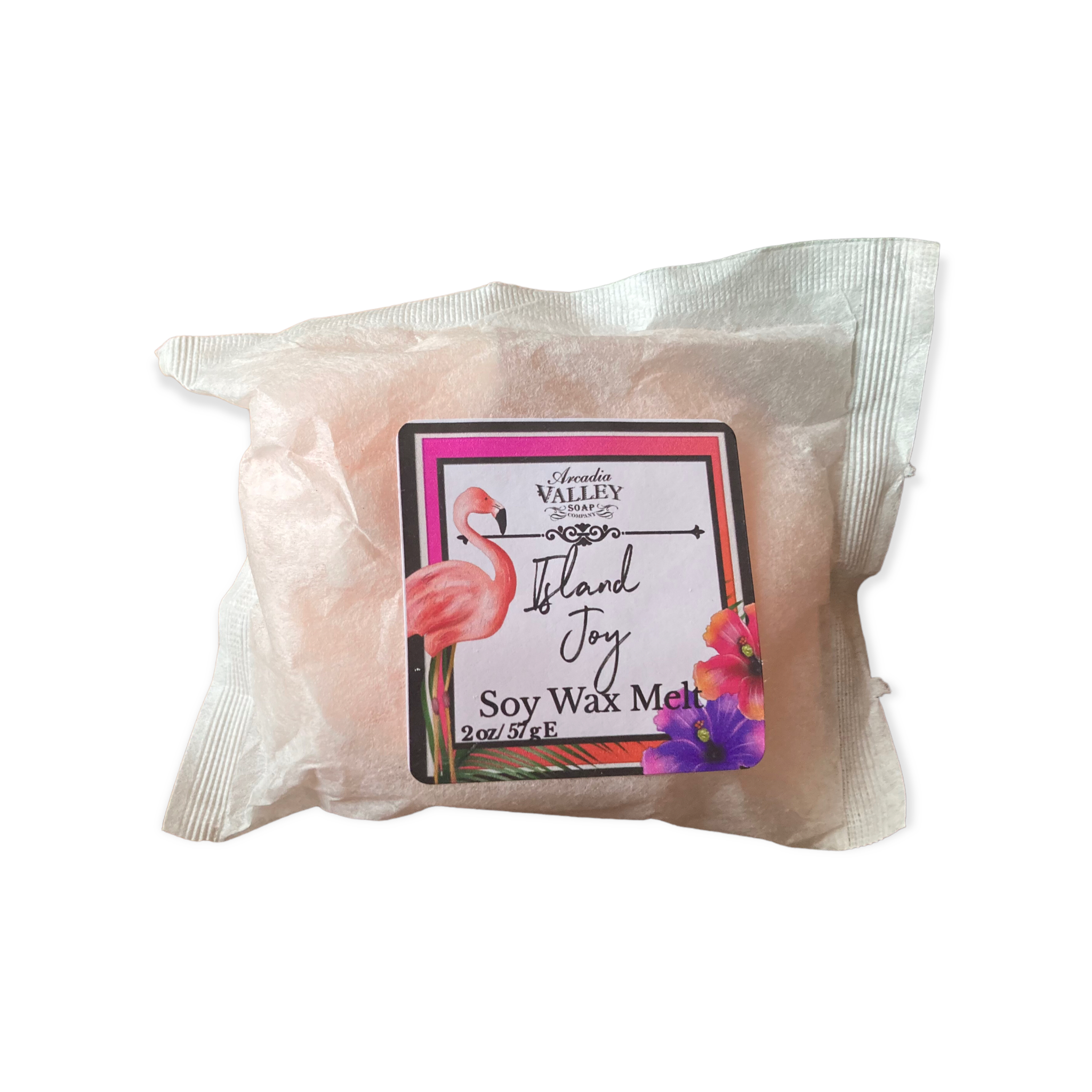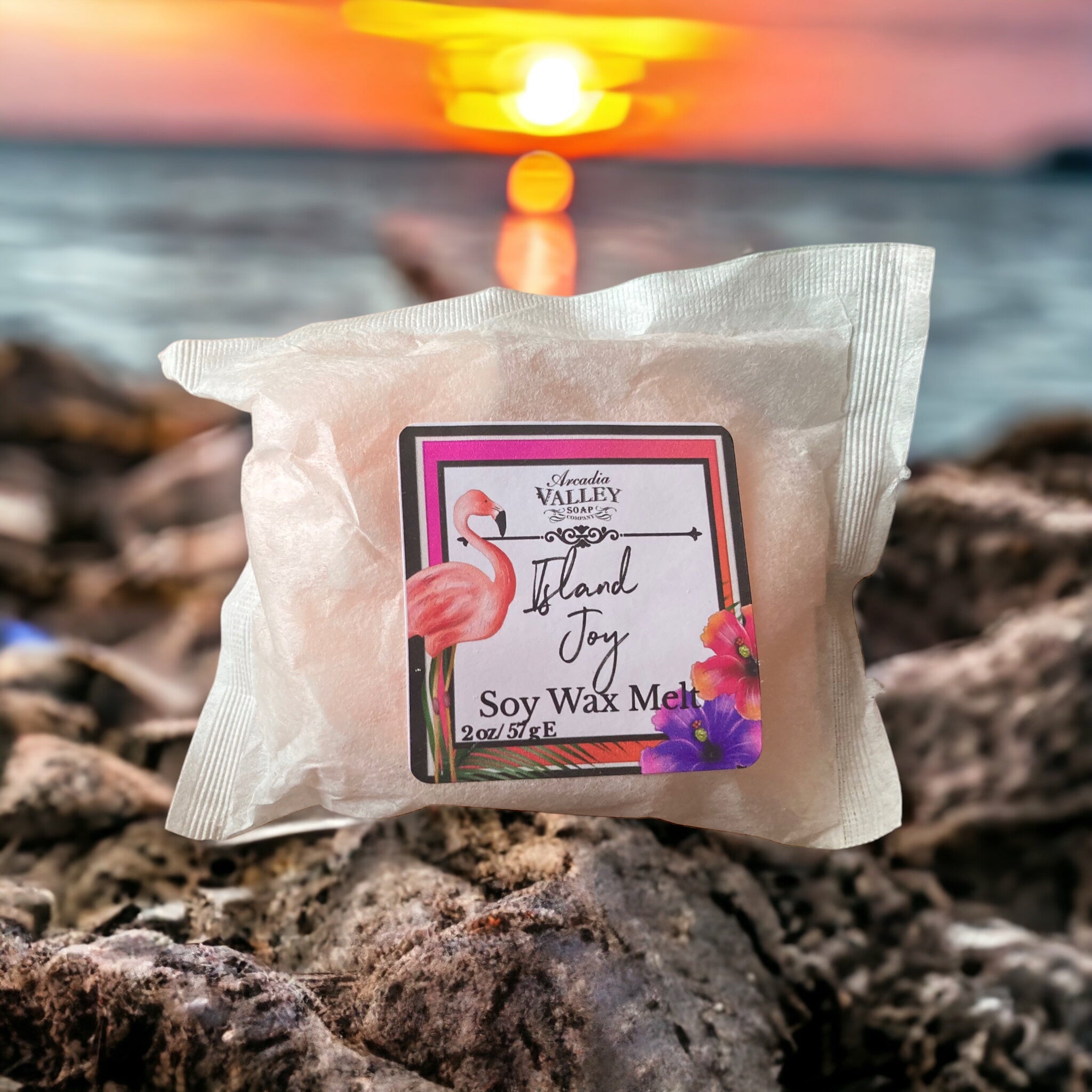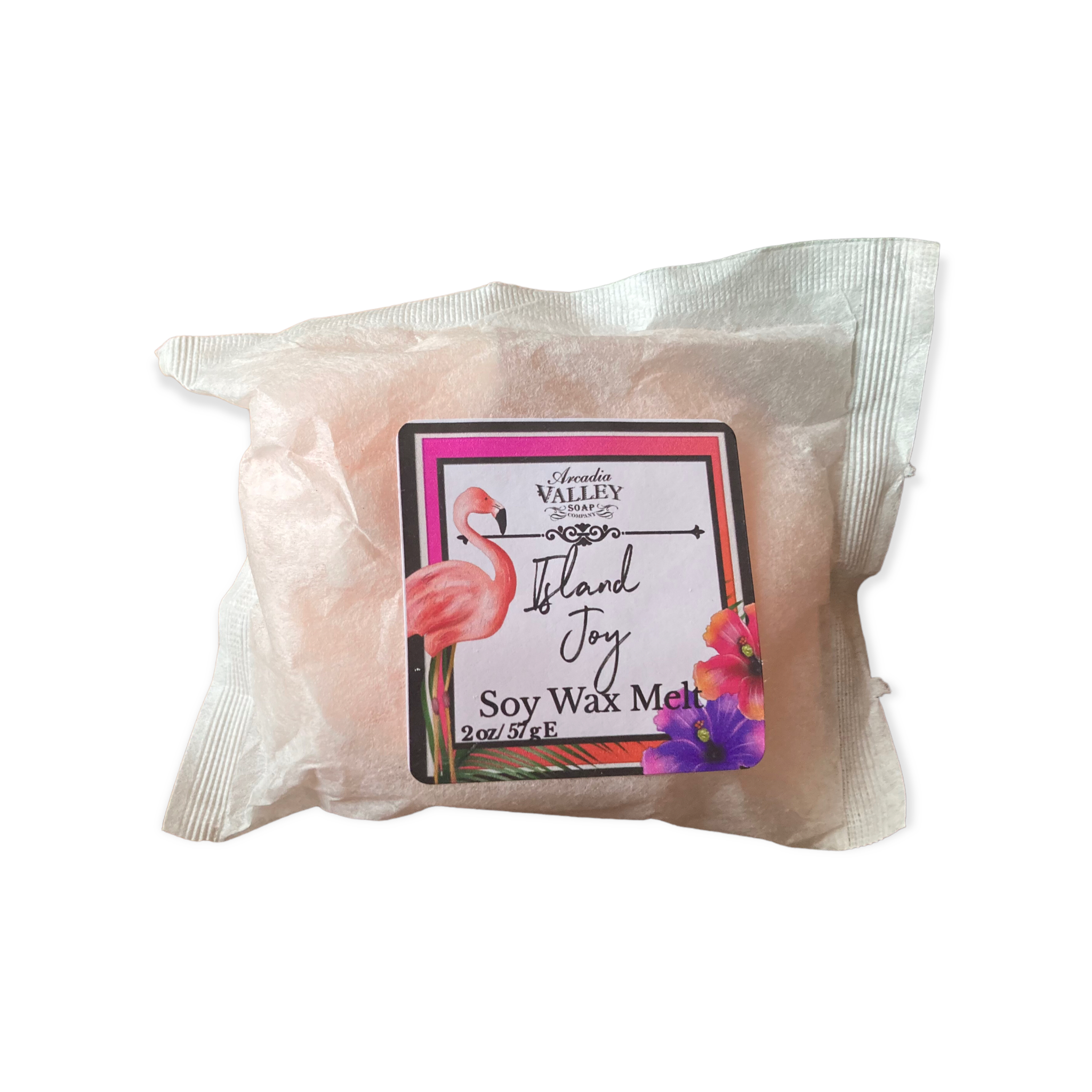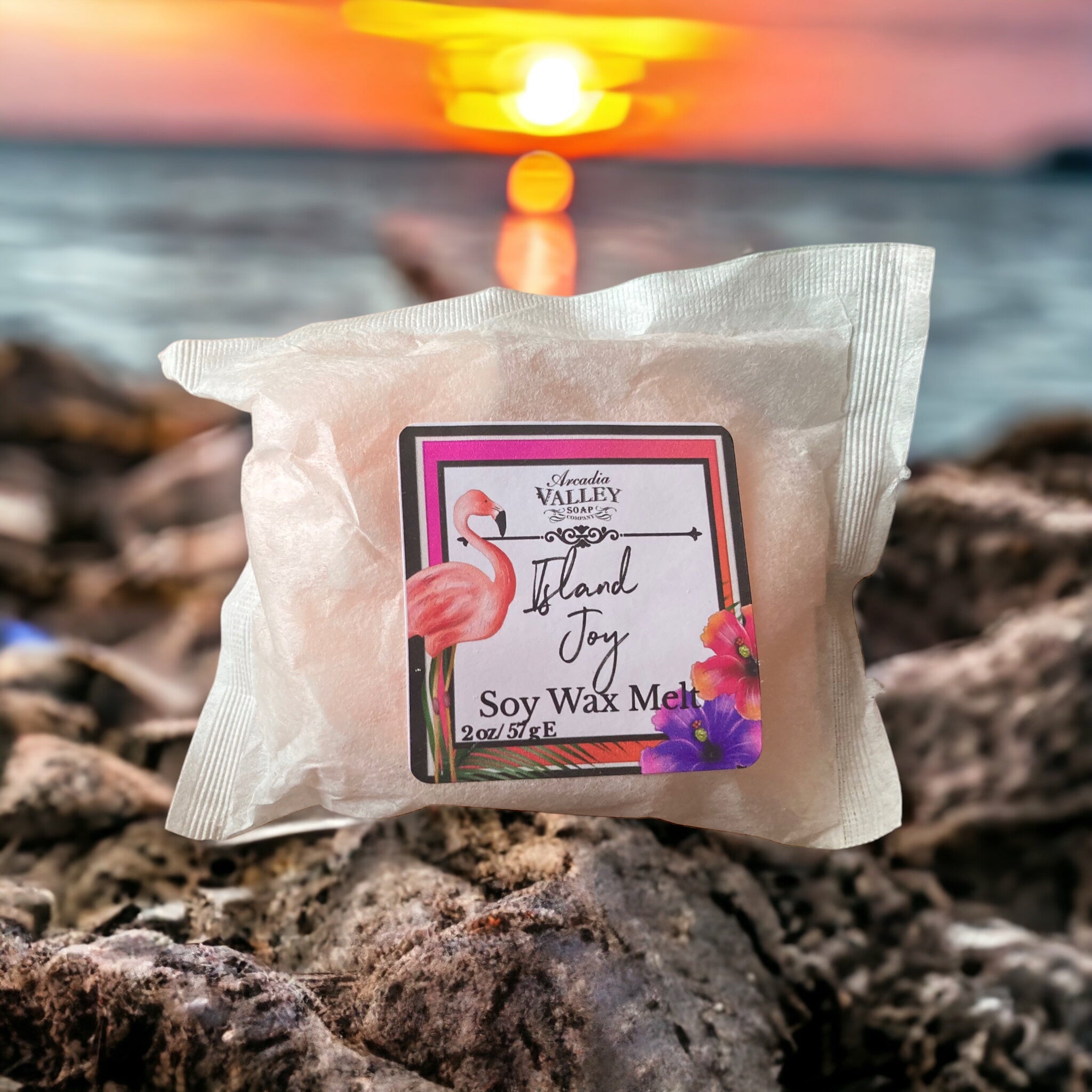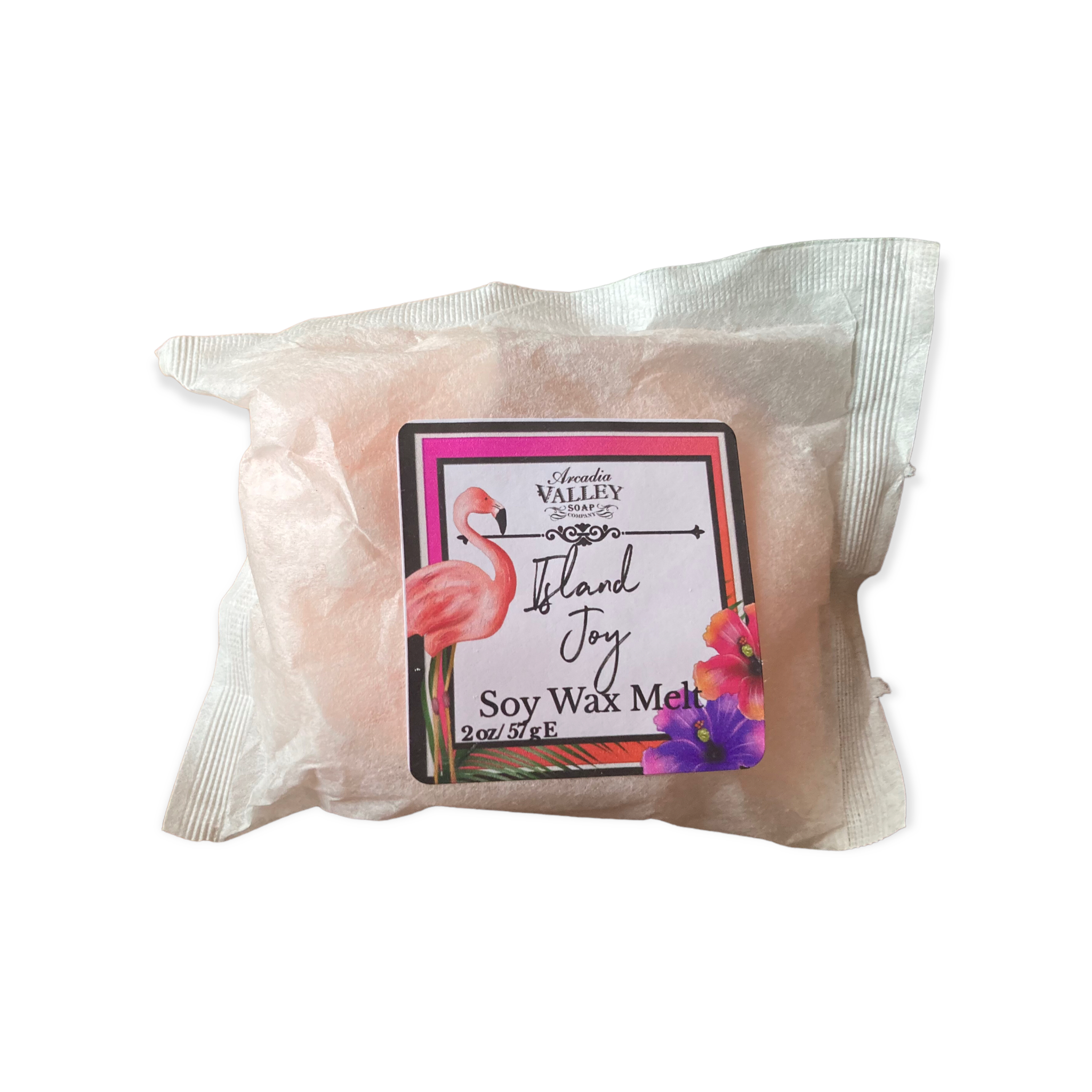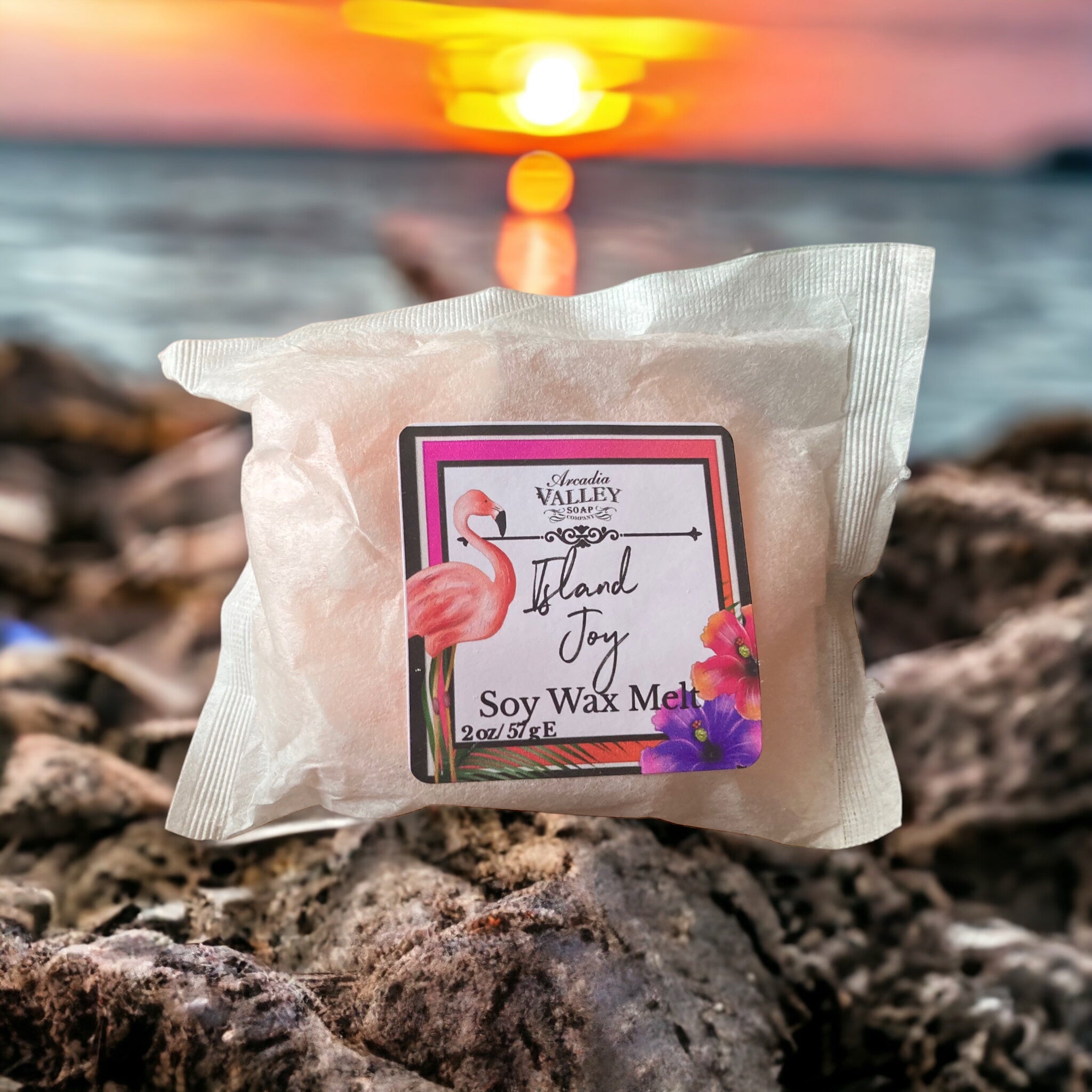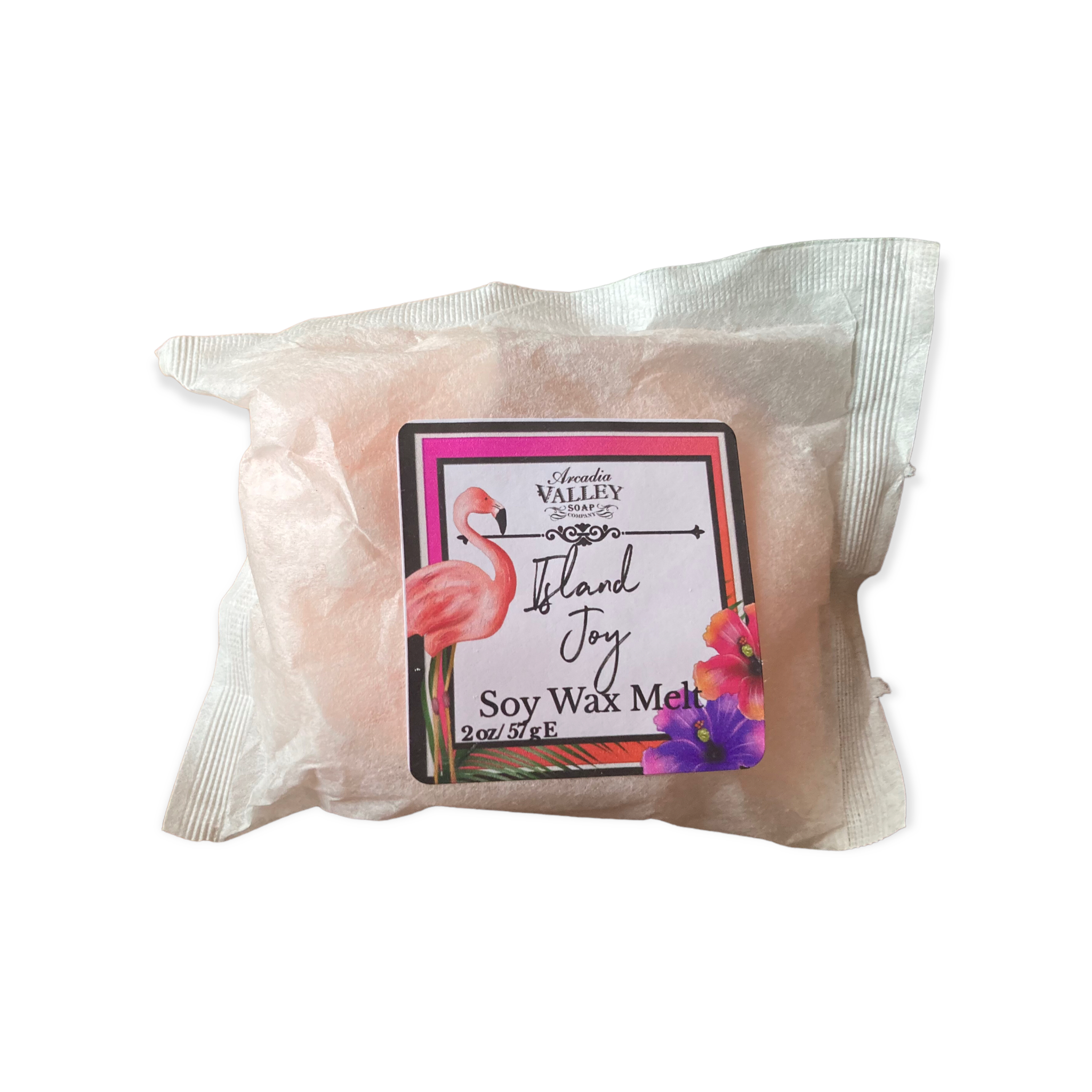 Island Joy Hand Poured Wax Melt
Mouth watering citrus fruits scents will send your mind to warm tropical summer days in an instant with our Island Joy!  It's just the perfect inexpensive cure if you aren't in the mood to face winter weather, a cruise would be our first option : )
Enjoy our hand pour soy botanical blend wax melts any time of year.  Follow your heat burner instructions for amount.
2 ounce Soy wax blend - all botanical wax in bio degradable paper pouch.
Non-GMO Soy Wax, Fragrance and Mineral Mica Colorant.