Buy any 10 BARS of soap and receive a 10% discount automatically!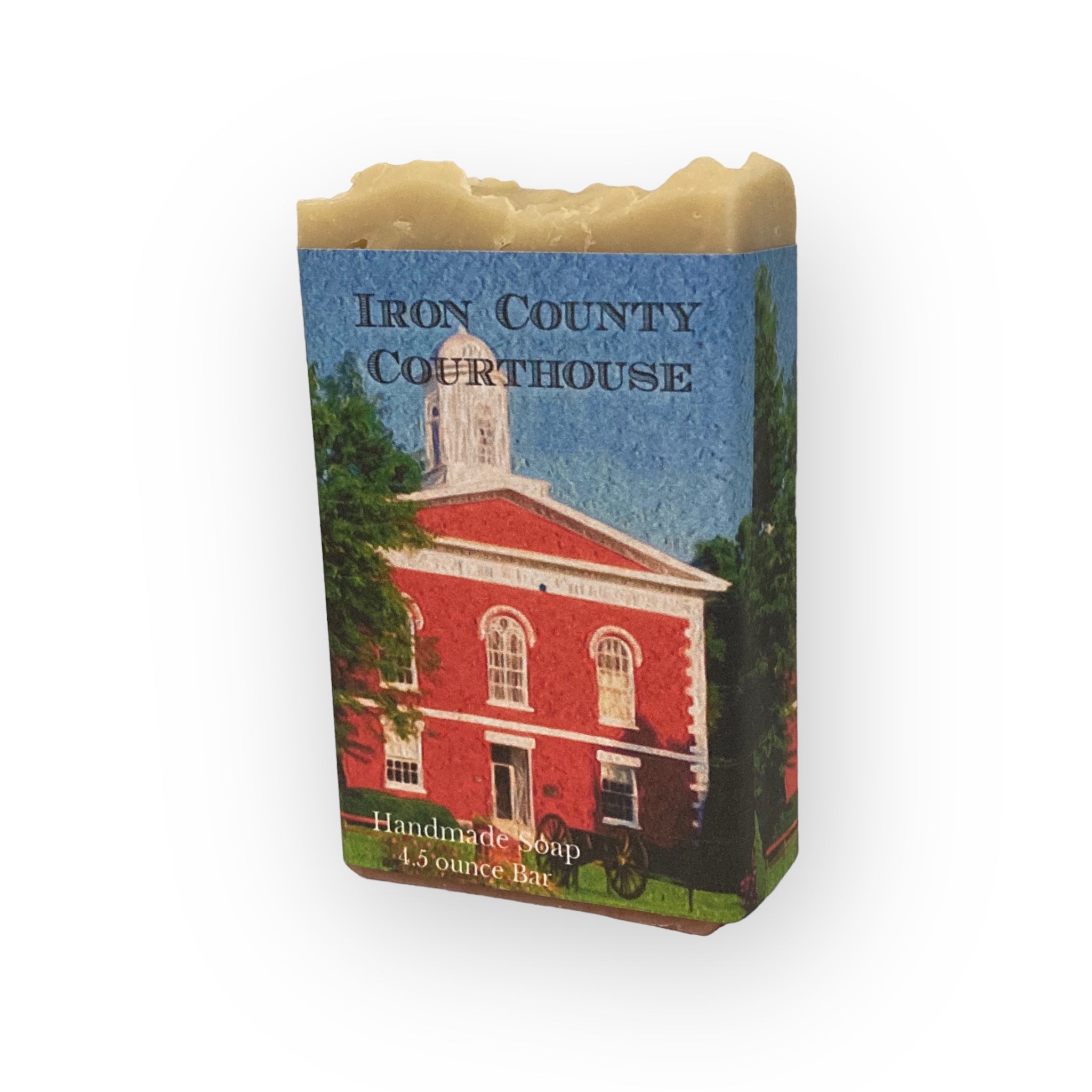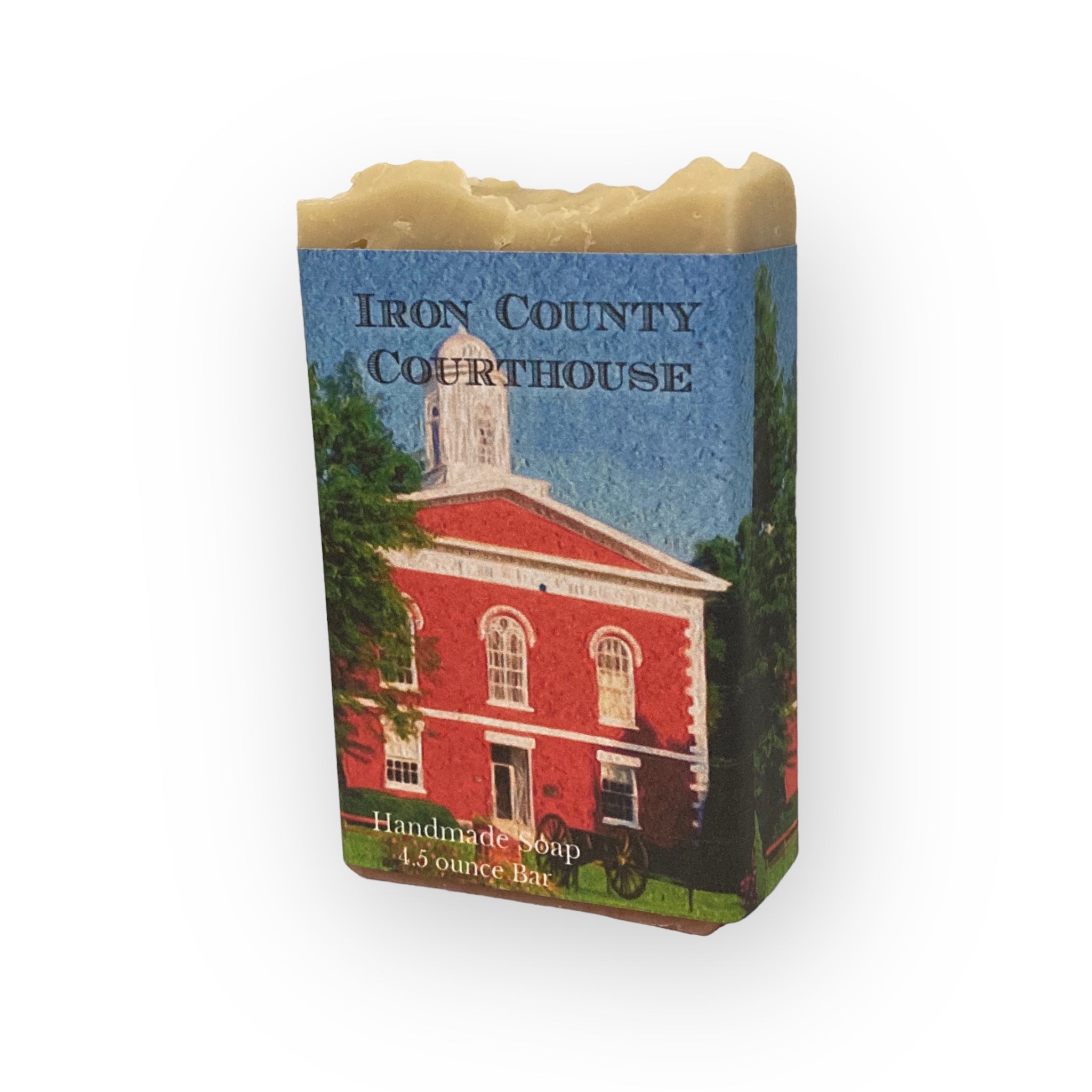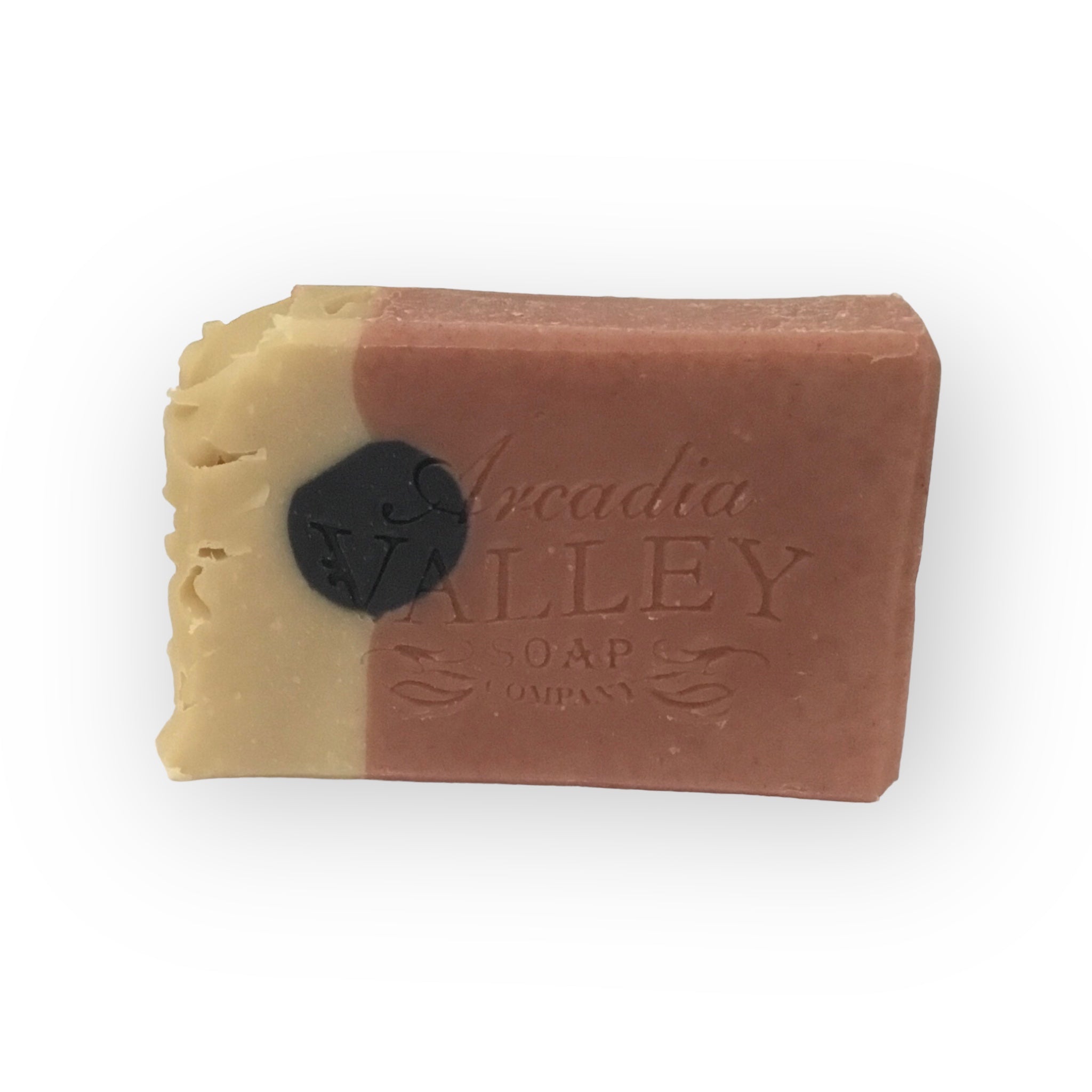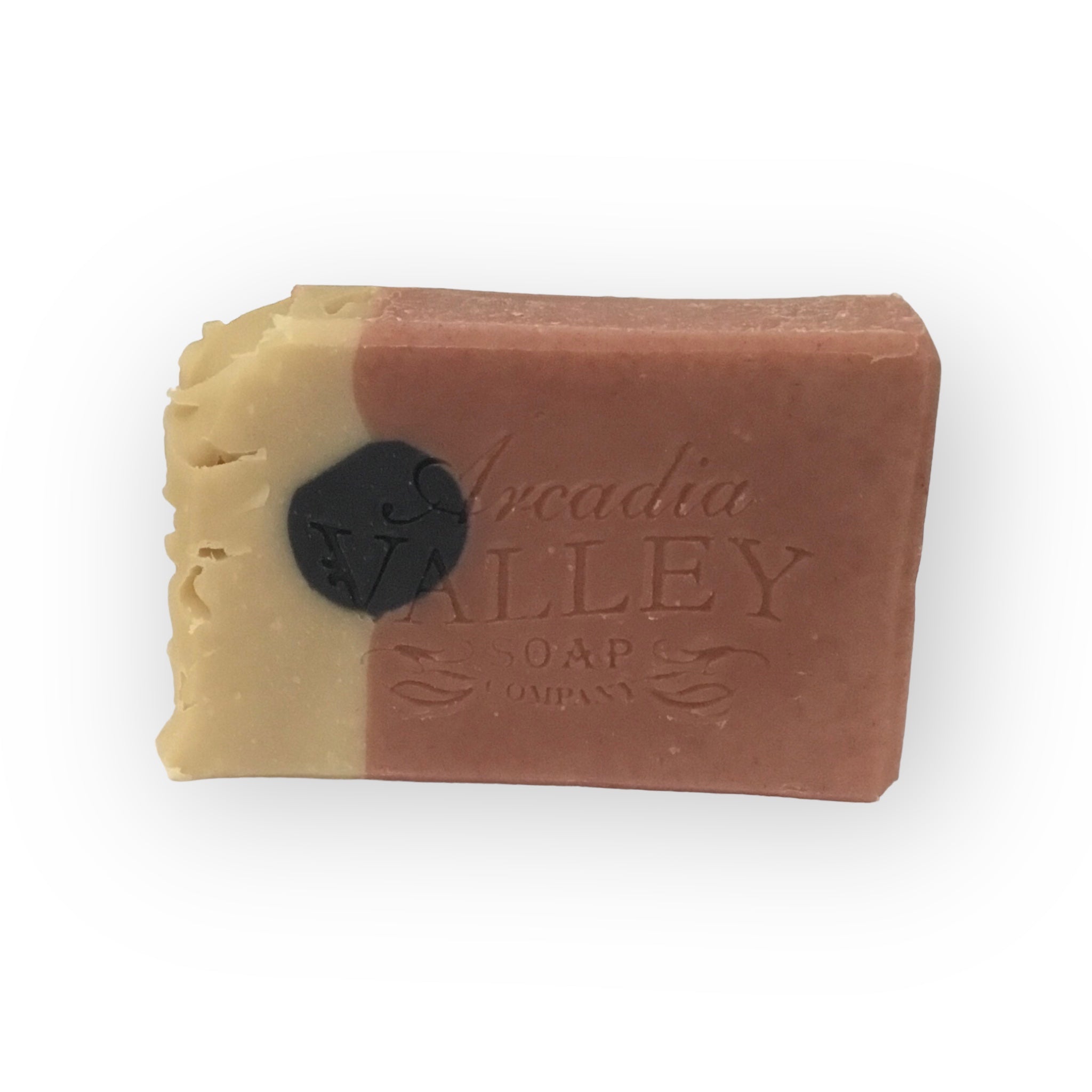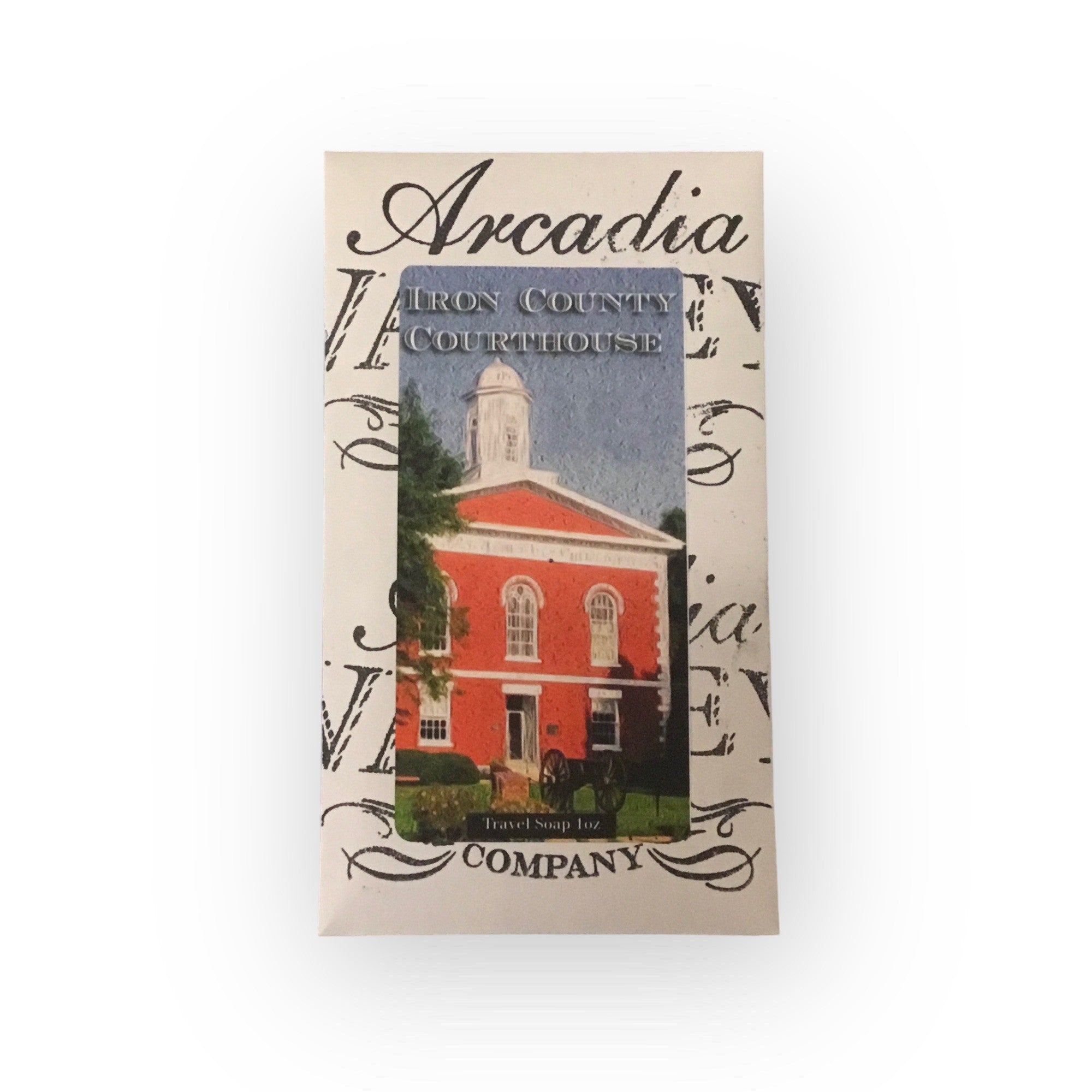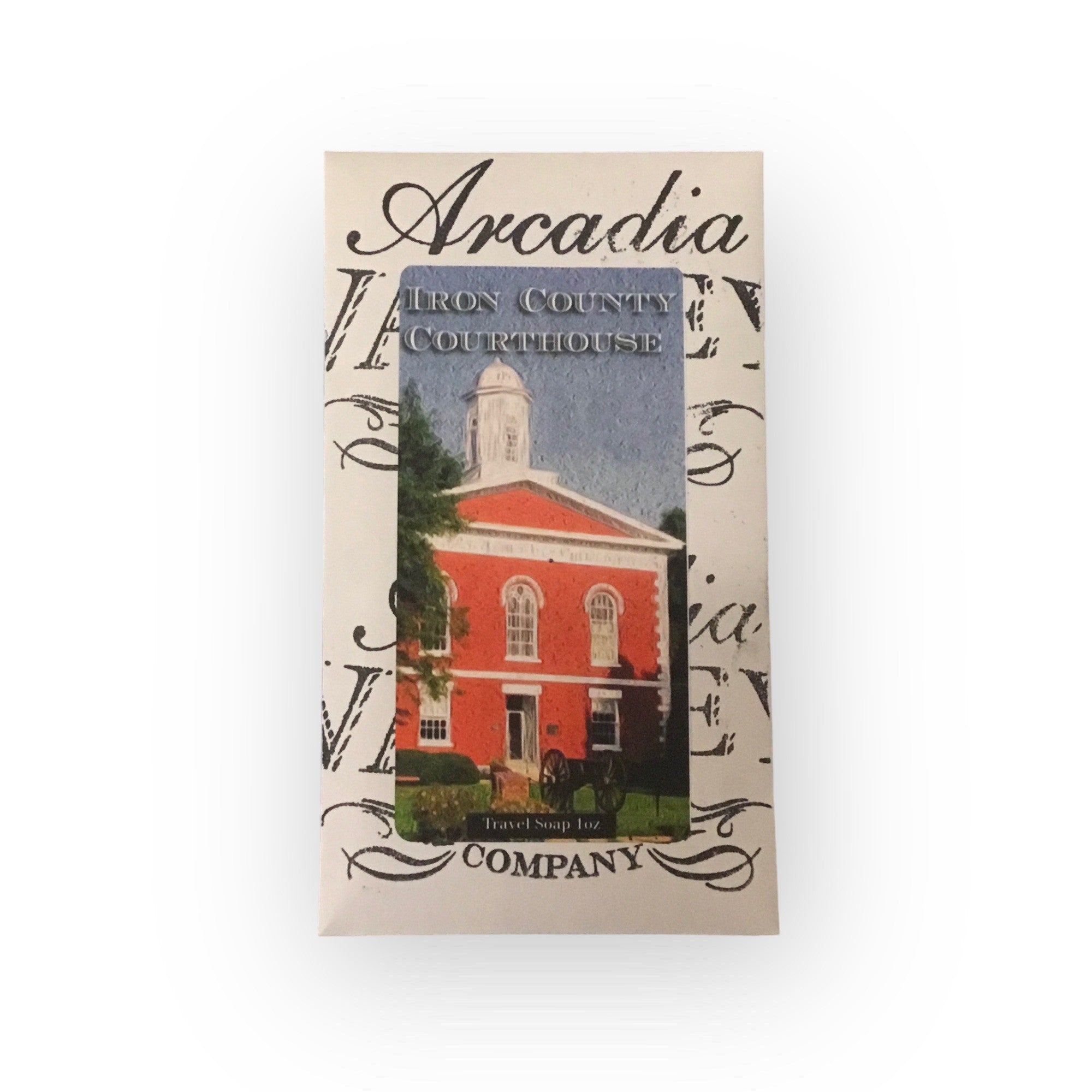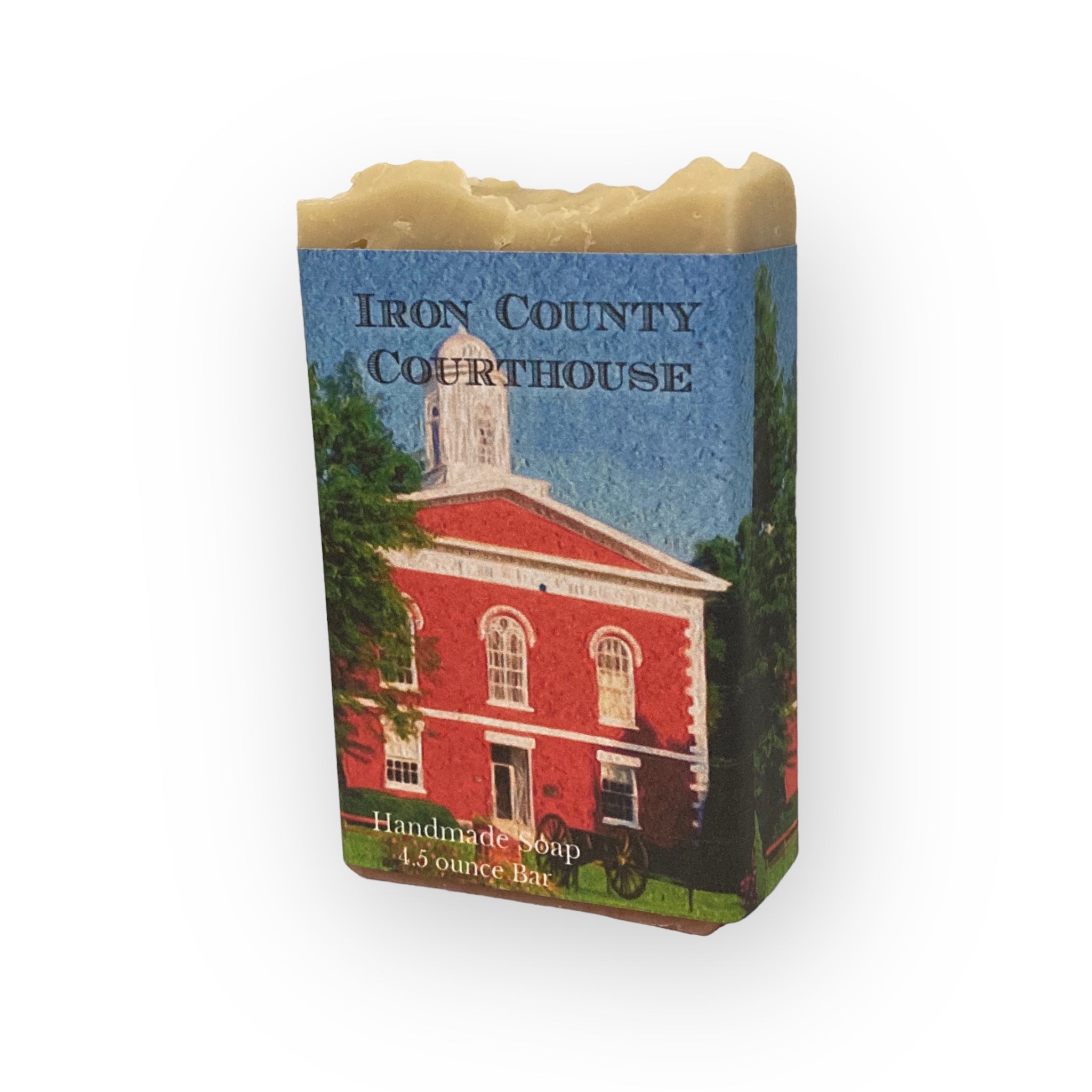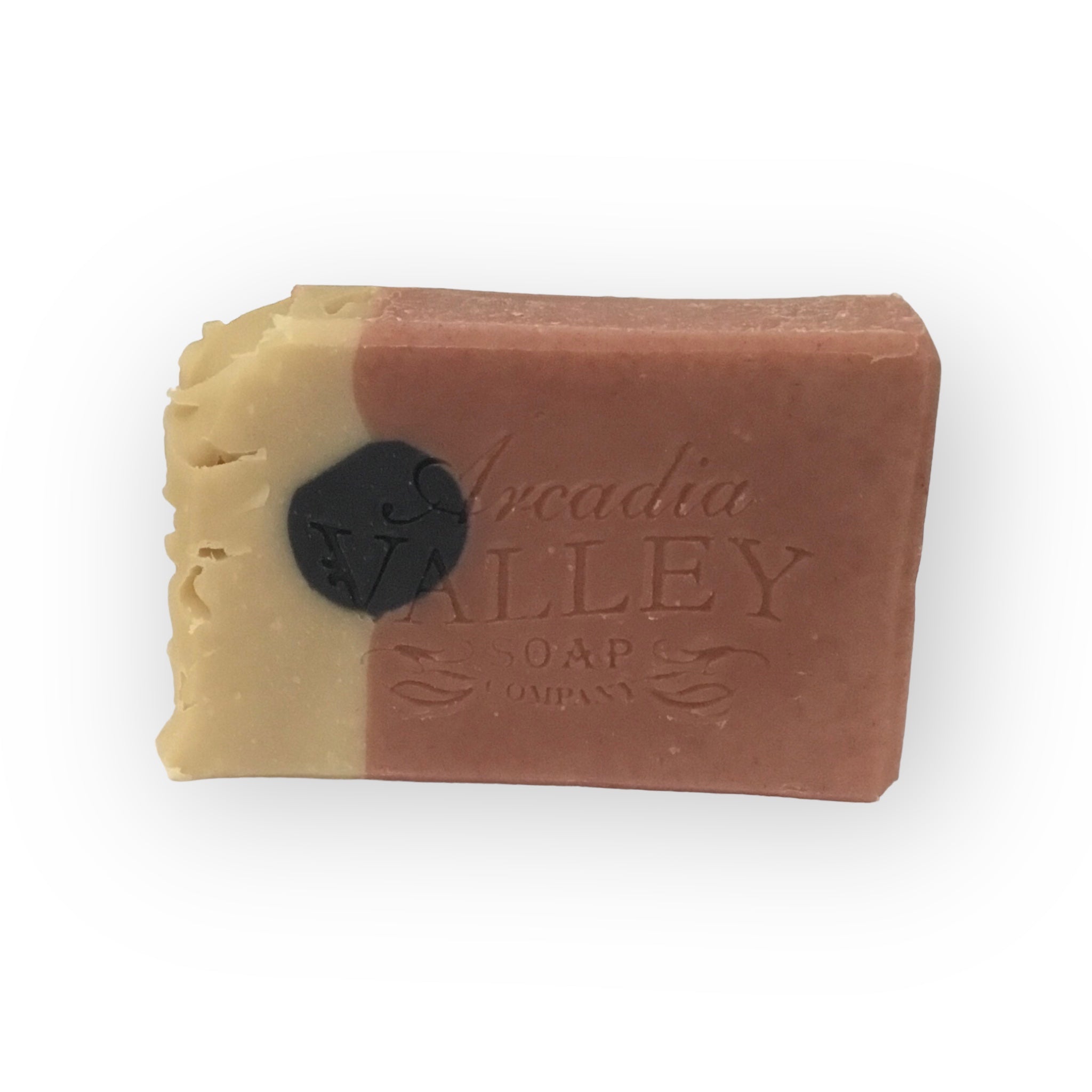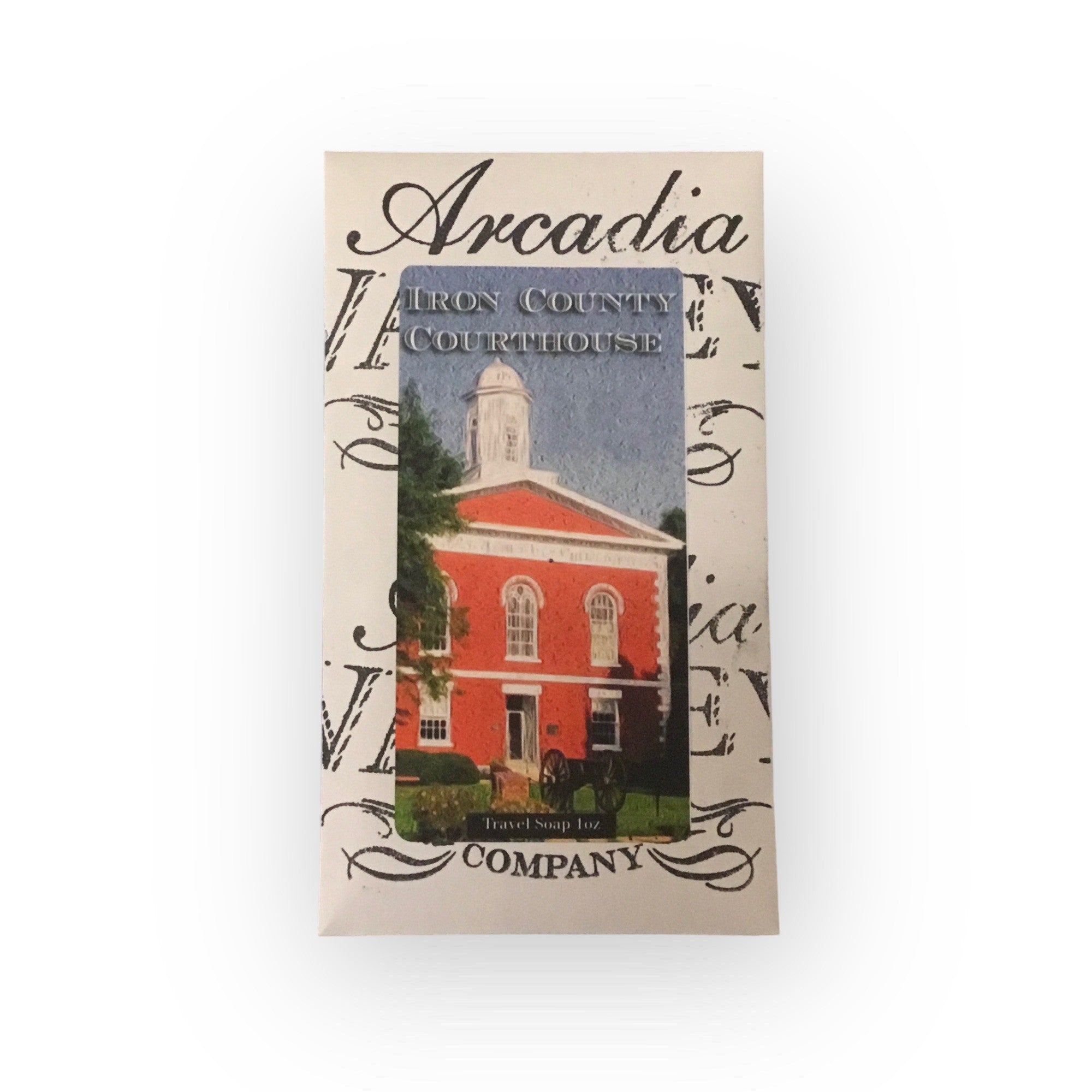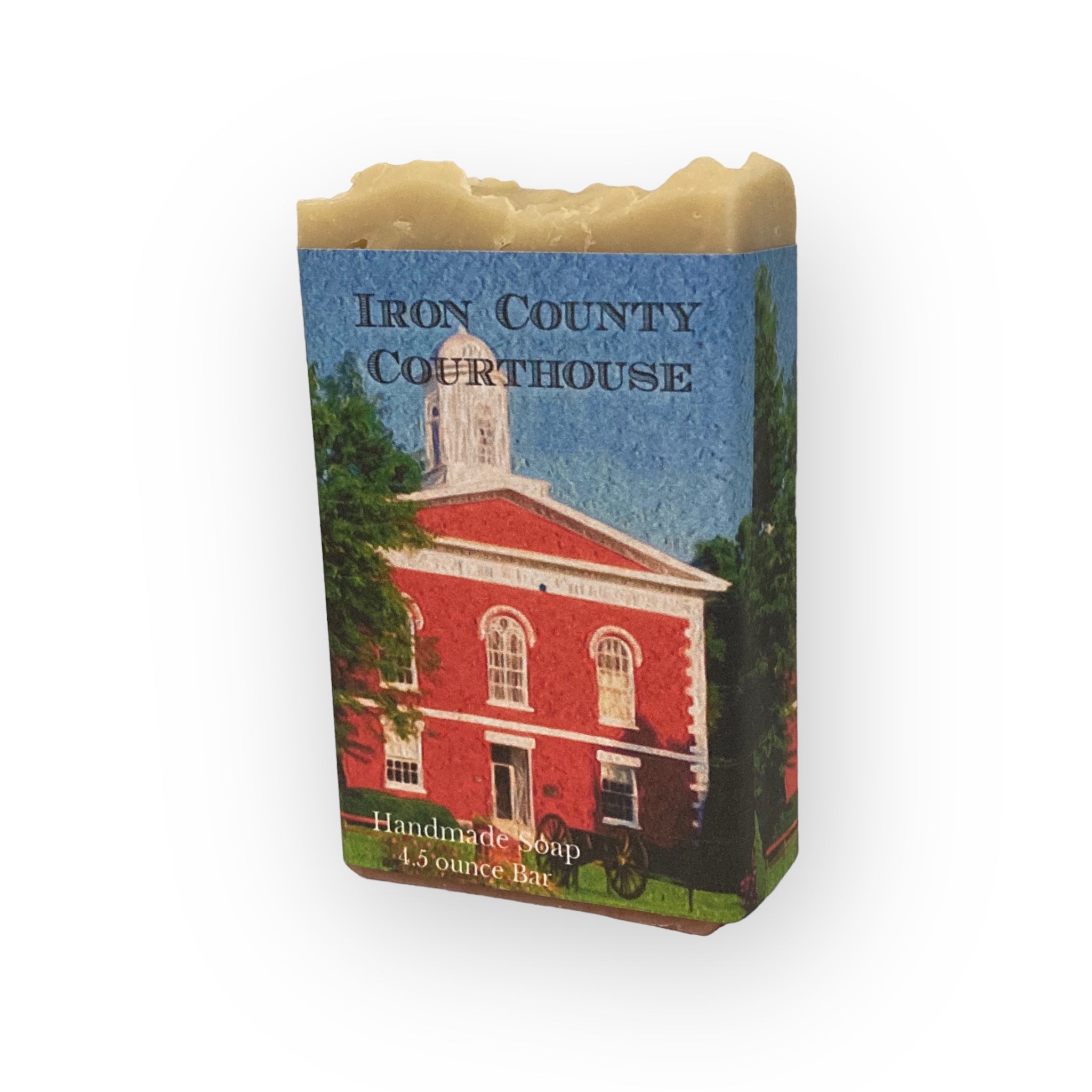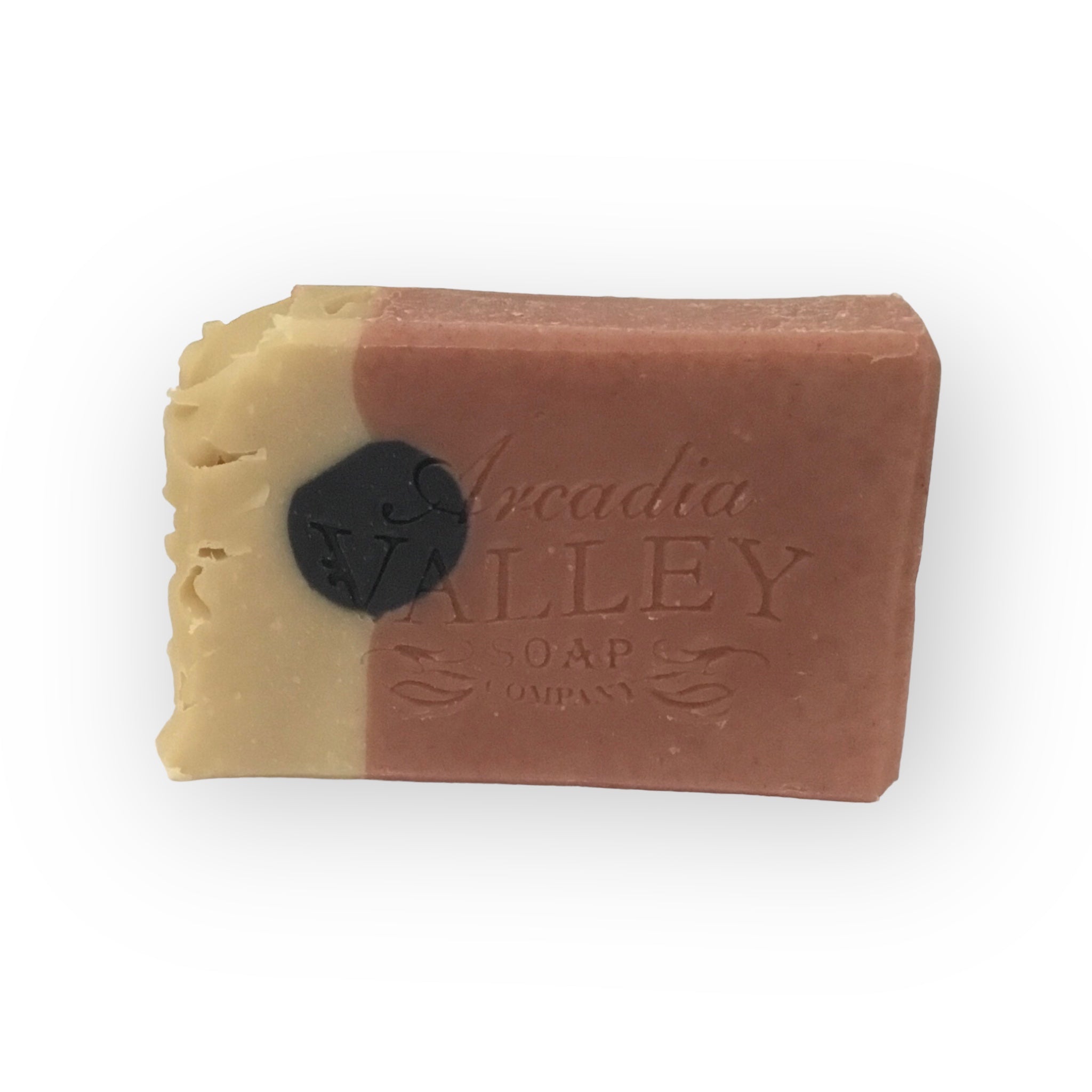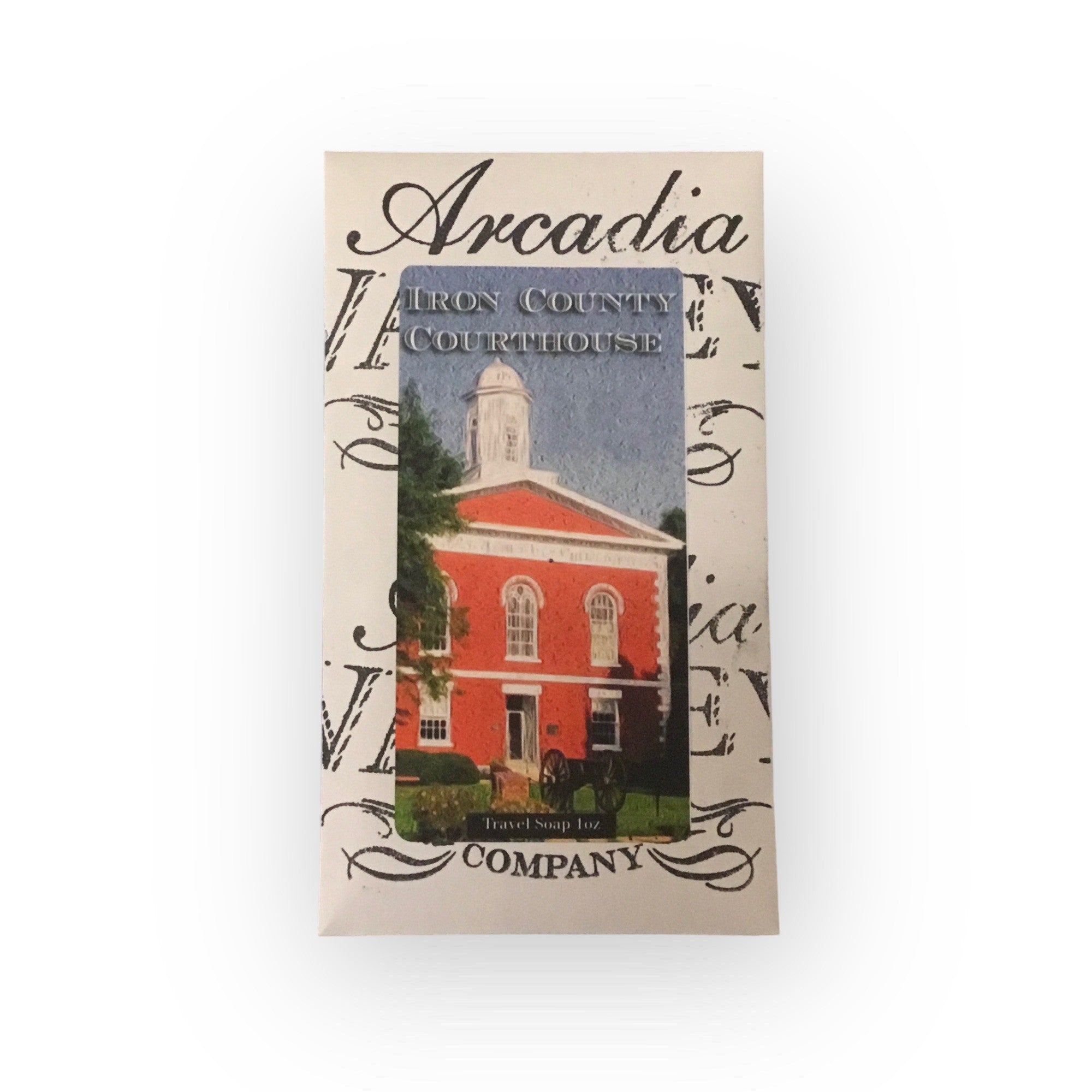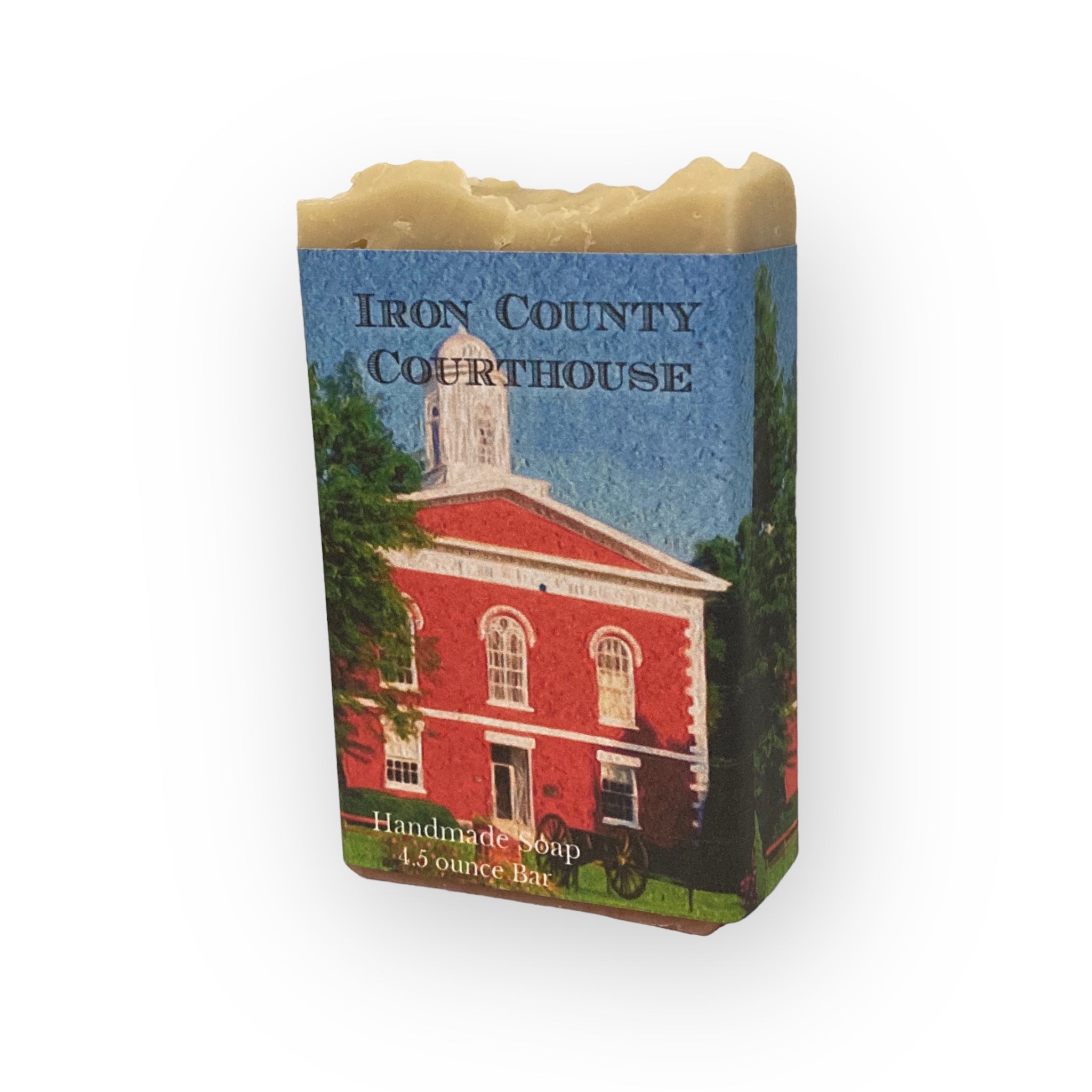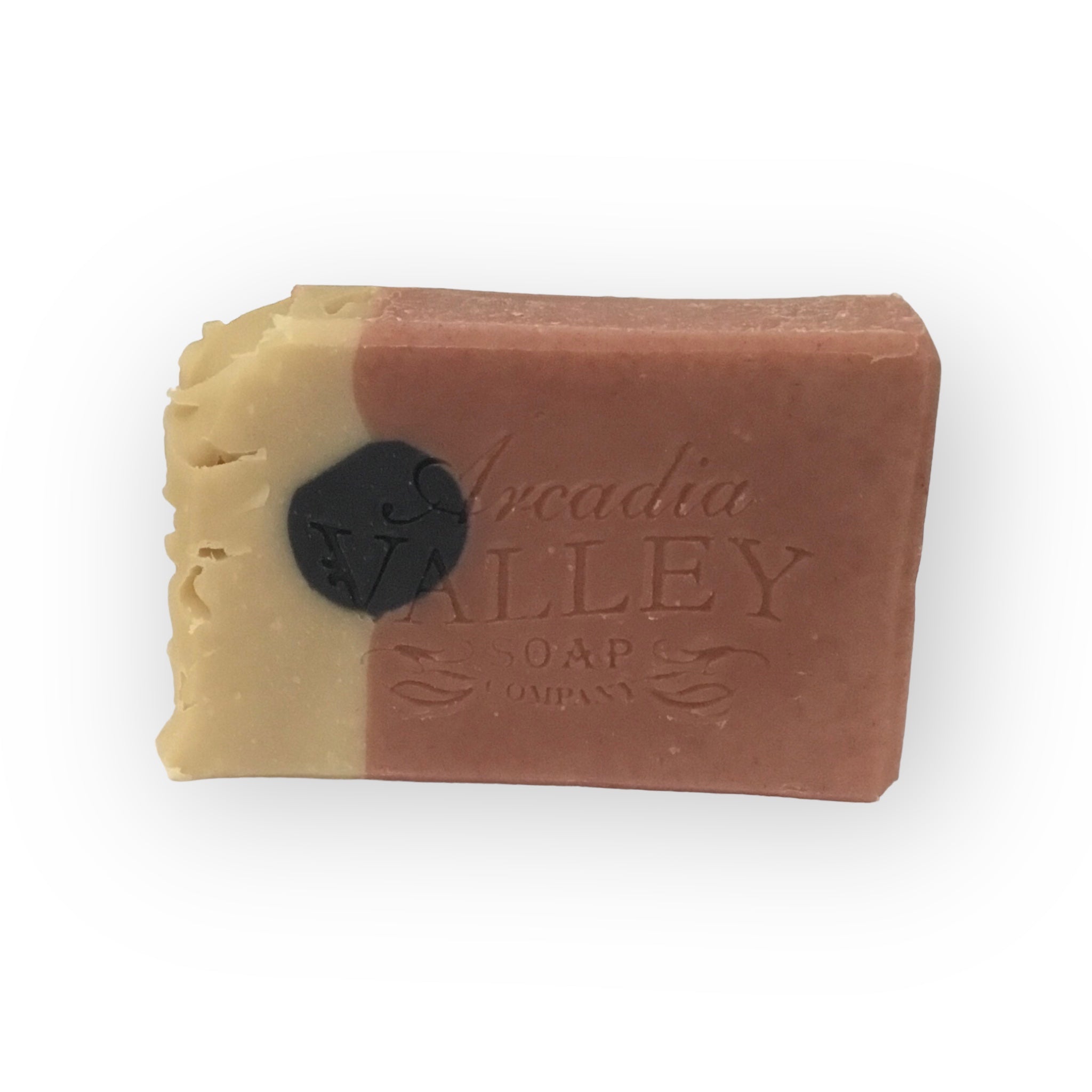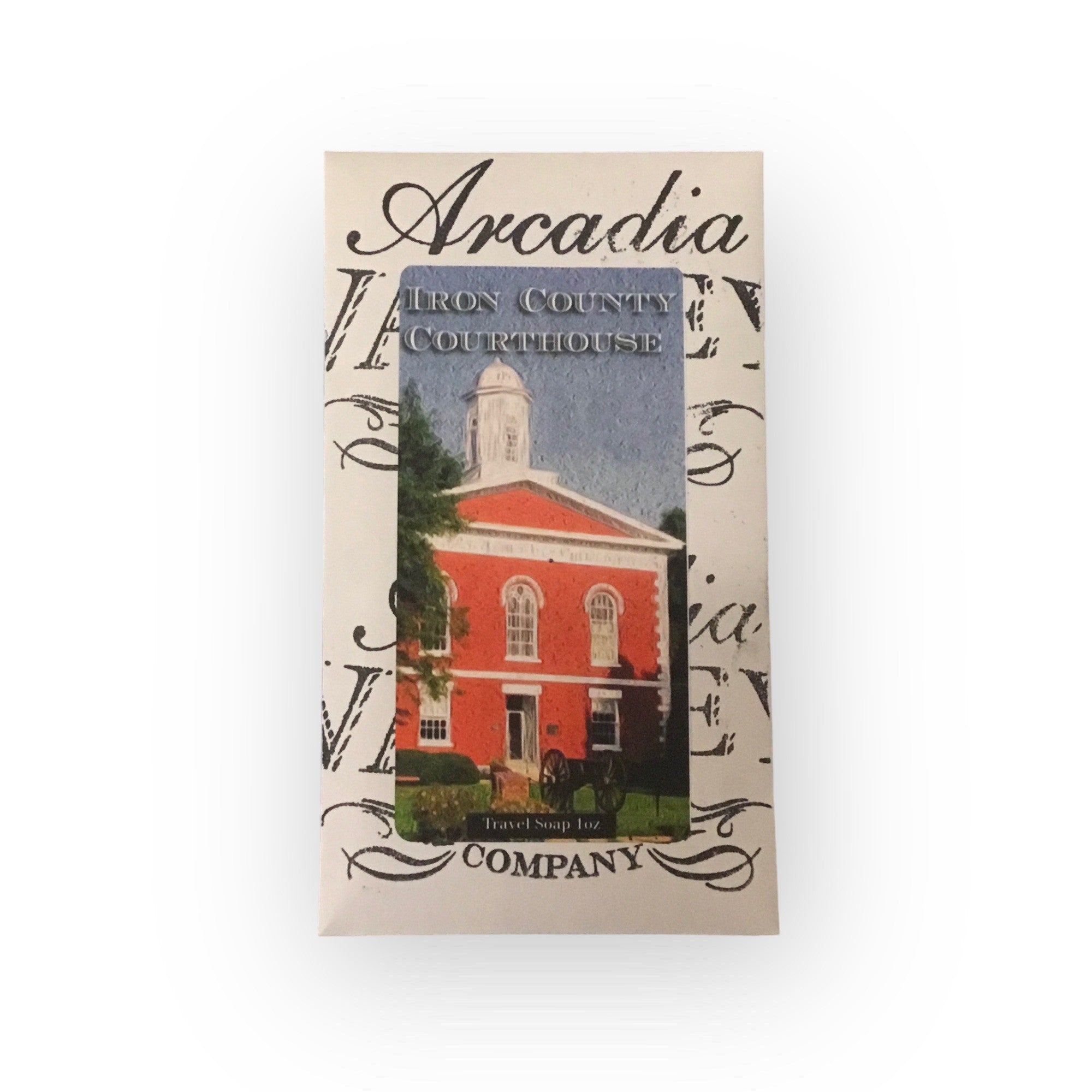 Iron County Courthouse Handmade Soap
Built in 1860, the Iron County Courthouse stood while the world around it changed.  From  the Civil War and the moon landing, this historic building is intergral to our area. During the beginning for the Battle of Pilot Knob in 1864, the rebel troops fired onto the courthouse and a mark was left by the cannon ball.  This soap is designed with that moment in mind.

Created using all natural ingredients and refreshing essential oils of peppermint and spearmint, our Iron County Courthouse soap is great for every day or perfect after a hike around the area.
One 4.5 ounce long lasting bar soap or select a thin cut 1 oz average travel bar
Ingredients: Olive Oil, Coconut Oil, Water, Shea Butter, Sodium Hydroxide, Essential Oil blend of Peppermint and Spearmint, Castor Oil, Rose Clay, Kaolin Clay and Activated Charcoal.