Buy any 10 BARS of soap and receive a 10% discount automatically!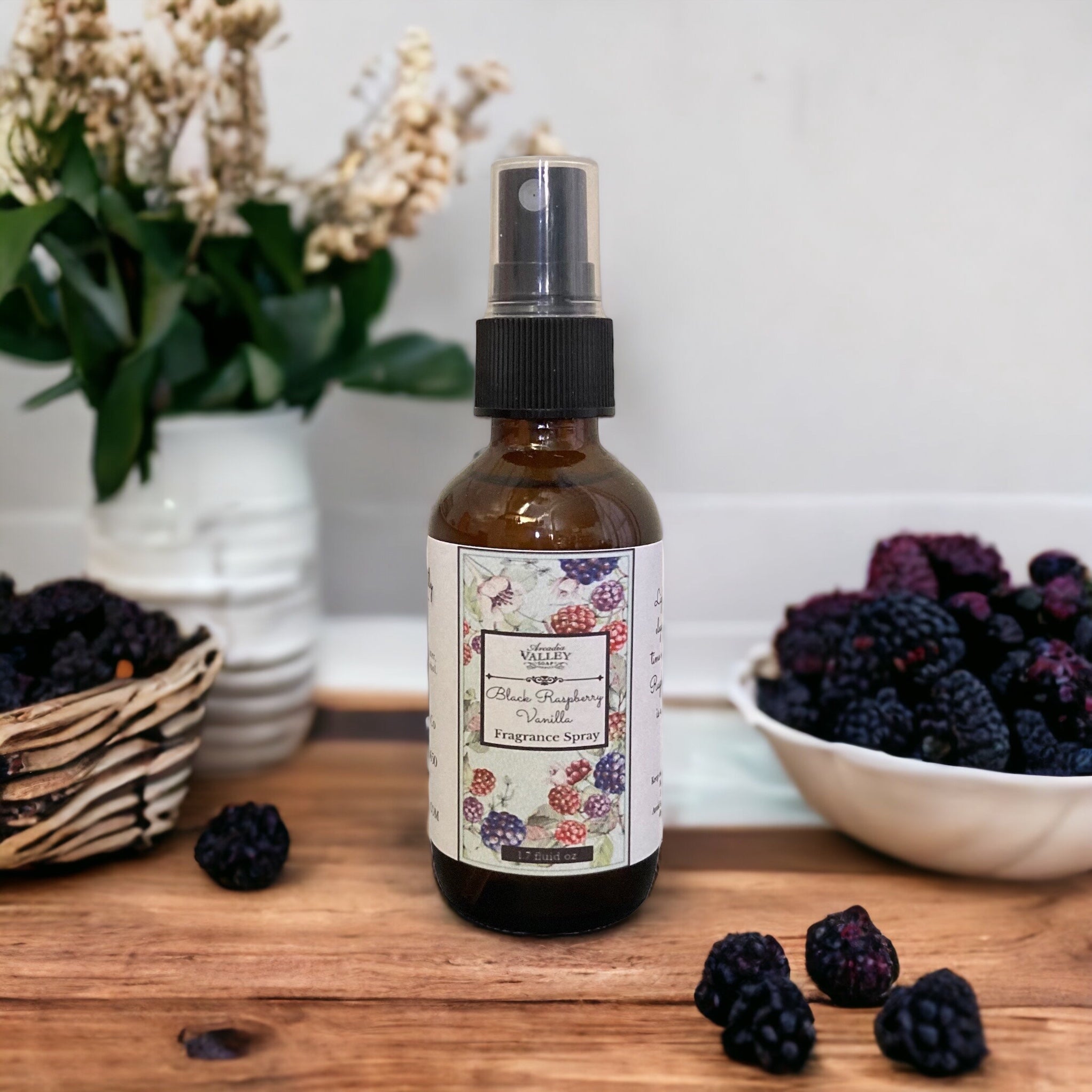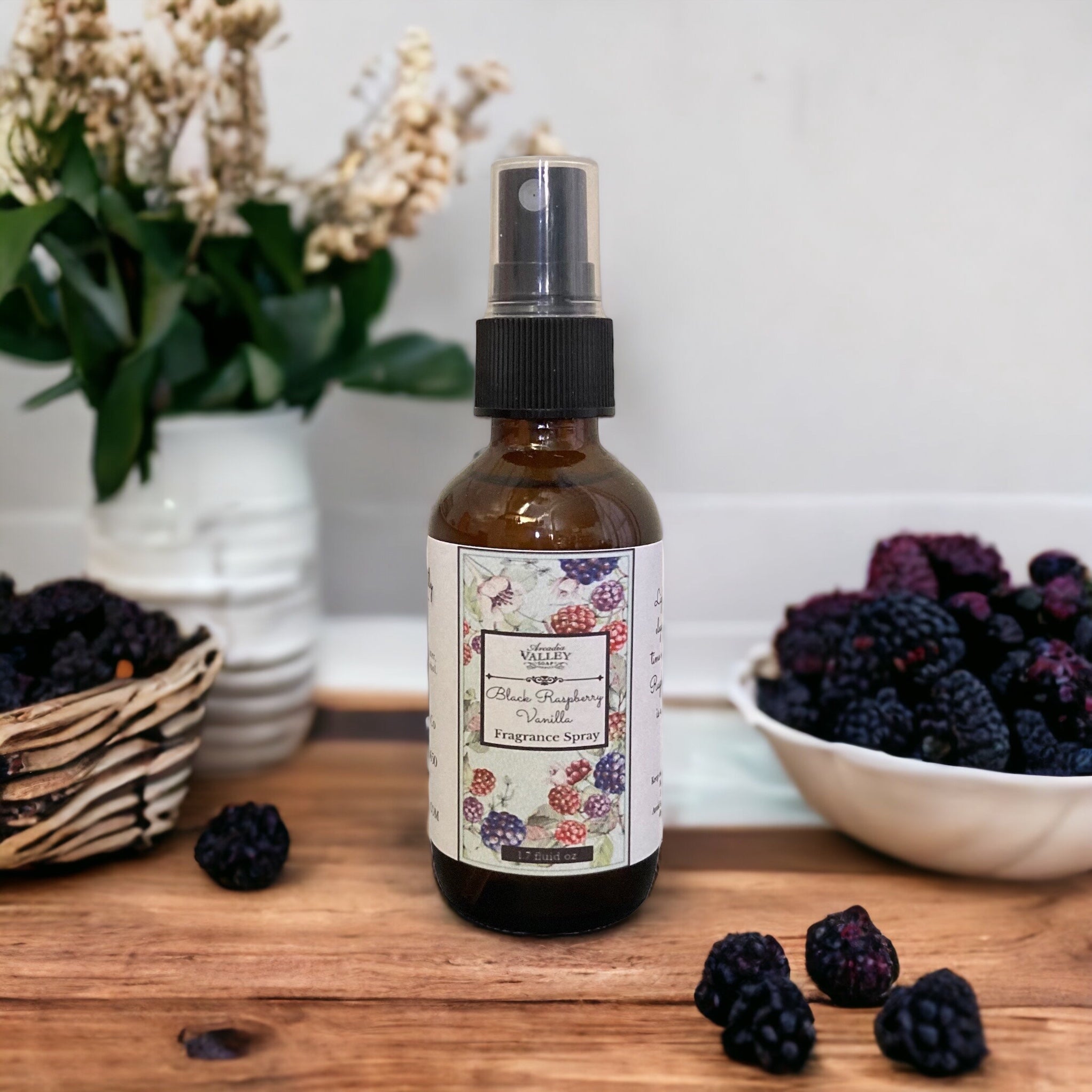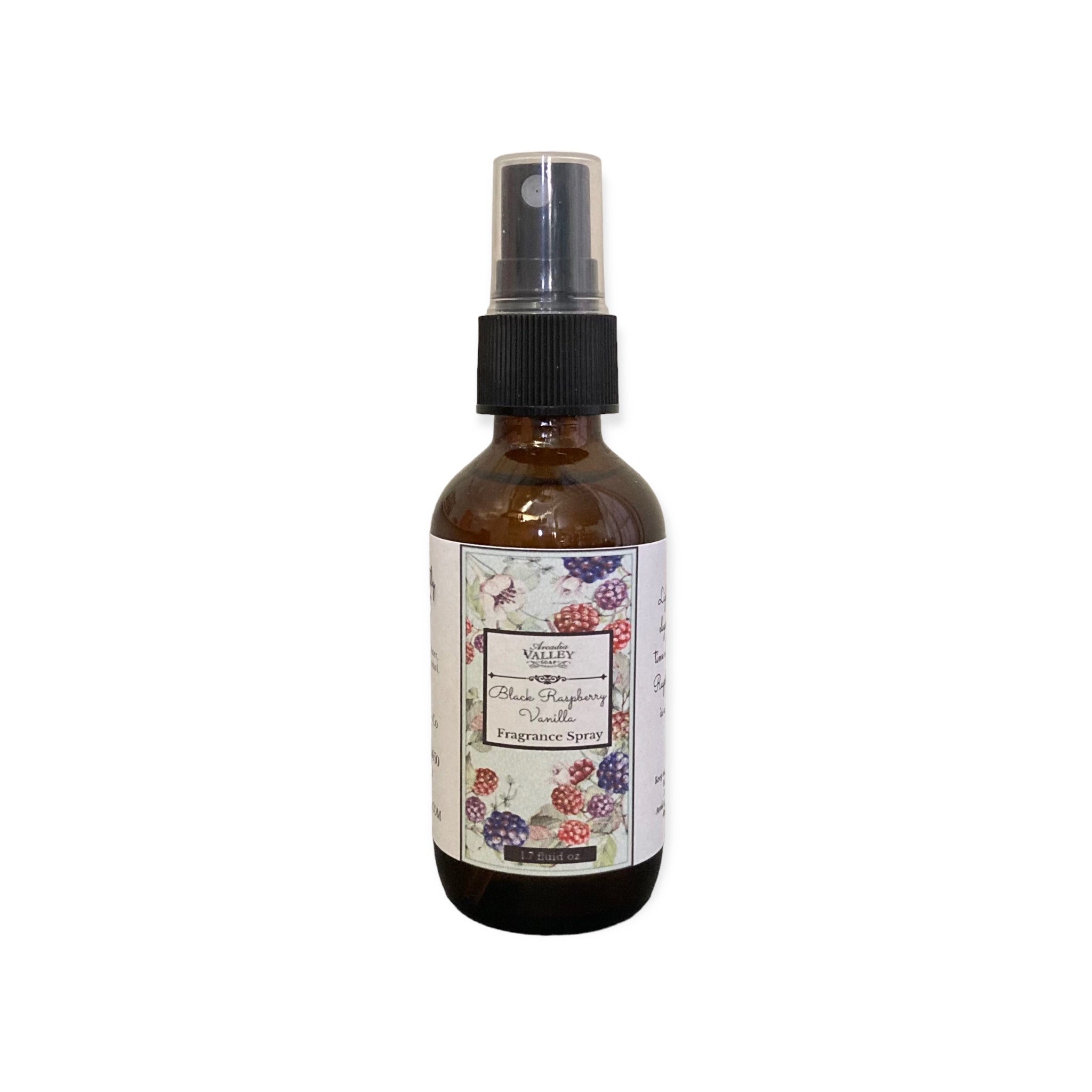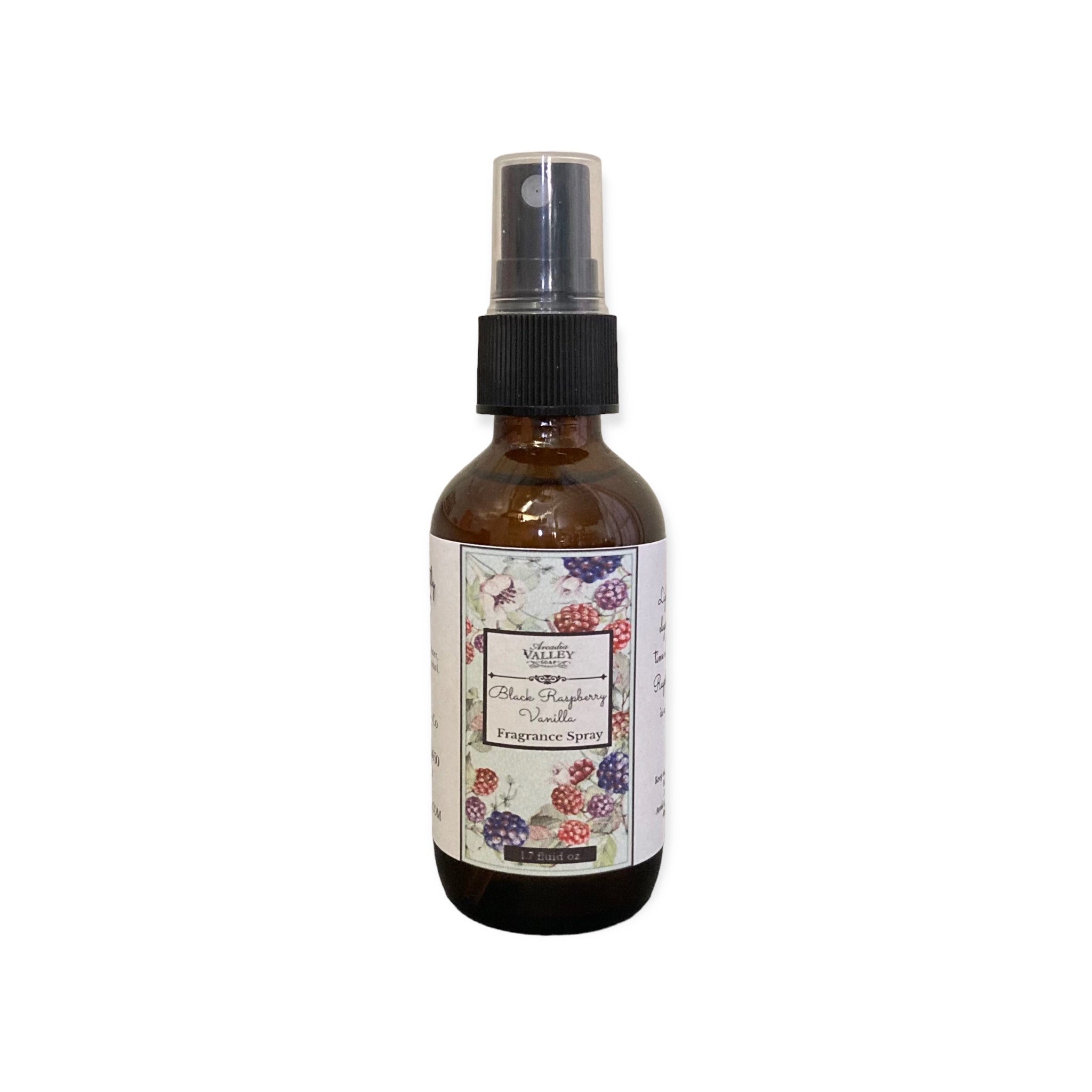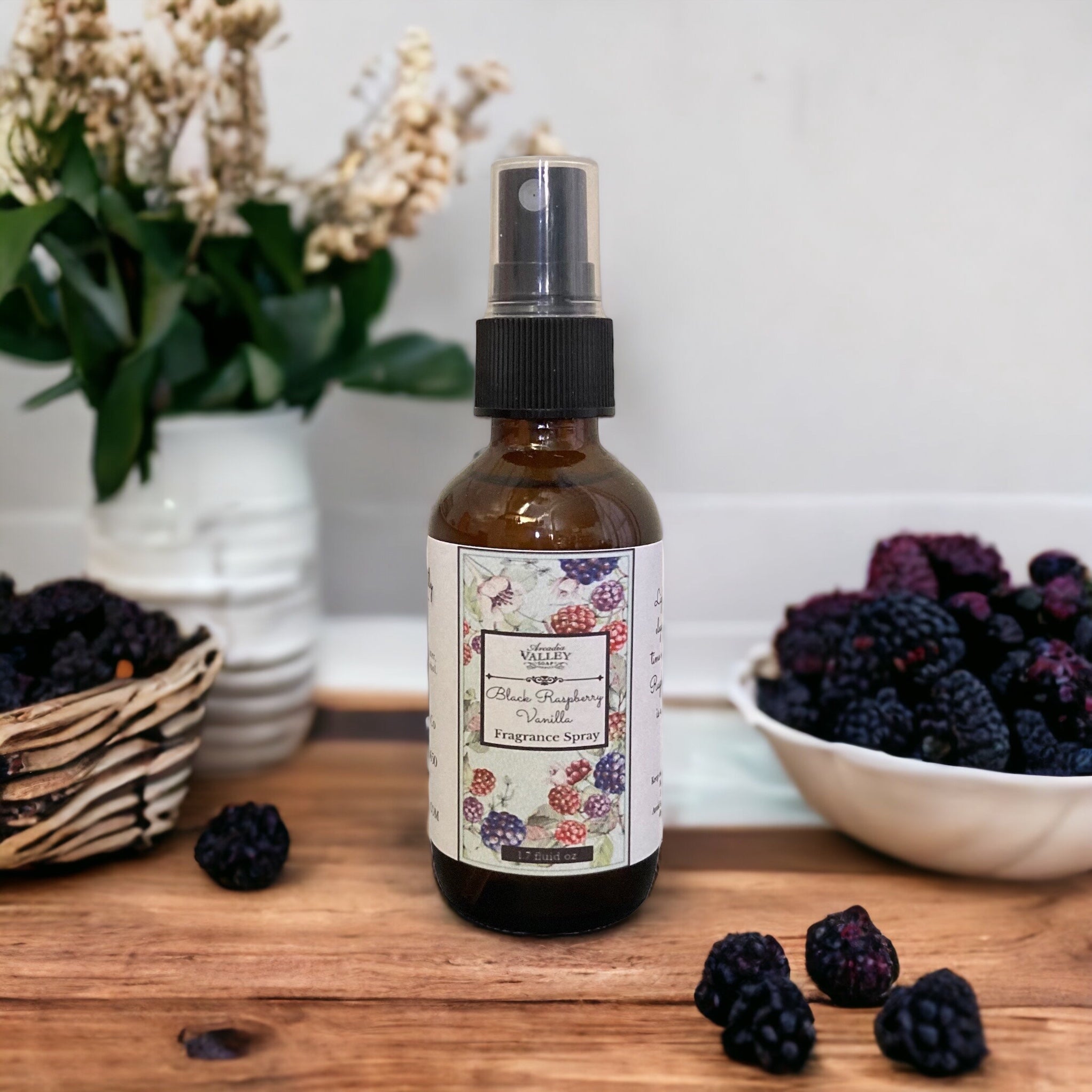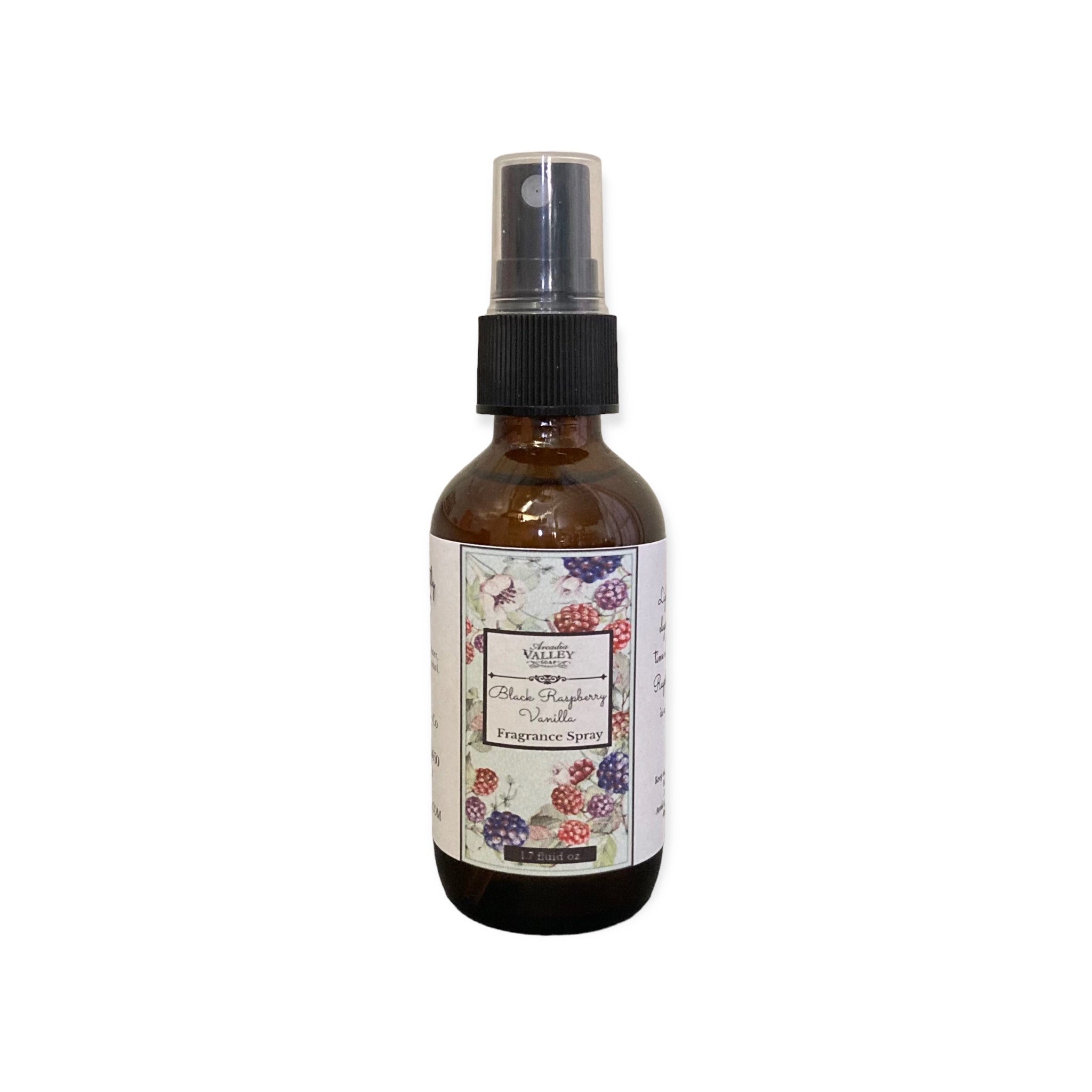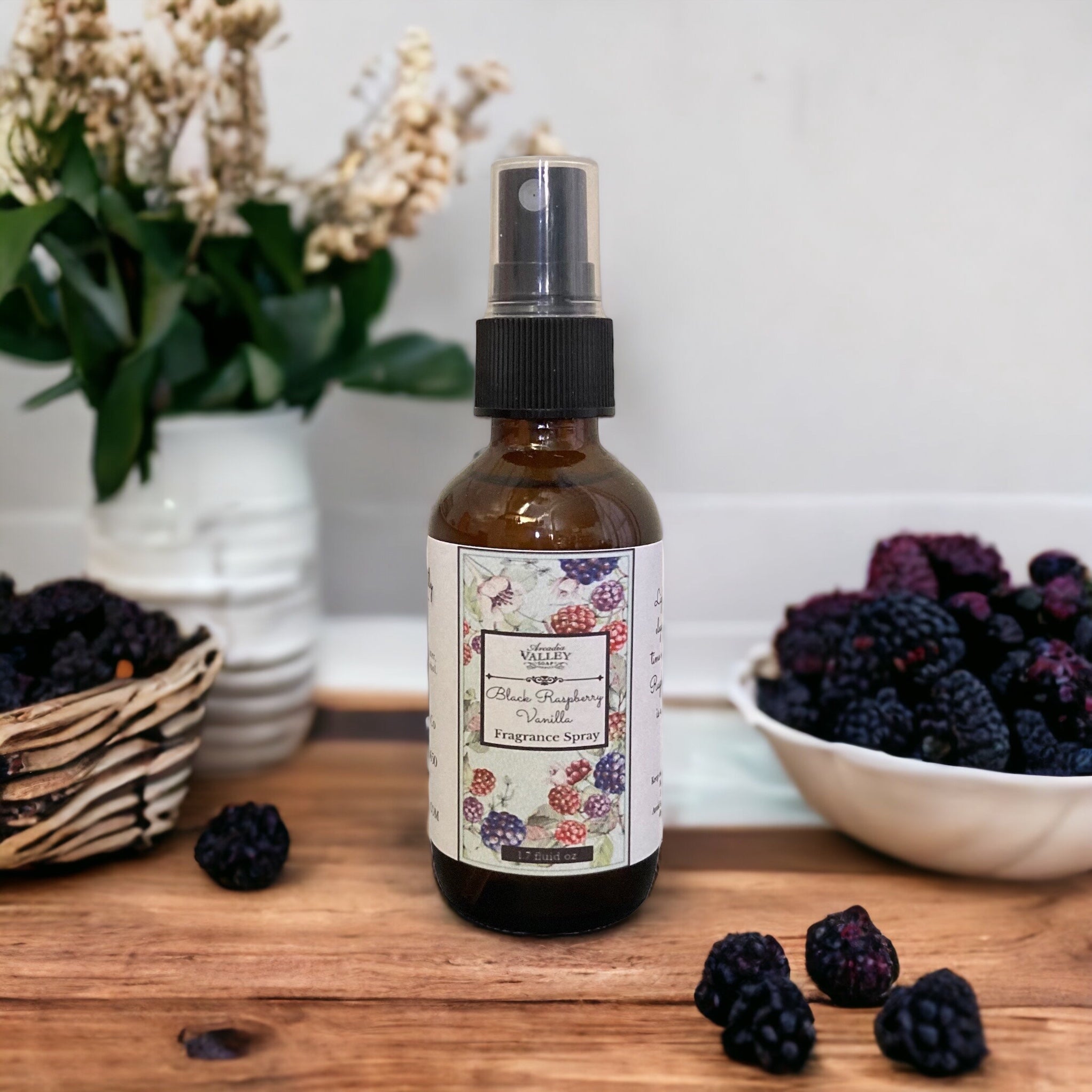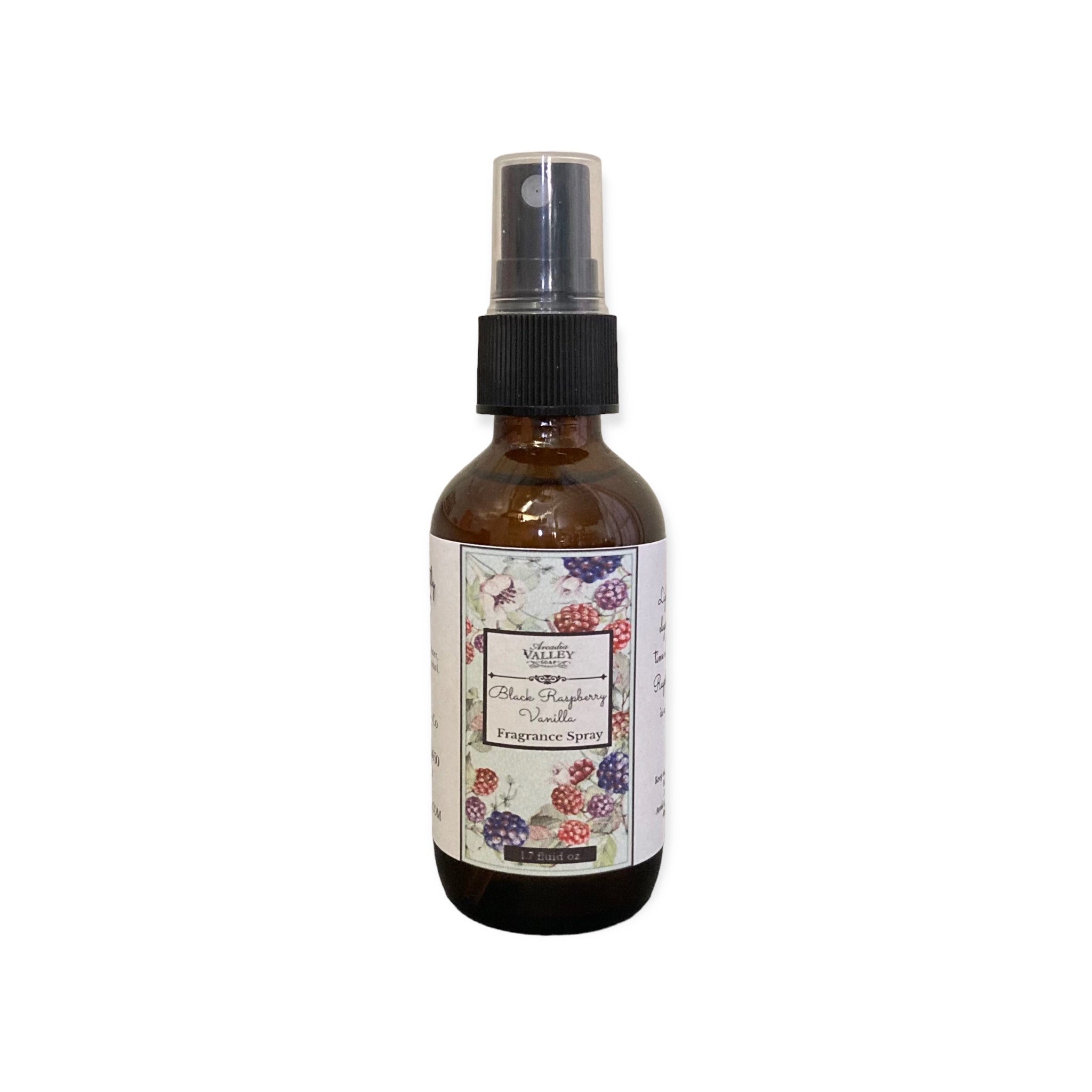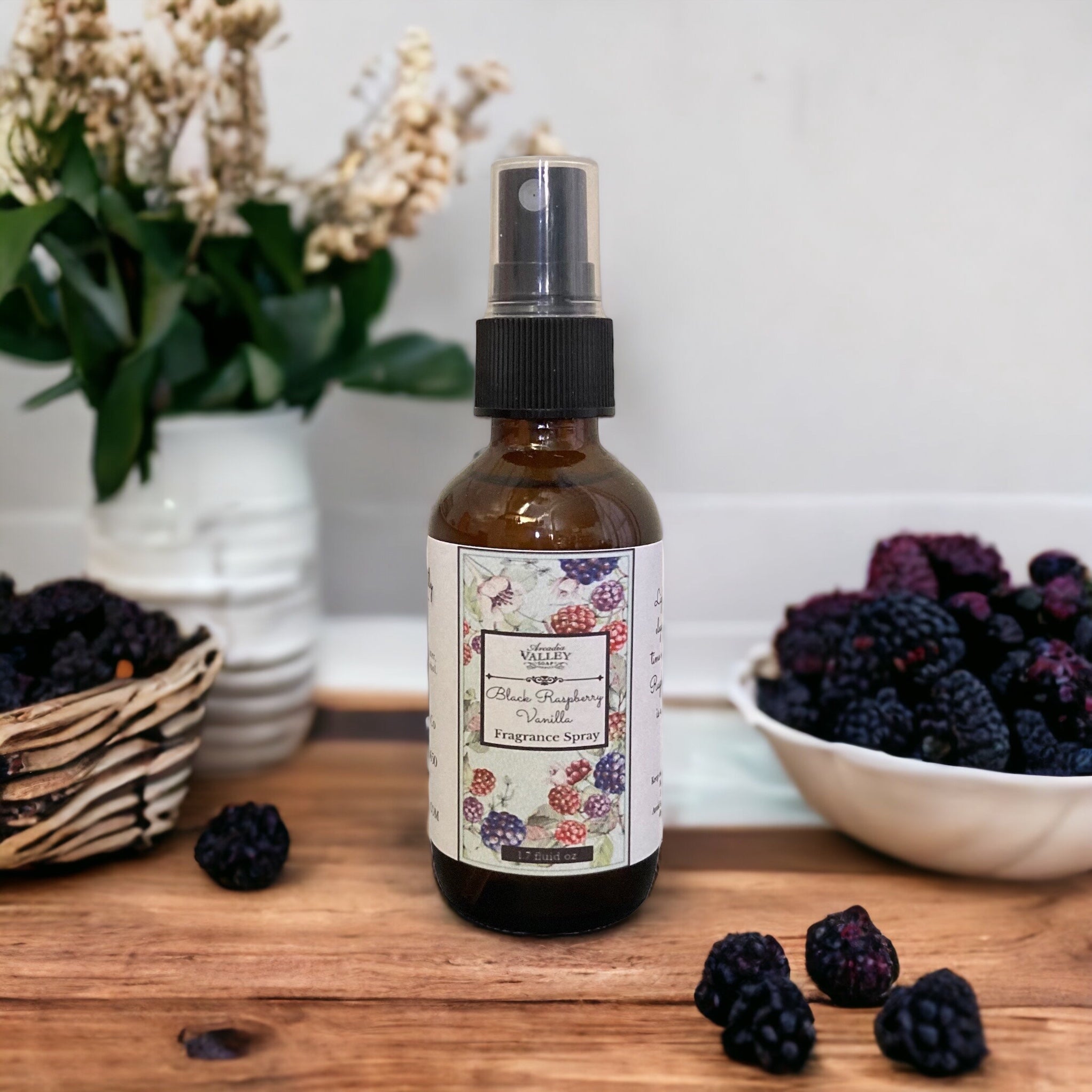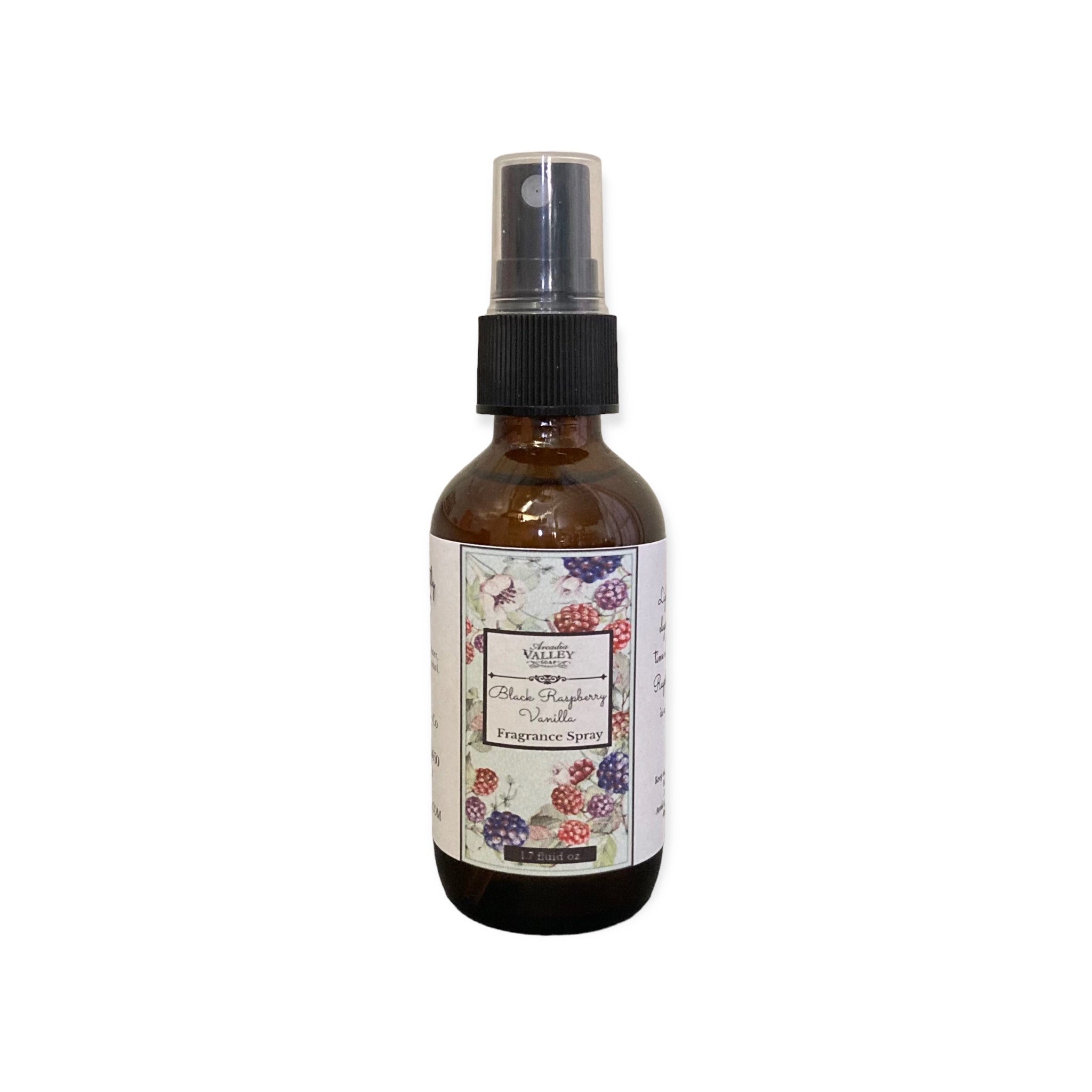 Black Raspberry Vanilla Fragrance Spray
Think tart juicy black raspberries with vanilla ice cream! It's a wonderful fragrance to lift your mood wherever you go. 
Enjoy this scent as a room freshener, in the car, on your pillow, in the office or as a body spray.
1.7 ounce amber glass bottle with black plastic mister.