Buy any 10 BARS of soap and receive a 10% discount automatically!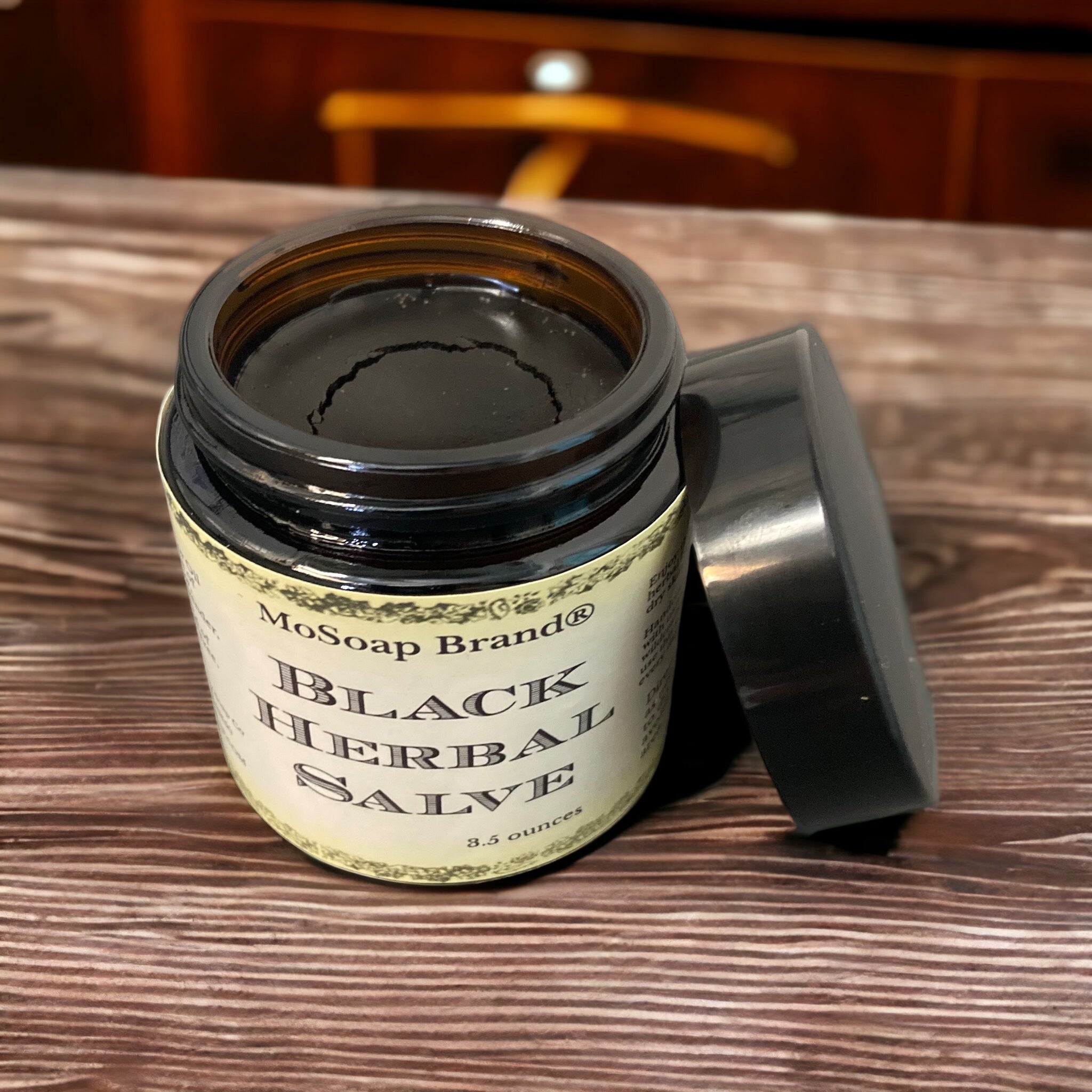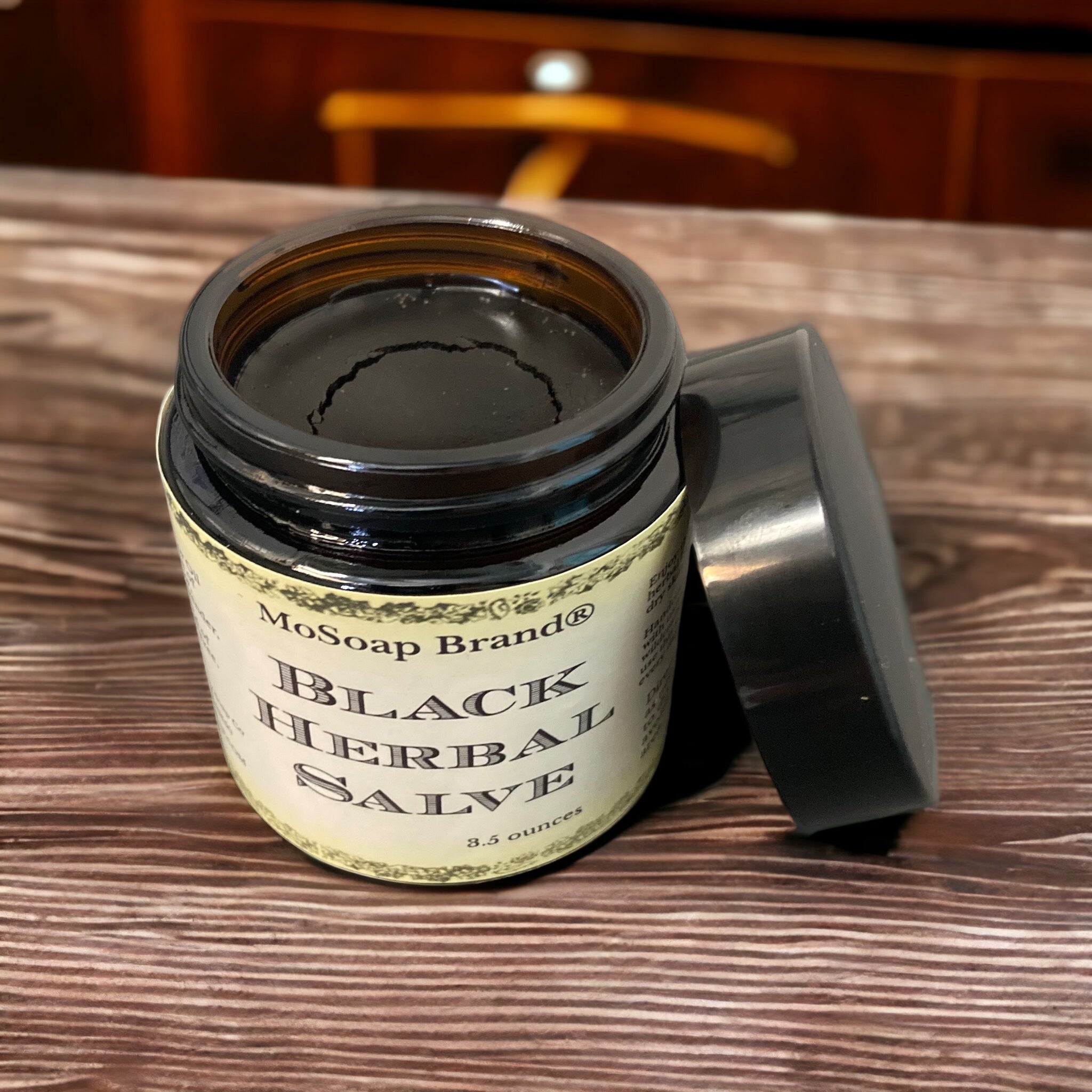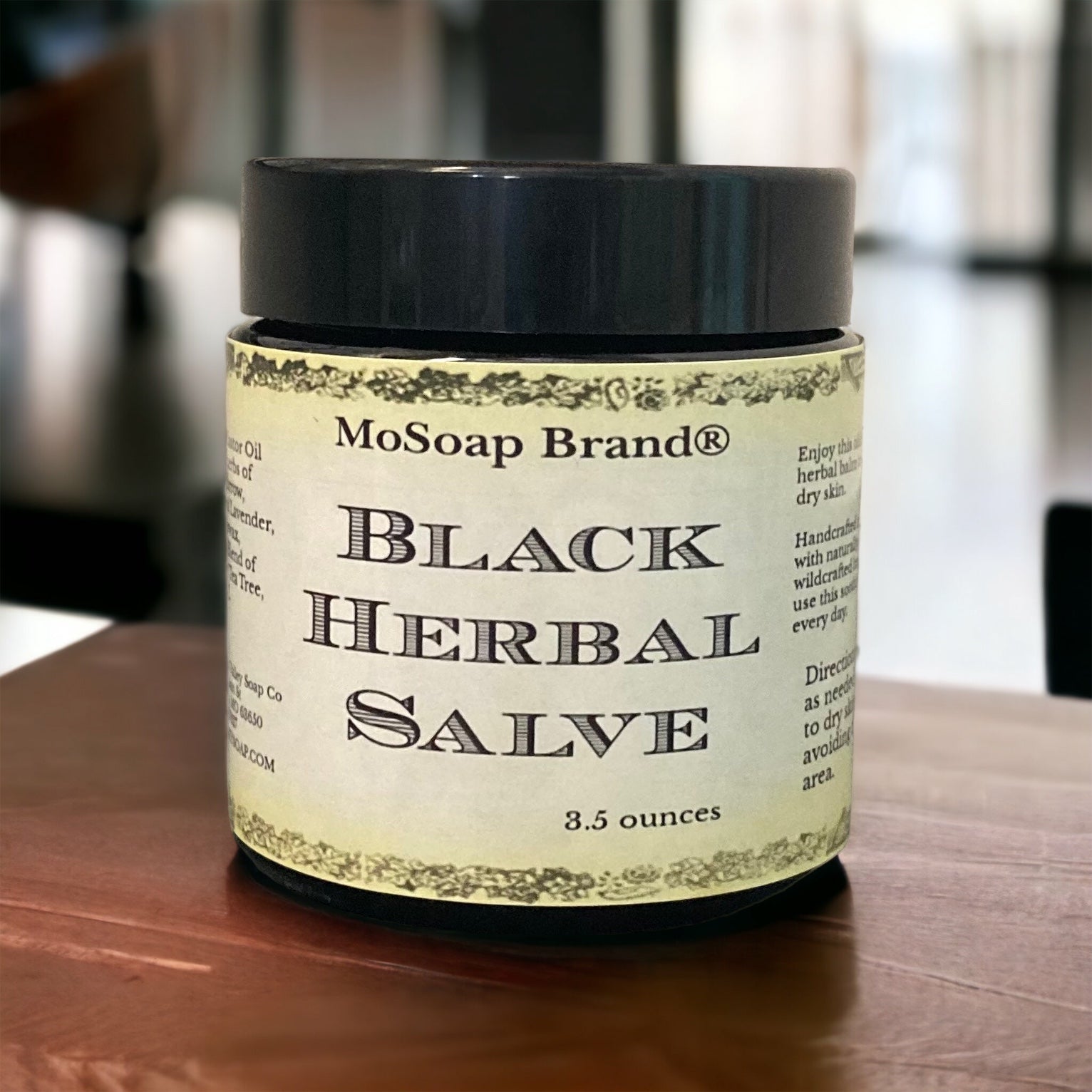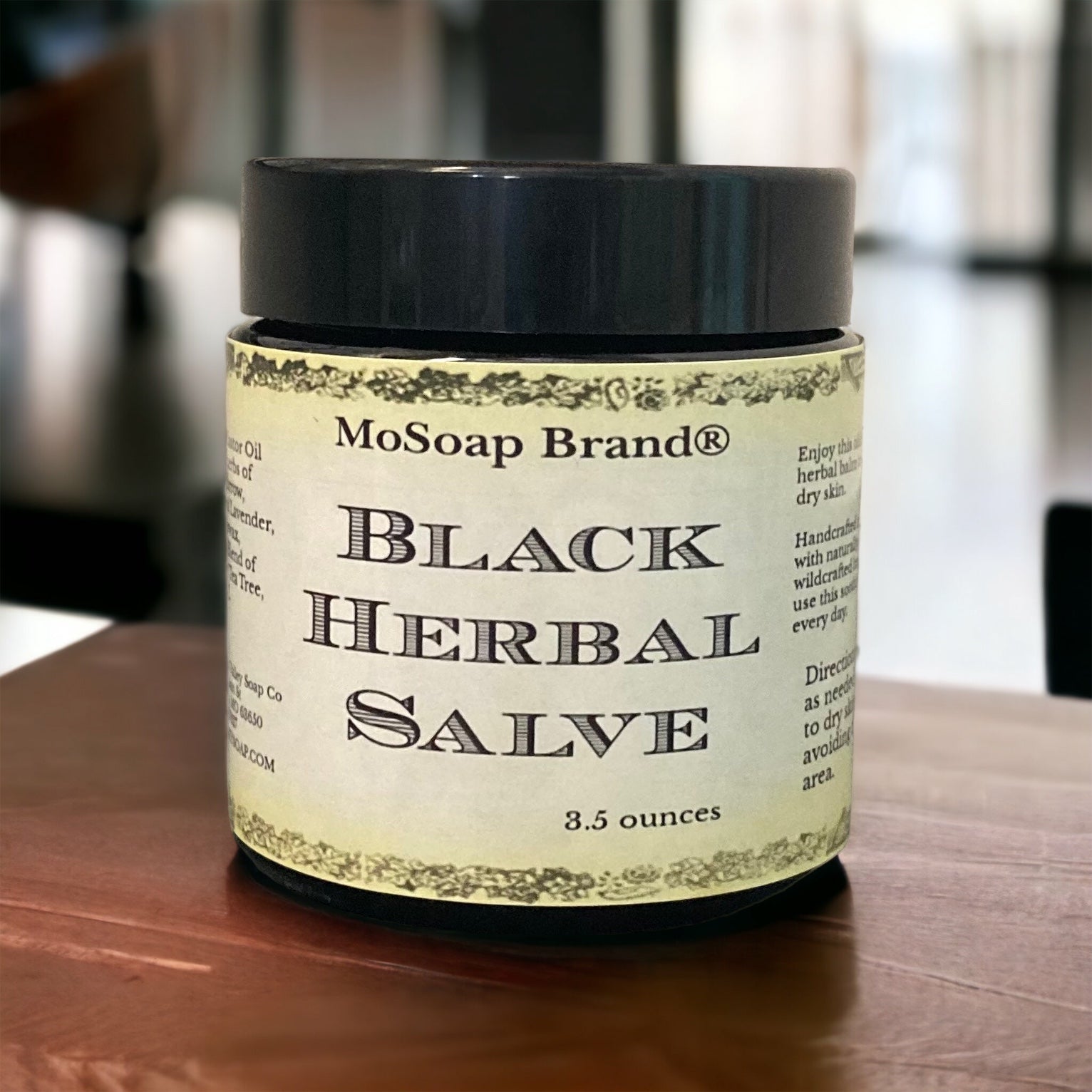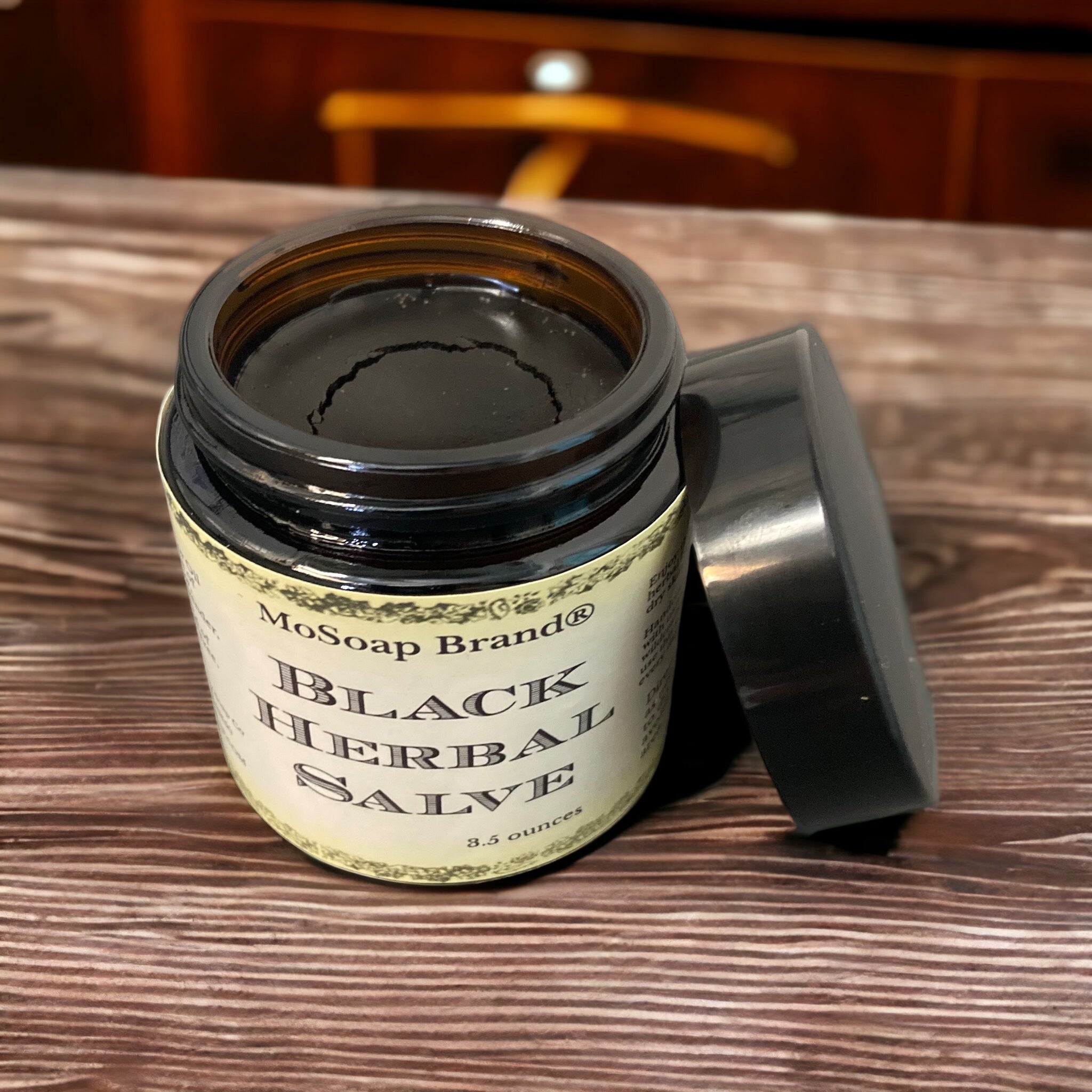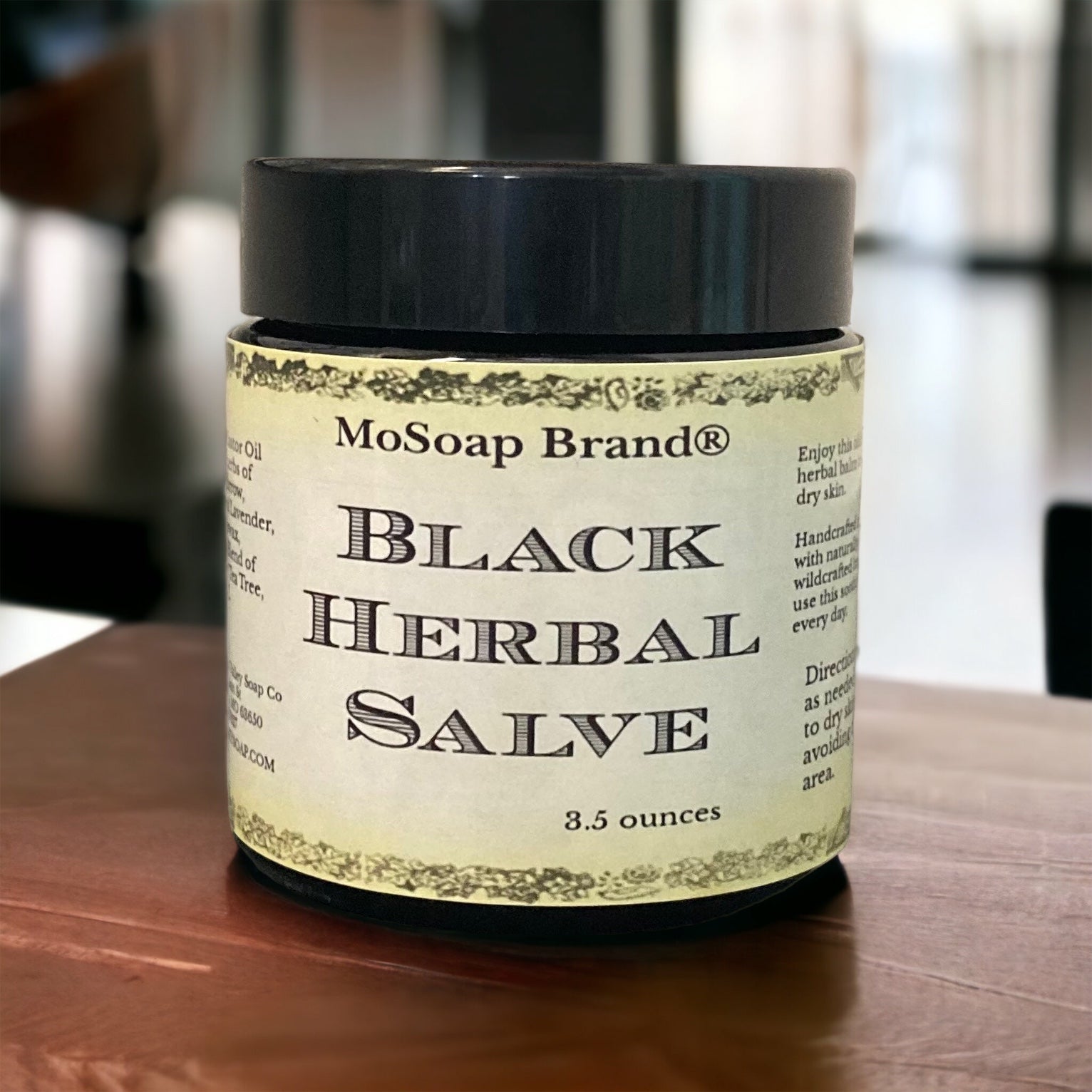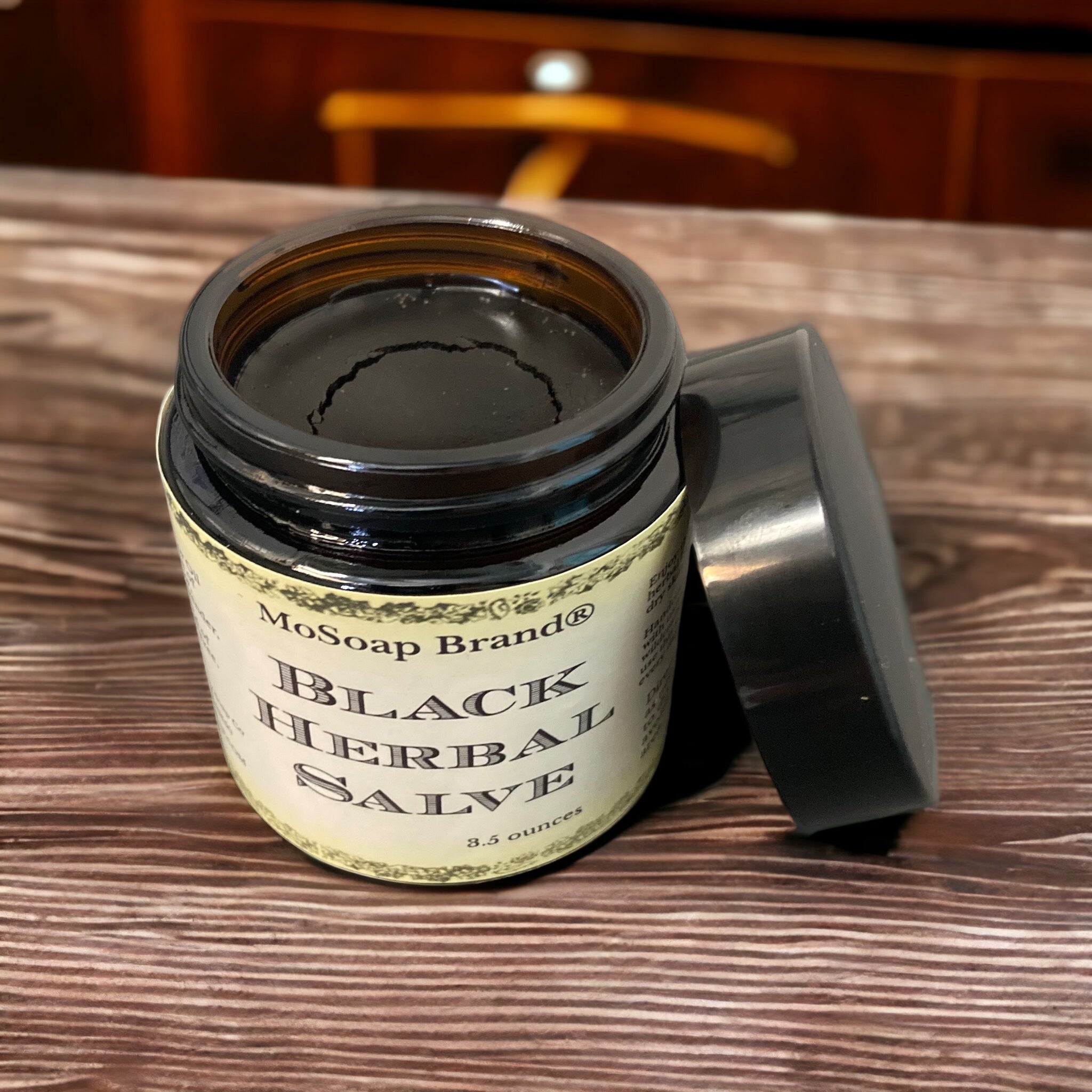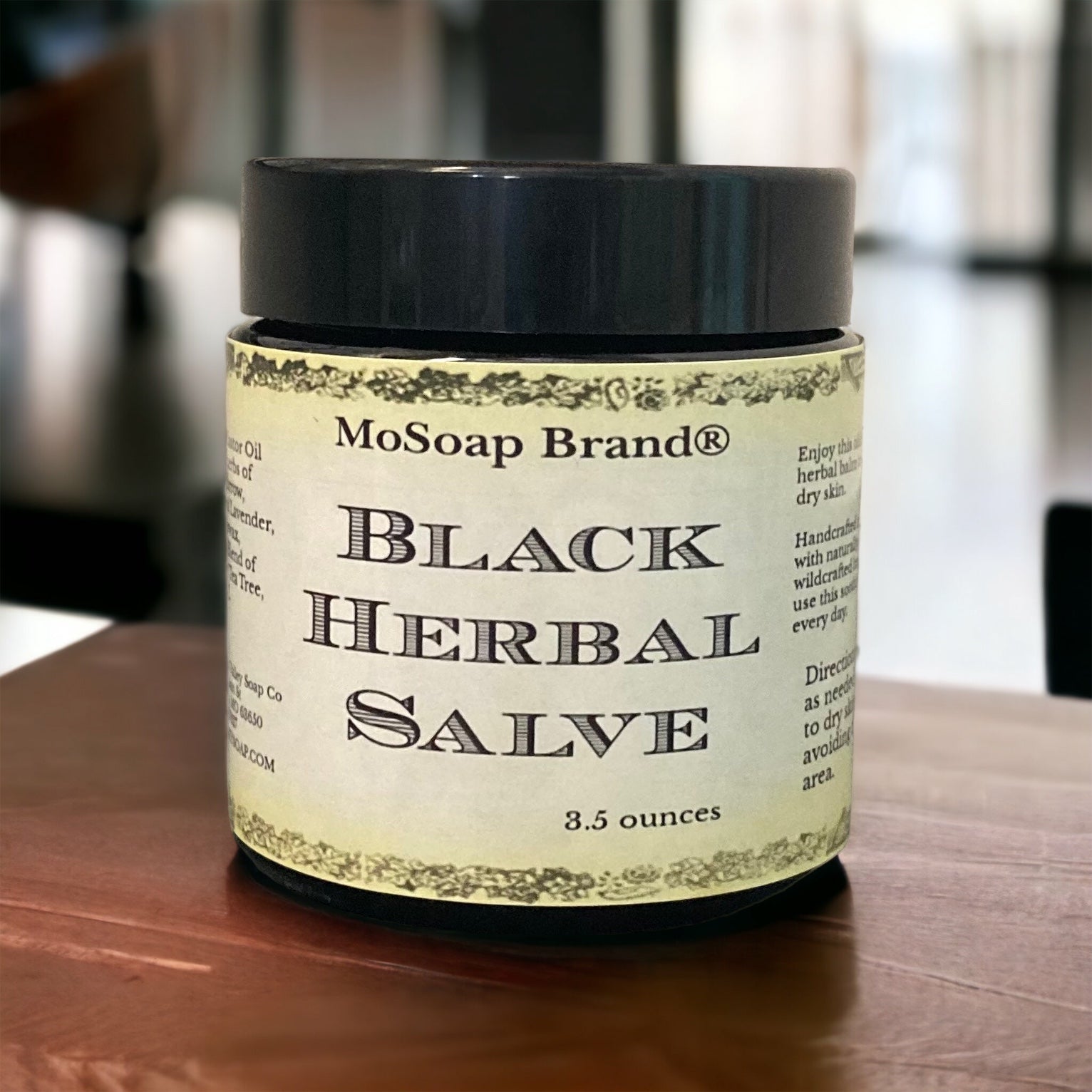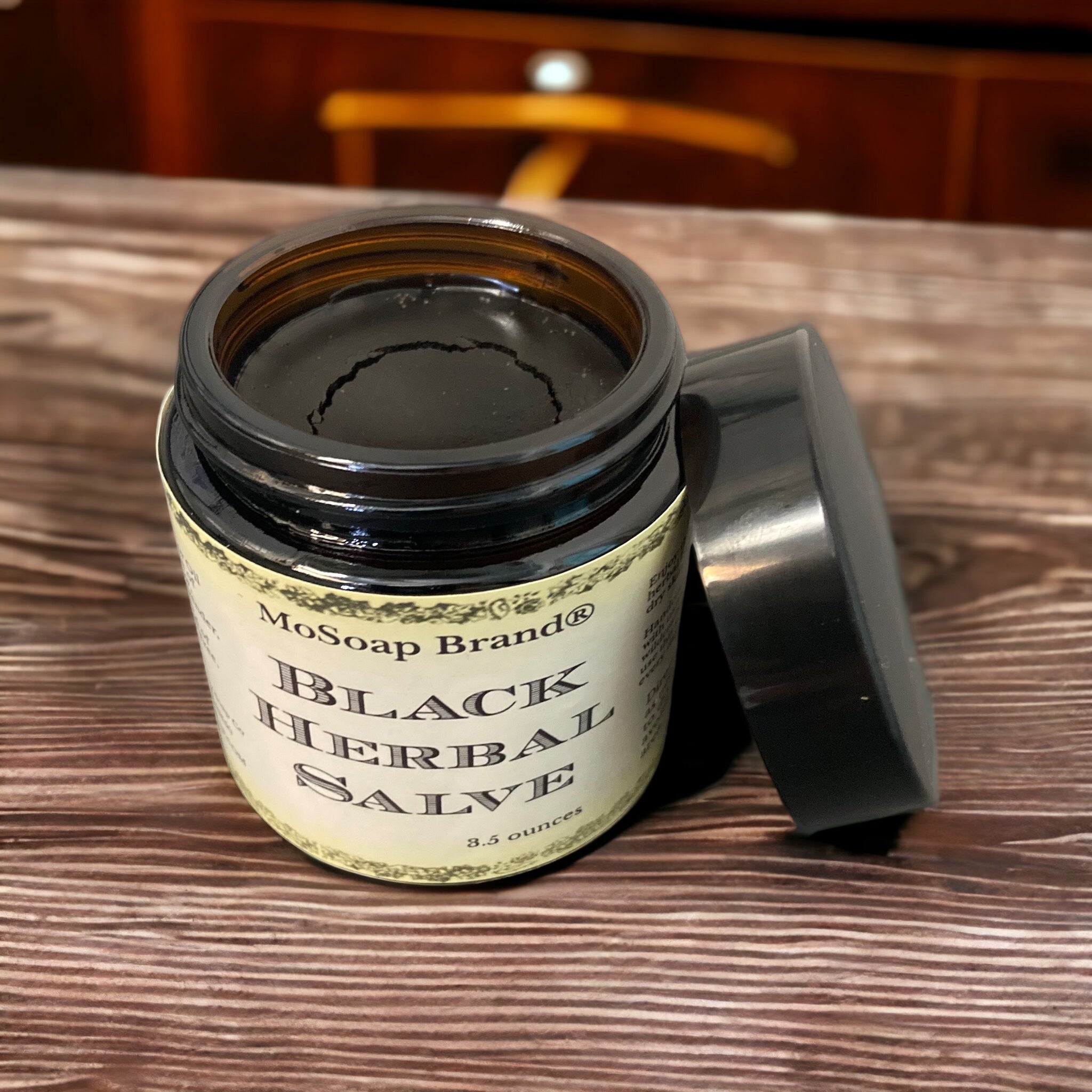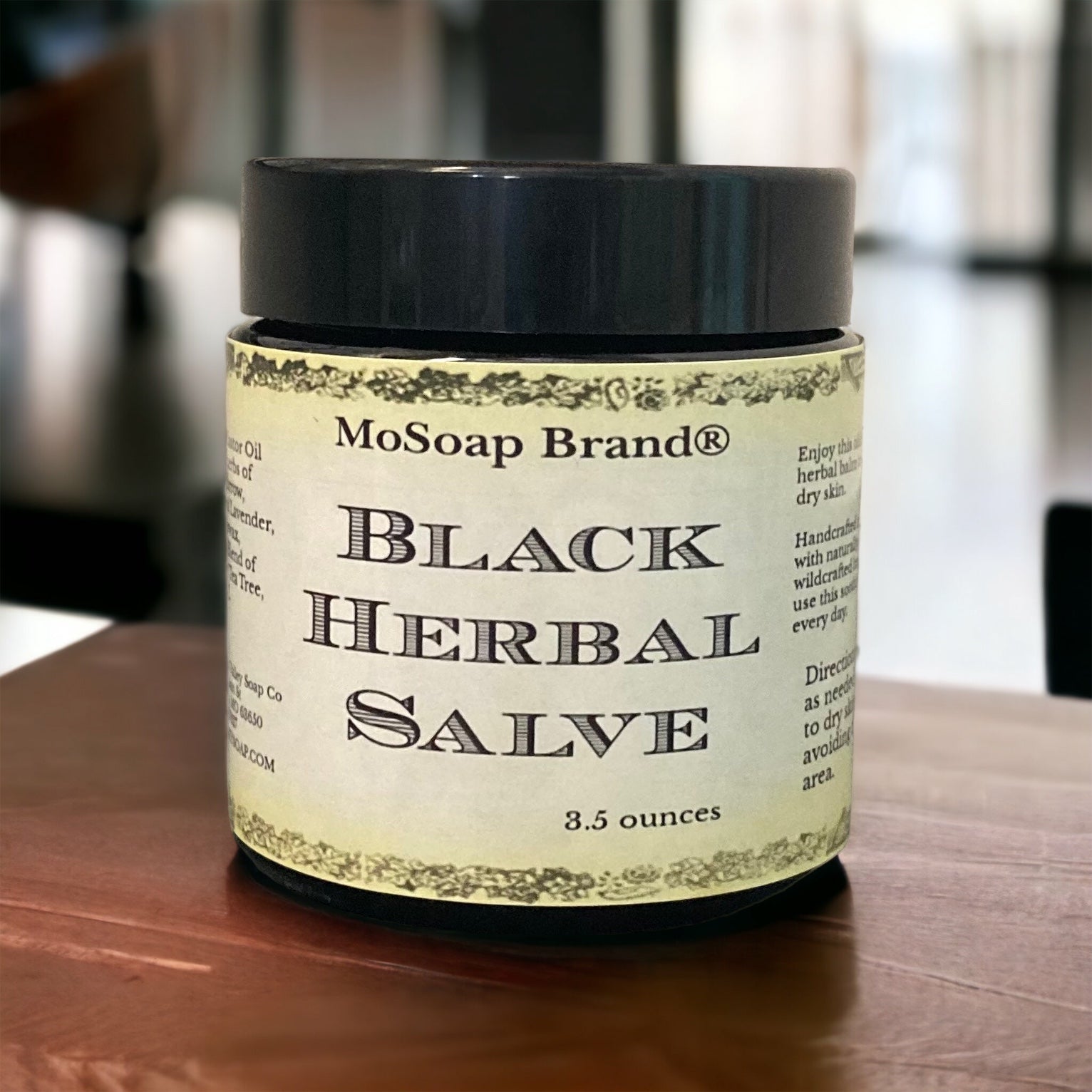 Black Herbal Salve
Great for dry, cracked hands and feet.

Our special blend of rich castor oil infused with wildcrafted herbs plus Swedish pine tar creates a soothing hand or foot cream style balm. It's a thick herbal salve that can be used for a variety of purposes. Herbs included in our family recipe are Red Clover, Yarrow, Calendula and Lavender all of which are grown on in Missouri.
3.5 ounce amber glass jar
Ingredients: Castor Oil infused with herbs, Pine Tar, Beeswax, Essential Oil Blend of Lavender and Tea Tree, and Vitamin E