Buy any 10 BARS of soap and receive a 10% discount automatically!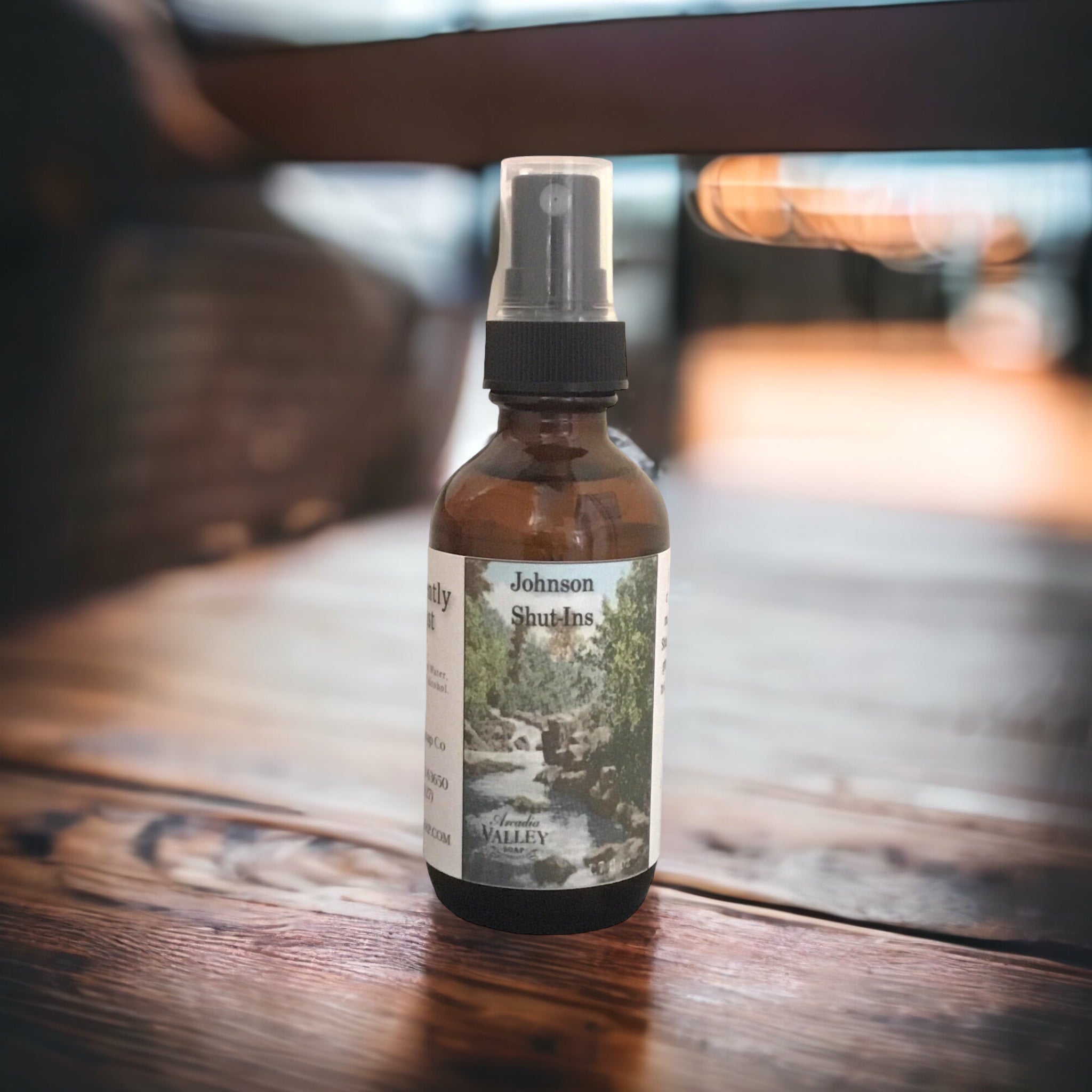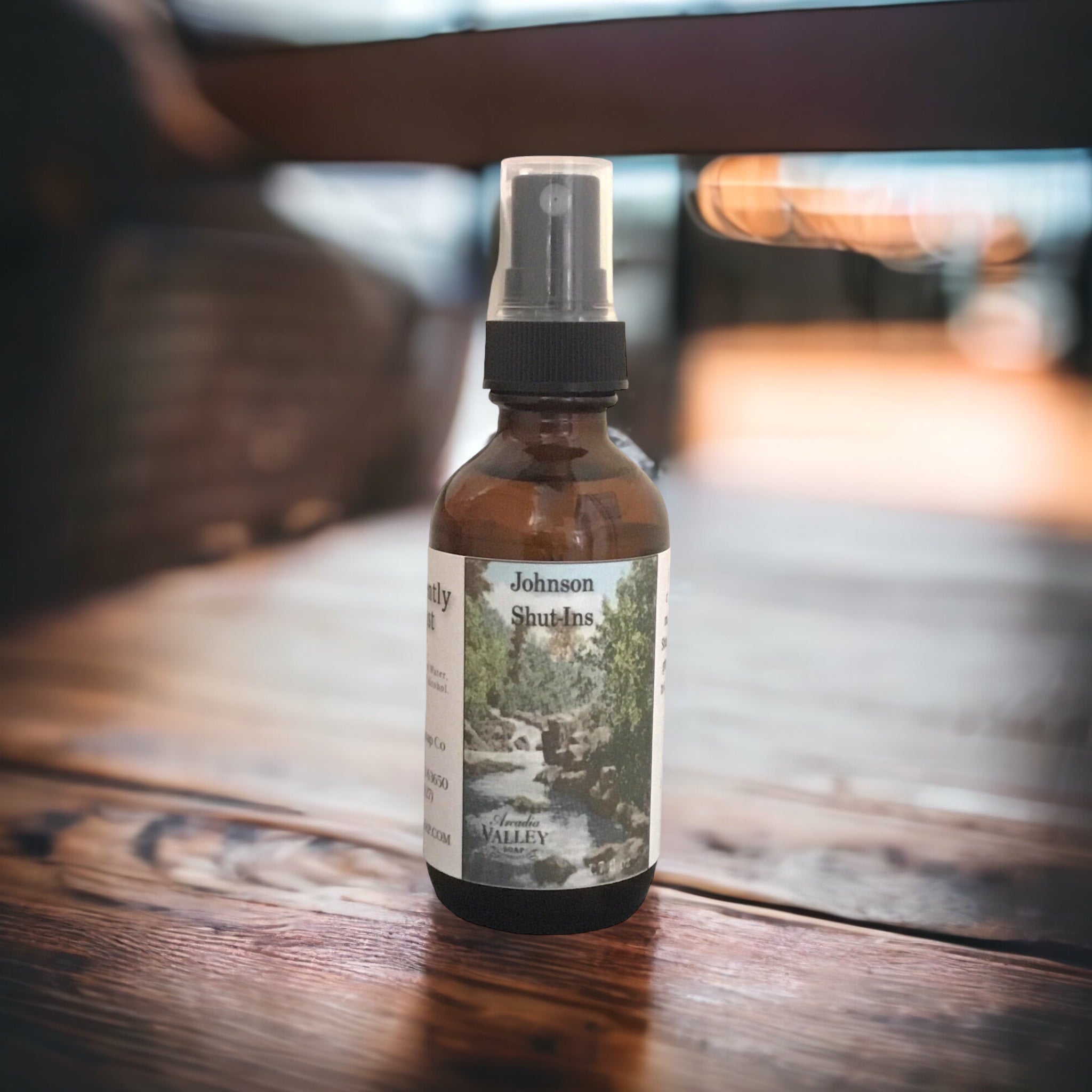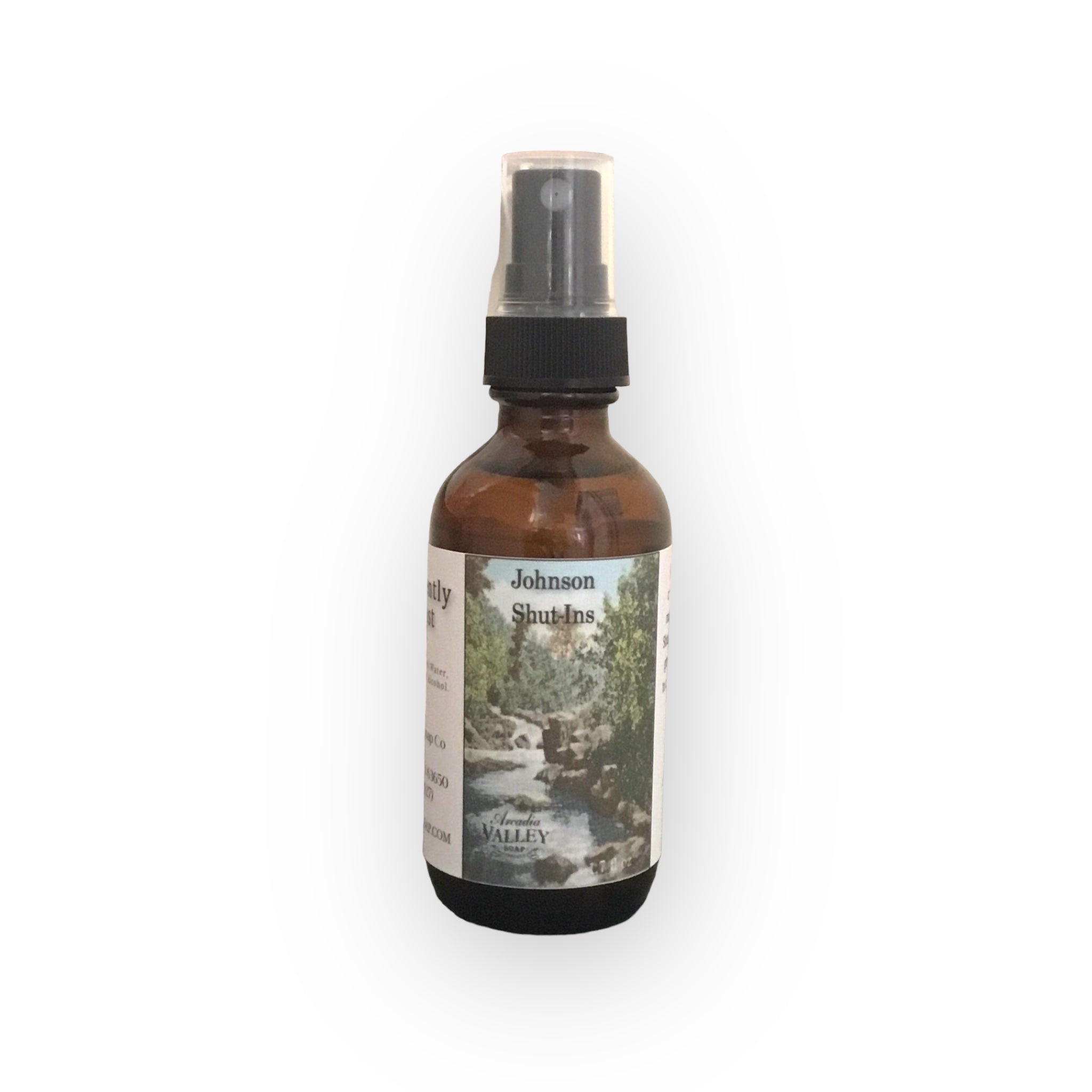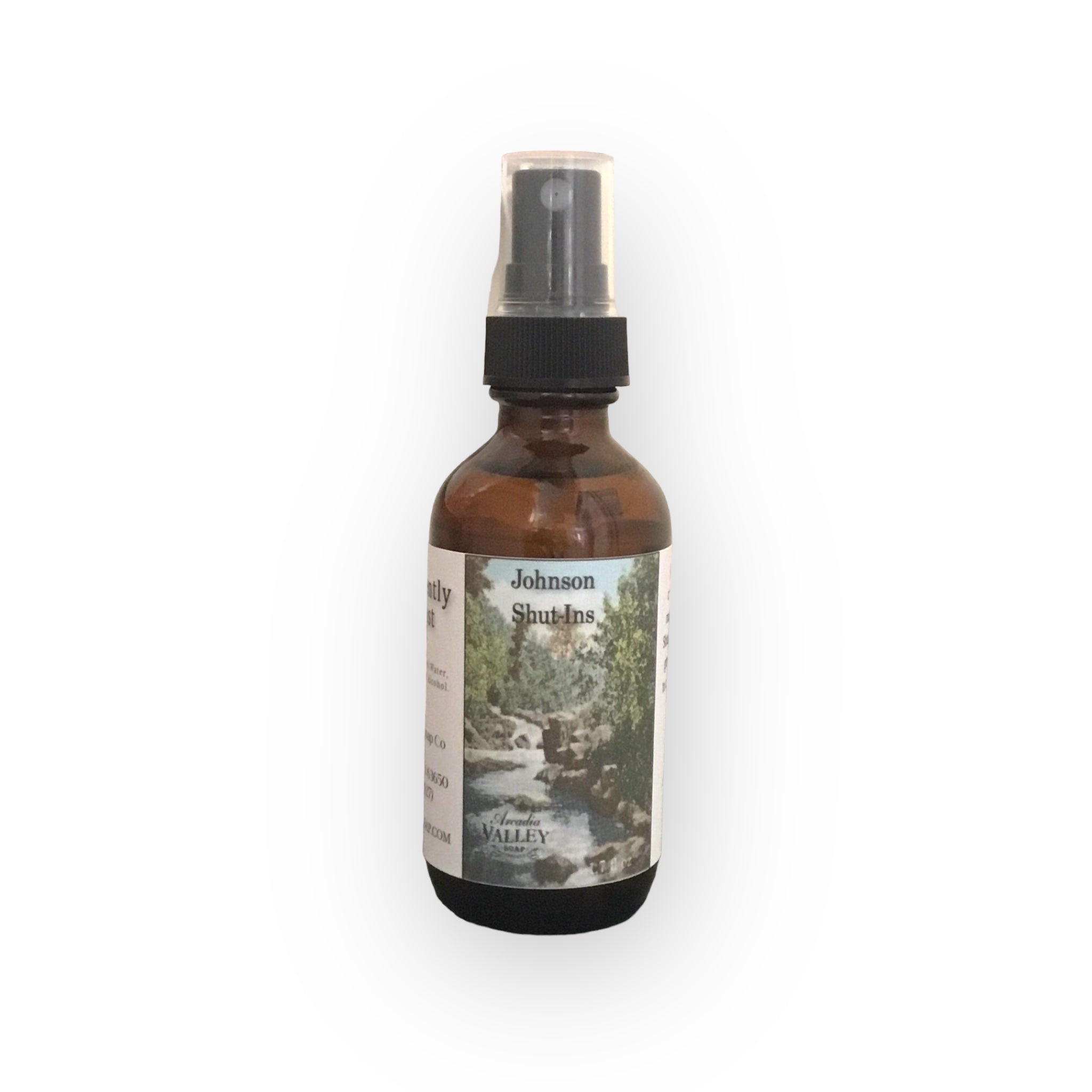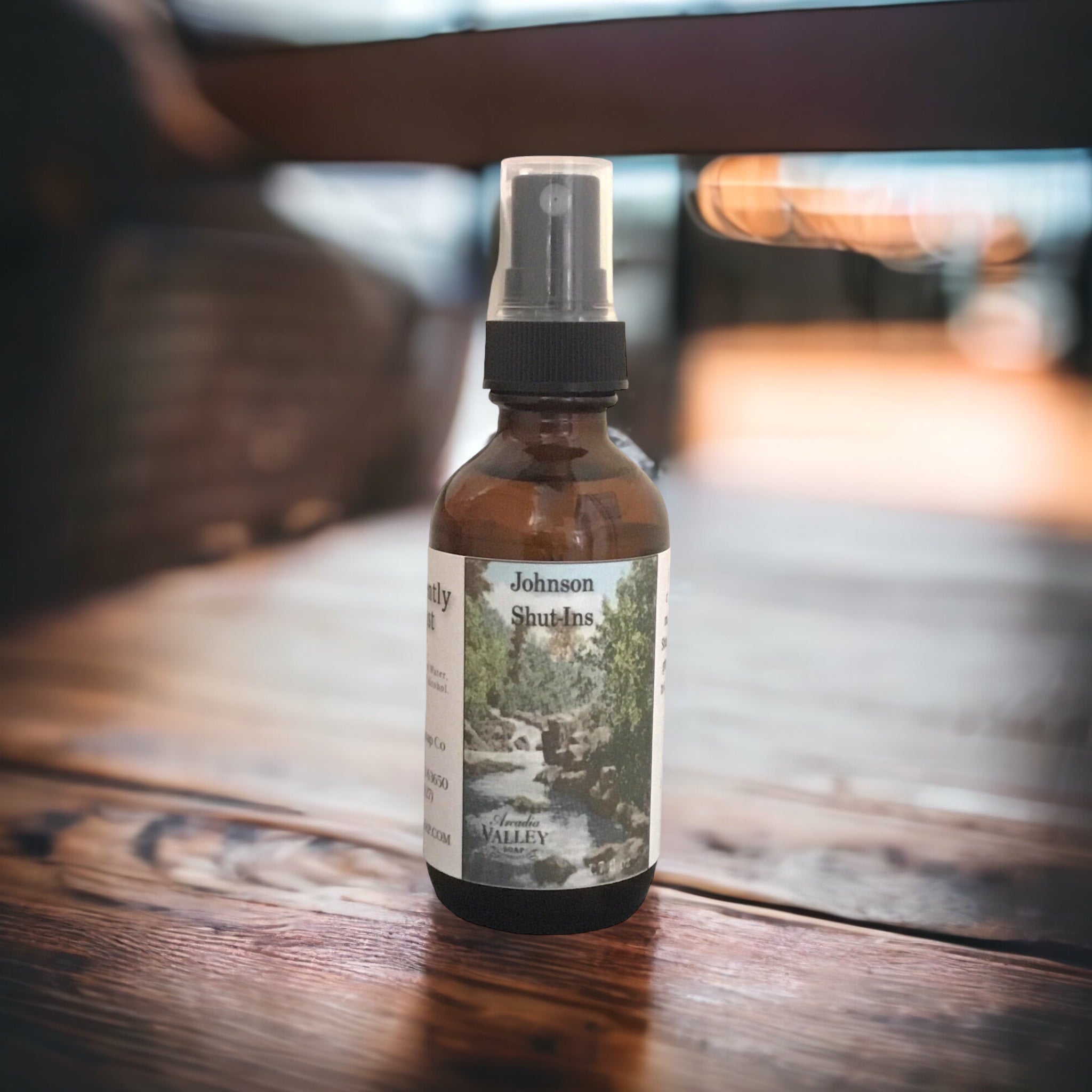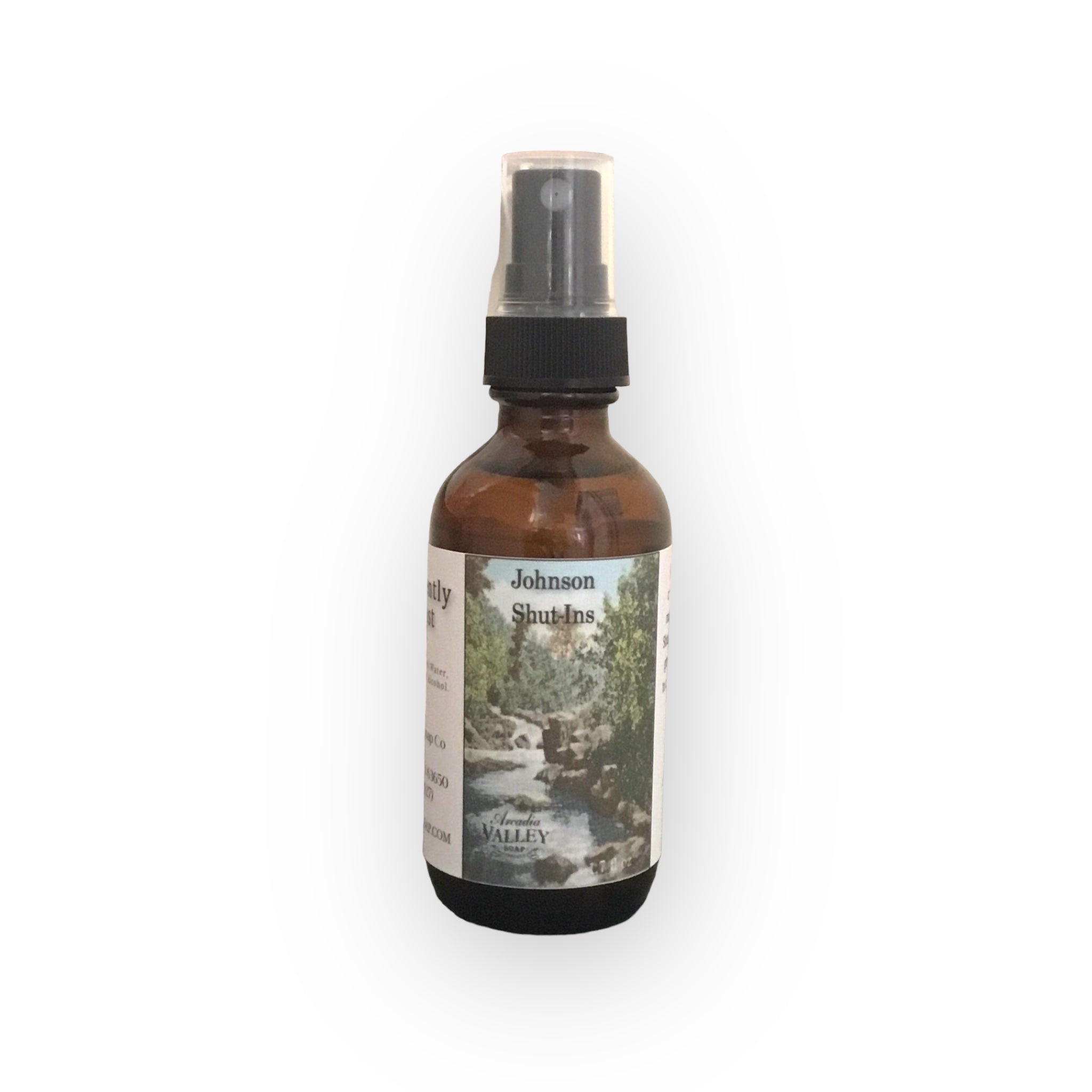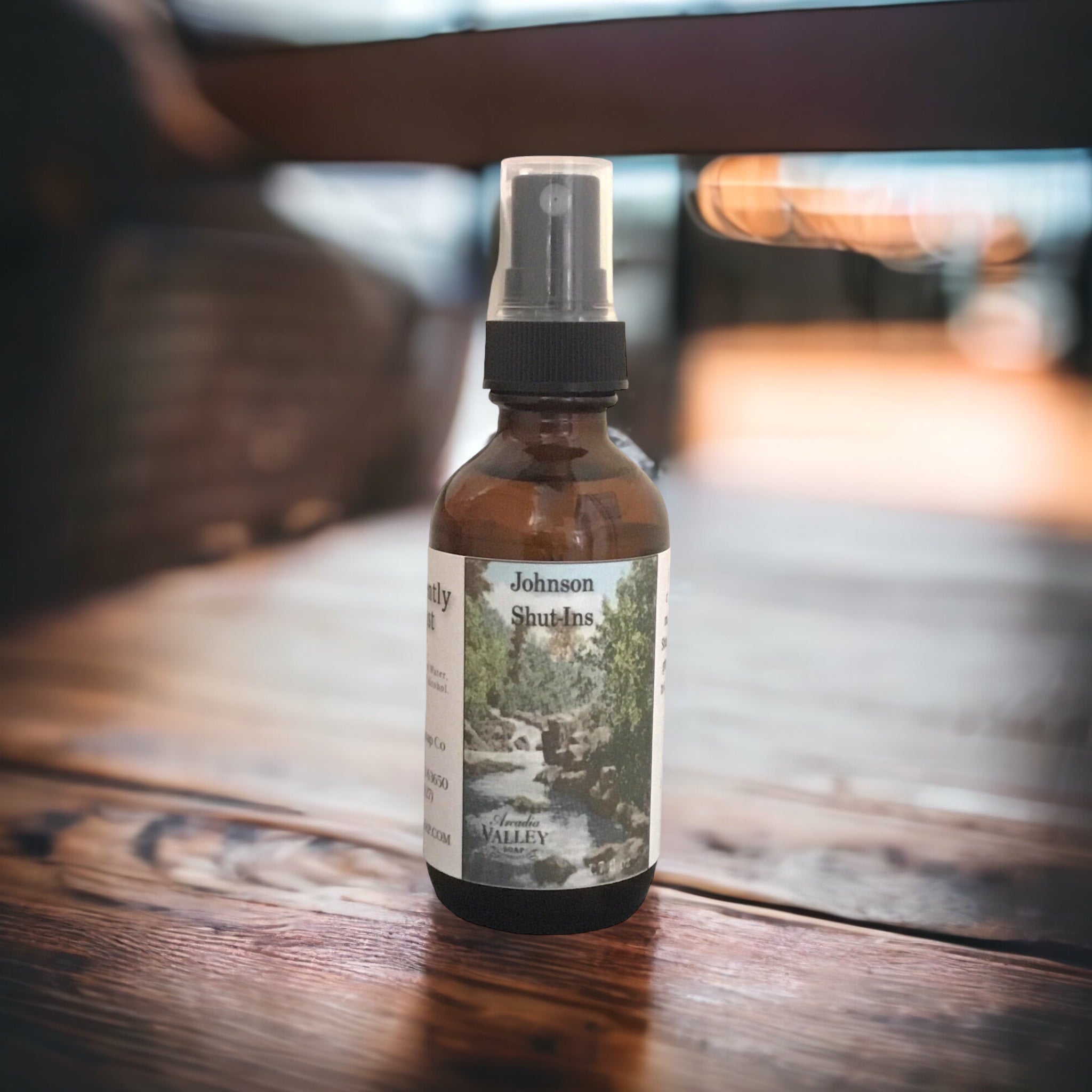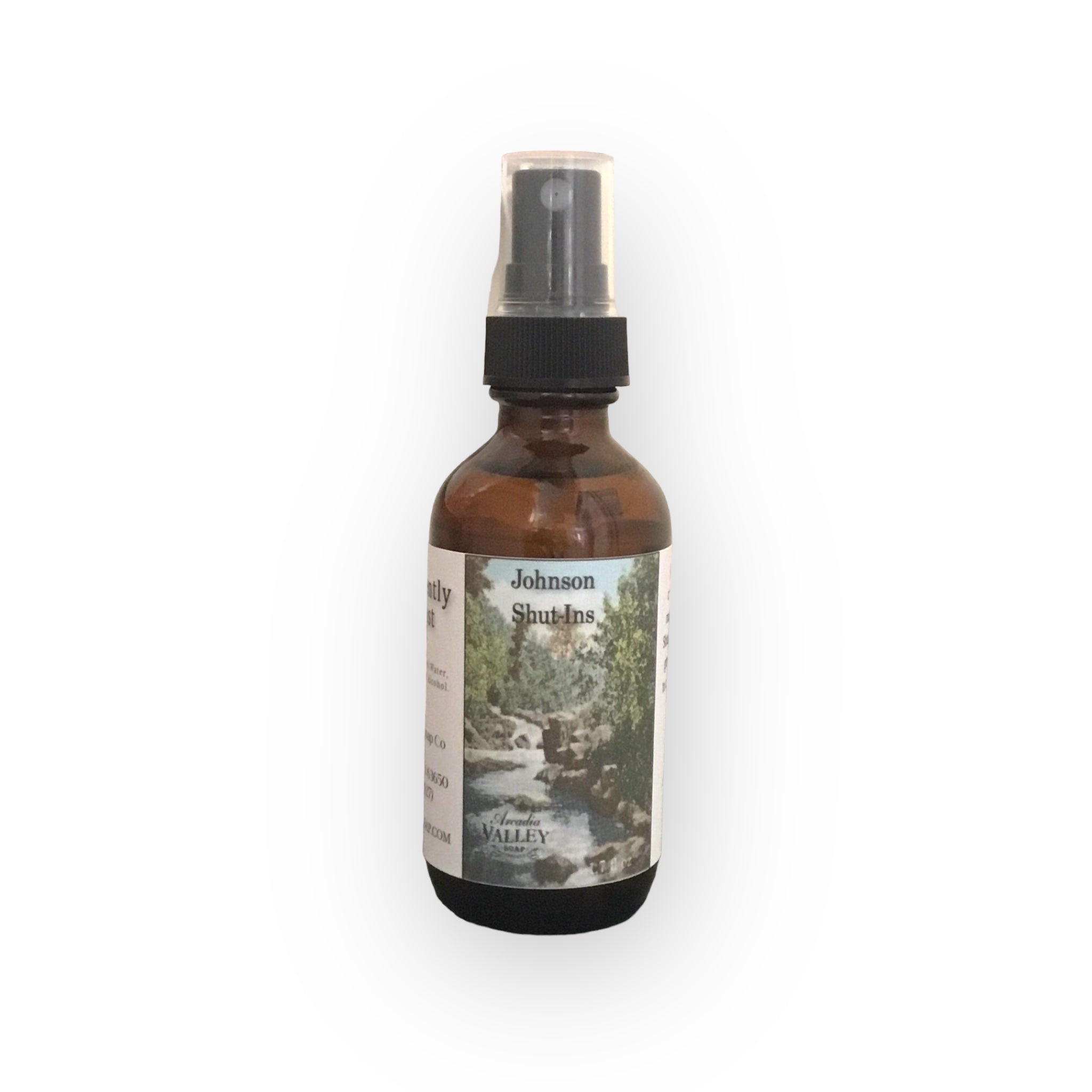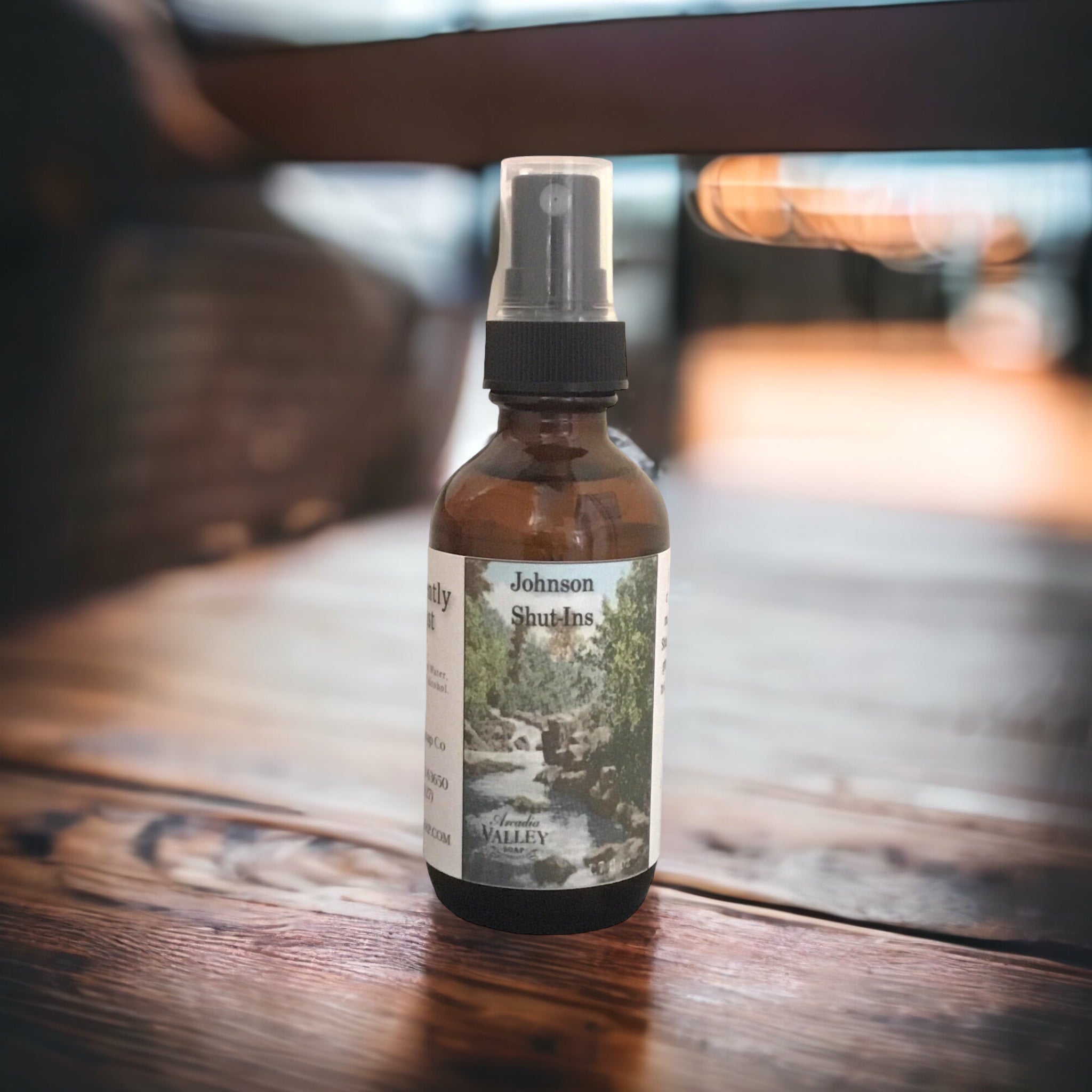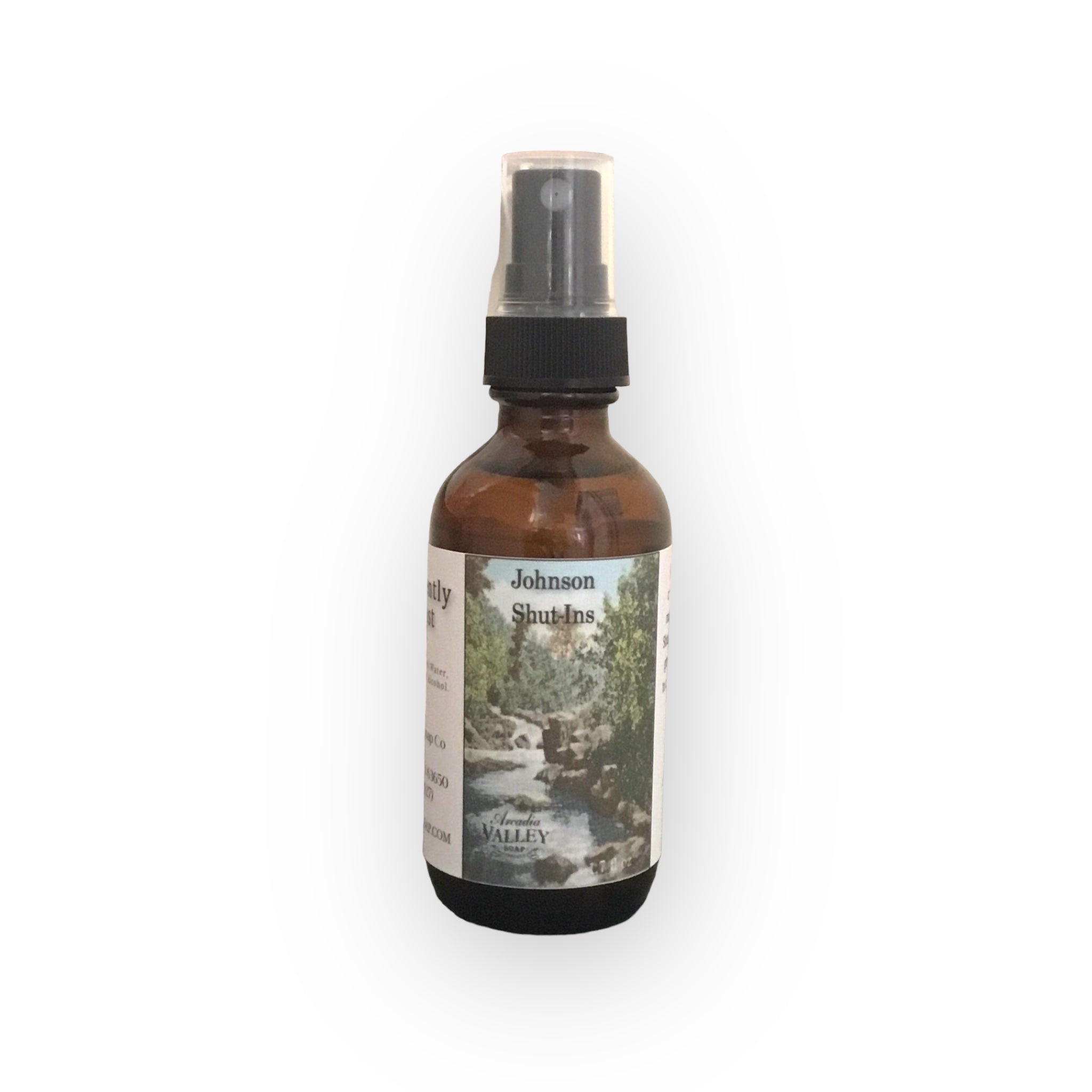 Johnson's Shut Ins Fragrance Spray
Whether playing in water rushing by over huge boulders or strolling down the wooden path, we couldn't think of a better fragrance combination than white tea and ginger to remind us of a day at Johnson Shut Ins State Park!  Use as a room freshener, on your pillow, in your car or as a body spray and enjoy a refreshing calm feeling with this aromatic mist  
1.7 ounce amber glass bottle with a black plastic mist sprayer.
Does not contain parabens or phthalates .
Distilled Water, Fragrance and Alcohol (preservative).