Buy any 10 BARS of soap and receive a 10% discount automatically!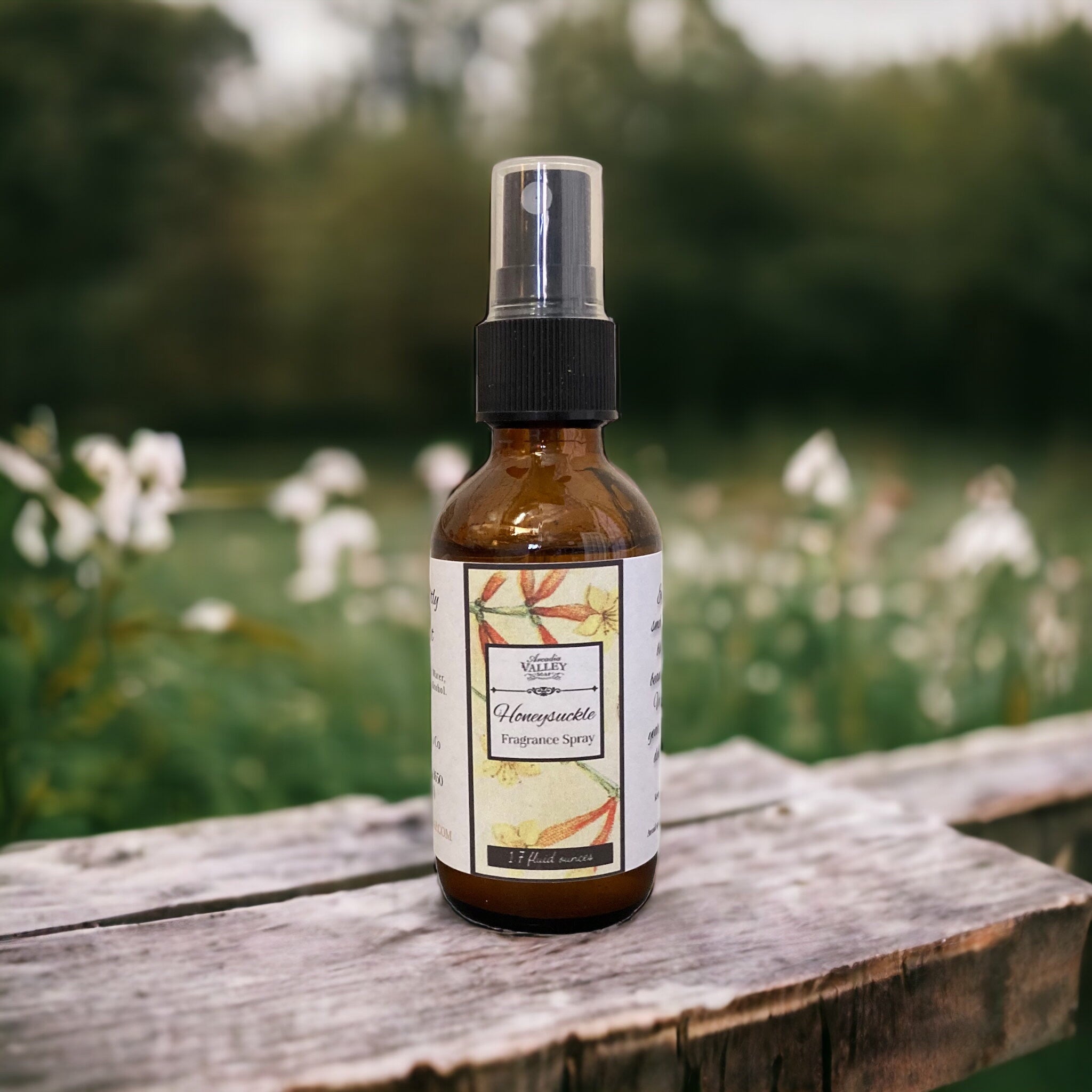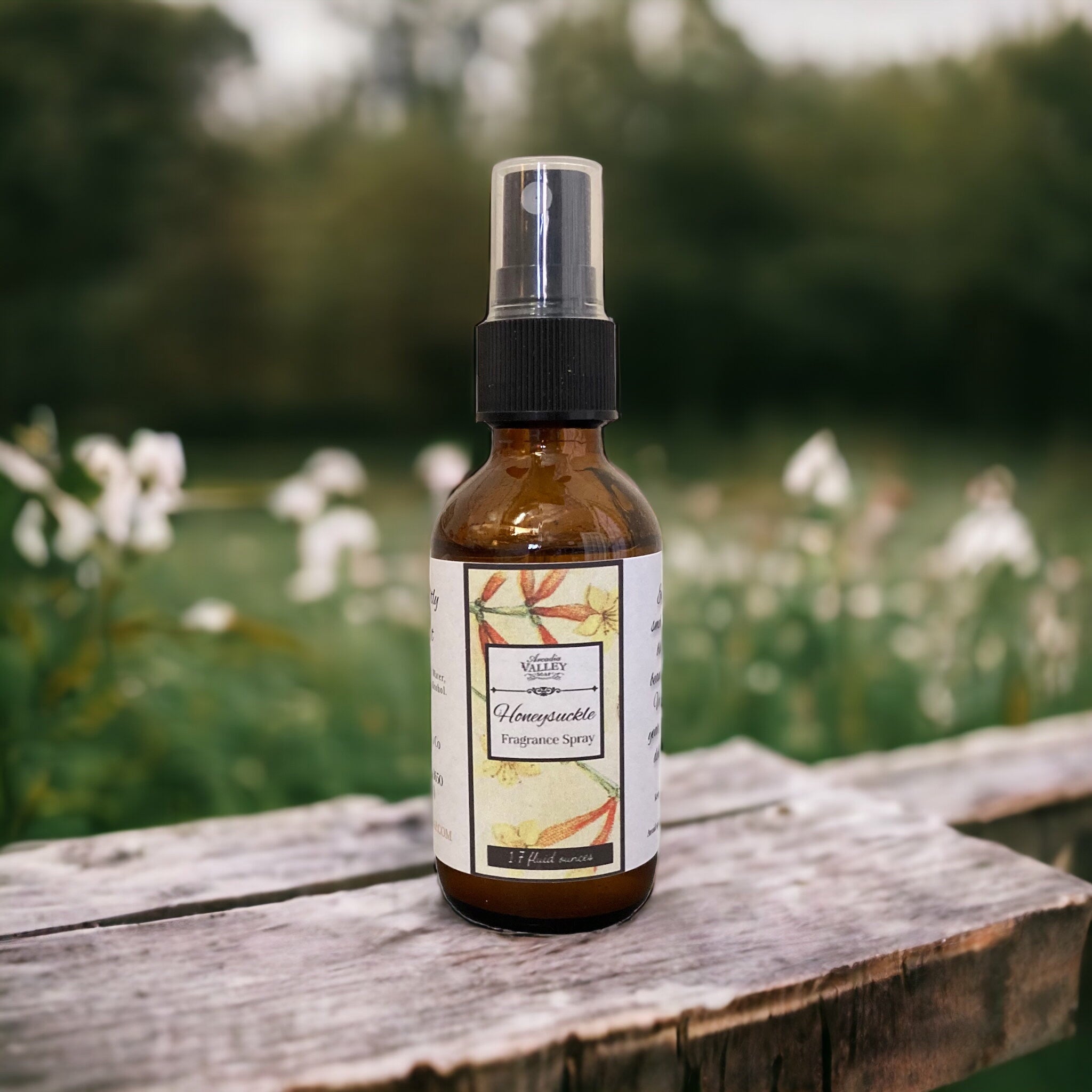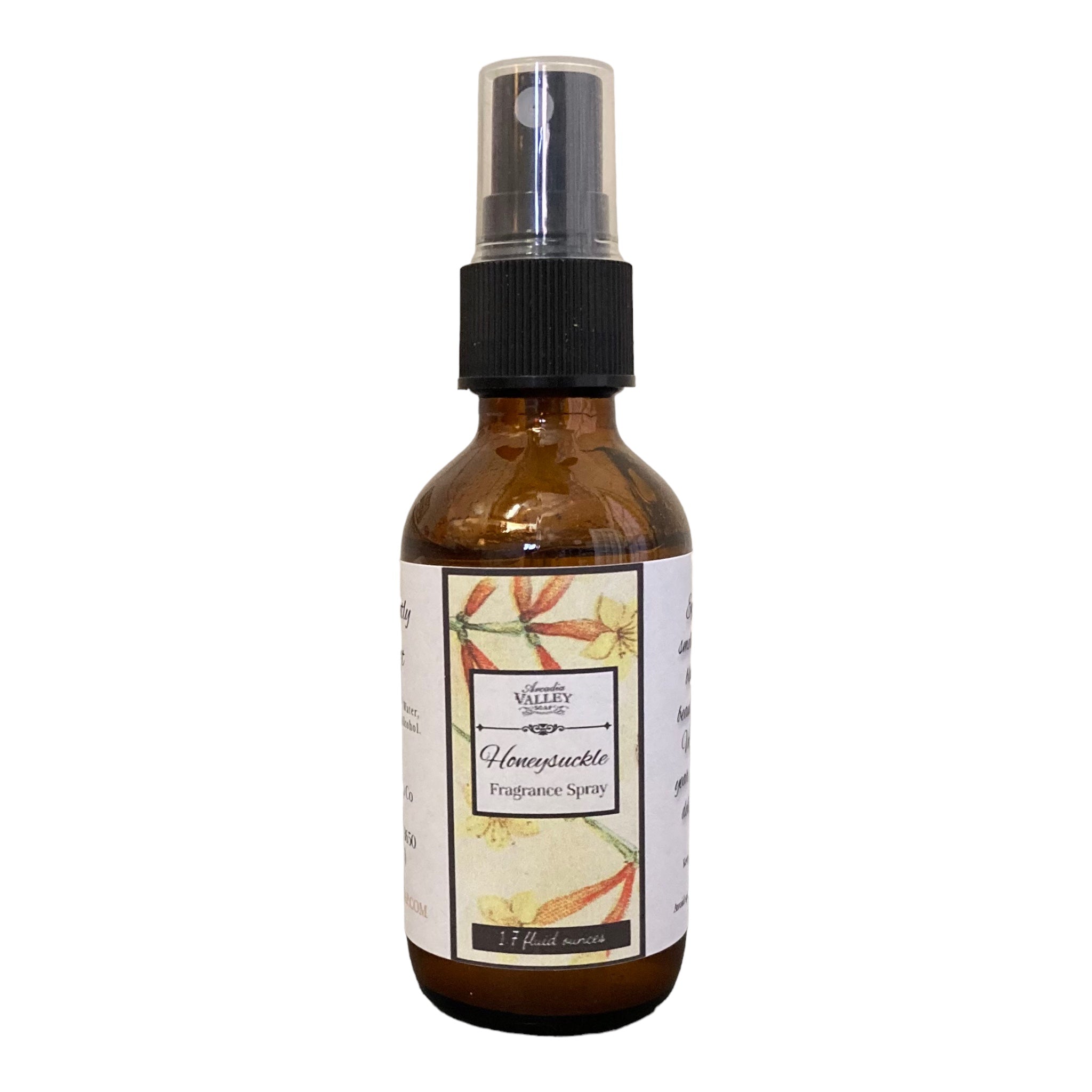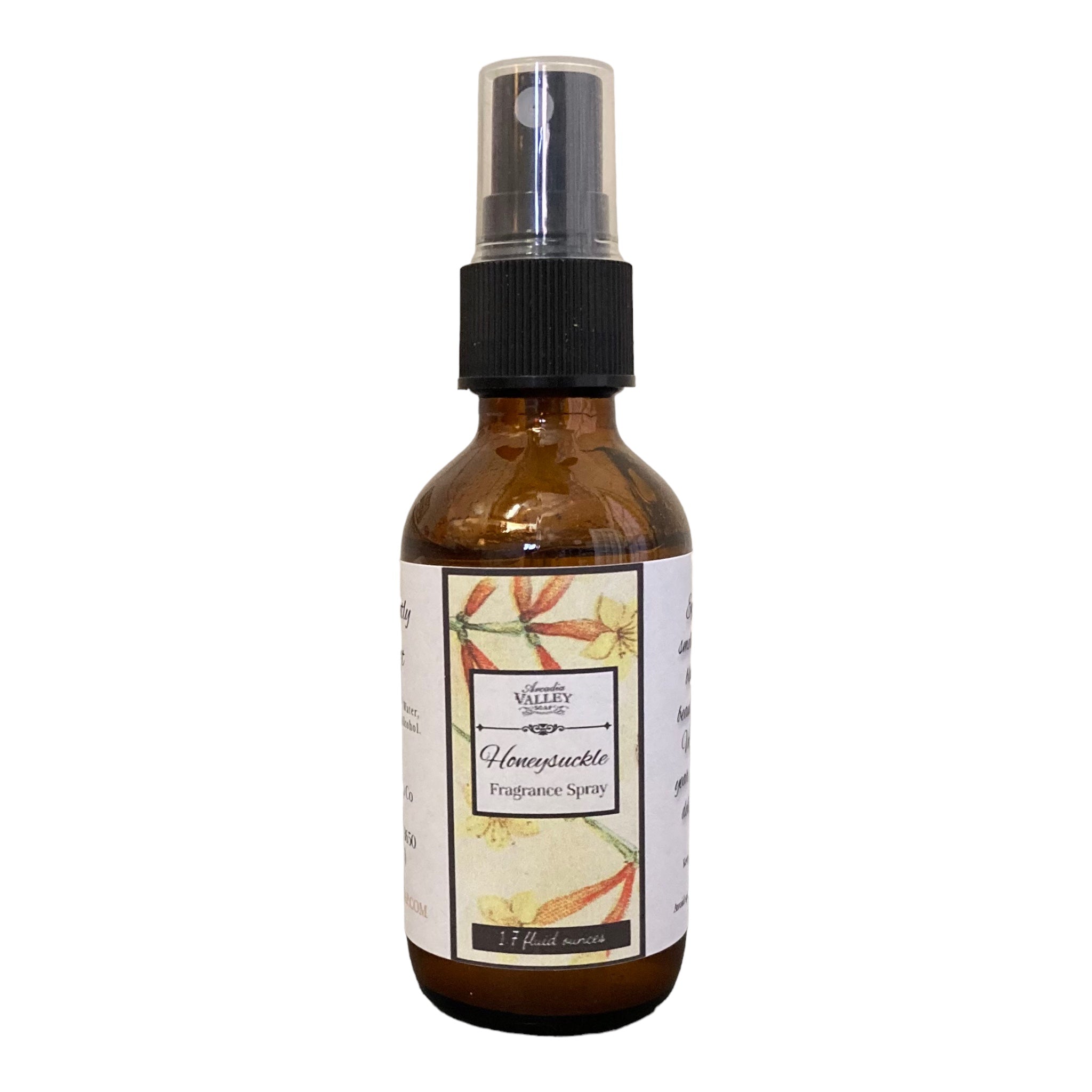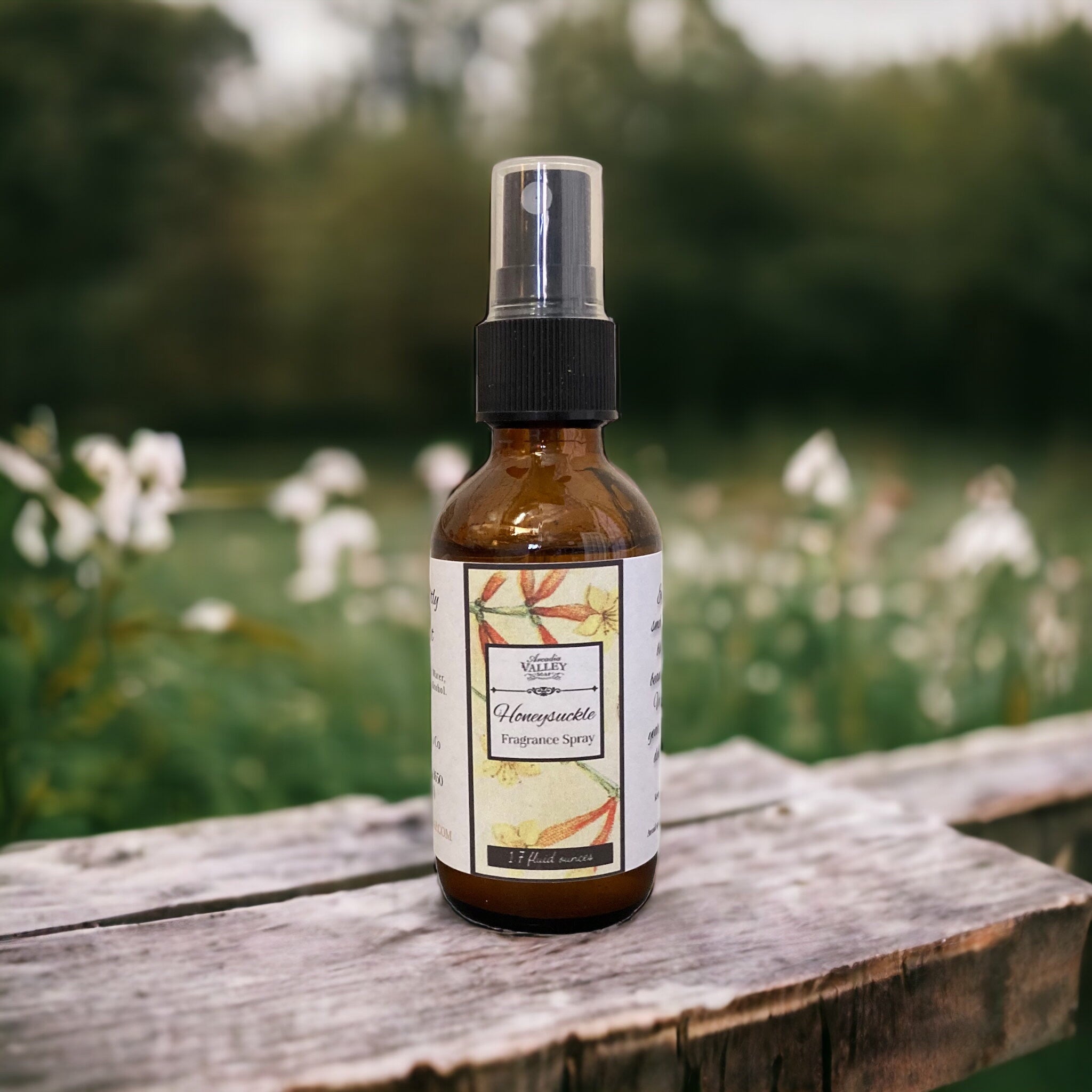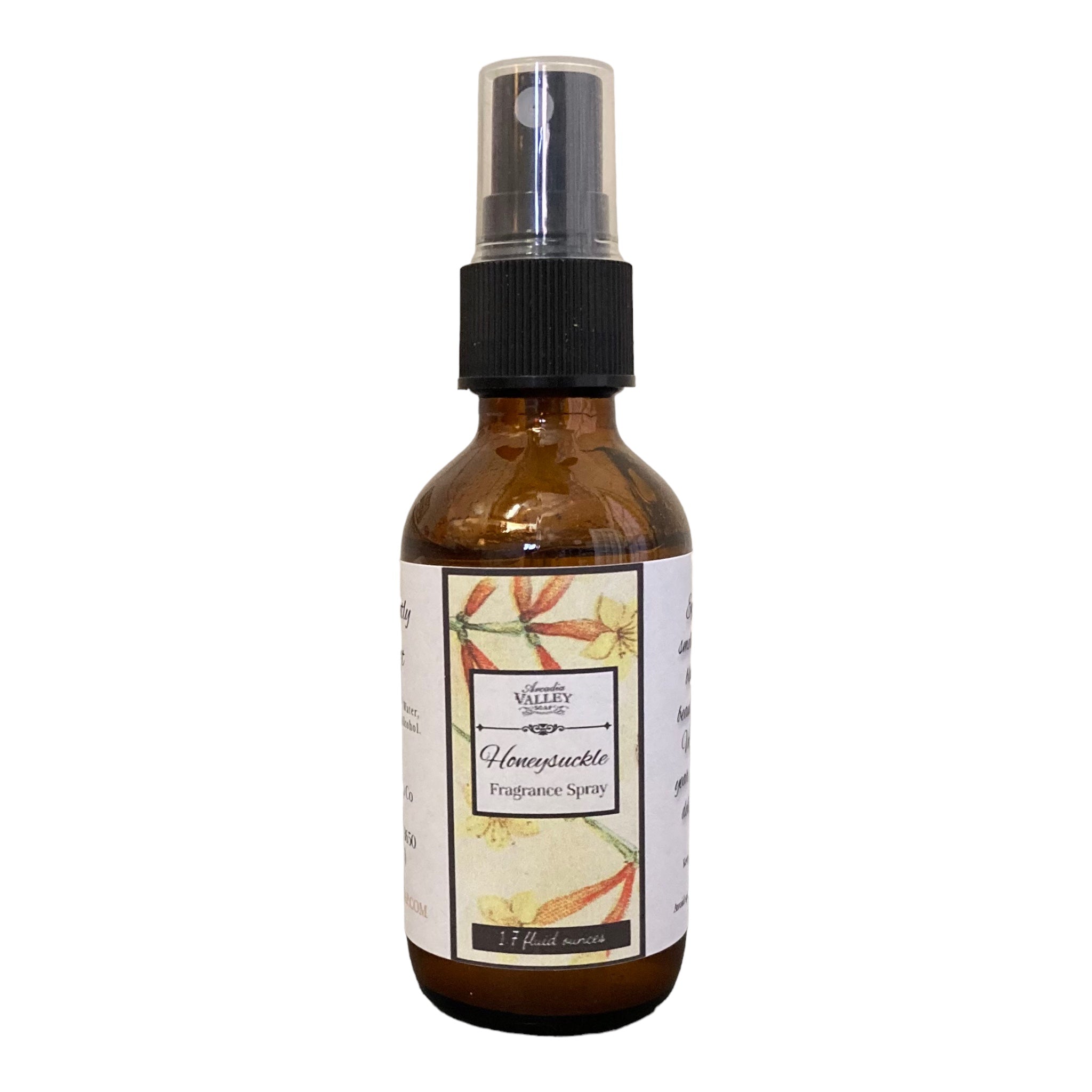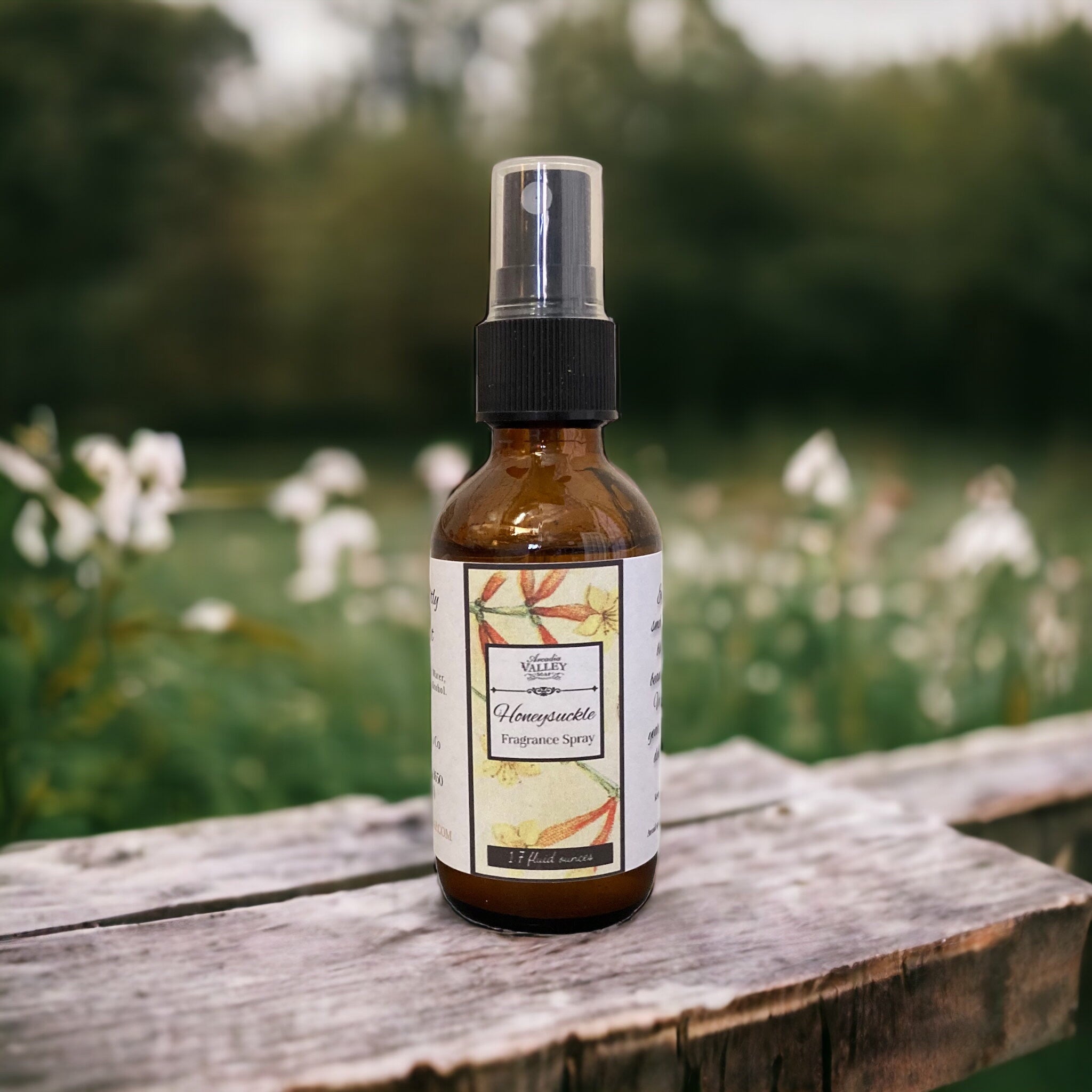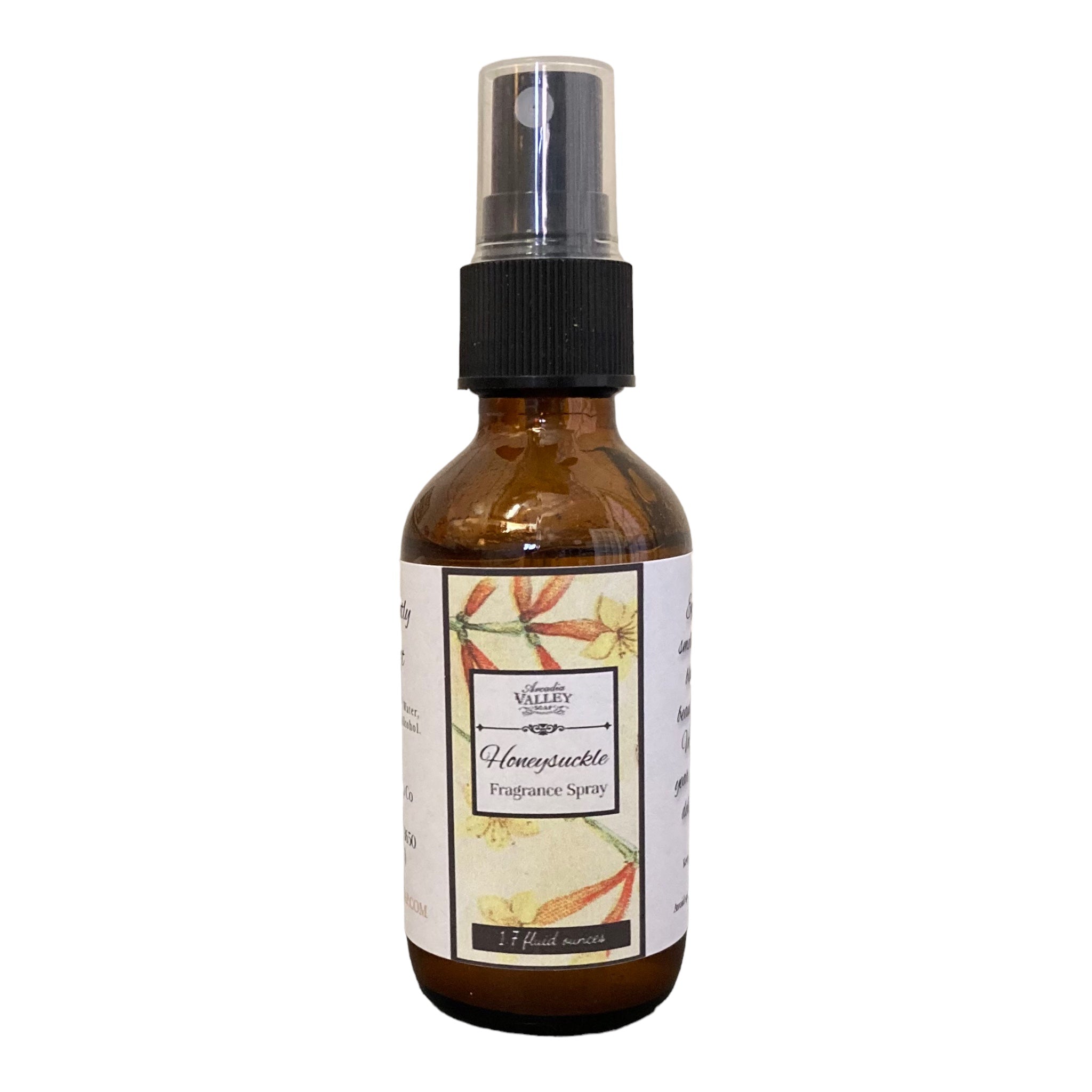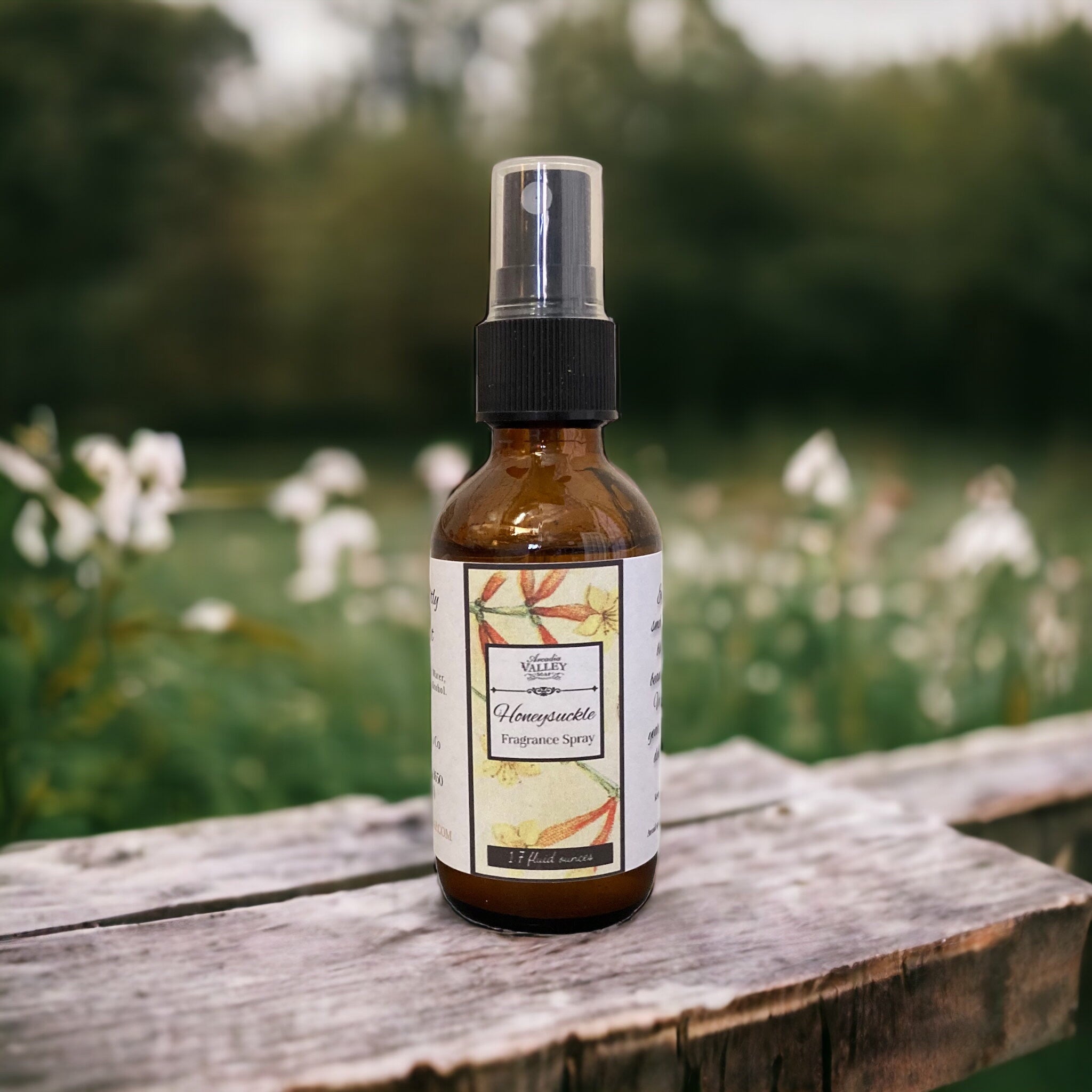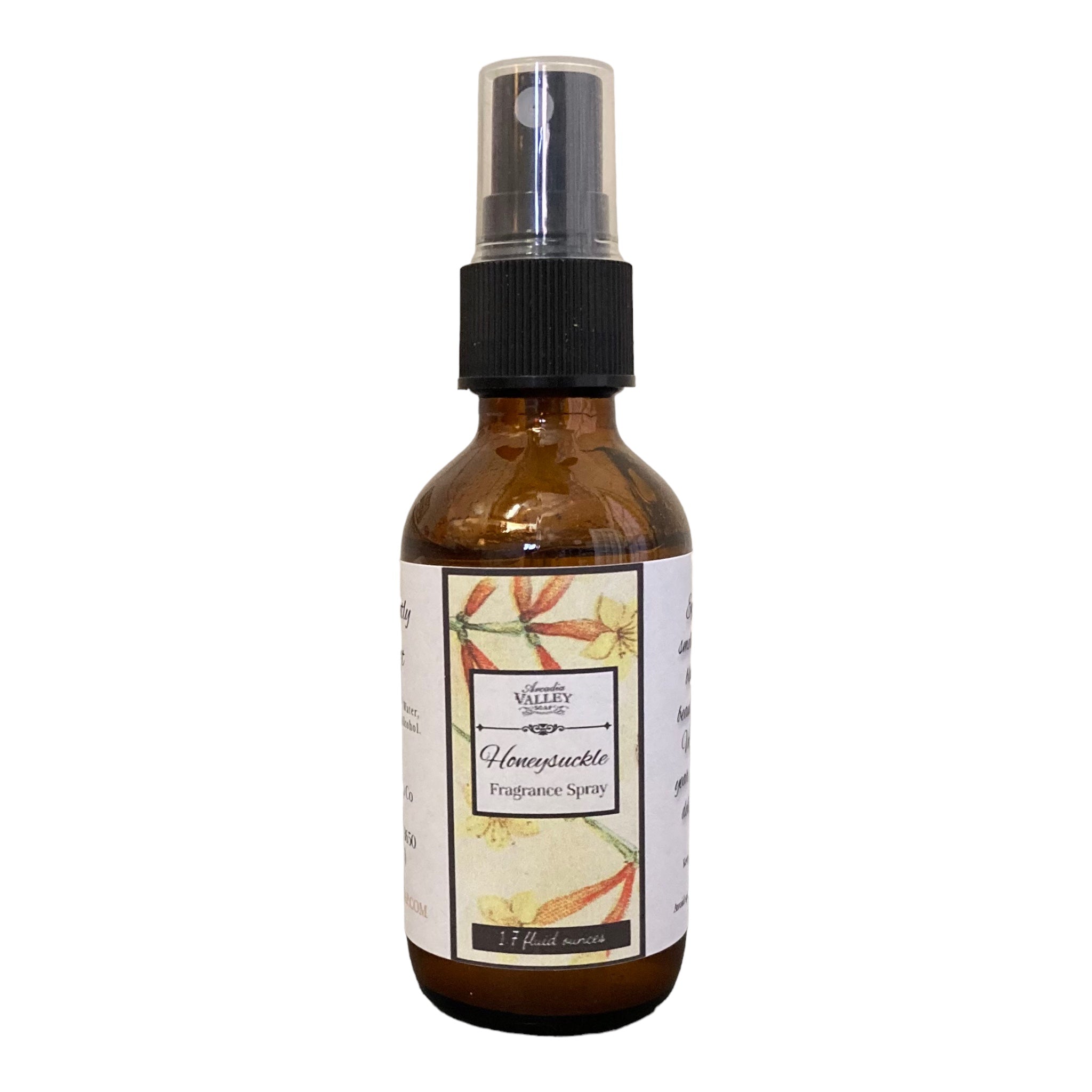 Honeysuckle Fragrance Spray
Sweet and calming is what our Honeysuckle Aromatic Mist is all about.  Very true to the pretty flowers that start blooming in Spring, this is one of our most popular scents.  
1.7 ounce amber glass bottle with a black plastic mist sprayer.