Buy any 10 BARS of soap and receive a 10% discount automatically!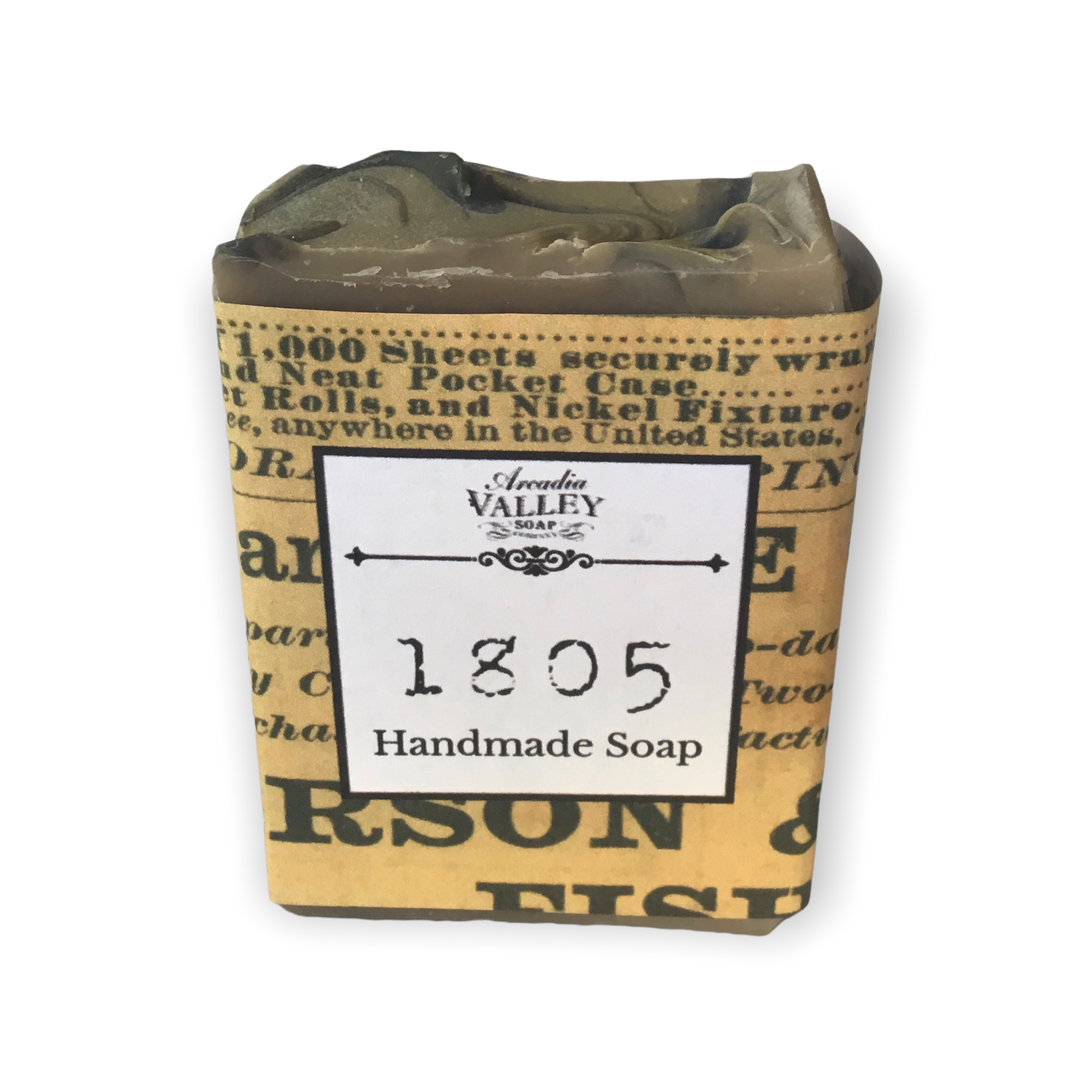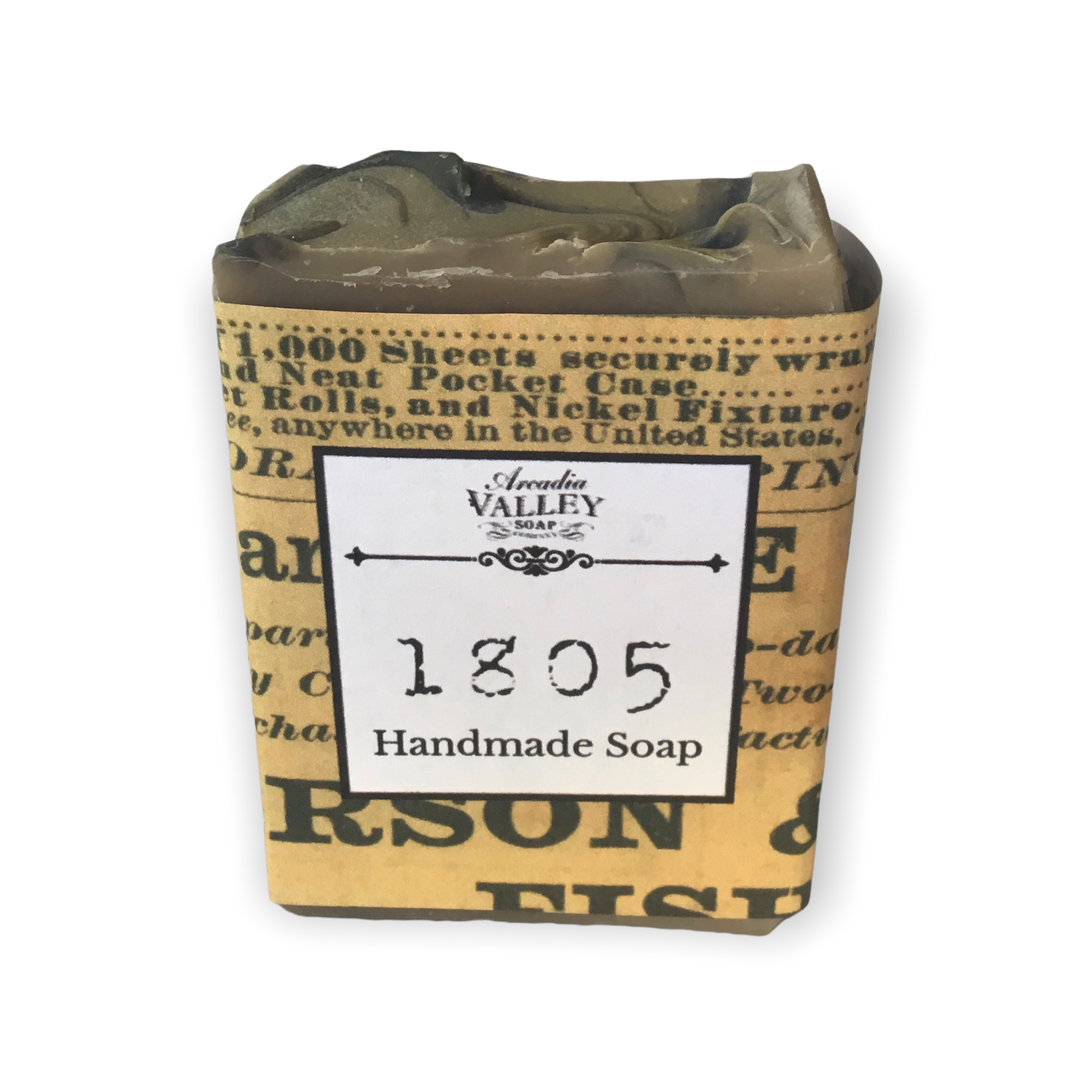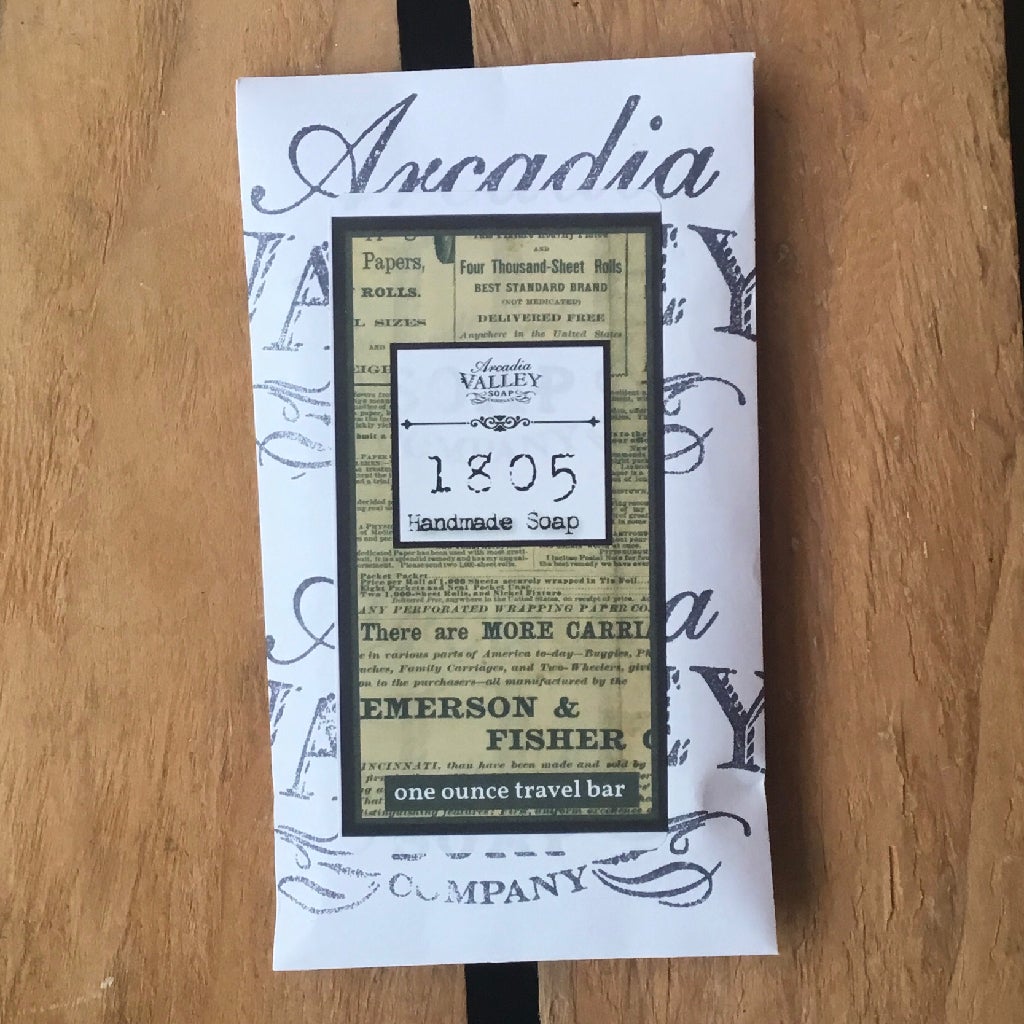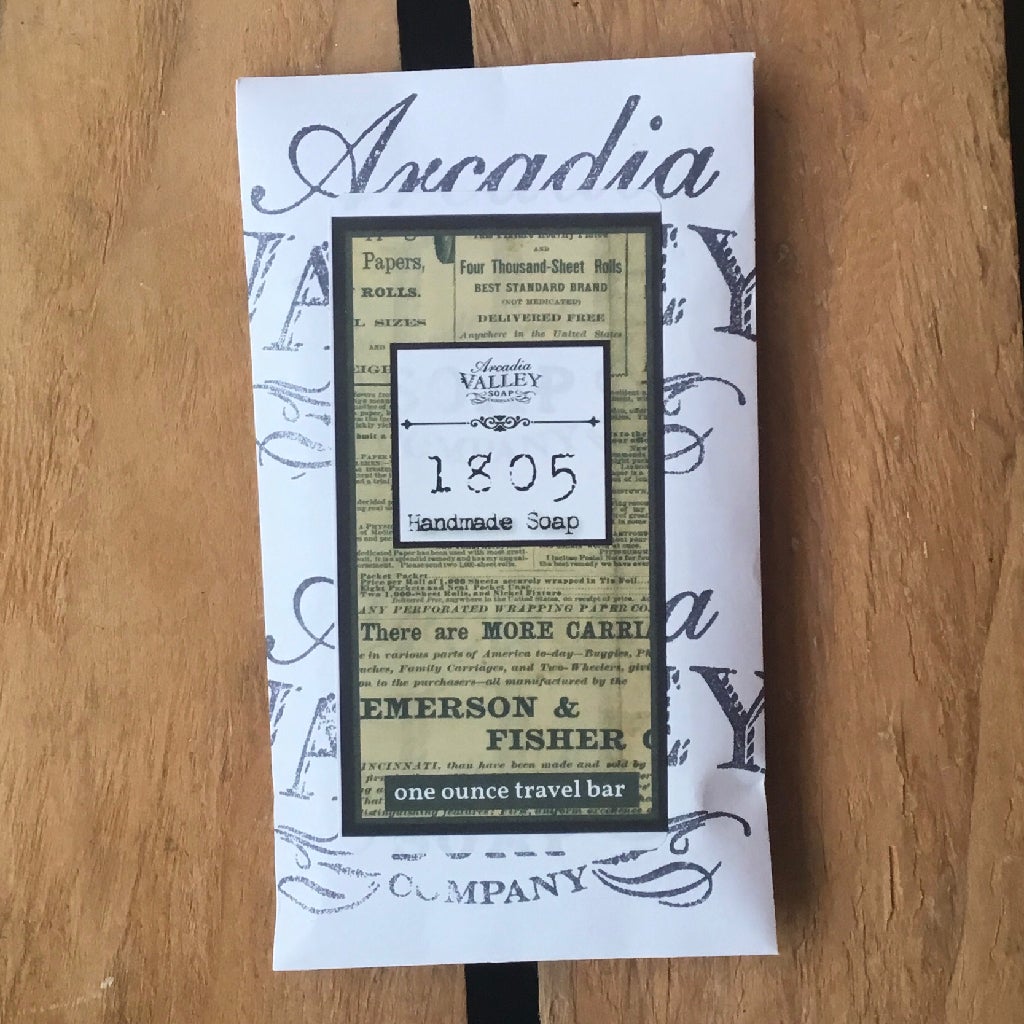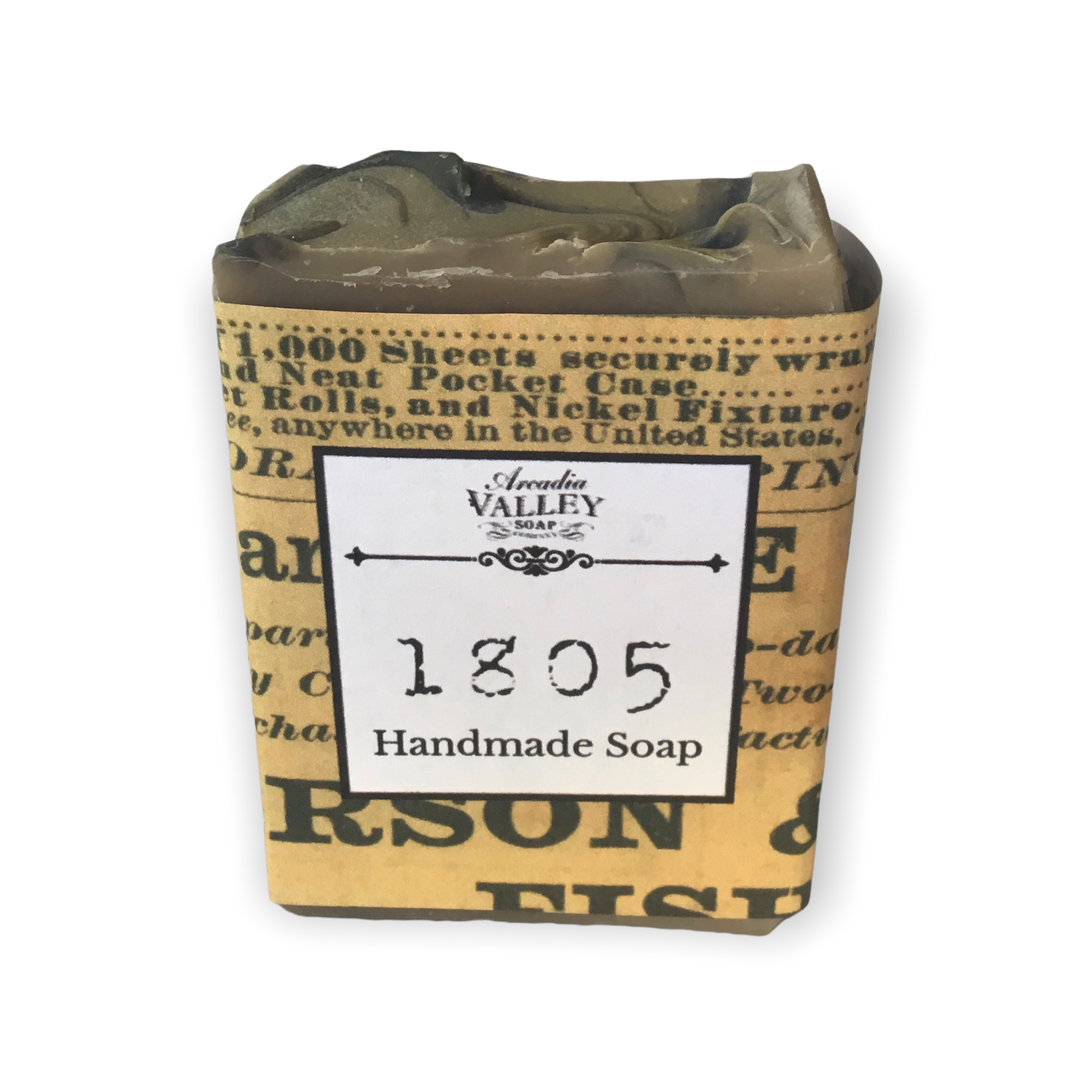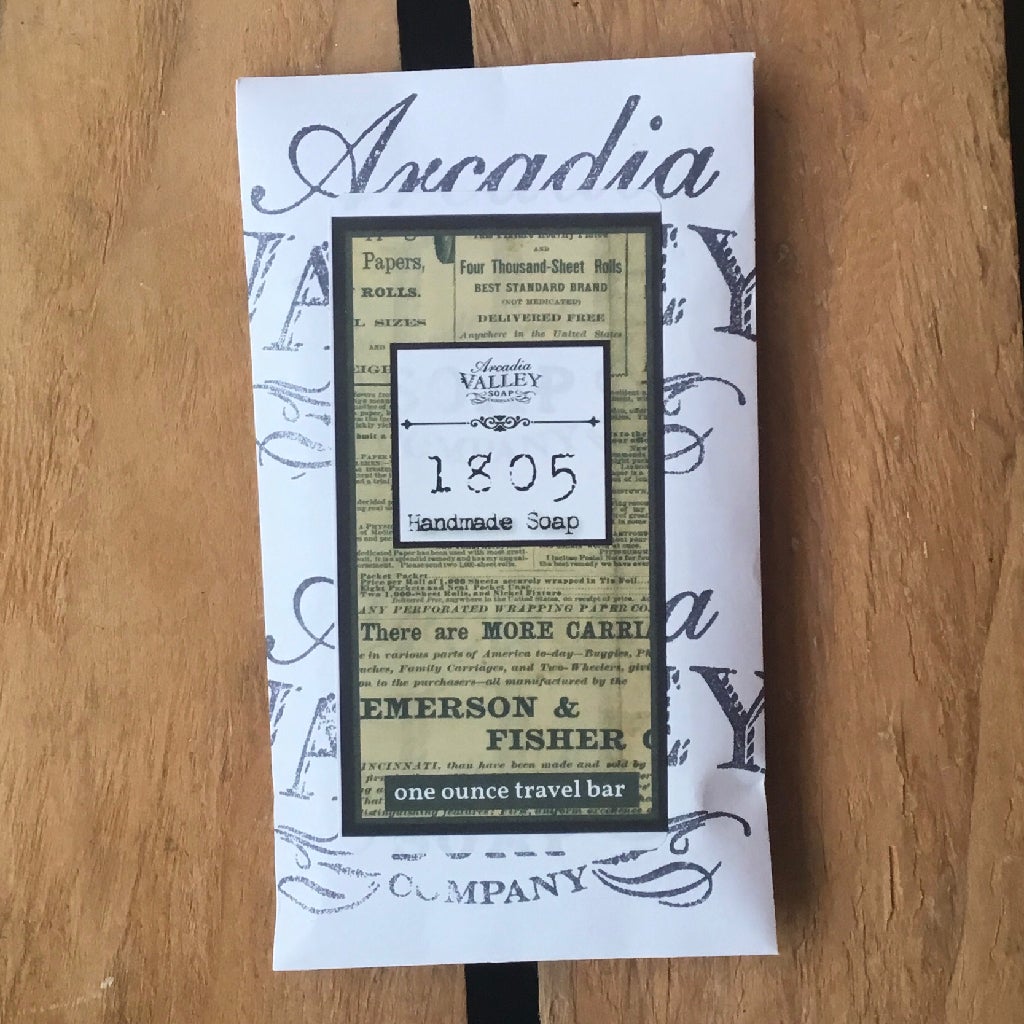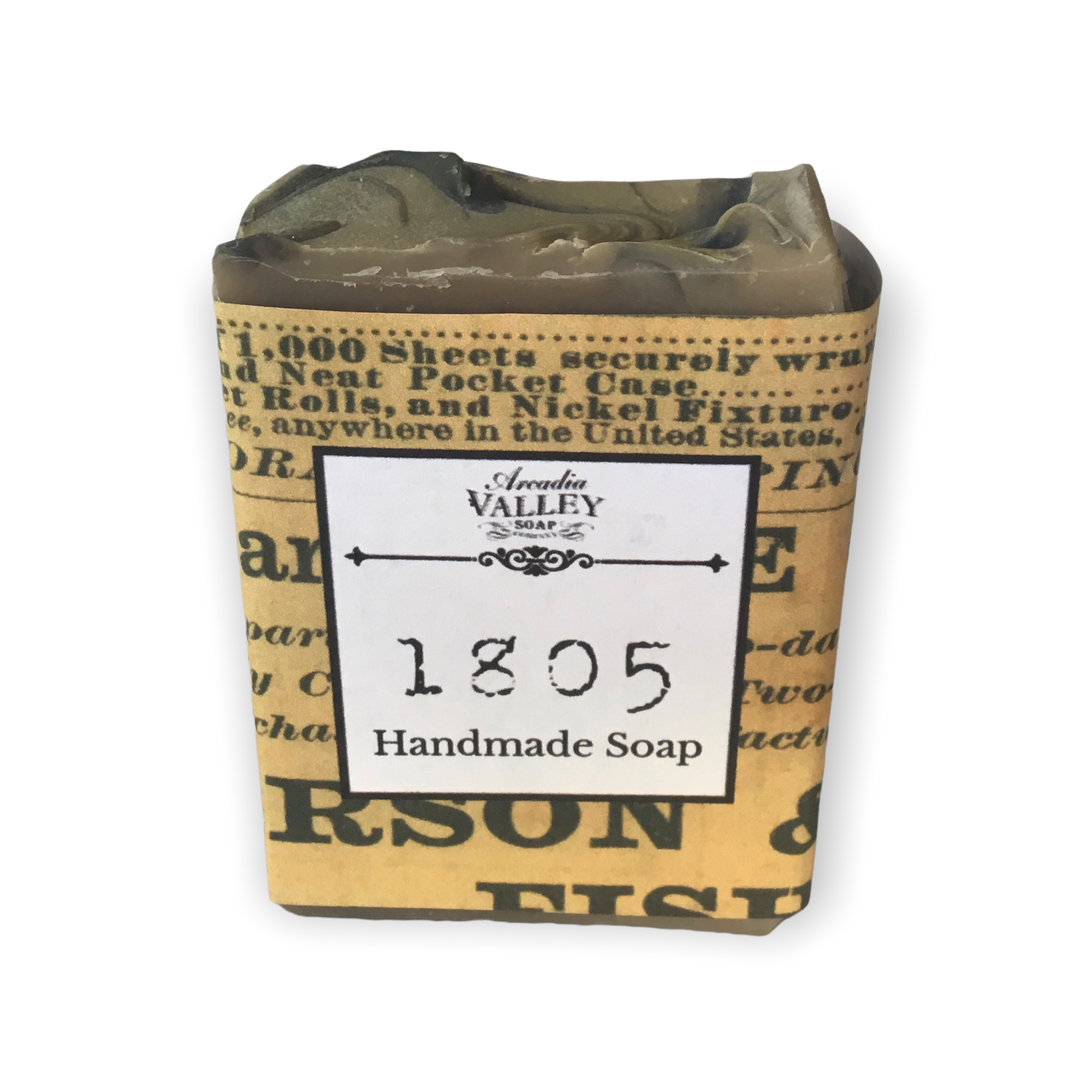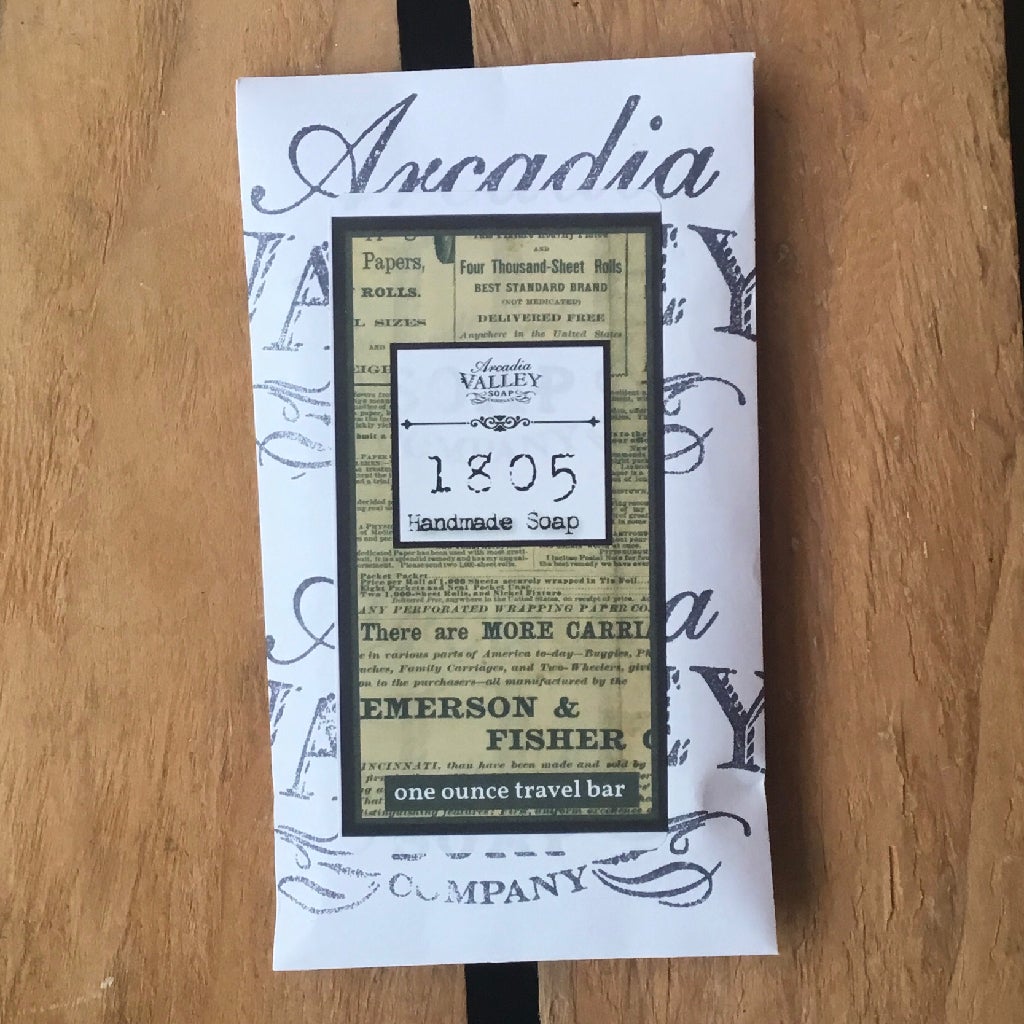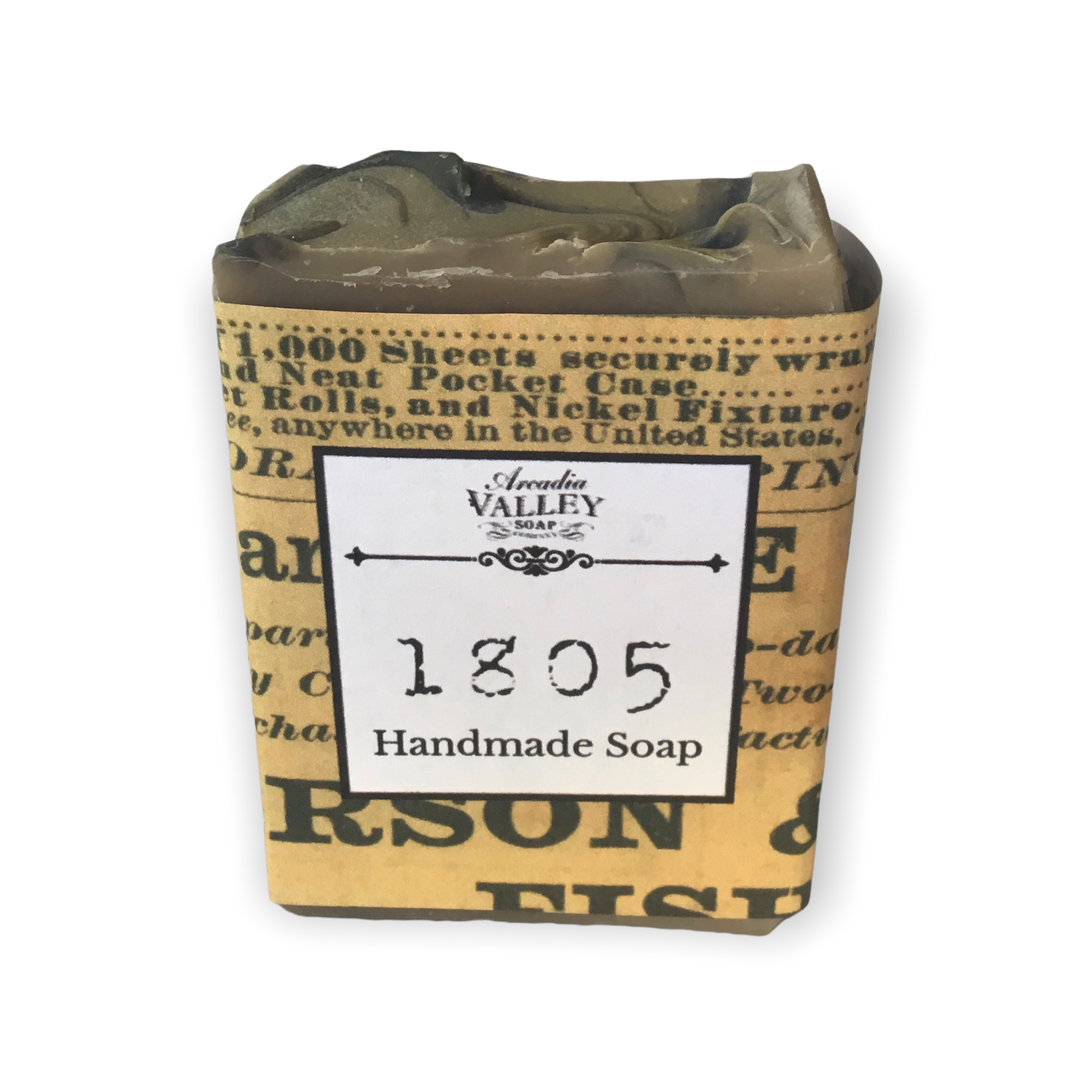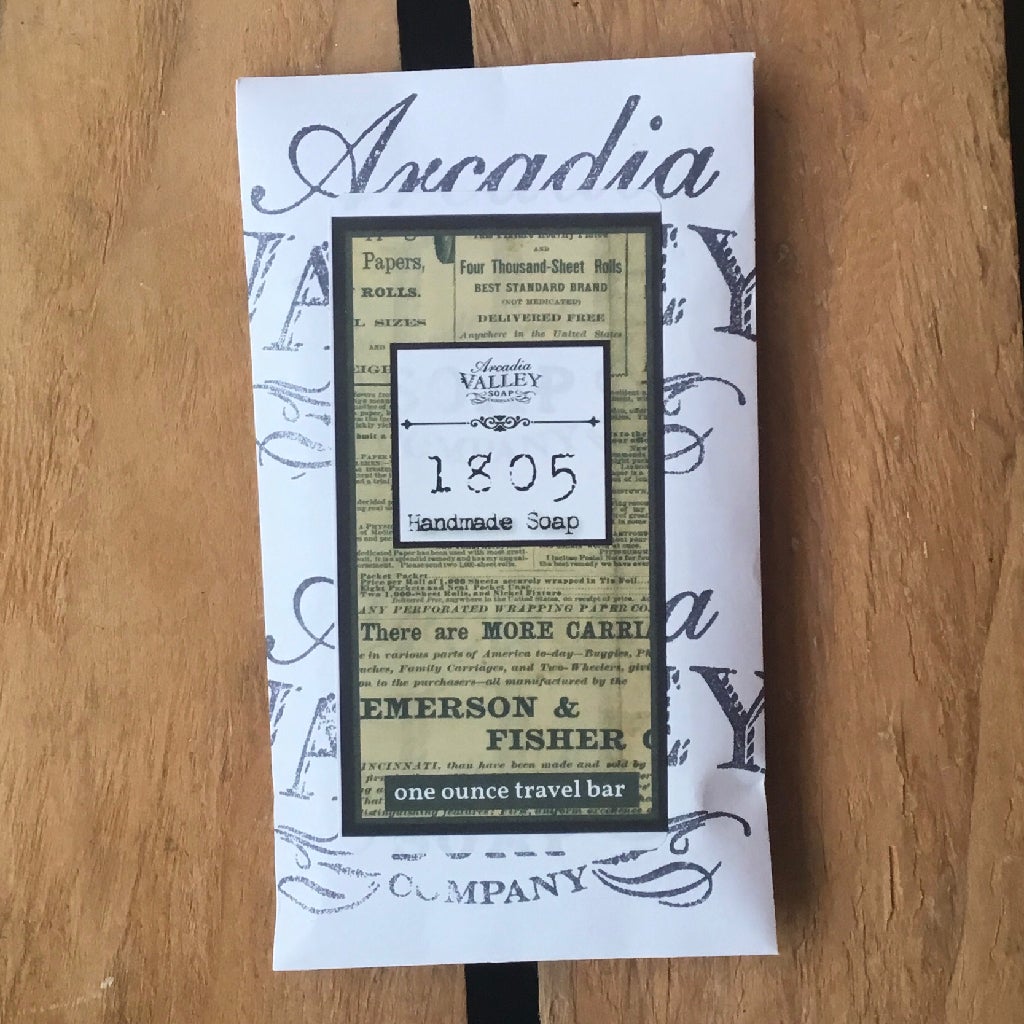 Year 1805 Handmade Soap
In the year 1805, Ephraim Stout built his log home in the Arcadia Valley.  We honor the spirit of adventure with this simple bar of handmade soap.  It has a wonderful rich scent of orange, bergamot, clove, midnight orchid, musk, leather, oak cask, and patchouli.
Enjoy your 4.5 ounce long lasting bar or select our 1 ounce travel bar.
Ingredients: Olive Oil, Coconut Oil, Water, Shea Butter, Sodium Hydroxide, Fragrance and Mineral Mica Colorant