Buy any 10 BARS of soap and receive a 10% discount automatically!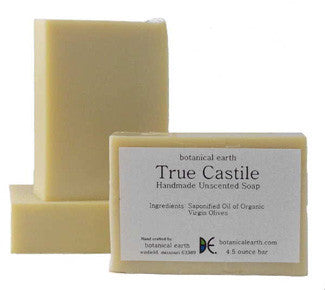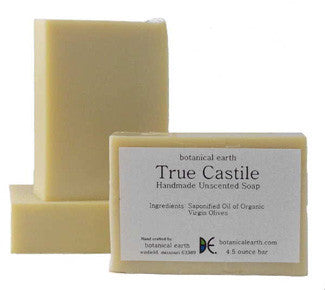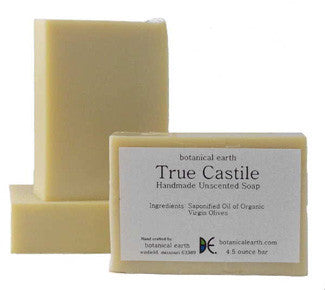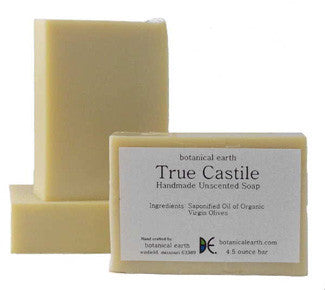 True Castile Olive Oil Soap
Sensitive skin types love our pure Castile Soap. It has a natural light green to cream color from the use of organic virgin olive oil.

Made from scratch, this handmade soap contains just organic virgin olive oil with naturally retained glycerin from the soap making process. Castile soaps can vary by soapmaker as many feel any vegetable based soap containing any variety of plant based oils is considered a castile soap. Nay ,nay! We're old school here at Botanical Earth. For us to use the word CASTILE, the handmade soap must contain 65-100 percent OLIVE oil in the formula.


4.5 ounce bar

Ingredients: Organic Olive Oil, Water and Sodium Hydroxide.