Buy any 10 BARS of soap and receive a 10% discount automatically!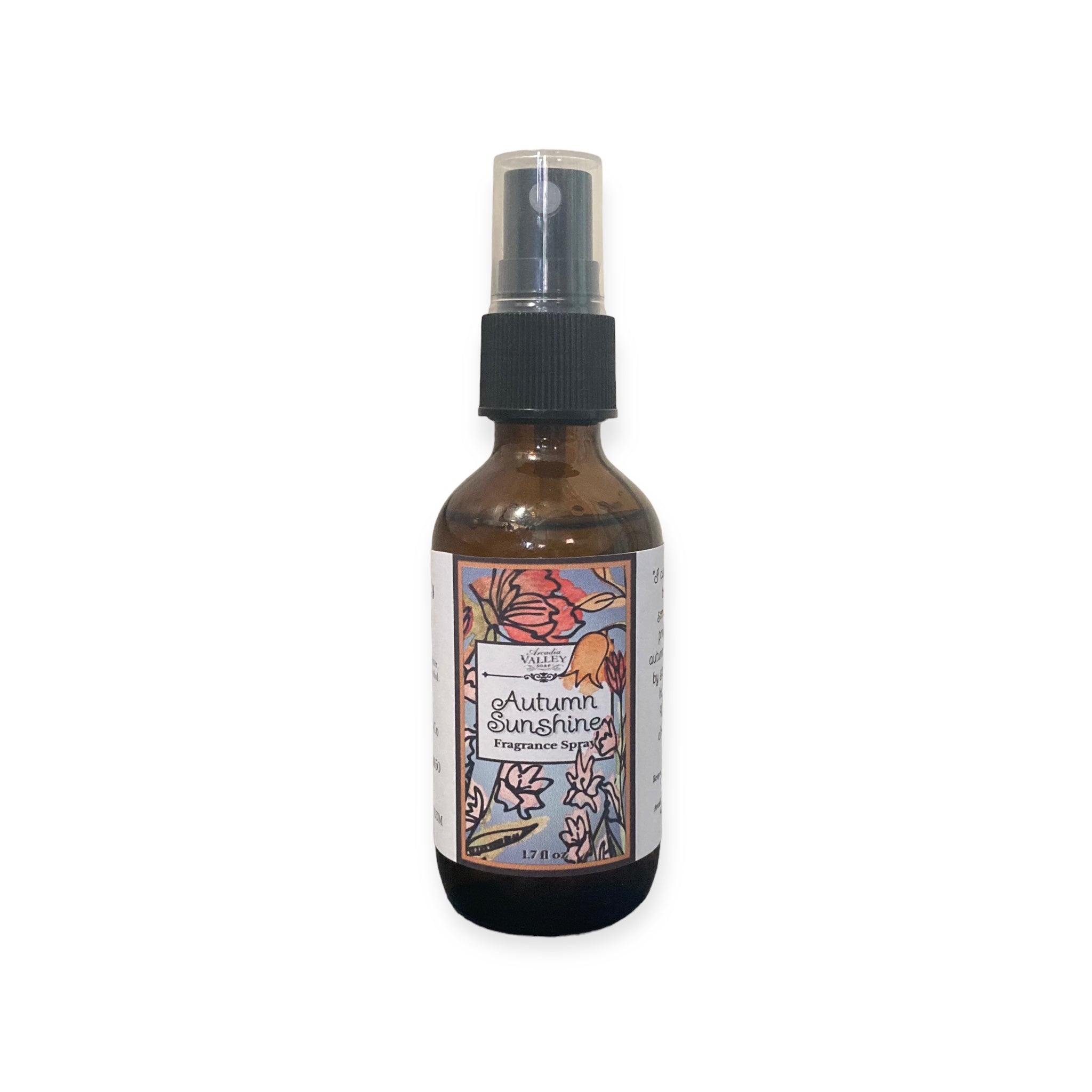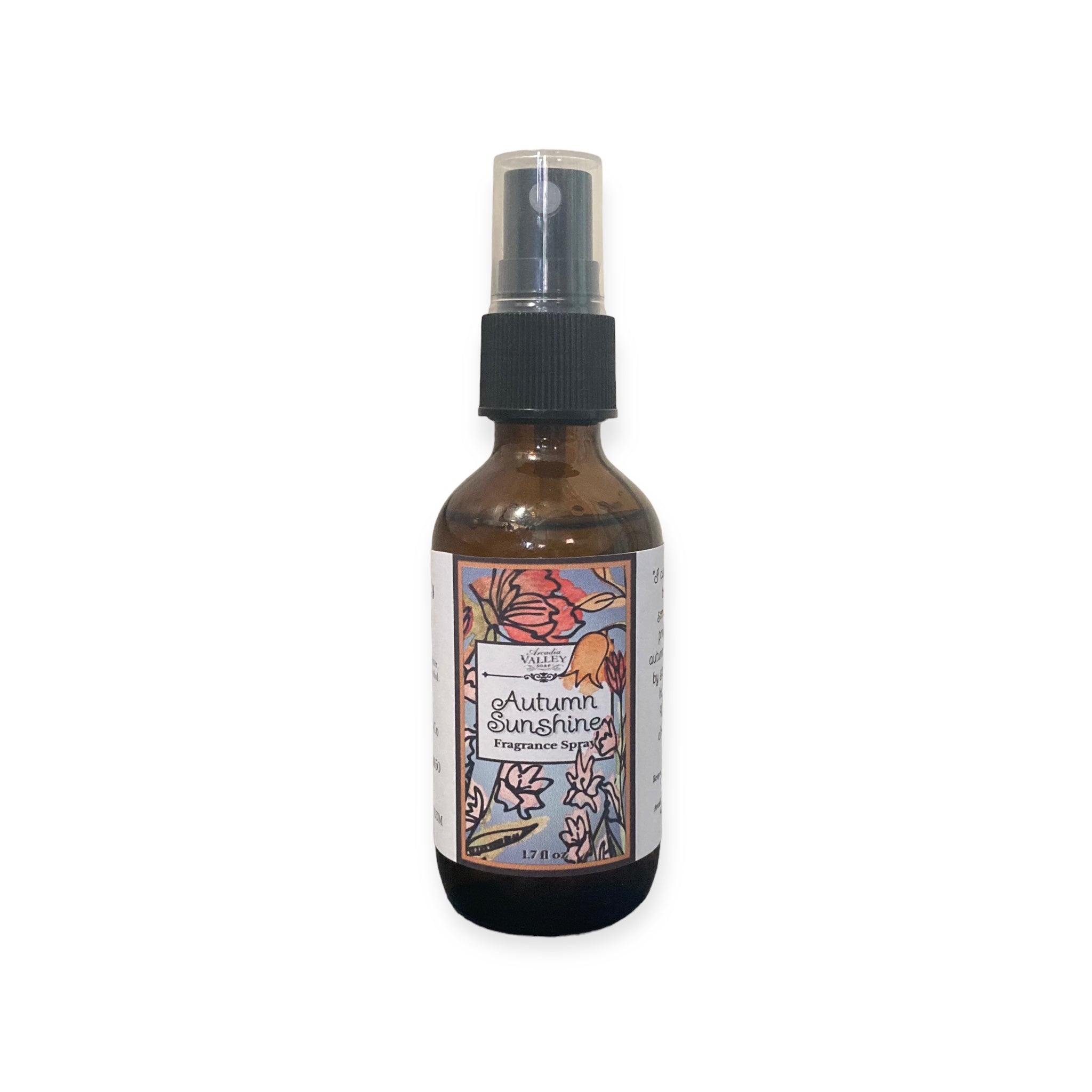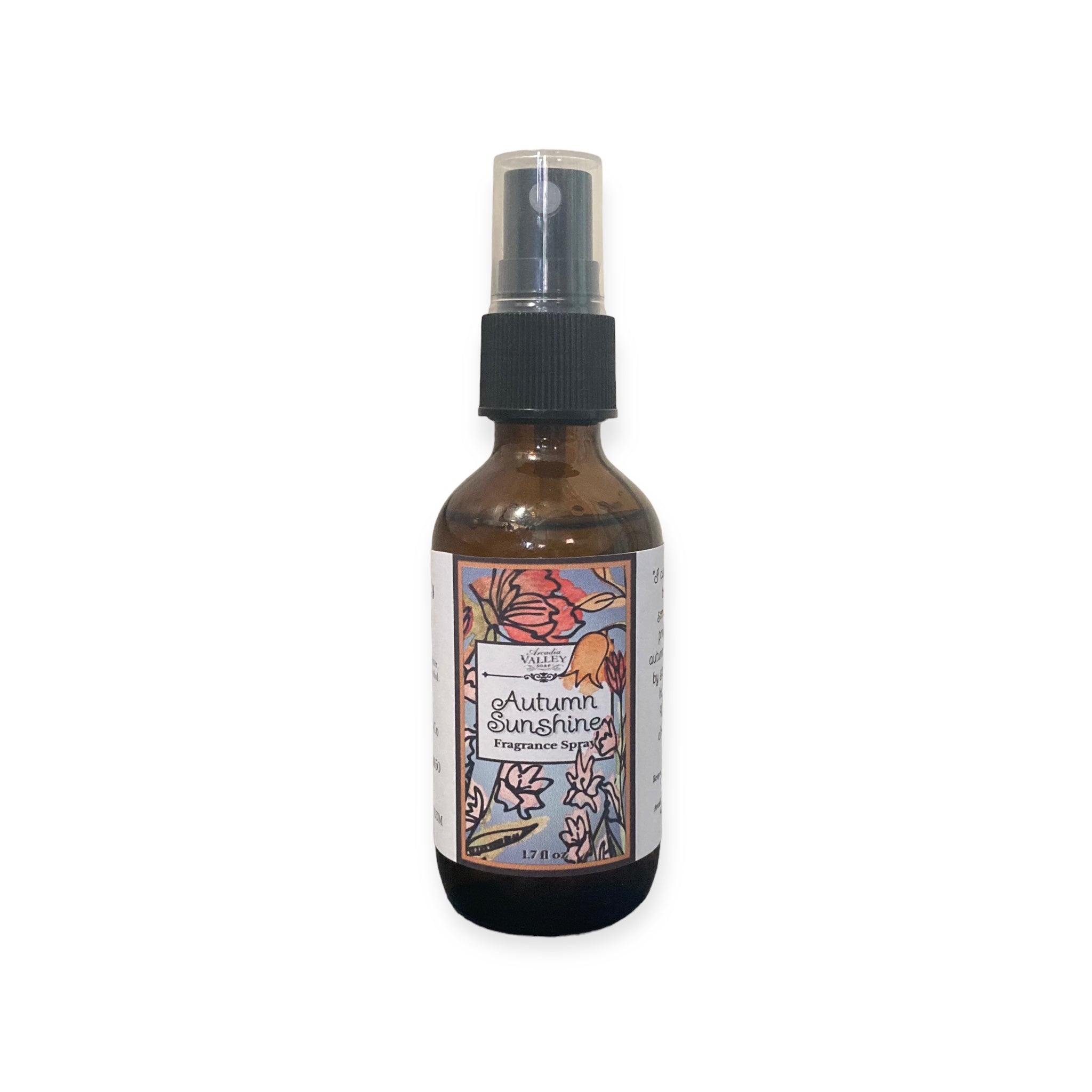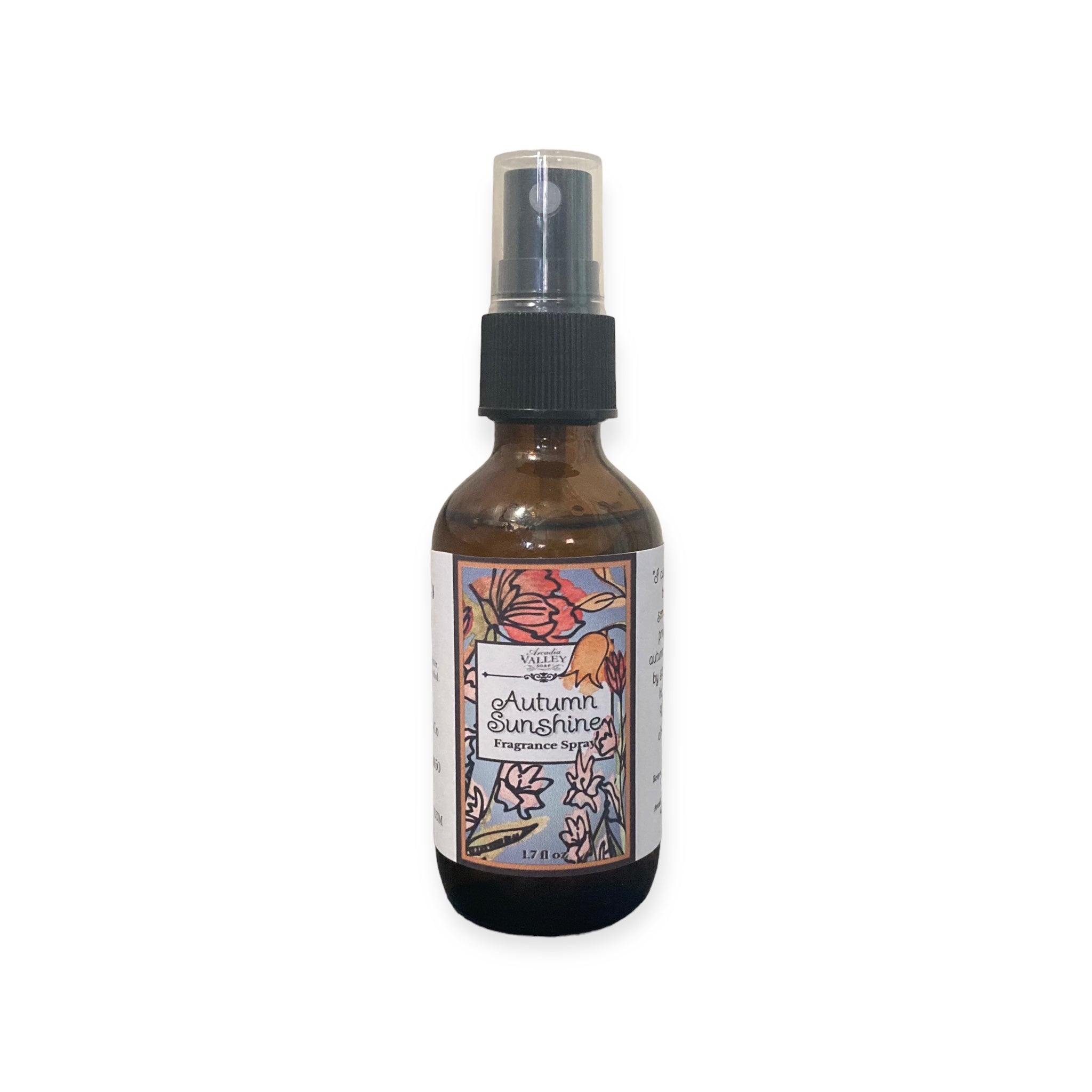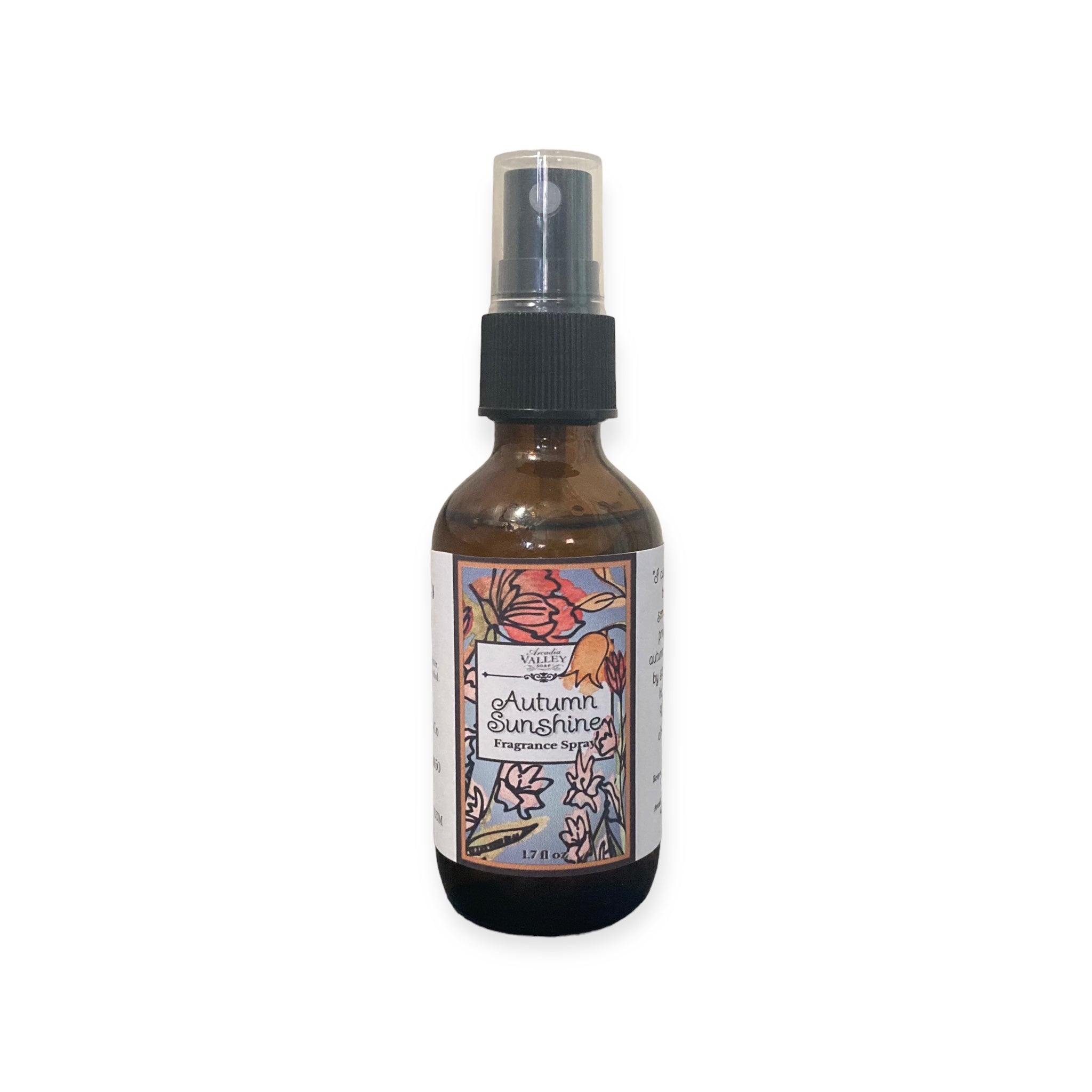 Autumn Sunshine Fragrance Spray
Introducing Autumn Sunshine, the limited edition fragrance spray that embodies everything we love about autumn. This deliciously fresh scent combines hints of pumpkin with lilacs and other florals, for a uniquely feminine smell that's perfect for any home or office. Autumn Sunshine is also gentle enough to use as a body spray, so you can enjoy its warm and inviting aroma all season long!
Two ounce amber glass spray bottle.
No parabens or phthalates used.